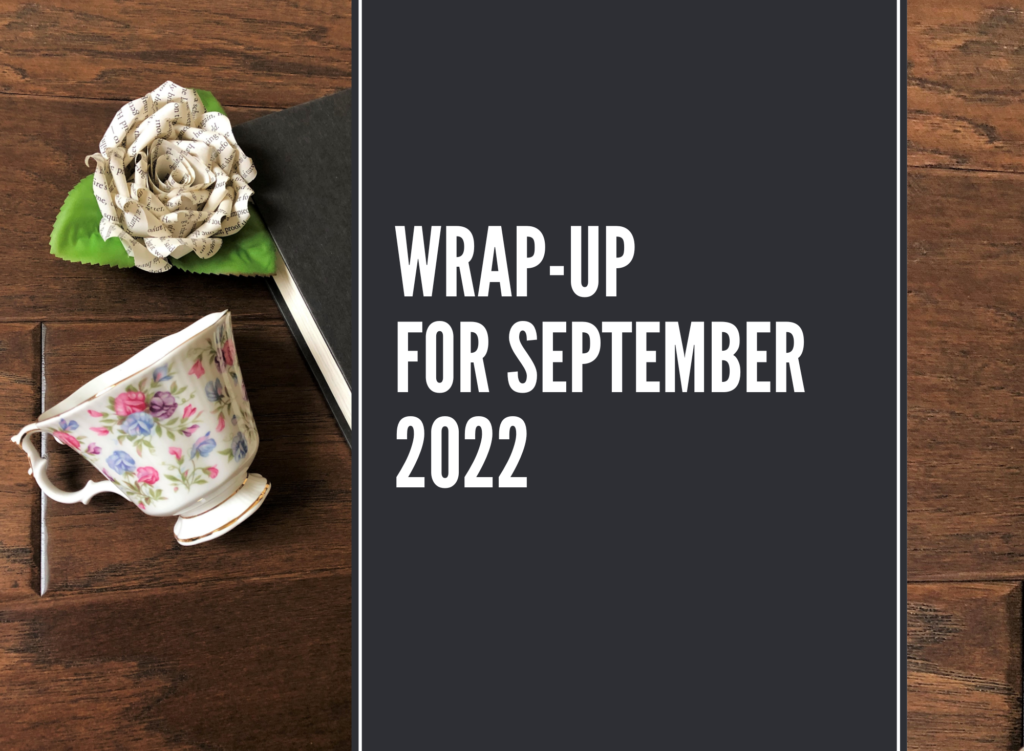 This month was an exciting one on the book front! I was able to read quite a bit, posted on FanFiAddict, interviewed Lor Gislason on my blog, and joined the Dead Headspace gents for two podcast recordings; one for Brennan himself, and one for Alma Katsu. I also attended the virtual Buzz Book Expo and a couple of live streams with other authors.
On the personal side of things, Alex and I celebrated our fourth wedding anniversary! And by celebrated, I mean we both almost forgot and then ordered delivery… Oops! We also had some great family time as well, celebrating our niece Scout's birthday later in the month!
From the health standpoint, I was feeling super ill the whole month. After various tests, my doctors confirmed it's not anything that they can treat directly, but they are all very concerned with my stress levels.
Let'd dive in!
September 2022 Monthly Musings
Reading:
Watching:
Devil in Ohio | 2022 Limited Series | Netflix –
The number of times that I caught myself holding my breath while watching this… This entire show is SO tense and eerie. I binge watched this in a 24 hour period. I definitely recommend this one.
End of the Road | 2022 Thriller | Netflix-
When a family goes on a road trip after the death of the father, they cross paths with a serial killer. Unfortunately they took something of his, and he won't rest until they give it back. This was a tense thriller with scenes that'll make your blood boil! This cast was so good! The color in the nighttime scenes was stunning! And the end… phew! Definitely recommend this if you're looking for a fun thriller!
Watcher | 2022 Horror Film | Shudder –
This one was wildly unsettling. I'm not great with content about stalking, or the trope of the woman being seen as hysterical so no one listens to her… and both of those things were the main focuses here. This was an extremely slow moving film, so I couldn't help but be a bit distracted while watching, but the overall story-arc was pretty scary.
Listening to:
If you enjoyed A Series of Unfortunate Events by Lemony Snicket, you gotta check out this album from The Gothic Archies, The Tragic Treasury.
I've also been obsessed with Pass the Nirvana by Pierce the Veil:
Playing:
I have been hooked on Cult of the Lamb. My gosh. This is equally adorable and dark, and it is SO much fun! I've been very slowly working through the game's storyline, putting off the ending.
In the bookish community:
Over on FanFiAddict, I shared a review for Noose by Brennan LaFaro.
Speaking of Noose, while re-reading the book after it launched, I was so honored to be included in the Afterword!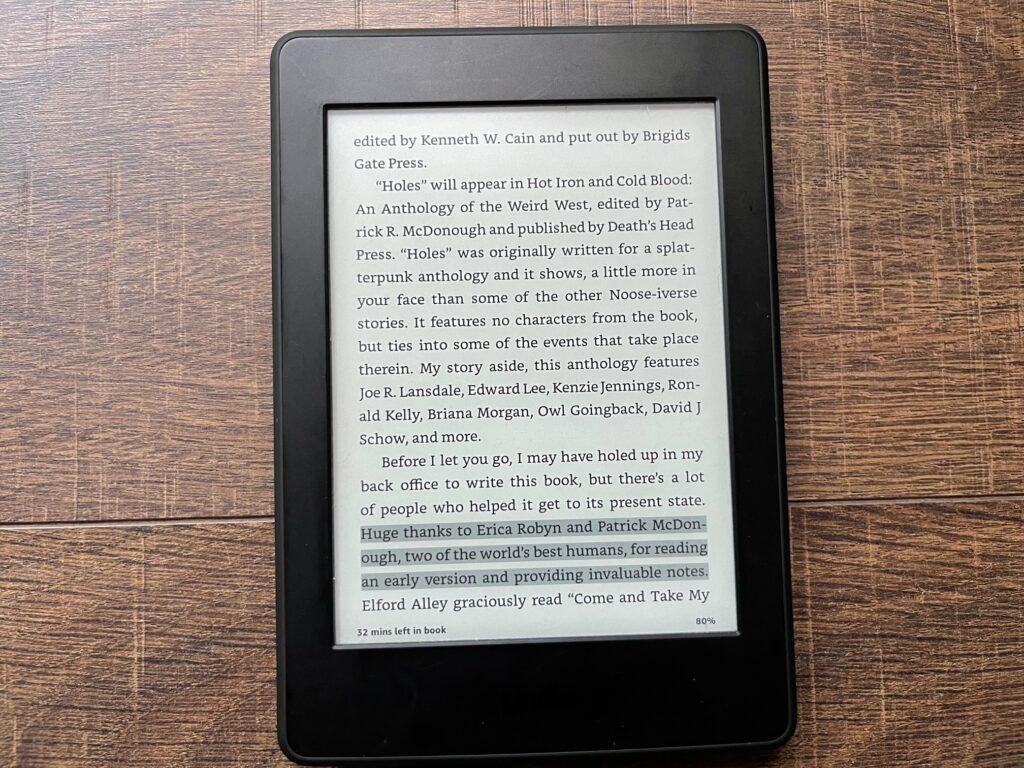 Monthly bookish related haul: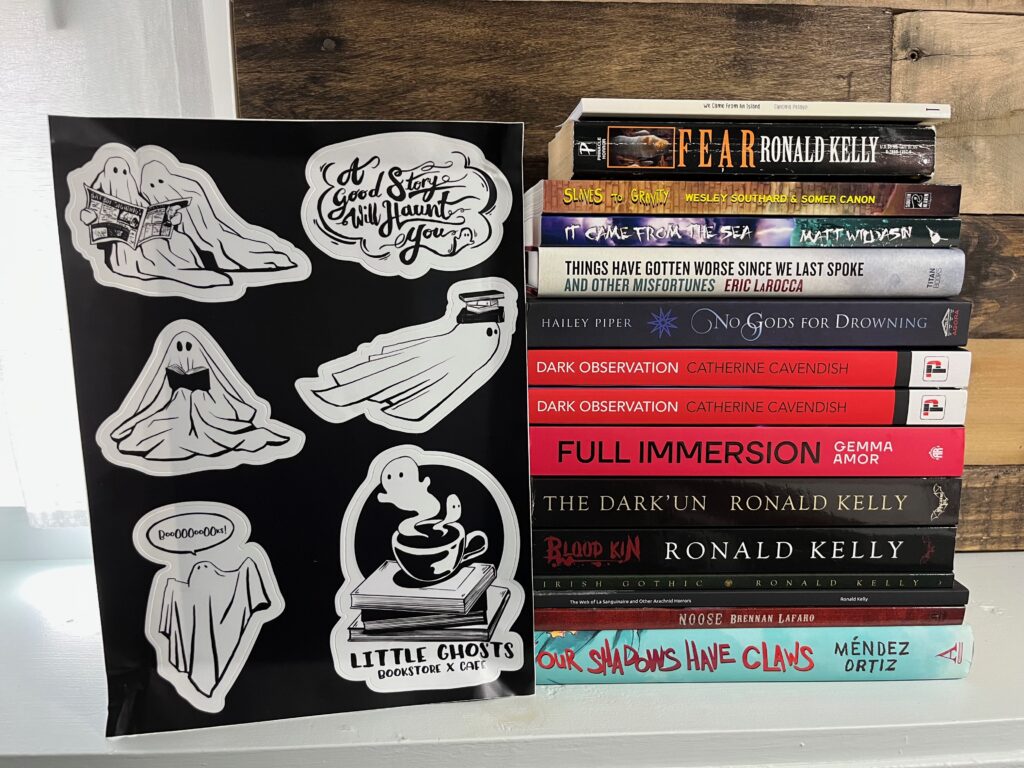 This book stack here is why I put myself on a book buying ban until I go to the Merrimack Book Fest! To be fair, most of these books were signed copies, so of course I couldn't help myself!
The books I acquired this month included the following:
Fear by Ronald Kelly
Slaves to Gravity by Wesley Southard and Somer Canon
Things Have Gotten Worse Since We Last Spoke And Other Misfortunes by Eric LaRocca
No Gods for Drowning by Hailey Piper
Two copies of Dark Observation by Catherine Cavendish
Full Immersion by Gemma Amor
The Dark'un by Ronald Kelly
Our Shadows Have Claws edited by Yamile Saied Méndez and Amparo Ortiz
A good chunk of the books that came in were from the awesome Ronald Kelly! All but Fear were signed by Ron!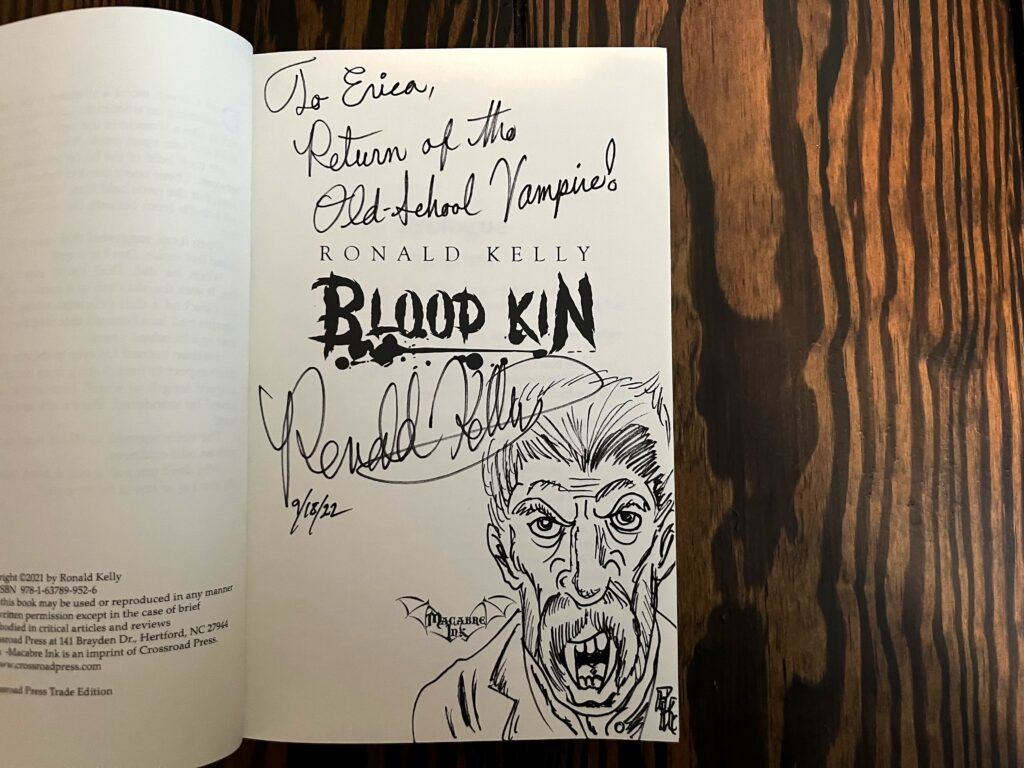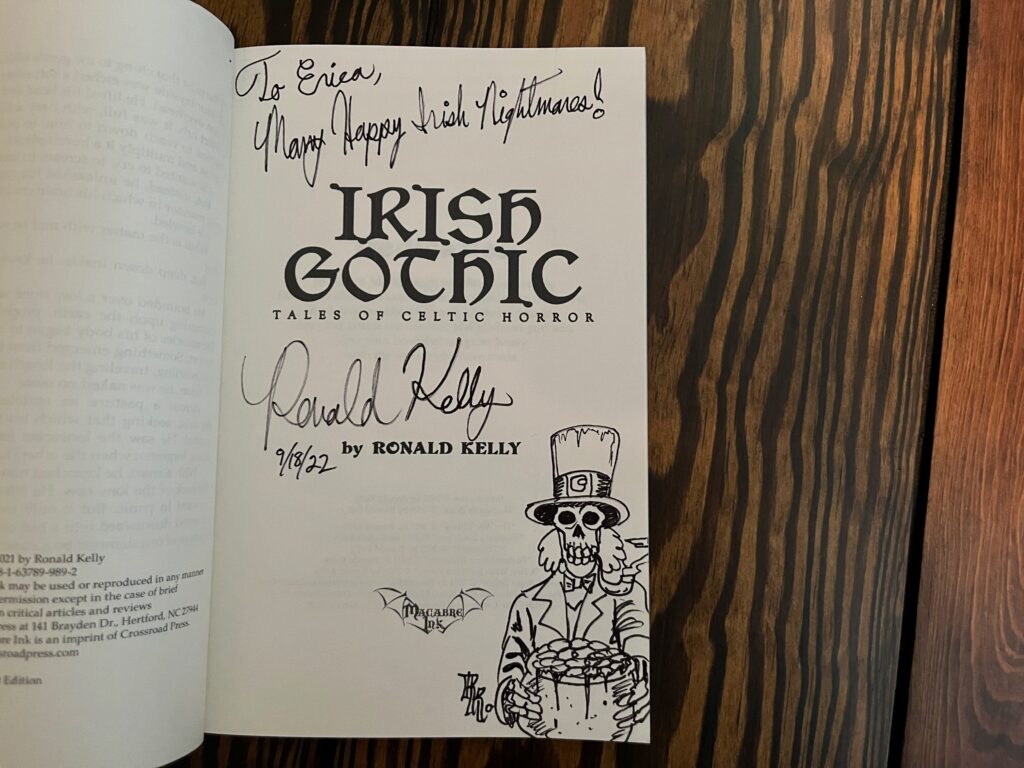 My preordered signed copy of Things Have Gotten Worse Since We Last Spoke And Other Misfortunes by Eric LaRocca arrived!
My signed copy of It Came From the Sea by Matt Wildasin also arrived!
If you haven't yet, definitely check out Wesley Southard's shop by clicking here! Below is the goodies that I snagged!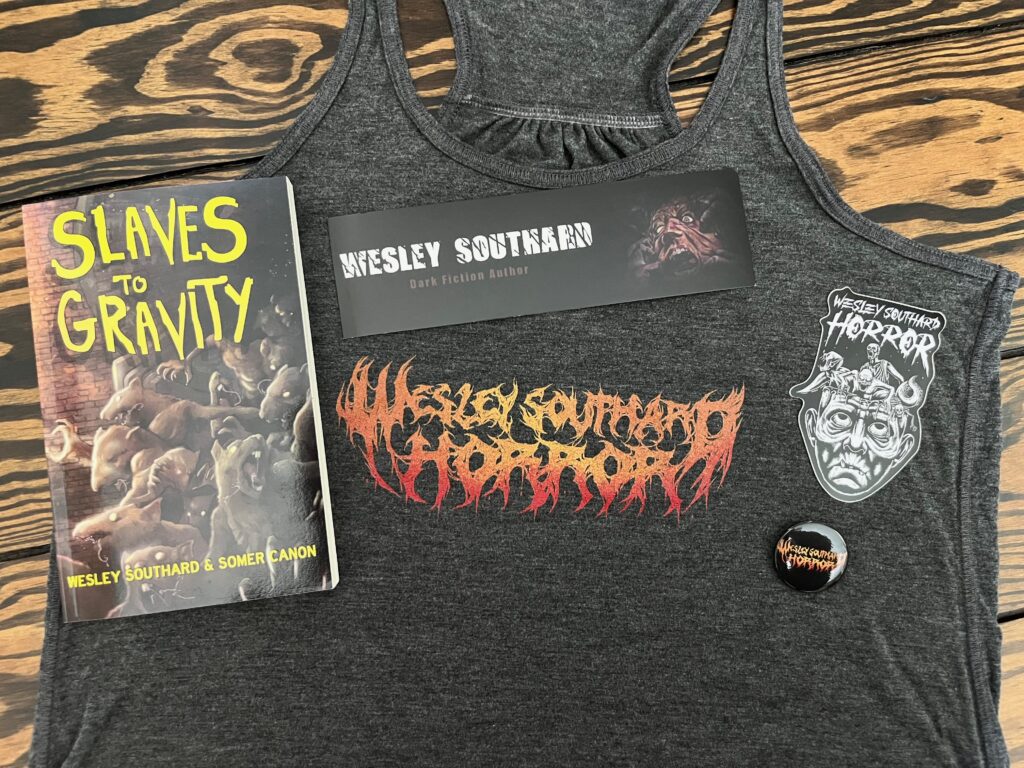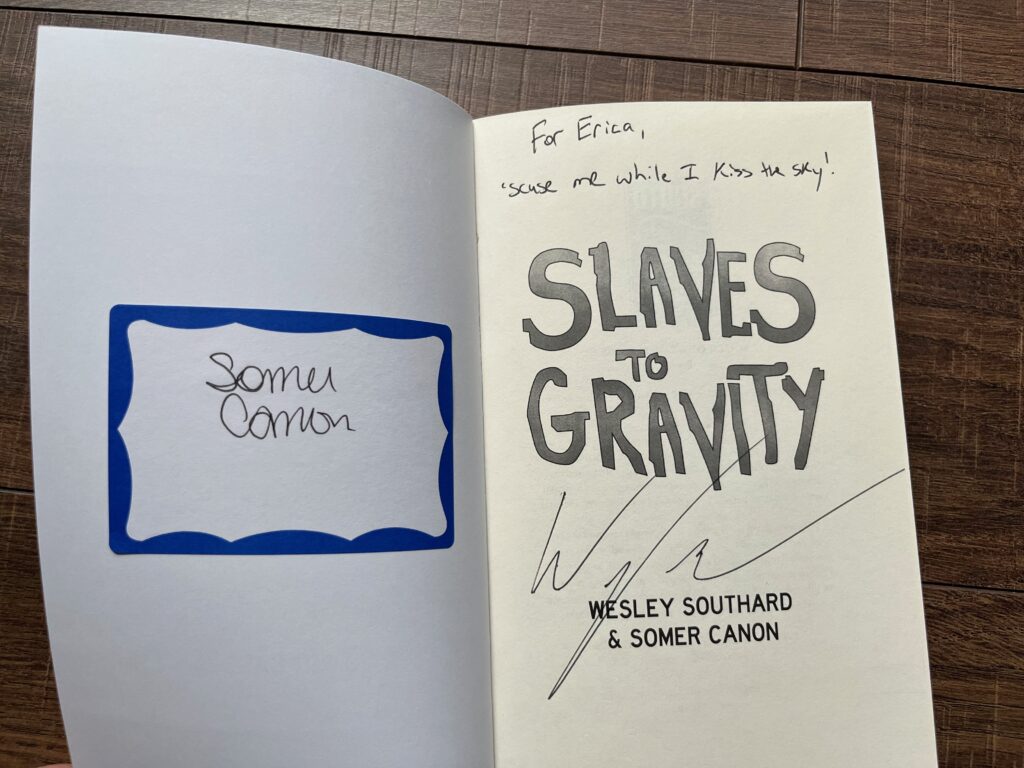 I'm obsessed with the tank top! It's SO soft!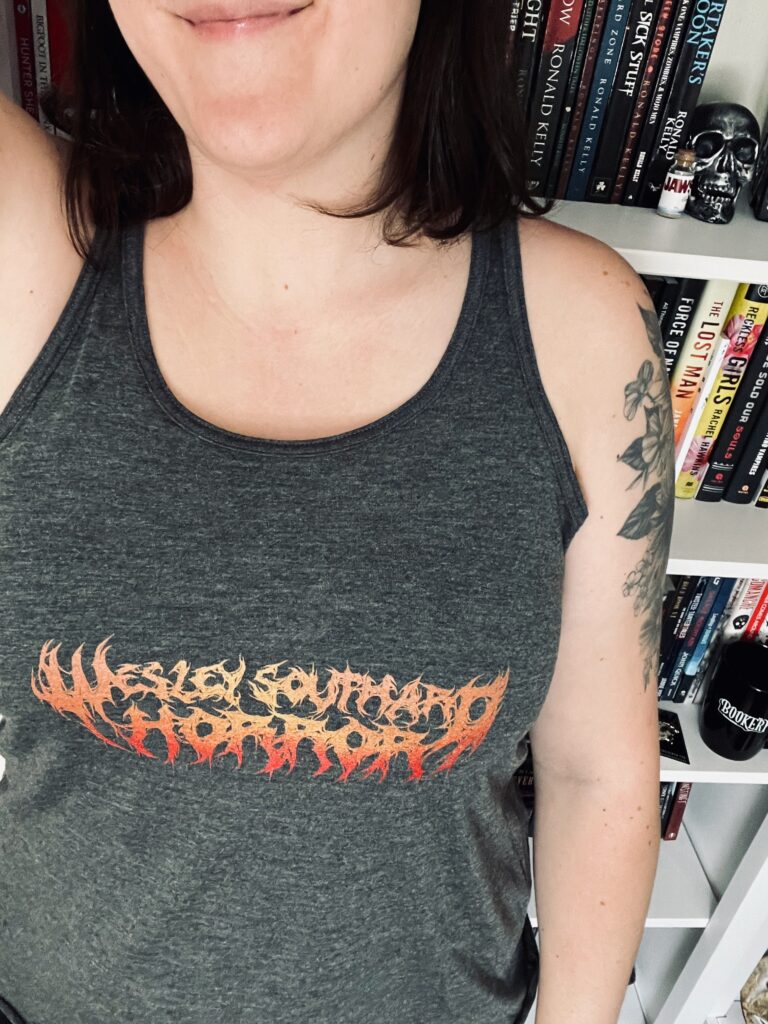 And last but not least, my signed copy of Noose by Brennan LaFaro arrived!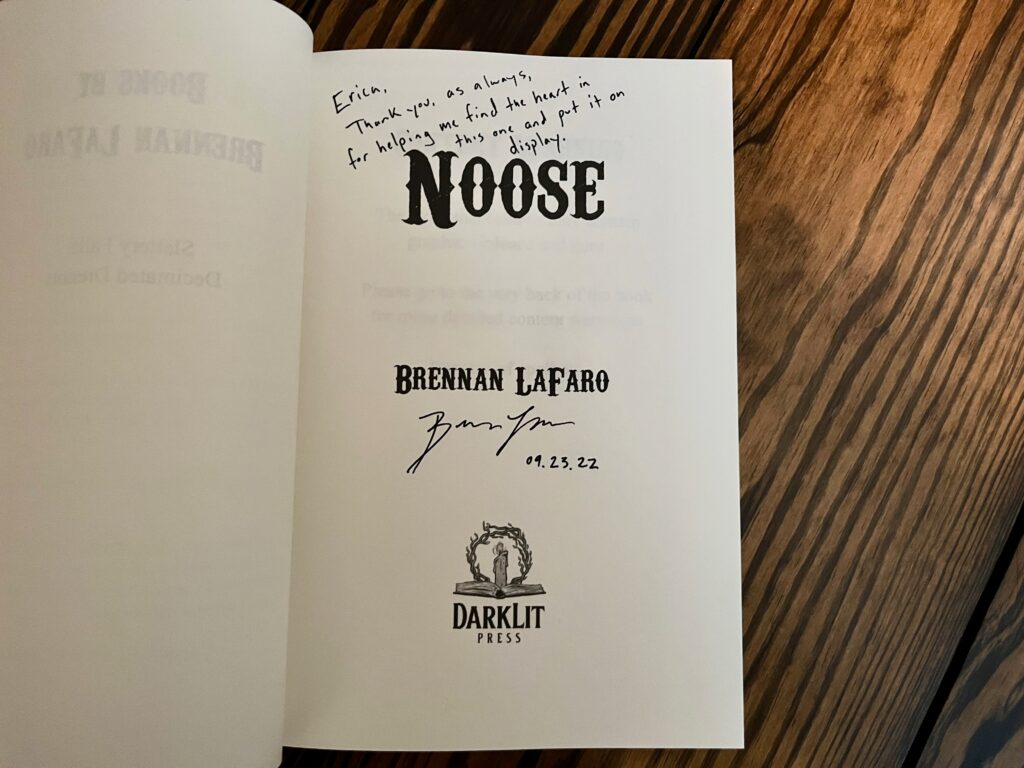 In case you missed it:
Looking forward to:
In October I have a few bookish events that I am really looking forward to!
Thanks for reading!