While attending the first birthday for my niece, Noxley, someone pointed out this Little Free Library! Of course I had to go check it out.
Let's dive in!
Little Free Library Visit – Benson Park in Hudson, New Hampshire
It was located in a shady area of pines in Benson Park, which used to be a zoo! Many of the old structures are still there, but have been worked into the park. For example, the old gorilla area now houses the bathrooms, on the backside of the cages.
The area itself is pretty neat and it is absolutely stunning. There are walking paths that twist and turn around ponds and the old zoo structures, there's a lovely playground, and there are many picnic tables scattered throughout.
If you're ever in the area, I highly recommend checking the park out and going for a little stroll.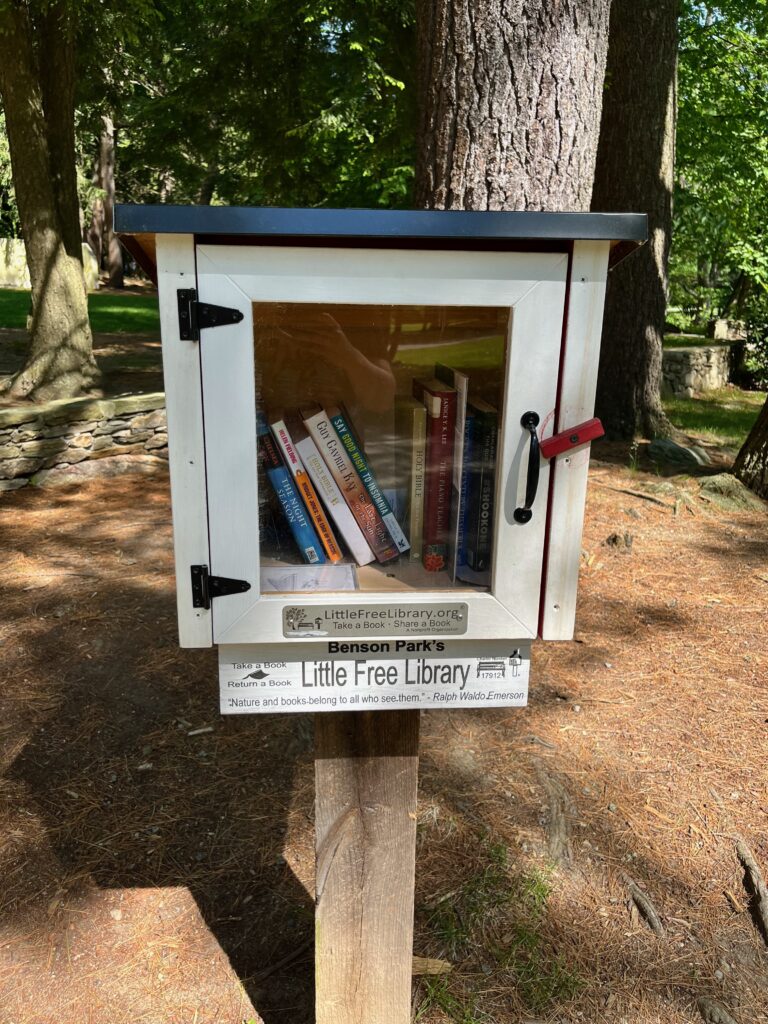 This simple little Little Free Library had a cute quote on the bottom from Ralph Waldo Emerson:
"Nature and books belong to all who see them."
What a perfect quote to add to this LFL! They couldn't have picked a more perfect option as this was nestled in the heart of the park.
I didn't have any spare books with me, so I didn't leave anything behind at this stop. I also didn't pick anything up as most of the options here were bibles. But it was so fun to see this one randomly!
Thanks for reading!
---
Related Reading: