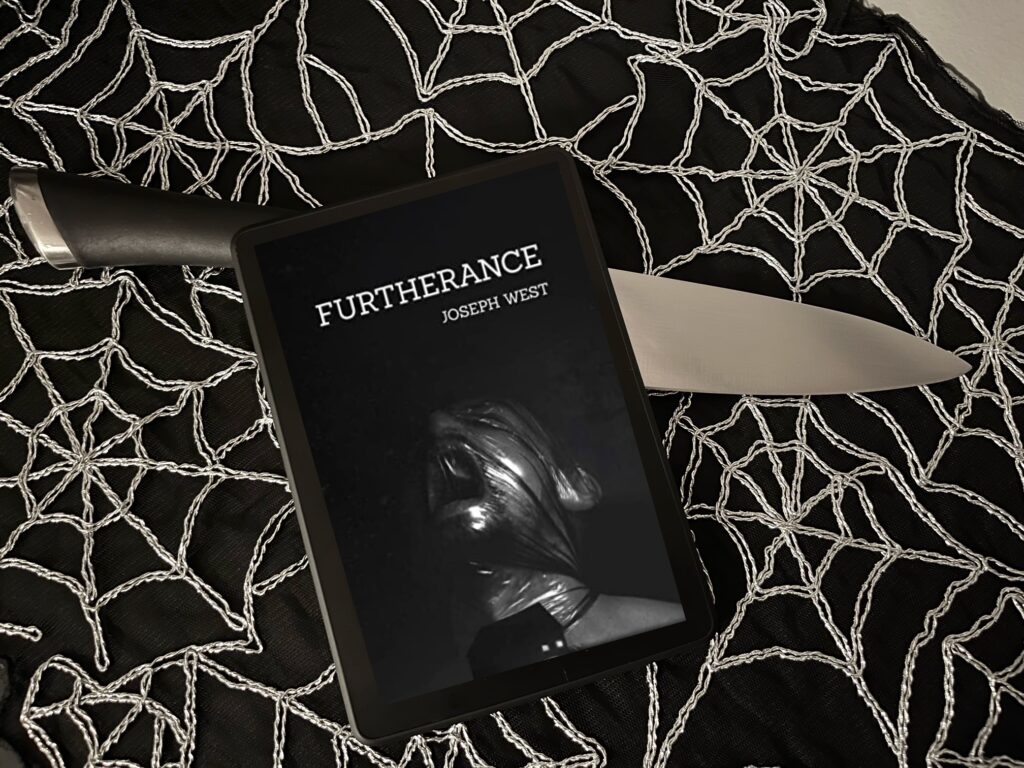 Furtherance by Joseph West is a short tale of drama, terror, and gore set in a home too far from any neighbors to hear the screams or gunshots.
Let's dive in!
My Thoughts on Furtherance by Joseph West
Emma and Carl have moved from Chicago to a farmhouse built on land at the end of a dirt road. They're looking forward to a fresh start, but with their first dinner party comes drama served up as the main course. Little do they know, dessert is about to get violent . . .
The action scenes here are intense and there's a lot of blood! I mean, the last paragraph of chapter six, for example. It's brutal and almost poetic.
While reading this story, I couldn't help but compare this to a b-movie slasher with classic slasher-film characters that, while trying their best, make some silly decisions. This would make a fun Creepshow episode!
While I was super intrigued by the overall plot, there were a few things that took me a bit out of the story. Overall, still a good read!
My Favorite Passages from Furtherance
The others made their way to the window to look, seeing the lone figure standing in the fields, staring at them. In the low light of the moon, the figure looked like a scarecrow, unmoving in the middle of the field. But they all knew it was a person.
"Motherfuckers, this house is a cardboard box. Some guy just punched through the fucking door. The reason he hasn't come in here and killed us all is because he doesn't want to, at least not yet. We have to hide!"
My Final Thoughts on Furtherance
If you're looking for a quick and dirty slasher, then this is a good pick!
---
Snag a copy using my Amazon Affiliate link or inquire at your local indie: