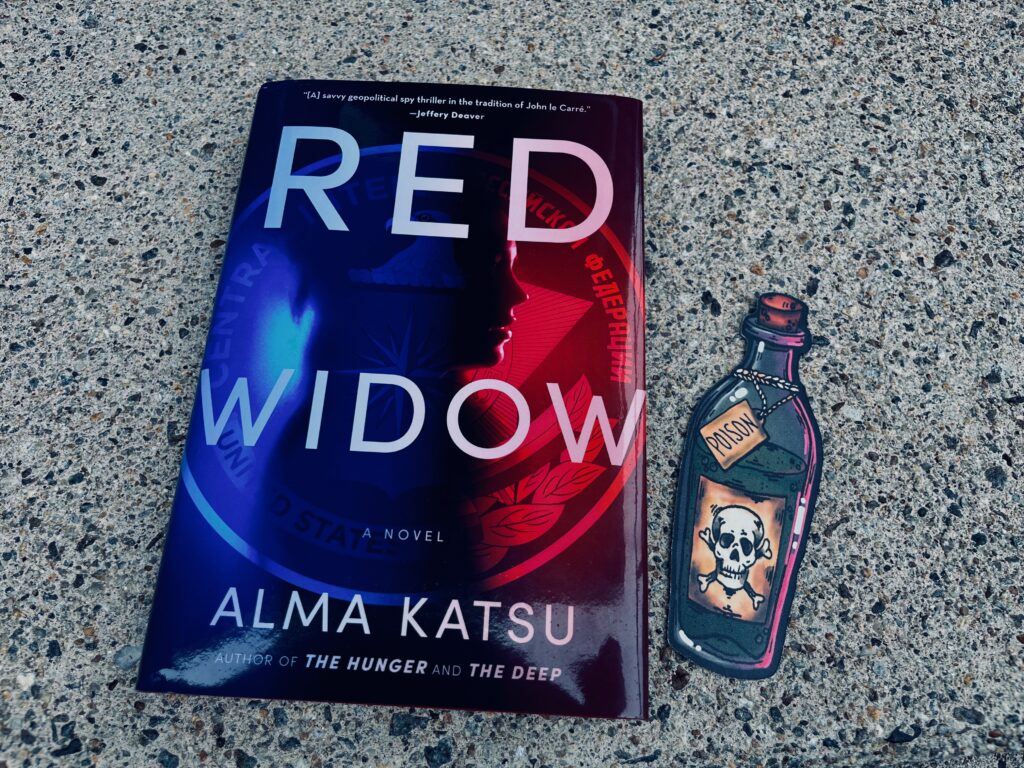 Red Widow by Alma Katsu is a thrilling tale of secrets, lies, and murder all surrounding a heartbreaking case of loyalty and being forced to go to extreme lengths for love and family.
Let's dive in!
My Thoughts on Red Widow by Alma Katsu
What's more terrifying than ghosts, demons, and sirens that call from the sea? People. People are absolutely terrifying!
In this book, human lie detector, Lyndsey Duncan, is put to the test time and time again as she works to uncover the mole that she was told is responsible for the deaths of multiple of the CIA's Russian spies. But as she digs, she starts to feel uneasy about a few things. This unease only spurs her on.
Determined to find solid answers, Lyndsey hardly rests until she uncovers the very last stone.
My goodness, the author certainly takes readers on a journey here!
I was so nervous to see how deep the lies went. As we slowly learn more about the case right along with the main character, we also get lovely little bursts from another character's perspective. Then we watch as the two storylines merge in an all out sprint to the end.
You can tell what care the author put into this one! I loved getting a little insight into how investigations actually work, not just the flashy, drama-filled exaggerations that we've come to know on TV.
This is yet another book by this author that sucked me right in! I loved that there were not only thrilling moments that will have readers feeling anxious, that you're the one that is about to be caught, but there are also many heartfelt moments that will give you a little faith in humanity again. Which, trust me, will be much needed after you read some of these scenes!
Per usual, Katsu doesn't shy away from the darkness and brutality!
My Favorite Passages from Red Widow
Lyndsey is always surprised when she sees someone from work out in the wild, as though the two worlds make a combustible combination and should never, ever touch.
She turned to face him. There was not a shred of humanity there. A soulless monster walking around in a human suit. Something inside her – fear – spiked.
After a mile, she feels better physically – her heart pumping, sweat trickling down her face – but her thoughts still skitter all over like spilled marbles, no better than the night before. To make it all worse, time is ticking.
My Final Thoughts on Red Widow
I had a blast getting to know these characters. They really jumped right off the page like they were people in your own life.
I'm SO excited to see what happens next in the follow up novel out in 2023, Red London! I have some very high hopes for one specific story element that I want to see play out for Lyndsey. We'll see!
Fans of thrillers, especially those that feature spies and corruption, this is a must-read!
---
Snag a copy through Bookshop to help support local indie bookshops: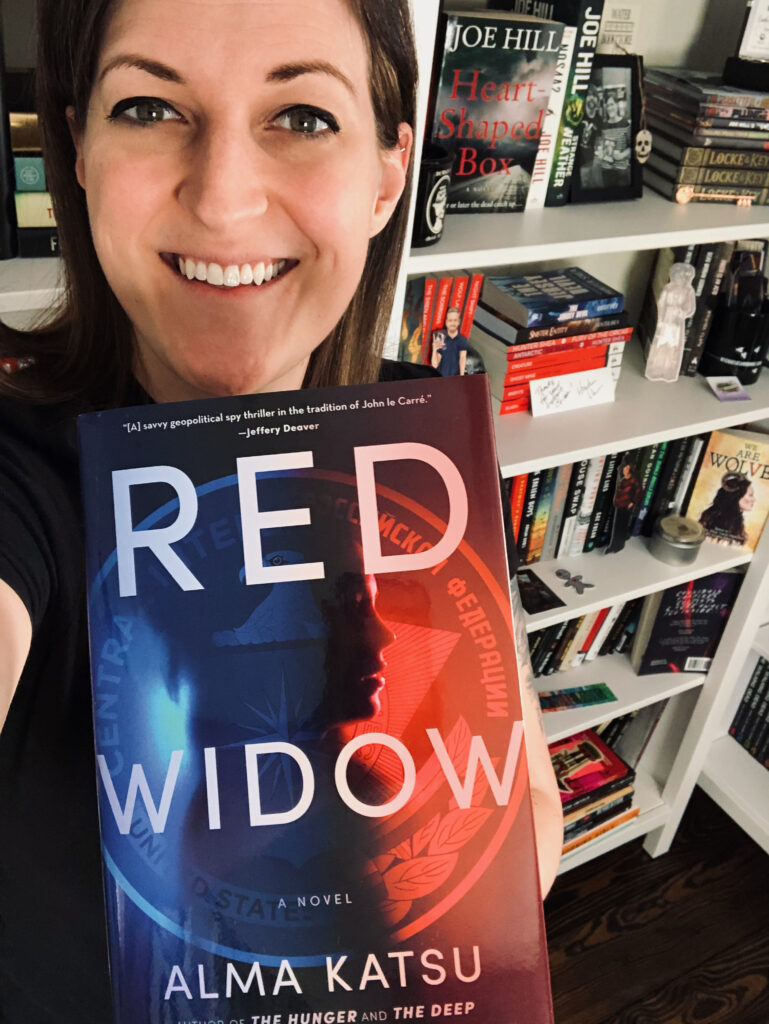 ---
Related Reading: