Phew, what a whirlwind December was… Another wicked busy month that left me totally exhausted by the end.
This time, it was mostly exhausting mostly because of work. We have a Convention coming up in January, so getting everything done before Christmas was… a lot. Then it was the holidays, which of course, brings new stress.
One of my major focuses this month was getting my library/office space settled.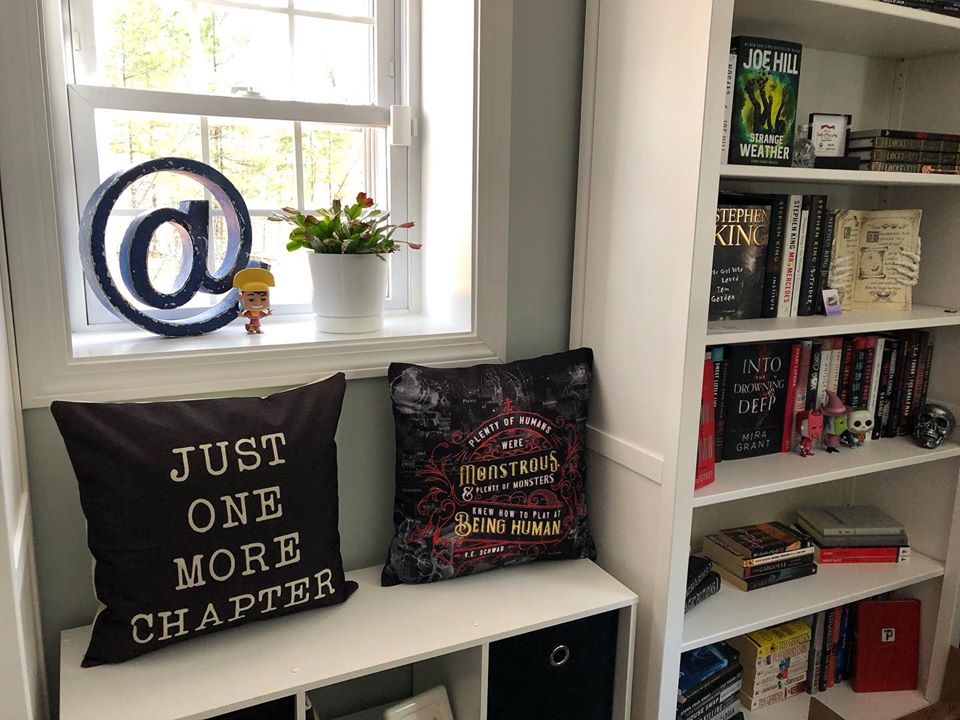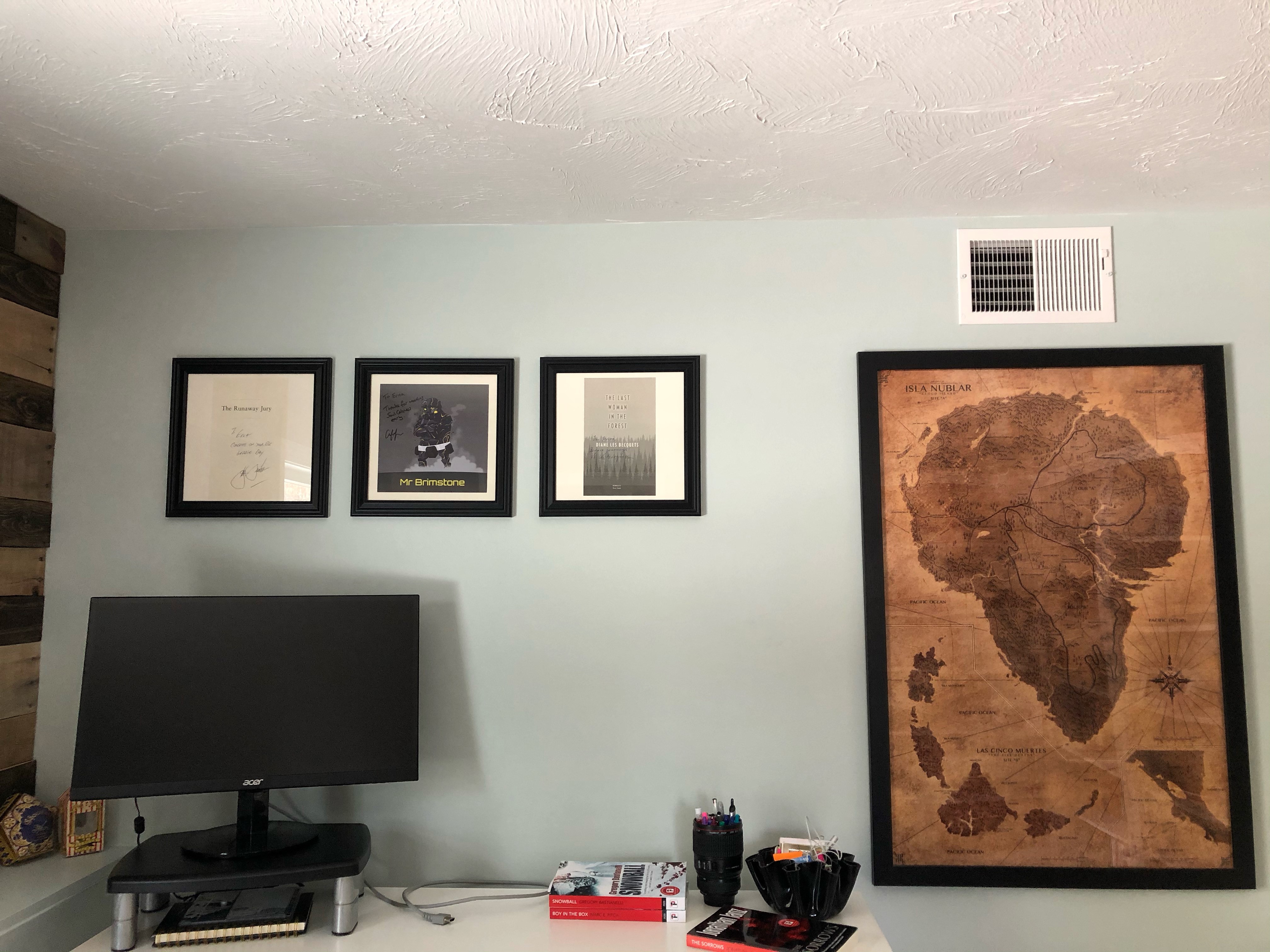 I also bought a reading chair! I am SO excited. Now I just need curtains so I can comfortably read down there without being paranoid that someone may be right outside the ground-level window…
Toward the end of the month, we had a nasty storm. It was sleeting for almost twenty-four hours. It was pretty, but very messy.
Of course, during this storm we needed to get an oil delivery and we had our appointment to get the dryer vent cleaned out.
Friends… If you haven't gotten your dryer vent professionally cleaned lately, go make that appointment now!!
This was the first time we had it done since buying the house in August, and it was fully blocked for a foot and a half! This easily could have started a fire. I'm going to make sure we get on a schedule for this cleaning.
Without further delay, let's dive in to my monthly wrap-up!
My Reading Breakdown for December:
5 Stars- 6
4 Stars- 3
3 Stars- 0
2 Stars- 0
1 Star- 0
DNF- 0
Monthly Musings
Watching:
A Christmas Prince: The Royal Christmas Baby (2019 Netflix Film) – 4 Stars
I just love this series! Filled with lots of drama, but a cute tale overall.
Star Wars: The Rise of Skywalker (2019 Film) – 4 Stars
We went to the theater to see this one and I'm glad we did! While watching, I really enjoyed this one. There were a few things I didn't like about it when I started mulling it over afterward, but I still think this one was my favorite of the new trilogy. My favorite character by far is D-O, who was voiced by JJ Abrams! I felt so bad for the little guy, but I loved that when someone went to touch him, he would just say, "No thank you!"
The Mandalorian (Disney+ Series, Season 1) – 5 Stars
I LOVED THIS SO MUCH! Baby Yoda is adorable of course, but I loved all of the other characters as well. The whole series just looked great as well and the pacing was awesome. I liked this spin off more than most of the films, personally. I can't wait to see more!
The Greenhouse Academy (Netflix TV Series) – 3 Stars
I watched this one only because Parker Stevenson was in it. The acting overall just wasn't great. There was a TON of silly high school drama. But it was quite addicting! The story line was interesting and I did enjoy it! We'll see if I continue watching other seasons.
The Witcher (2019 Netflix Series) – 4 Stars
I'm trying to finish this up as I'm working on this wrap-up. I enjoy watching this. My favorite character is definitely the bard and I love the interactions between him and Geralt. I'm enjoying seeing everything come together now, but I don't love how it took this long to start making sense for me. This is a show I may have to watch again to better understand it. I just wasn't a huge fan of the choppy timelines.
Playing:
On Christmas Eve and New Years Eve, we played What Do You Meme. I love that game so much! It's always fun bringing it out and playing with new groups to see what hits their funny bone!
On New Years Eve, we also played games from Jack In The Box. I absolutely loved a few of them, one wasn't for me, but I loved watching the others play it! We all laughed SO hard playing these games. My favorite was one that had a marketing twist; everyone brainstormed a prompt, then you got to choose from two options, then draw an invention, name it, and create a slogan. Our friend Megan copied something that I had created in an earlier round and we all laughed so much!! It was so clever!
Drinking:
Lots of tea this month! This was such a busy month at work, caffeine was one thing that kept me going.
I also got to try the Bramble On from Backyard Brewery. It was lovely!
Listening to:
LOTS of I Prevail, A Day To Remember, Beartooth, and other heavy bands. This was the second thing that got me through the craziness at work and all the holiday stress. Alex also got me the Trauma album from I Prevail for Christmas and we listened to it together on our Christmas travels. I got him hooked!
In the bookish community:
There were SO MANY wonderful wrap up posts and blogmas content this month. This list would have been wicked long!
Monthly bookish related haul: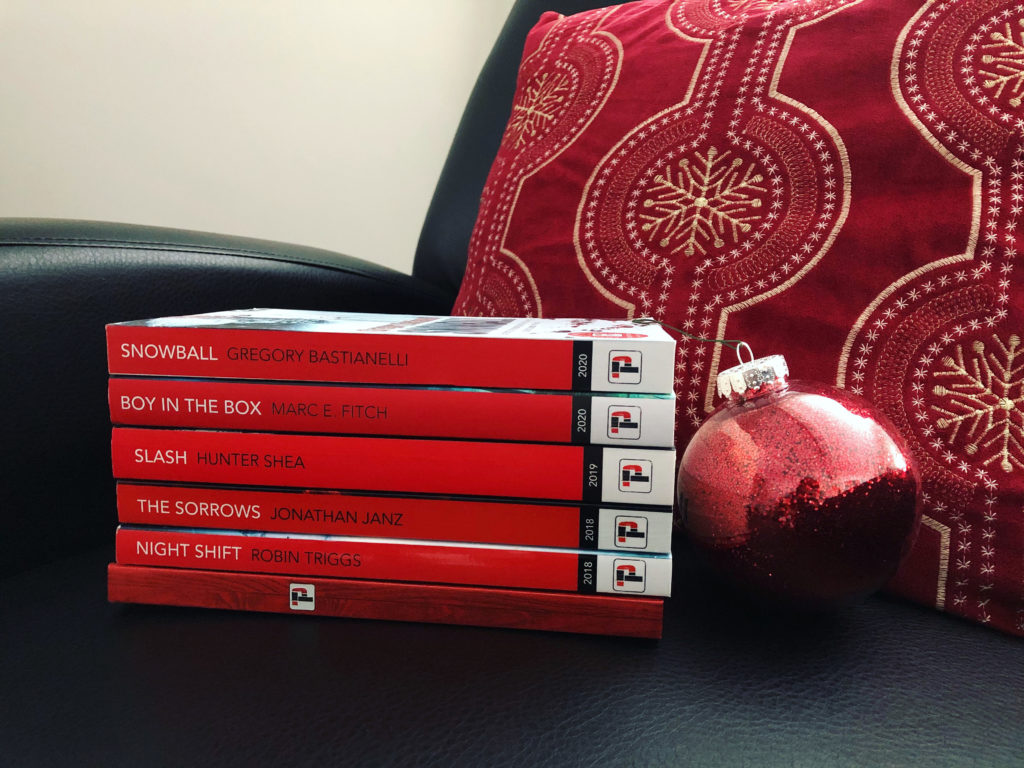 My favorite bookish photos this month: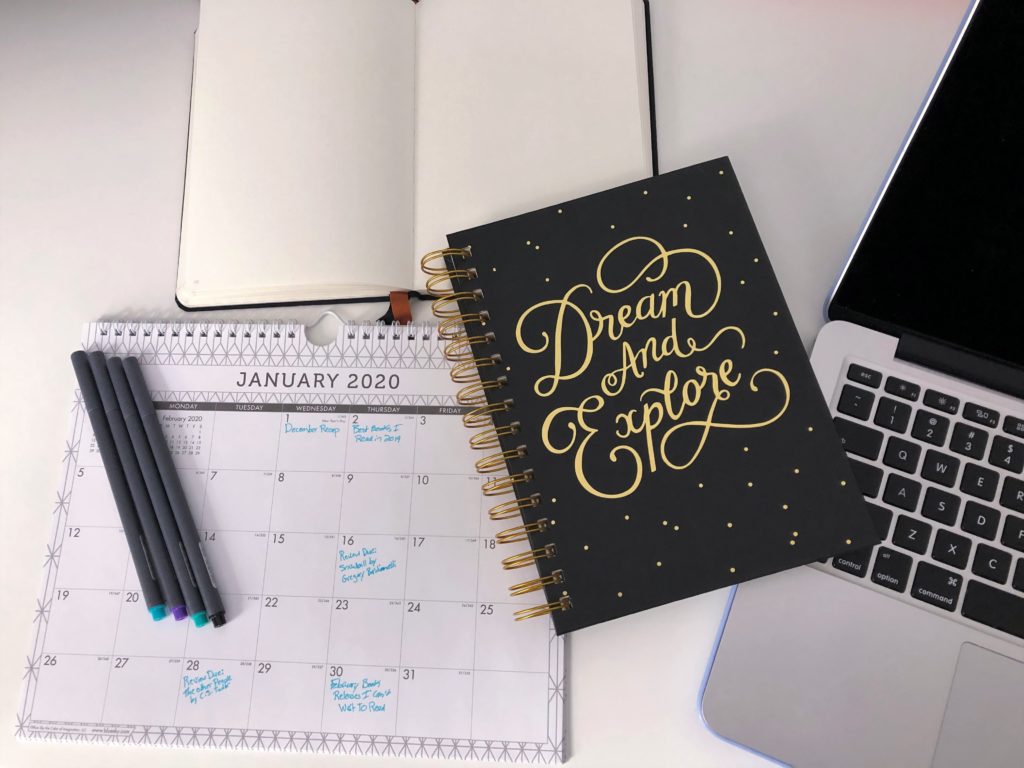 In case you missed it:
Looking forward to:
January is gearing up to be a busy month, but I'm determined to have more downtime as soon as possible.
This month, I will be heading to Pheonix, AZ for work, I've got an author event that I would really like to go to, and Alex and I have concert tickets to go see one of my all time favorite bands (again), Breaking Benjamin.
Thanks for reading!
How was your month? Have any special plans for January? I'd love to hear about them in the comments section below!