And another year is coming to it's end and I'm so excited to reflect back on my reading from this year!
It's so exciting to look back on previous year's posts to see how things have changed over time. If you'd like to check out my previous posts, feel free- 2016, 2017, 2018.
Let's dive in to my 2019 survey!
End Of The Year Book Survey- 2019
*Created by The Perpetual Page Turner*
Number Of Books You Read: 112
Number Of Re-Reads: 2
Genre You Read Most From: Horror – 41%
Additional stats I wanted to share–
My rating breakdown for the year:
5 stars- 68
4 stars- 27
3 stars- 8
2 stars- 7
1 star- 2
DNF- 7
Honest reviews accepted in 2019: 45
Part 1: Best in Books
Best Book You Read in 2019?
There's no way to pick just one! Here's my favorites list of the year!
Books You Were Excited About & Thought You Were Going To Love More But Didn't?
As I've decided to make more of an effort to avoid negative things, I will pass on this question 🙂
Most Surprising (In A Good Or Bad Way) Book You Read?
The Silent Patient by Alex Michaelides
Book You "Pushed" The Most People To Read (And They Did)?
Chase Darkness With Me by Billy Jensen is the one I recommend the most.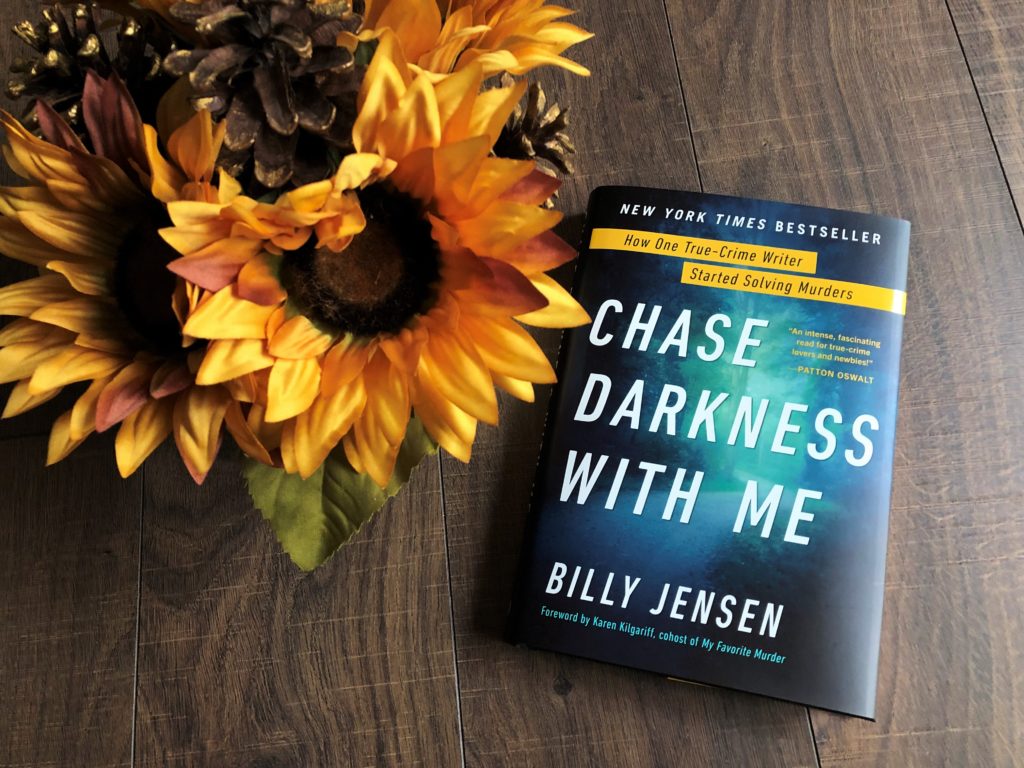 Best Series You Started In 2019?
Dead Meat by Nick Clausen
This is a series of novellas about zombies! I love seeing how this story line is progressing. We kicked off at the very beginning of the outbreak and have watched though the disbelief at what was happening while certain character tried to contain the spread, right on through to the full outbreak.
Best Sequel of 2019?
Not really a sequel per say, but 100 Word Drabbles Part 2 was AMAZING. I can't wait to see more of these!
Best Series Ender of 2019?
The Shoreless Sea by J. Scott Coatsworth
Favorite New Author You Discovered In 2019?
Nick Clausen! I'm so pumped to have been able to read so much of his work this year.
Best Book From A Genre You Don't Typically Read/Was Out Of Your Comfort Zone?
None here.
Most Action-Packed/Thrilling/Unputdownable Book Of The Year?
Night Shift by Robin Triggs
Book You Read In 2019 That You Are Most Likely To Re-Read Next Year?
The Outsider by Stephen King
Favorite Cover Of A Book You Read In 2019?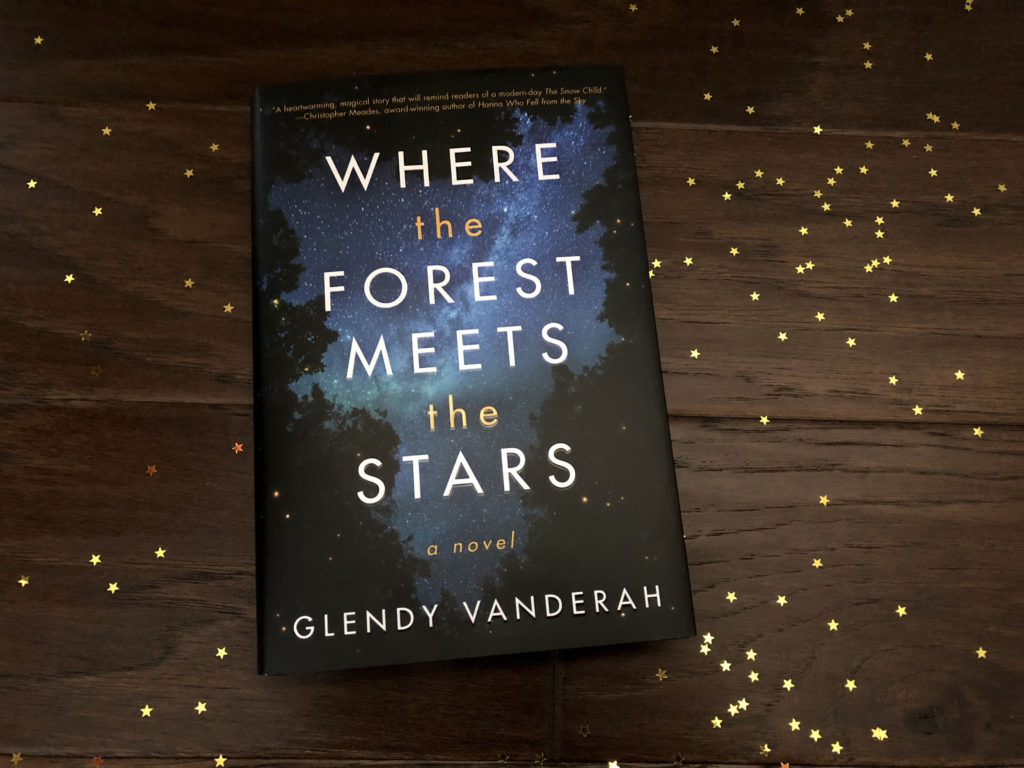 Most Memorable Character Of 2019?
Arthur Pepper from The Curious Charms of Arthur Pepper by Phaedra Patrick.
Most Beautifully Written Book Read In 2019?
The Music Shop by Rachel Joyce
Most Thought-Provoking/Life-Changing Book Of 2019?
None come to mind immediately for this one.
Book You Can't Believe You Waited UNTIL 2019 To Finally Read?
Pet Sematary by Stephen King
Favorite Passage/Quote From A Book You Read In 2018?
"If we aren't here for one another, why are we here?"
— Breathless by Dean Koontz
Shortest & Longest Books You Read In 2019?
Shortest – 14 pages – Shadow Roads by Cullen Bunn
Longest – 561 pages – The Outsider by Stephen King
Book That Shocked You The Most?
Alice In Wonderland. I finally got around to reading this classic and it was not at all what I was expecting.
OTP OF THE YEAR (you will go down with this ship!)
Skipping this one.
Favorite Non-Romantic Relationship Of The Year
Sir Simon and the young boy in Sir Simon: Super Scarer by Cale Atkinson.
Favorite Book You Read In 2019 From An Author You've Read Previously?
The Lost Man by Jane Harper
Best Book You Read In 2019 That You Read Solely On A Recommendation From Somebody Else?
Christmas at Miss Moonshine's Emporium by various authors
Newest Fictional Crush From A Book You Read In 2019?
Nothing comes to mind here… I don't normally crush on book characters.
Best 2019 Debut You Read?
Stay Sexy & Don't Get Murdered: The Definitive How-To Guide by Karen Kilgariff and Georgia Hardstark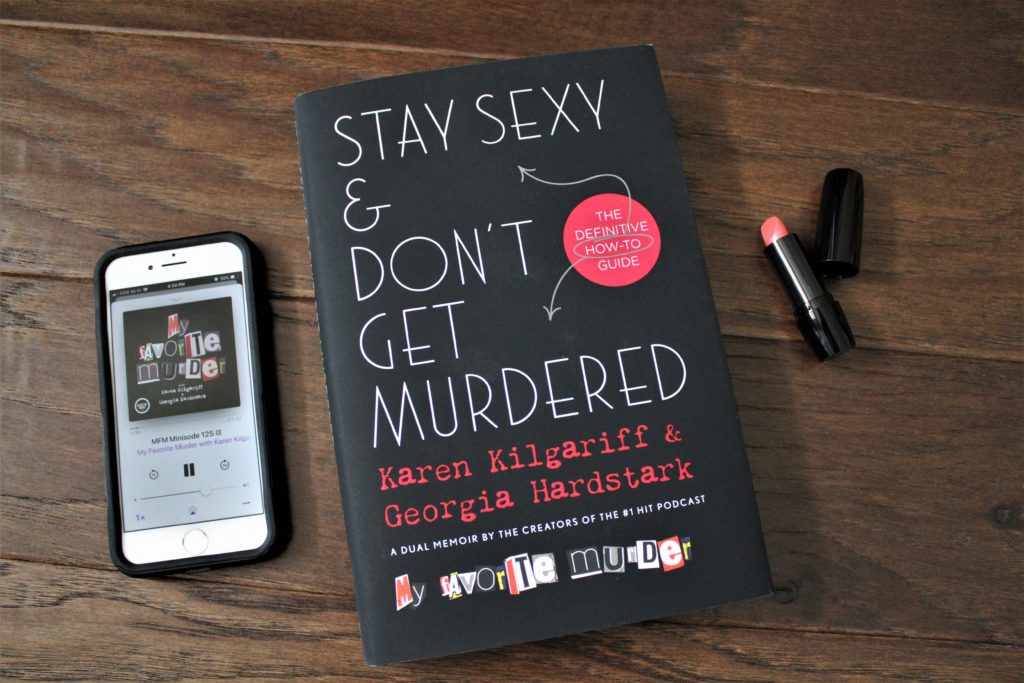 Best World Building/Most Vivid Setting You Read This Year?
The Luminous Dead by Caitlin Starling
Book That Put A Smile On Your Face/Was The Most Fun To Read?
Stranger Things: Worlds Turned Upside Down: The Official Behind-the-Scenes Companion
Book That Made You Cry Or Nearly Cry In 2019?
Dear Scarlet: The Story of My Postpartum Depression by Teresa Wong
Hidden Gem Of the Year?
A Monster Of All Time: The True Story of Danny Rolling, The Gainesville Ripper by JT Hunter. This story was so wonderfully portrayed! I didn't hear many people talking about it. It was the first book that came to mind when I read this prompt.
Book That Crushed Your Soul?
A Woman Is No Man by Etaf Rum
Most Unique Book You Read In 2019?
The Rising Tide (Liminal Sky #2) by J. Scott Coatsworth
Book That Made You The Most Mad?
Skipping this one as well 🙂
---
Part 2: Your Blogging/Bookish Life
New Favorite Book Blog/Bookstagram/Youtube channel you discovered in 2019?
In November, I went to return the comment love from someone who visited my blog. When I clicked over to her blog, I started reading her posts and ended up commenting on all of them! I love finding bloggers that seem to have similar tastes as myself! Check out Reading in the Wildwood here!
Favorite Post That You Wrote In 2019?
Honest Review Requests Done Right, Part 4
Favorite Bookish Related Photo You Took In 2019?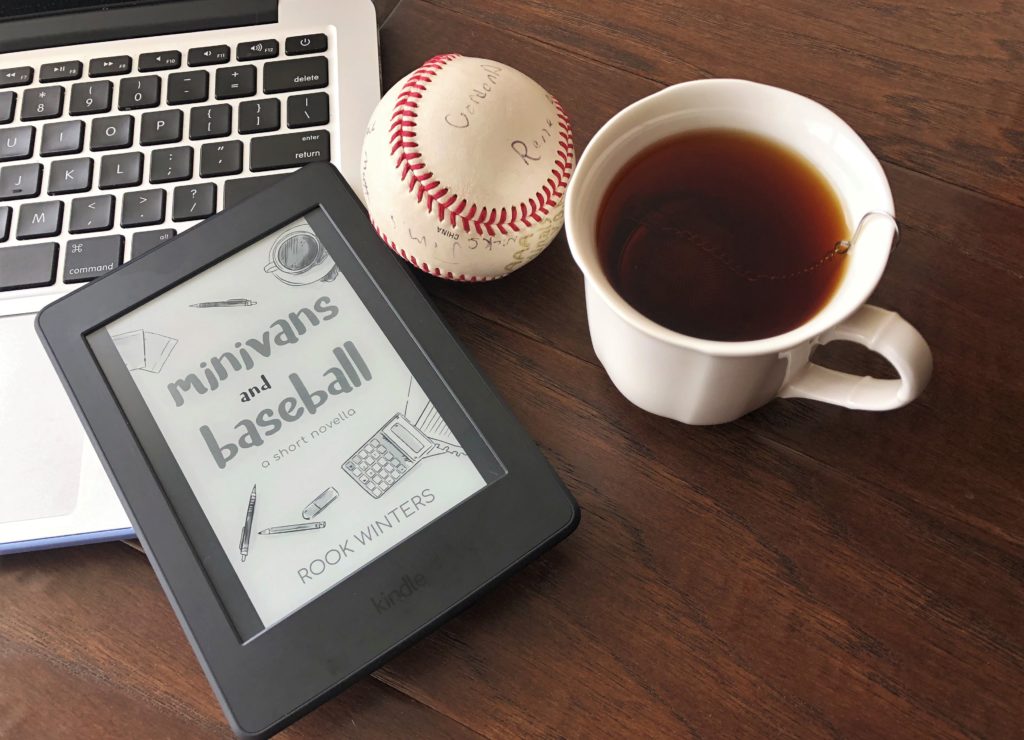 Best Bookish Event That You Participated In?
I'm not sure if this really counts… But in October, I had the wonderful opportunity to attend an event with Joe Hill and Stephen King! It was AMAZING. Check out my post about the event here!
Best Moment of Bookish/Blogging Life In 2019?
Bookish Life–
Being included on the Books In The Freezer Podcast, discussing The Girl Who Loved Tom Gordon! In the episode, they were talking about top Stephen King books as voted on by their listeners! Give the episode a listen here!
Blogging Life-
Creating a bookstagram account to separate my personal account from the books. Feel free to check out my account here!
Most Challenging Thing About Blogging Or Your Reading Life This Year?
Yet again, my biggest challenge was making the time. I've been so darn busy that my blog keeps winding up on the back burner.
Most Popular Post This Year On Your Blog?
Where the Forest Meets the Stars by Glendy Vanderah
Post You Wished Got A Little More Love?
[Tea Review] Kitchen Table Blend Black Tea from Plum Deluxe
Best Bookish Discovery?
Bookstore– Murders Bookstore in Kennebunk, Maine
Bookish Item– Christmasland Head Key from Skelton Crew Studio
Bookish Shop– Felfira Moon Designs
Did You Complete Any Reading Challenges Or Goals That You Had Set For Yourself At The Beginning Of This Year?
To work through my TBR stacks– This was a semi-success. I read quite a few, but also donated a bunch of books that I just wasn't interested in anymore.
Make it through my list of honest reviews– I made a decent dent here! I will still be working on completing this in the first few months of 2020.
Re-read the books I have been meaning to re-read– I totally failed here!
---
Part 3: Looking Ahead
One Book You Didn't Get To In 2019 But Will Be Your Number One Priority in 2020?
The Institute by Stephen King
I kept meaning to get to this, but just haven't had time. I'm determined to get to it ASAP in 2020!
Book You Are Most Anticipating for 2020 (Non-Debut)?
Home Before Dark by Riley Sager
While there are many releases that I am really excited for in 2020, the one book that I'm looking forward to most in 2020 is Home Before Dark! It comes out on my birthday- July 7th 2020!
2020 Debut You Are Most Anticipating?
Fractured Tide by Leslie Lutz
This book will be out on May 5, 2020.
Series Ending/A Sequel You Are Most Anticipating In 2020?
The Last of the Mountain Men by Tony Moyle
This one is the follow up to The End of the World is Nigh and has an expected publication date of February 7th, 2020.
One Thing You Hope To Accomplish or Do In Your Reading/Blogging Life in 2019?
My book blogging goals:
I'd like to take part in at least one blogging event and one in-person bookish event again this year.
To continue adding to my testimonial page.
To get one more author interview.
My reading goals:
To get through all of my honest review copies that I haven't been able to get to yet.
A 2020 Release You've Already Read & Recommended To Everyone?
Laughing At Shadows edited by Brett Reistroffer
The expected publication date is March 2nd, 2020. I highly recommend this one for fans of wonderful mixtures of horror and humor. Check out my review here!
---
Thanks for reading!
If you completed the End of the Year Book Tag, I would love to read it! Feel free to paste your link in the comments and I'll check it out.
If you haven't been tagged yet, but would like to do this one; consider yourself tagged!