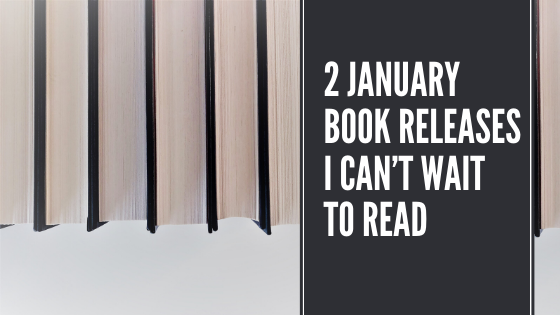 There are two books coming out in January that I will be reading ASAP!
Note: This post features Amazon affiliate links. While I greatly appreciate the support if you are going to order online, please try to purchase the book(s) from your local bookstore if you are able. <3
Let's dive in!
January Book Releases
Snowball by Gregory Bastianelli
Expected publication date: January 16th, 2020
Genre: Horror
Synopsis: A group of motorists become stranded on a lonely stretch of highway during a Christmas Eve blizzard and fight for survival against an unnatural force in the storm. The gathered survivors realize a tenuous connection among them means it may not be a coincidence that they all ended up on this highway. An attempt to seek help leads a few of the travelers to a house in the woods where a twisted toymaker with a mystical snow globe is hell bent on playing deadly games with a group of people just trying to get home for the holidays.
---
The Other People by C.J. Tudor
Expected publication date: January 28th, 2020
Genre: Thriller
Synopsis: She sleeps, a pale girl in a white room . . .
Three years ago, Gabe saw his daughter taken. In the back of a rusty old car, covered in bumper stickers. He was driving behind the car. He watched her disappear. But no one believes him. Most people believe that his daughter, and wife, are dead. For a while, people believed that Gabe was responsible.
Three years later and Gabe cannot give up hope. Even though he has given up everything else. His home, his job, his old life. He spends his days and nights travelling up and down the motorway, sleeping in his camper van in service stations, searching for the car that took her. Searching for his daughter.
Katie spends a lot of her life in service stations, working as a waitress. She often sees Gabriel, or 'the thin man' as she has nicknamed him. She knows his story. She feels for him, because Katie understands what it's like to lose a loved one. Nine years ago, her father was murdered. It broke her family apart. She hasn't seen her oldest sister since the day of the funeral; the day she did something terrible.
Fran and her daughter, Alice, put in a lot of miles on the motorway. Not searching. But running. Trying to keep one step ahead of the people that want to hurt them. Because Fran knows the truth. She knows what really happened to Gabe's daughter. She knows who is responsible. And she knows that if they ever find them, they're dead.
Pre-order your copy on Amazon here!
---
Thanks for reading!
What releases are you looking forward to in January?