July is my birthday month! Woot!! Every year, I started following Victoria Schwab's idea to celebrate my birthday for the first week of July since both of our birthdays is July 7th. This year, I made sure to do at least one thing just for me each day of that week and it was lovely!
For my birthday, I was totally spoiled by my friends! There will be random birthday elements scattered through this post 🙂
My husband treated me to flowers, a renewal of my BOTM subscription, a monthly package from Night Worms, and a pair of Vans that I have had my eye on for ages!
My friend Morgan also surprised me with my favorite flowers!!
For the remainder of the month, my husband and I spent some time finishing a few house projects. One major task was FINALLY finishing all the spackling, sanding, and touch up painting…that of course, turned into full-wall painting so it all blended. When I finished our mud room, I finally had an awesome space to hang this beauty I snagged from Michaels Craft Store: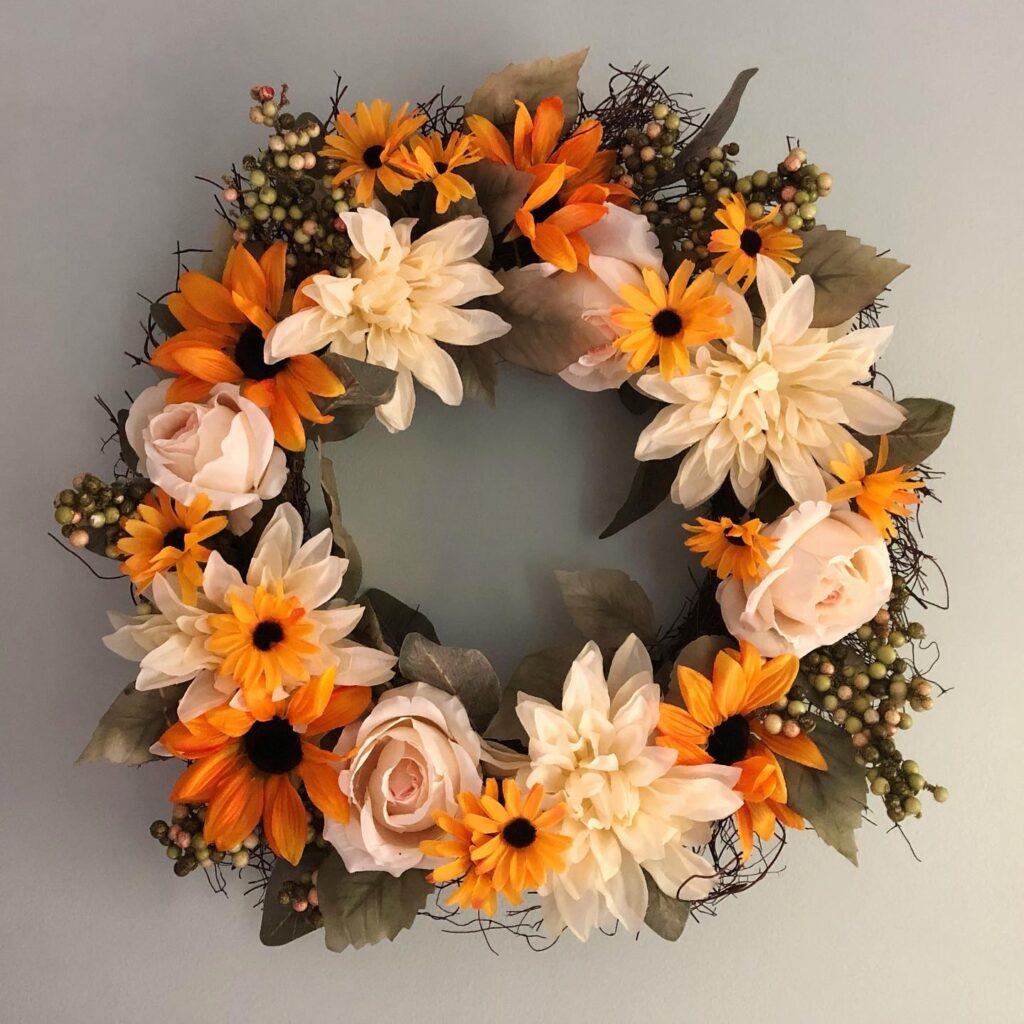 One of the most time consuming projects was to finish our dining room. It felt amazing to finally get this room completed and hang all the art work. On the other side of the photo below, we have a coffee/tea bar.
I'm particularly fond of this new print we snagged:
Speaking of prints… This amazing print arrived! It was the perfect addition to my small true crime shelf!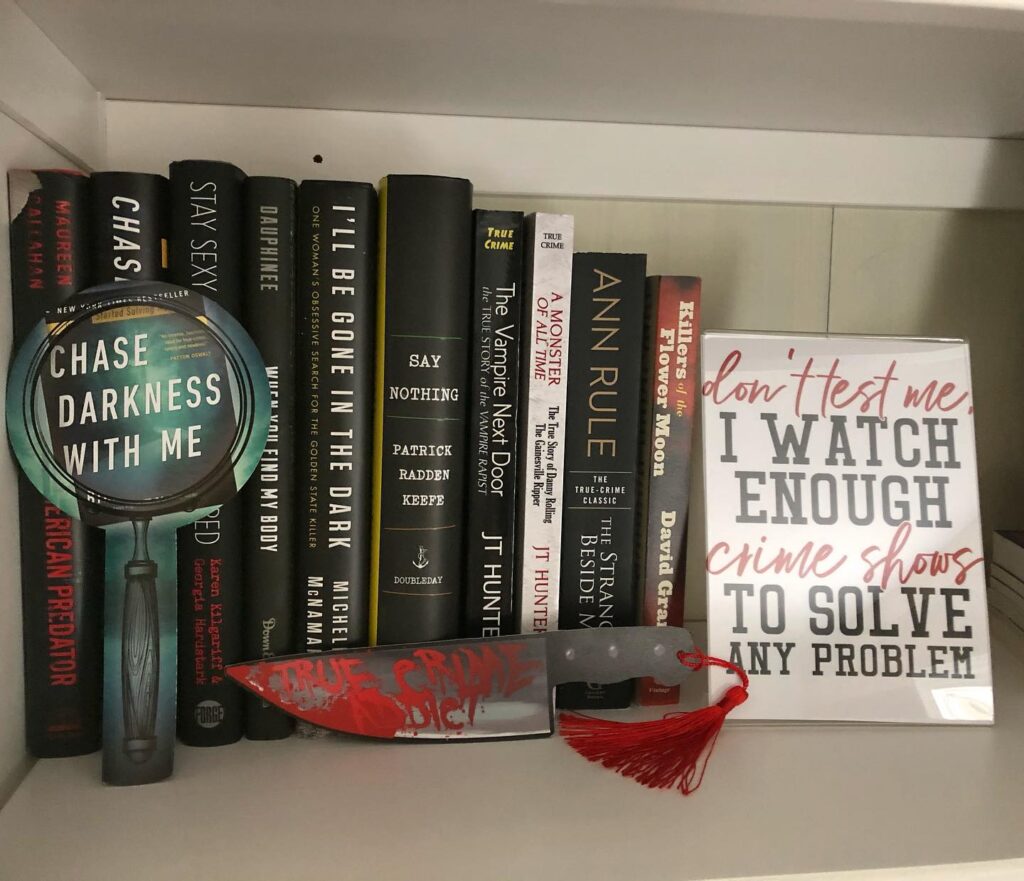 Then on July 22nd, I rounded out my birthday gifts by getting a tattoo that I have been planning for YEARS. I'm OBSESSED with how it turned out. My tattoo artist, The Neon Lady, is such an amazing artist. I can't wait to go back for another from her.
Let's dive in to the rest of my wrap-up!
My Reading Breakdown for July:
5 Stars – 6
4 Stars – 4
3 Stars – 0
2 Stars – 0
1 Star – 0
DNF – 0
Monthly Musings
Watching:
Hamilton – 5 Stars
My gosh, it was SO good to see this on screen for the first time after listening to the soundtrack dozens of times! I highly recommend checking this out if you haven't yet!
Raising Dion – 5 Stars
Oh my gosh, we LOVED this first season! We can't wait for what comes next!
Dragon Ball Super – 5 Stars
For most of the month, Alex and I continued watching this series.
Playing:
Nothing this month.
Drinking:
I kicked off the month attending a Rose wine release party with my friend Amber! It was the first time I had seen her since March, and I was so happy with how safe the venue was during this COVID situation.
I also tried this AMAZING sour beer from Lithermans called Perfect Day. It's a sangria inspired sour beer… This is definitely my second favorite sour beer now.
This month I was mostly hooked on my hot lemon water!
Listening to:
On Dead Headspace, Patrick and Brennan had an awesome Q&A with Ken McKinley of Silver Shamrock Publishing. I was so grateful that they asked the questions I had sent in! I love learning more from Ken. I highly recommend checking this one out:
Last month, I tuned into The Horror Show with Brian Keene for the first time and I am totally obsessed. I spent many days in July binge listening to various backlisted episodes.
This month I was also introduce to The Fiendish Minds Podcast! I clicked over to check then out when I saw that Episode 8 featured one of my favorite authors, Kevin J. Kennedy! Check that episode out here!
I also took a dive into pop punk this month. I've been listening to heavier music recently, so taking a turn into the more upbeat was quite the switch up! I was so hooked on this song by Four Year Strong:
In the bookish community:
On July 20th, I attending a Facebook live event where Tina Hogan Grant interviewed Michael Clark! This was so much fun to watch! Check out her FB page to view the recorded session.
Monthly bookish related haul:
Let me begin by saying… July is my birthday month, so I mayyyy have gone a little overboard. I have no regrets! 🙂
First off, my two orders for Book of the Month (I snagged Home Before Dark by Riley Sager) and Night Worms (MY FIRST ONE!) arrived.
I'm OBSESSED with the Night Worms package. I've already ordered another for September and can't wait!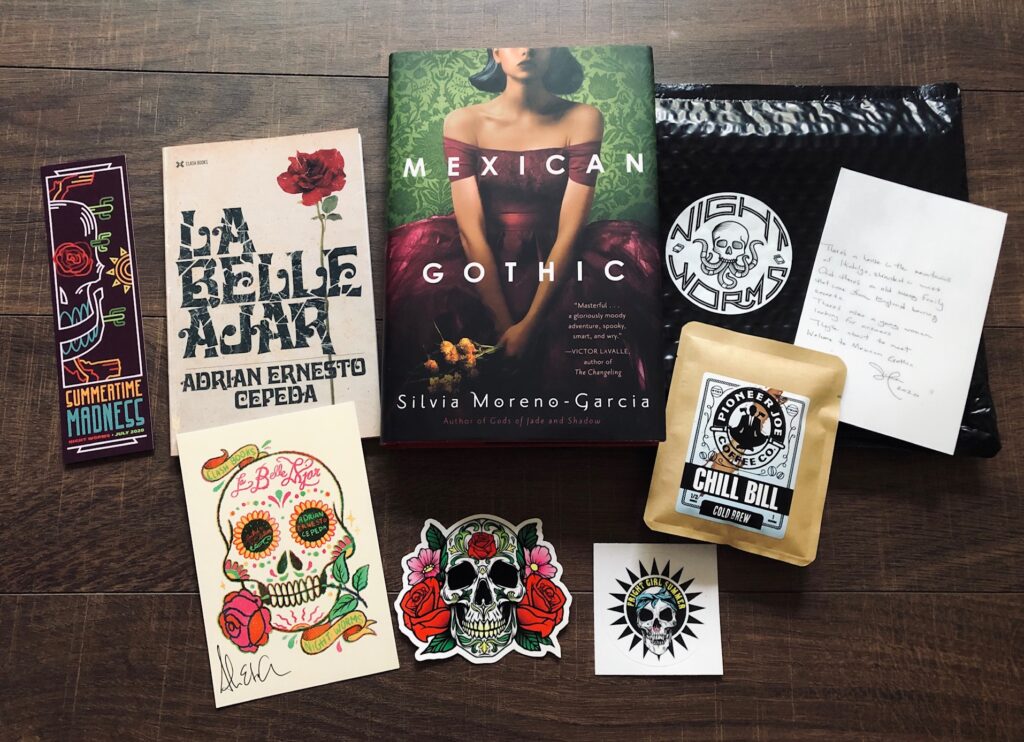 My friend Heather of Heather's Reading Hideaway gifted me a copy of We Sold Our Souls by Grady Hendrix for my birthday. It's BEAUTIFUL!
I was also surprised by this wonderful gift from local bookseller, Kelso from Gibson's Bookstore! <3
I also rounded out my collection of Wesley Southard books! I had previously snagged Closing Costs, so I can't wait to dive into the rest of these soon!
This month a bunch of my preorders, side orders, and honest reviews came in. So… This is the stack I ended up with this month!
My favorite bookish photos this month:
In case you missed it:
Looking forward to:
We're already in August, but man this month has some KILLER virtual horror cons that I'm pumped for! Scares That Care is streaming as I'm putting together this wrap-up on August 1st! August 7th-9th is KillerCon, and on August 22nd-23rd is Buzz Book Expo.
Thanks for reading!