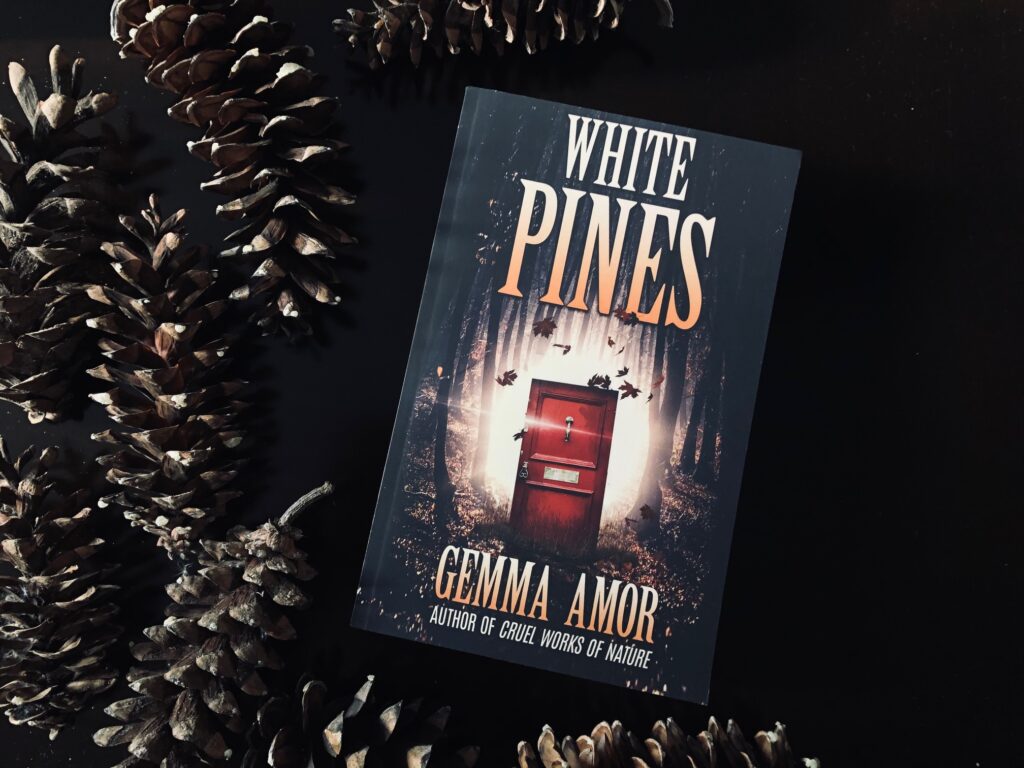 White Pines by Gemma Amor is a tragic tale about a woman that inherits an old home from her grandmother only to discover that she has much more history there than she could remember.
Unfortunately, before her memories begin to return, the area sinks hooks into her and it won't let her go.
Content Warning: A dog goes to the farm upstate via the actions of a human.
Let's dive in!
My Thoughts on White Pines by Gemma Amor
This is a book that I highly recommend you go into as dark as possible! If you check out the synopsis, you'll see that it's very light, and I definitely think that was intentional!
As such, I will keep my notes light as well without any spoilers.
The tale was very character driven as we focused on the journey of the main character, Megan, from her abrupt move to the house she inherited to adjusting to the new town, and so much more.
In addition to Megs, there was also a man named Matthew that was incredibly pushy but also protective and sweet, a curious young boy named Luke, and various towns people from both the mainland and the island. I couldn't help but keep anxiously reading, hoping for a happy ending for all…
I know I say that many reads are like rollercoaster rides… this one was more like going on the Tower of Terror, but getting in at the top and dropping right away before slowly climbing back up just to drop again and again and again.
Phew! I mean, the number of scenes that brought me to a complete halt as I just couldn't believe what was happening… Two scenes specifically had my chest feeling incredibly tight like I was the one in a claustrophobic space rather than the characters.
I can't wait for you to discover what awaits you in the pages of White Pines!
My Favorite Passages from White Pines
But the memories linger like smoke in the air.
And at that point I realized, with a lucid type of panic, that I was dreaming. Dreaming, but unable to jerk myself awake. This was a nightmare, and, as with all nightmares, the rules of reality did not apply. But, unlike most nightmares, I found I could not escape from it.
I could not find a footing at all, emotionally. It was like someone else was sitting inside my brain, idly flipping through different feelings and memories without being able to settle on any one moment, or state.
One moment there were trees all around, the next, a bright moon shone down upon us, as if curtains had been thrown open to let the night back in. It illuminated the white tree trunks, and I could see they made a large, bright, surreal circle that stretched out before us, within which we now stood, tiny, insignificant, off to one side.
My Final Thoughts White Pines
This story is just screaming for an adaptation! Gemma's use of description and overall character development and intense plot are just too good to pass up.
While reading this, I certainly went through a range of emotions! If you enjoy horror reads with a strong sense of mystery centered around a cult and a terrifying beast, then this will be a hit for you!
I cannot wait to pick up more of Gemma's work soon!
---
Snag a copy through Bookshop to help support local indie bookshops:
Thanks for reading!