For quite a while now, I have been watching various bloggers, bookstagrammers, and booktubers do Night Worms unboxings. With each one, I kept telling myself; One day I will get one of these amazing shipments!
Well friends, that day has finally come!
For my birthday this year, I asked my husband for my very first Night Worms package so we ordered the July package.
Let's dive in!
My Thoughts on my First Night Worms Package – July 2020
I LOVED how well the items are protected. This black sleeve below was shipped inside of a post office mailer, so the books had a double layer of protection.
When I pulled the items out, I was also pumped to see the main book, Mexican Gothic by Silvia Moreno-Garcia, which I have been incredibly antsy to get my hands on. It's absolutely BEAUTIFUL in person! I'm so happy Night Worms posted that this was the main book on their social media early on so I didn't double order this one!
Also included was La Belle Ajar by Adrian Ernesto Cepeda and a black packet, sealed with a little sticker that fit the theme: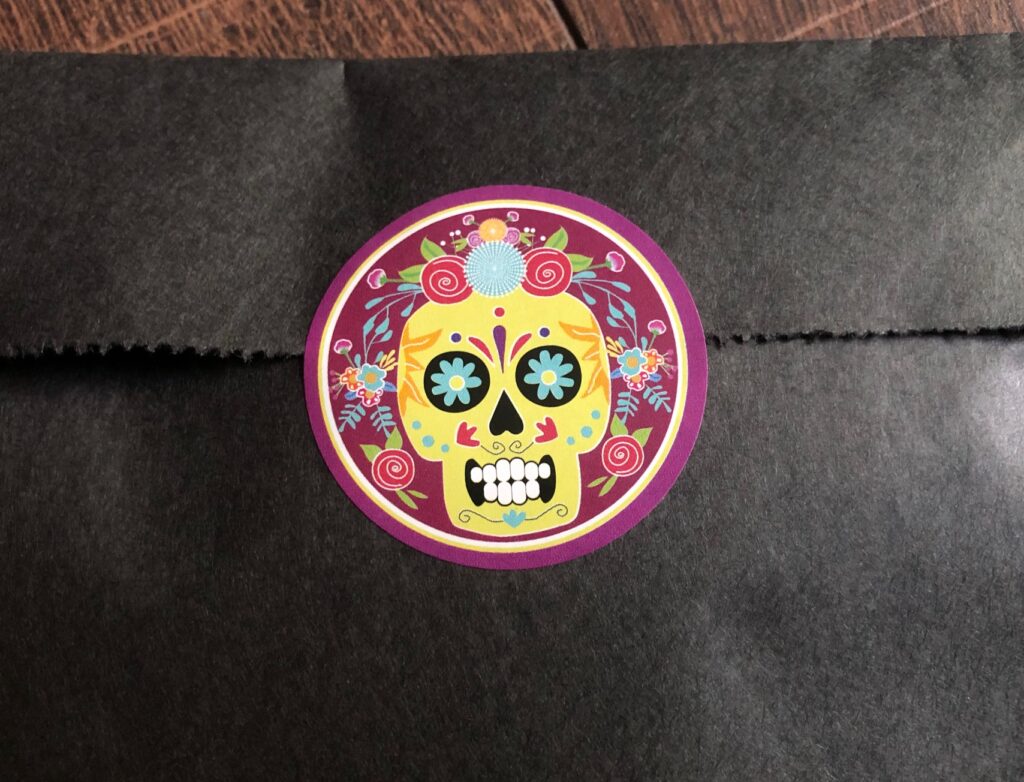 Inside the packet was a bunch of goodies; a bookmark for the July theme, artwork, stickers, and a cold new coffee! I absolutely LOVE the bookmark and the stickers! I'm not a coffee fan, but my husband is so I'll be giving that to him to try.
Check out the items that were included below: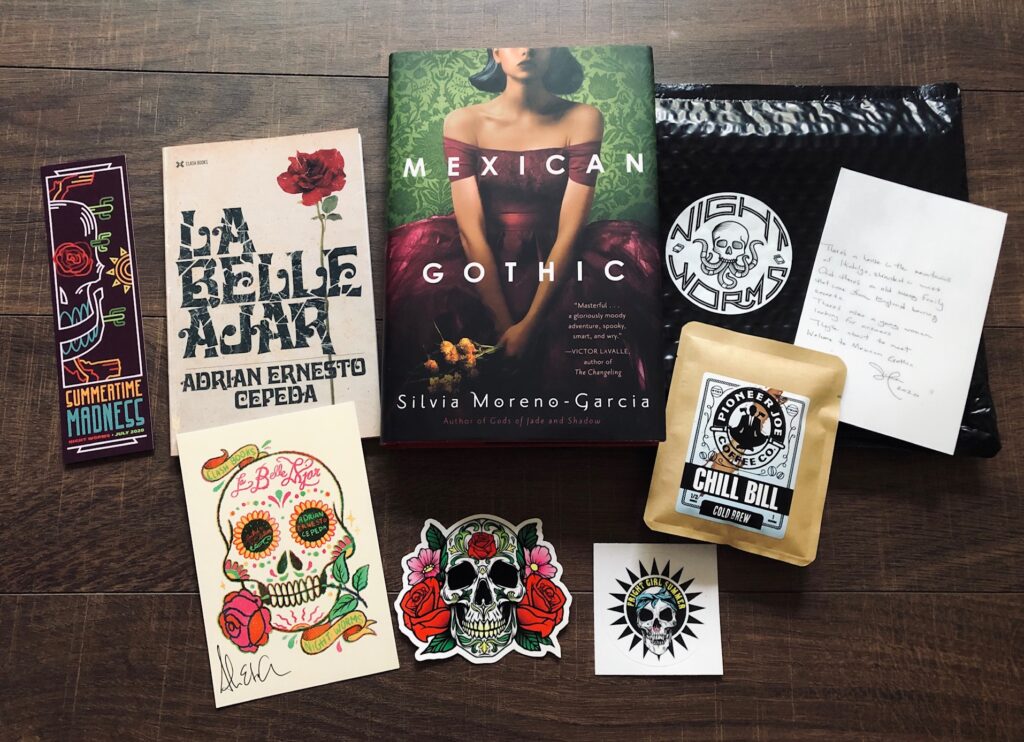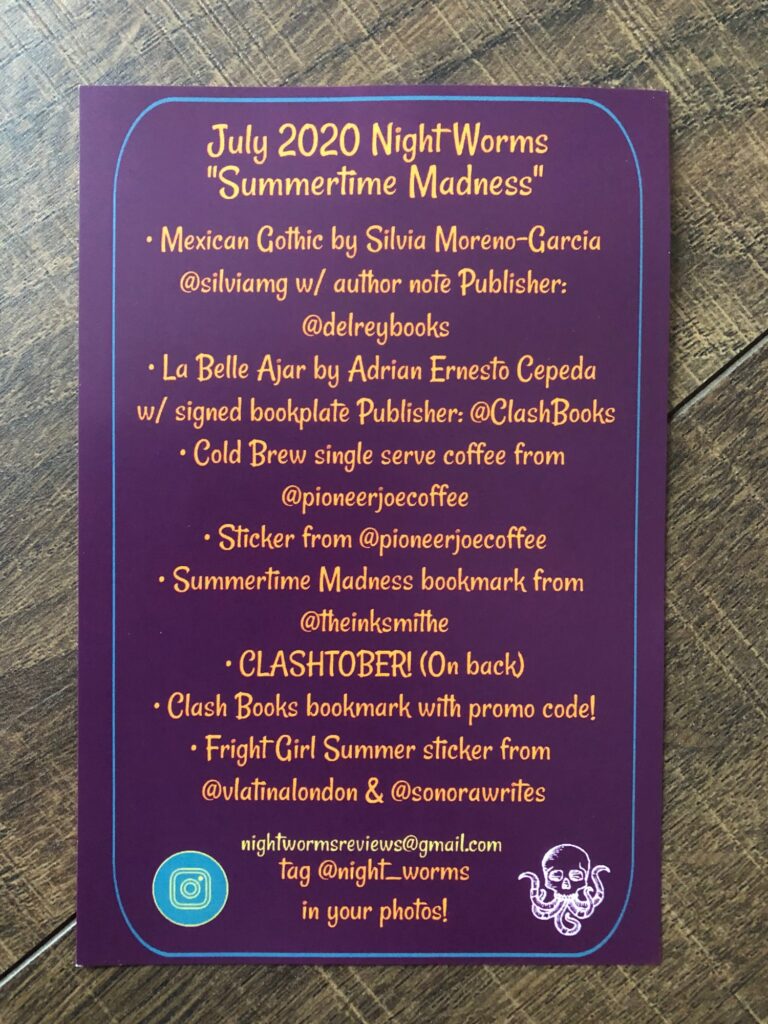 I was so thrilled with this package and I can't wait to order another soon!
Thanks for reading!
Have you purchased a Night Worms package or any other bookish subscription package? If so, I'd love to hear about your experience! If you'd like to learn more about the packages or to subscribe, click here to visit the Night Worms website!