From January 6th through the 10th, I was in Pheonix, AZ for our work convention. We left on the 6th at 3:30 am, so that was a LONG day. To make things more interesting… I realized far too late that I had left my glasses at home, so the trip was a bit of a blur (ha!).
While on the 6 hour flight out, I got a bunch done! I wrote a review for a book I had finished the day before, read and reviewed another book, then started reading another book. It was really nice to sit and just be able to read. But boy was I sore from sitting that long!
When we landed, I was so pumped to see the plants and trees!
The conference overall was awesome! This was definitely my favorite one so far from the total of four that I have been with Carpet One for. I really appreciated that we were in a downtown area so we could go out when we had a bit of time. Of course, I wish we had more time to explore… Next time!
During the event, I got to spend so much time with my members. I was thrilled to have recognized quite a few of them in passing, even while missing my glasses! I also got to see two of my members on stage doing a panel presentation about a new program that we are working on. They did an amazing job!
I also met a bunch of new members as they chatted to me about signing up for the OSD program! I'm SO excited to get back to the office and begin prepping for the kick-off calls!
My main highlight from the trip was just the quality time that I got to spend with my coworkers. Though we didn't do a great job taking photos. That's also something we need to work on for the next one! 🙂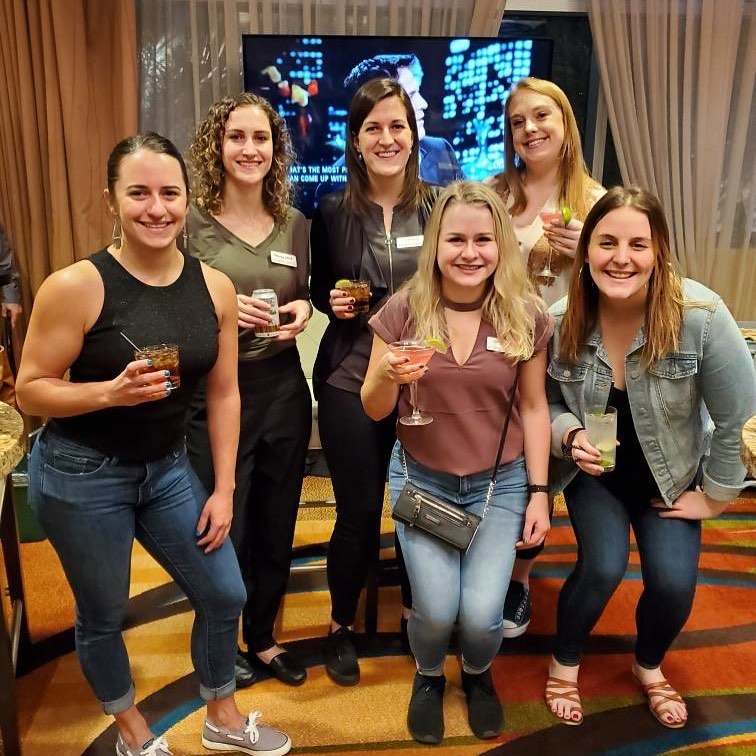 Another highlight of the trip was visiting a delicious doughnut shop; BoSa Donuts Downtown!
On the way back, I took my first red-eye flight. It wasn't nearly as bad as I was expecting after hearing people talk about it. I didn't get to sleep at all, but I did catch a few hours after getting home that morning.
Back in the office… I had quite the situation. The colognes and perfumes had been VERY strong. One day, it was just too much. I had an allergic reaction (couldn't breathe, wheezing, dizzy, hives all over) and had to go home. It's still a bit of an issue, but I have hopes that management will address it properly. To poke a bit of fun, my co-worker Kate and I joked about making a meme. Kate made this masterpiece:
This month I also had the wonderful opportunity of attending a book event with Erin Morgenstern! Check out the full post here.
Also this month, we posted a graphic of this tip for my second job. It's a quote that I NEED to keep in mind:
"Don't ignore the idea of taking breaks. Your brain needs a rest, your body needs a rest, and that is what is going to recharge you to go throughout the day. Don't just grind it out, give yourself those breaks."

Carole Mahoney
Let's dive in to the rest of my recap!
My Reading Breakdown for January:
5 Stars – 3
4 Stars – 3
3 Stars – 1
2 Stars – 0
1 Star – 0
DNF – 0
Monthly Musings
Watching:
Dragon Ball Super (TV Series) – 5 Stars
Alex and I FINALLY made it through all of Dragon Ball Z and started Dragon Ball Super! We're loving it so far!
The Office (TV Series) – 5 Stars
Alex and I are also still slowly making our way through The Office. 🙂
Red Dawn (1984 Film) – 3 Stars
I had never seen the original version of this film but I LOVED the 2012 film. When Alex popped this one on one day, I sat right next to him to watch as well. This movie was intense! There was a lot going on. We didn't totally love it, but I didn't hate it either. I enjoyed it and I'm glad I watched it, but I definitely prefer the 2012 version.
Playing:
TRIVIA! I went twice this month and had an awesome time!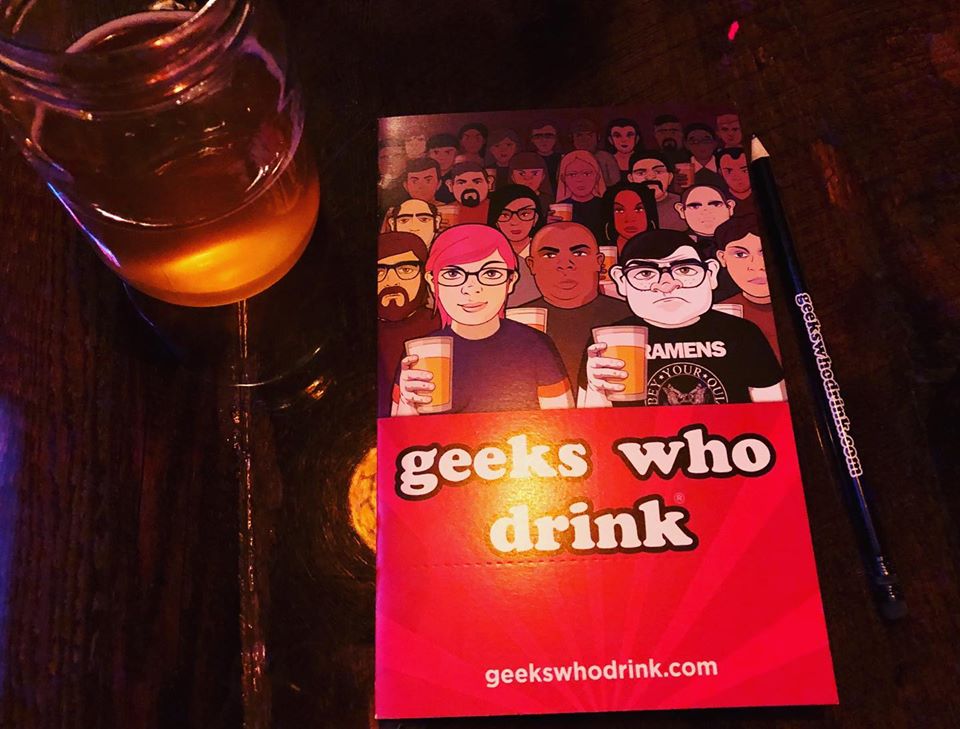 Drinking:
SO. MUCH. CAFFEINE. This was an exhausting month.
While in Pheonix, two of my coworkers and I headed to a local brewery called State 48 Brewery. Of course, as we were crossing the street, our boss came striding out! He's a huge craft beer fan, so we should have known we'd see him there!
Morgan and I shared a flight. I tried the Sour Cherry and loved it! The blueberry ale wasn't one of my favorites though.
At both trivia events I attended, I had delicious sour beers from Lithermans Brewery.
This one was the Throne of Gold:
This was the Strawberry Kiwi Gose:
Listening to:
Atlanta Monster (True Crime Podcast)
Oh my goodness…this podcast was put together so well. I had heard about this case only because I watched Mindhunter on Netflix. It was so interesting, but incredibly heartbreaking to learn more detail about the case. I highly recommend giving this one a listen!
The Girls (Bookish Podcast)
I listened to the 6 episodes that were available from this podcast. This went along with sections of the book Sadie by Courtney Summers.
Make Me Read Your Book (Bookish Podcast)
OH MY GOSH. If you haven't checked this out yet, and you're a fan or horror books… you need to check this out immediately! I actually did a little feature post. Check that out here!
Breaking Benjamin & Korn (Live Concert)
This month, Alex went with me to the Korn and Breaking Benjamin show! He's such a trooper. He doesn't care much for heavier music, but he went with me anyway. He ended up having a good time, and I was PUMPED! Breaking Benjamin is my favorite band. Even though I have seen them 6 or 7 times already, this was just as exciting. Korn also ruled. I hadn't seen them before, but lemme tell ya. I'll be at their show if they ever come back to the are! They were INCREDIBLE.
Check out my personal Instagram for more photos & videos!
In the bookish community:
Monthly bookish related haul:
Purchases:
Gifted for review:
Gifted:
My favorite bookish photos this month:
In case you missed it:
Looking forward to:
I CANNOT wait to binge watch all of Locke and Key when it comes out on February 7th! I love this graphic novel series so much, and I've been counting down the days until the adaptation finally launched!
Thanks for reading!
What are you looking forward to in February?