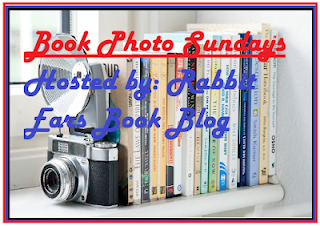 On this edition of Book Photo Sundays, I'm sharing my TBR for January 2020.
Book Photo Sundays is hosted by Ronyell of Rabbit Ears Book Blog. The purpose is simply to give readers the chance to showcase photos of your books, bookshelves, and other bookish things and share with a like-minded crowd. The hashtag for the overall event is #bookphotosundays.
Let's dive in!
My January TBR
These are the four physical books that I am hoping to read this month.
I've already begun reading Stone Cold Heart for #LadiesFirst20 to kick off the year! The next two to the right, The Other People and Snowball, are honest reviews with strict due dates, so those will take priority. Sadie is one that I'm hoping to get to as well, but I have a few ebooks that I need to read first.
The ebooks I am hoping to read are:
The Horror Collection: Gold Edition by Kevin J. Kennedy
The World Of Horror by Eric J. Guignard
Killer Soul Mate by Anne Rothman-Hicks and Ken Kicks
Tomorrow morning, I'm off on a work trip. While I won't be able to read while I'm out west, I do have two long flights ahead of me that I will read during!
Thanks for reading!
What books are on your list to read this month?