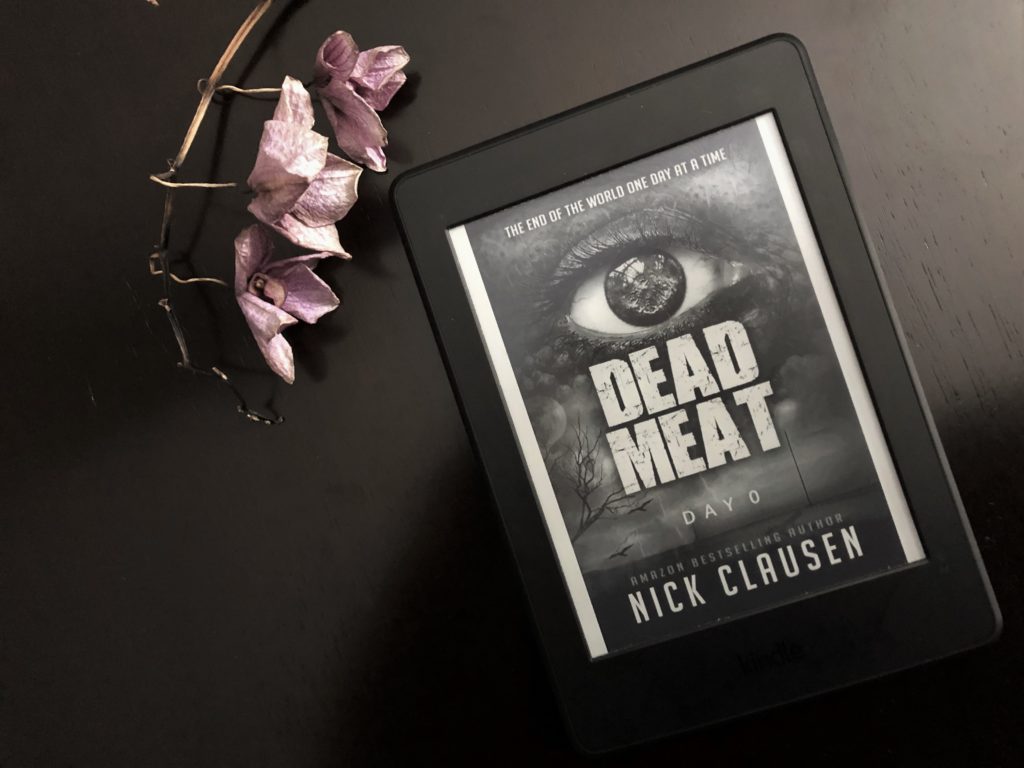 Dead Meat Day 0 is a heartbreaking tale of love and the determination to do whatever can be done to save a loved one.
I was SO excited when the email came out about this one. I dove in immediately!
Full disclosure: I received a copy of this book from the author in exchange for an honest review. This did not affect my rating in any way.
My Thoughts on Dead Meat: Day 0 by Nick Clausen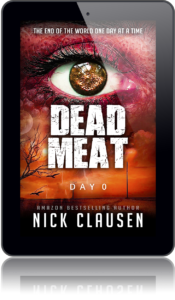 The events of this novella took place on Friday, July 25th.
When we dive into the story, we meet Dennis, a nineteen year old with developmental delays that were caused by a fever he had as a child. Dennis is racing down the road on his bike to deliver eggs to their neighbor, Esther.
When he arrives, Esther doesn't come to the door. Dennis thinks she may be in her garden, so he heads to check there. On the way, he hears crying and sees Esther sitting next to a bed. When he softly calls to her, she hardly registers that it's him. Dennis decides to enter the home.
Once inside, Esther comes around and tells Dennis that her granddaughter has died from a sickness. Not knowing what to do, Dennis calls his mother. Next, we find out that the mother and Esther were in a coven, and there's one more thing that they can try…
Of course, this doesn't exactly go as they had hoped.
This was SO much fun to read! Day One gave the readers a quick glimpse into what may have happened, and let's them try to think up what had happened. In Day Zero, I was so excited to learn what actually happened in the old woman's house.
My Favorite Passages from Dead Meat: Day 0
Of course, he trusts Mom when she says it will work – but still it seems to Dennis some things are better the way they are, even if they make you sad.
It all sounds like something out of a nightmare, or maybe one of those bloody horror movies on Netflix Dennis can never bring himself to watch. Things like this simply don't happen in real life.
My Final Thoughts on Dead Meat: Day 0
This novella was wonderful! It started off a bit sad, but the horror quickly began and then just got more and more spooky! I highly recommend checking this one out!
This is a novella that can definitely be read either before you dive into the series, or anytime after Day One.
To obtain a copy of this book, you can sign up for Nick Clausen's readers club on his website. Click here!
Related Reading:
Thanks for reading!
And thank you again to Nick Clausen for sending me a copy!