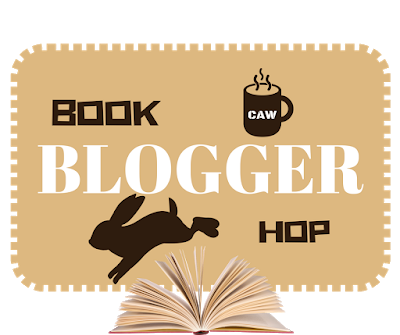 Book Blogger Hop is a weekly meme hosted by Ramblings of a Coffee Addicted Writer, where you answer a question and join a "hop". The purpose is to help bloggers discover and get to know one another.
For this week's Book Blogger Hop, Elizabeth @ Silver's Reviews asks:
Do you talk to strangers about books especially when you see someone reading a book?

I love talking to people in bookstores about books! Though I usually wait for them to speak to me first. I'm pretty shy, so talking to strangers is really difficult for me as I always feel like I'm disrupting them.
I would love to talk to someone that I see reading a book that I read and loved! However, I wouldn't dare interrupt their reading! At the risk of sounding like a total creep, I'd probably watch their facial expressions to see if I could gauge where they are in the book. If they were to react and stop reading for a moment, I'd be much more likely to politely ask how they're feeling about the book.
Of course, on the internet, I'm happy to talk to strangers about books! 😉
Thanks for reading!
Would you talk to a stranger about books?