Phew, what a month December was! This month, I wrapped up my old job on December 9th and started my new one on December 12th. I attended an amazing concert that jumped right up to my favorite shows of all time! I also had the chance to visit 5 bookstores in Boston, read 10 books, and acquired 16 new books and graphic novels!
The first week of my new role was spent in Boston getting to know the team and celebrating at their annual holiday party. I had a blast the entire week and I was extra excited that there was actually down time. I'm so used to traveling for work, but working long days, not having time for anything else. This time I got to wander around Boston and visit various bookstores!
While I've only spent a few weeks with my new team, I can already easily say that the team is incredible. They are all so kind and made me feel welcomed immediately.
As for the holiday party, my god, the party was absolutely WILD! I'm so happy that my husband, Alex, was able to come down for the event.
Alex and I also went to see A Day To Remember on their acoustic tour with friends. This was the BEST show I have been to. It was seriously so amazing. The vocals were incredible, the band was great, and the crowd was the BEST crowd I've ever been around. Click here to check out the recap the band posted on Facebook.
My friend and I were also accidentally slightly twinning!
While in Boston, Alex and I got to go to an awesome bakery, Tatte Bakery & Cafe on Charkes Street in Boston. I already cannot wait to go back! That chocolate croissant was amazing.
Before we knew it, it was the holidays! We spent Christmas with Alex's side of the family, and New Years with our friends, the Gaws! It was so wonderful to see everyone.
Check out this amazing wreath my sister-in-law, Aja, made for me!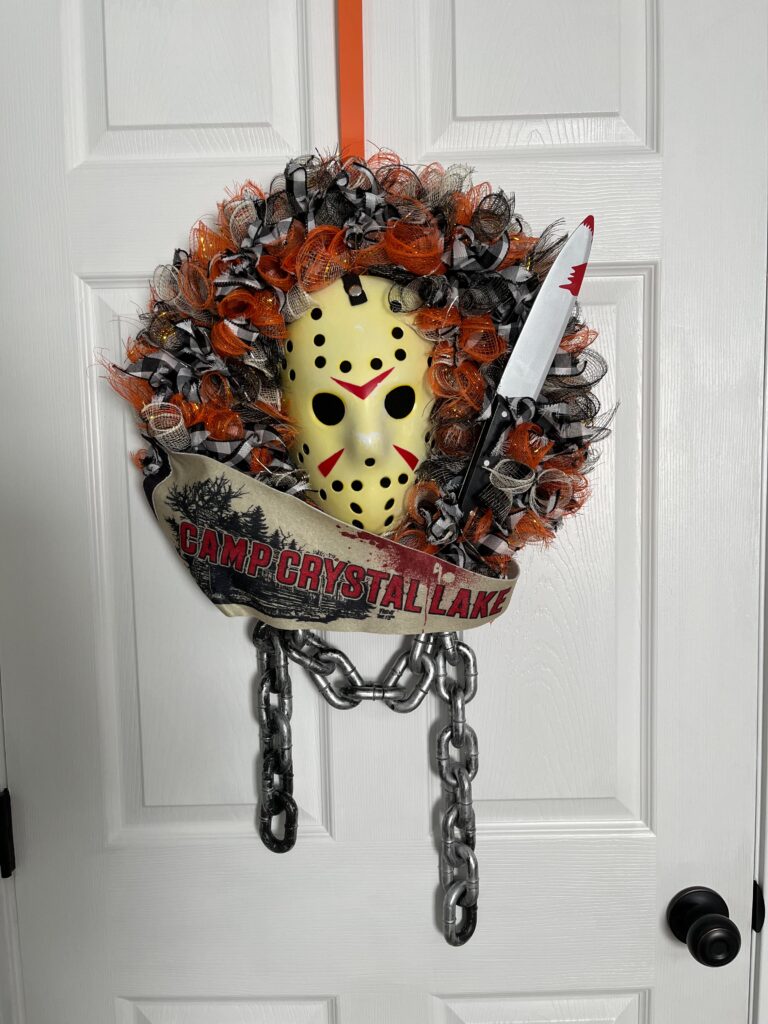 Let's dive in!
December 2022 Monthly Musings
Reading:
Watching:
The Laughter & Secrets of Love Actually: 20 Years Later | 2022 Documentary | AMC+ –
I LOVED THIS SO MUCH. One of my all time favorite movies. This was such a treat!
Office Space | 1999 Comedy | Hulu –
The start of this one stressed me out so badly, but then I was in love with it! The humor here was brilliant.
Troll | 2022 Drama | Netflix –
This was a good one! Easy to watch with a great storyline about coming together to do what's right.
The Walking Dead: Origins | 2021 Series – Season 1 | AMC+ –
I LOVED this. What a fun way to recap each characters story. There was so much I had forgotten about! This first season featured Daryl, Maggie, Negan, and Carol. I can't wait to see more of these!
The Noel Diary | 2022 Christmas Romance | Netflix –
Loved this one! What a fun storyline with lots of heart!
El Camino Christmas | 2017 Christmas Action | Netflix –
What a cast this one has! This was a fun one with a few twists and turns. While slightly predictable, it was still a good watch!
Black Adam | 2022 Superhero Film | HBO Max-
This was fun! I loved the humor here. The overall storyline was engaging. I'm so bummed we're not getting a second one!
I Believe in Santa | 2022 Christmas Romance | Netflix –
This was cute! The storyline was predictable, but fun! I absolutely loved the main characters love of the holiday. It certainly blended well with the other main characters hatred of the holiday. The sled bit of the film was a blast! Violet McGraw was great. I can't wait to see what she does in her future!
Christmas with You | 2022 Christmas Romance | Netflix –
This was so cute! I loved the focus on slowing things down and coming back to the purpose of the holiday.
Pottersville | 2017 Christmas Romance | Netflix –
This was so much fun!! My husband and I both laughed so much during our watch of this one. A bizarre, but fun ride with over the top characters set in a small town! This was just so perfect:
Brock Masterson: You think it's stupid, don't
you?
Bart: I don't think you're stupid, I just think sometimes when it comes to thinking, you have bad luck.
Christmas Crossfire | 2020 Christmas Romance | Netflix –
This was such a strange film… what did we just watch?!
Christmas Wedding Planner | 2017 Christmas Romance | Netflix –
An all around ridiculous movie. So many plot holes. Yikes. Make sure to watch this prepared to make fun. My husband who only half watched made it bearable with the jokes he kept cracking. 😓
Christmas with the Campbells | 2022 Christmas Romance | AMC+ –
This was wonderful! A typical holiday romance arc; a breakup, a cozy small town, learning to get over the past, and then love winning in the end! This was so much fun! I loved so many of the characters, but many of them were also hilariously over the top! Some of the jokes here were also extremely over the top in the raunch arena. When we learned that Vince Vaughn was one of the writers, it all made sense. 🙂
Saving Christmas Spirit | 2022 Christmas Romance | AMC+ –
Another cute holiday romance with a typical hallmark holiday storyline. I loved how this pre-christmas breakup didn't deter this woman from continuing to look for answers. The whole cast was awesome and this was a wicked cute storyline overall! I loved this couple so much. I would love a followup film here to see what happened next!
Listening to:
This month, we listed to a lot of A Day To Remember of course! I also got hooked on Motionless in White, specifically these two songs:
Masterpiece –
Sign Of Life –
In the bookish community:
I had one item that I got to share on the FanFiAddict site this month – Book Review: Down Home by Steve L. Clark
Monthly bookish related haul:
Oh boy, this month brought so many wonderful books! Between the Little Ghosts subscription, Christmas gifts, and the goodies I snagged for myself while in Boston, and books sent for Dead Headspace recordings, it made for quite the haul!
I acquired the following books:
Ghostland by Duncan Ralston
Man, Fuck This House by Brian Asman
Shutter Island by Dennis Lehane
Legends & Lattes by Travis Baldree
The Hollow Places by T. Kingfisher
You've Got Red On You by Claire Collins
Crypto Club by Sara Andersen
Femina by Caitlin Marceau
Dark Murmurs Anthology
Small Mercies by Dennis Lehane
Through The Woods by Emily Carroll
The Drift by C.J. Tudor
Such Sharp Teeth by Rachel Harrison
The Walking Dead Vol 14 & 15
Ice Nine Kills – The Silver Scream – Inked in Blood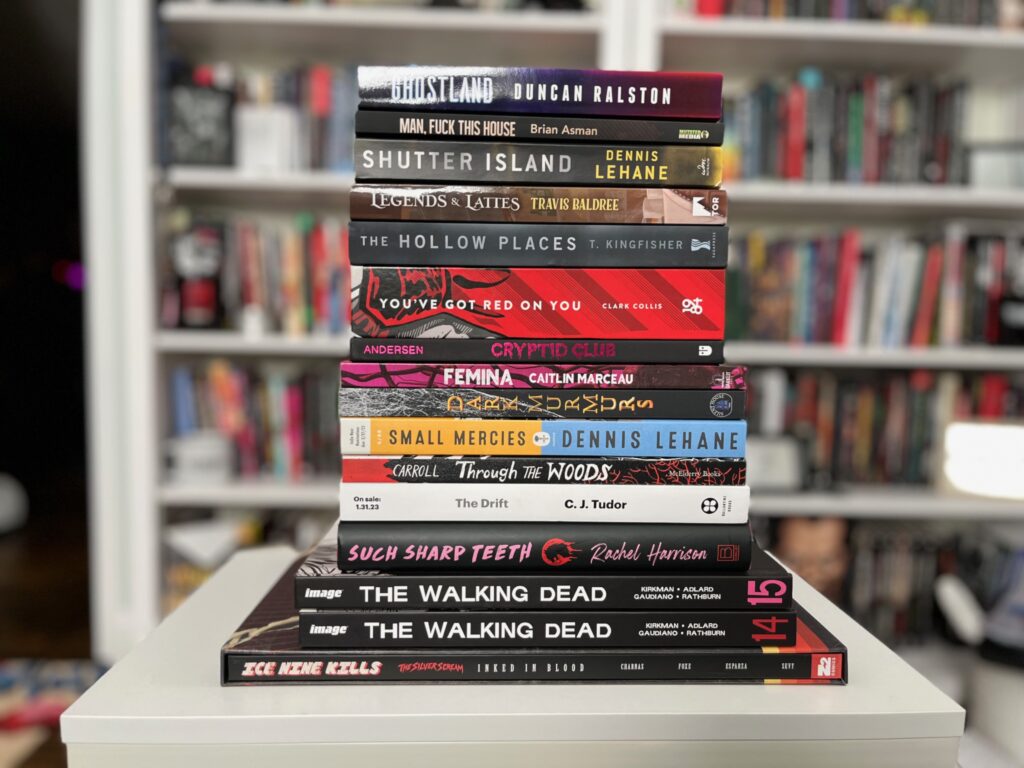 My favorite book photo this month: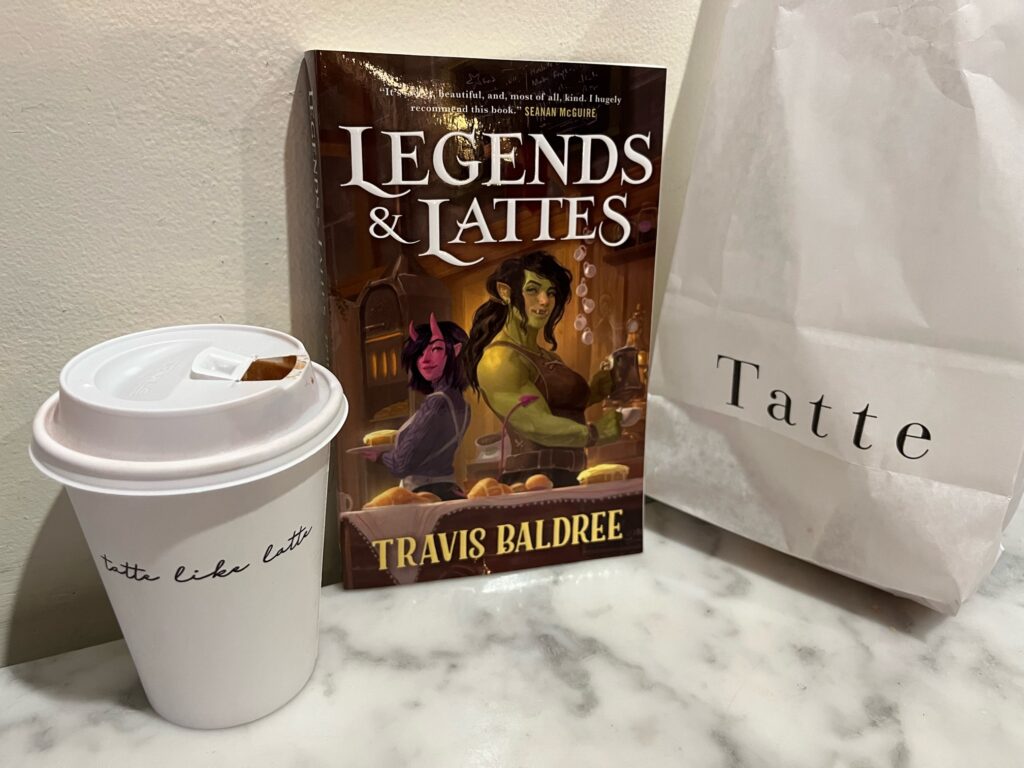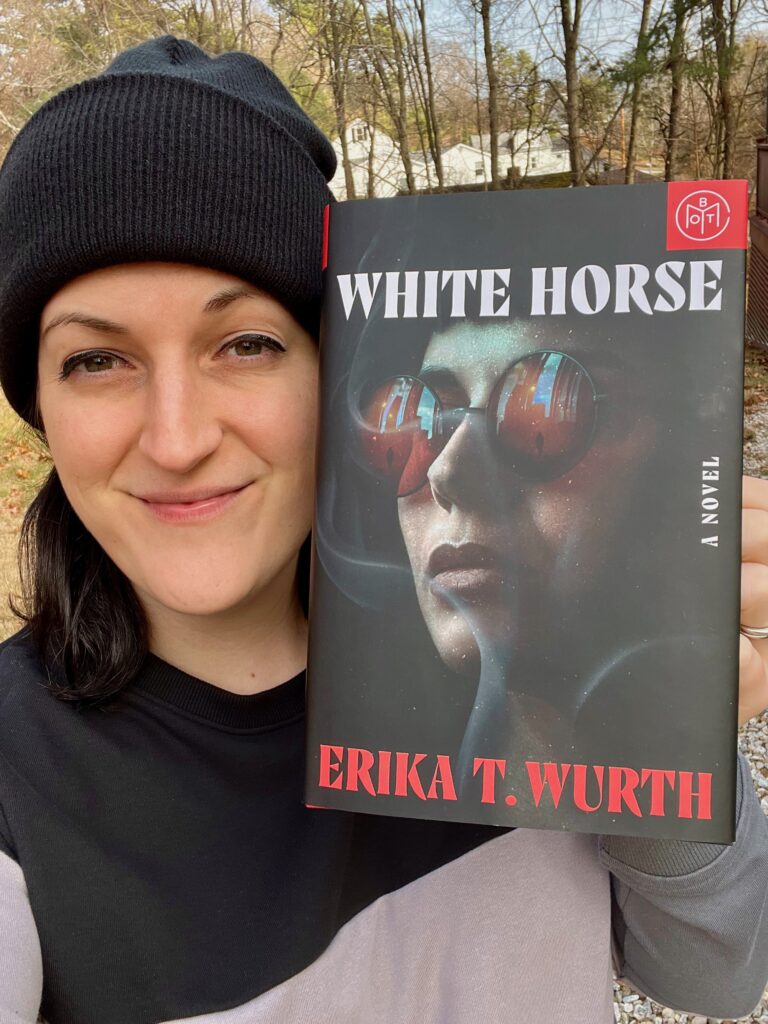 In case you missed it:
Looking forward to:
In January, I'm looking forward to continuing to slow down. My top priority is my health and I believe I have a decent game plan here that I'm going to be focusing in on. I can't spent another year like I did in 2022; one surgery, 6 failed IUI cycles, and 90 doctors appointments… it was way too much.
I'm also looking forward to getting through the onboarding with my new job. I'm absolutely loving everything so far. I can't wait to hit my stride!
I'm also looking forward to a book event at Gibson's Bookstore this month!
Thanks for reading!
What are you up to in January?