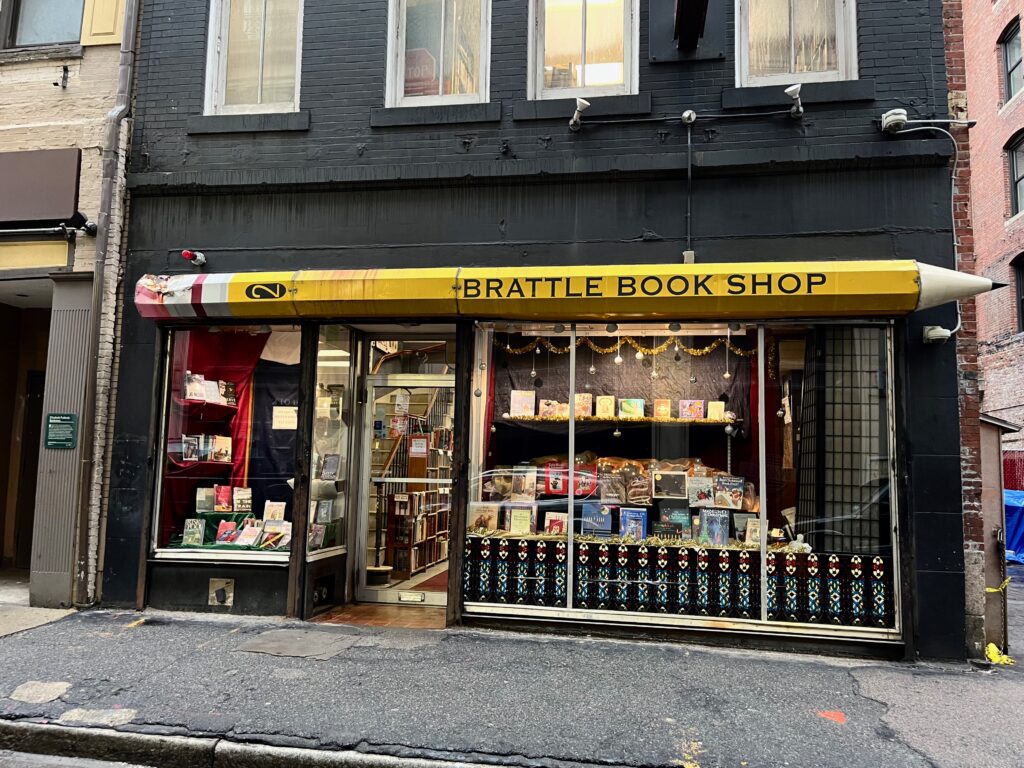 When my new boss told me that Brattle Book Shop in Boston, Massachusetts is a community staple, I had to go visit! This is such a neat shop with some stunning murals.
Let's dive in!
Visiting Brattle Book Shop
The shop signage is lovely! I really like the feather pen in the inkwell and the maroon book with the gold lettering noting that the shop is one of America's oldest antiquarian bookshops! The large pencil below that sign is also very eye catching.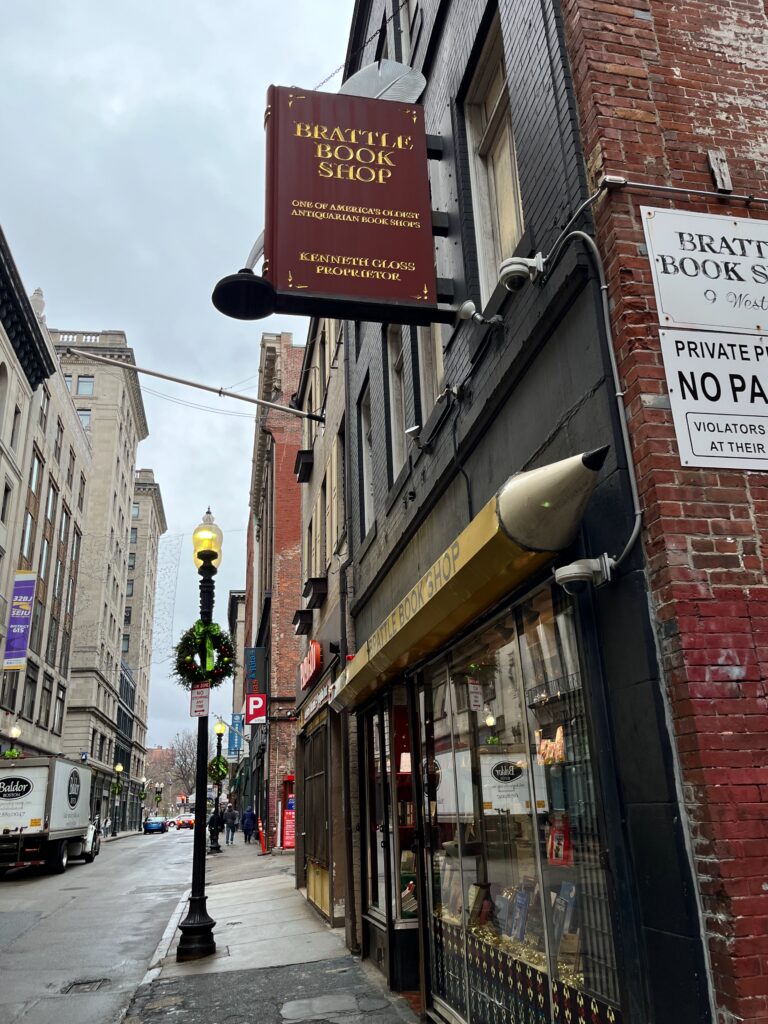 To the right of the shop, there's a little alley way with wonderful murals! There was one of book spines:
And this one of book-shelving complete with little things like a Dunkin Donuts cup!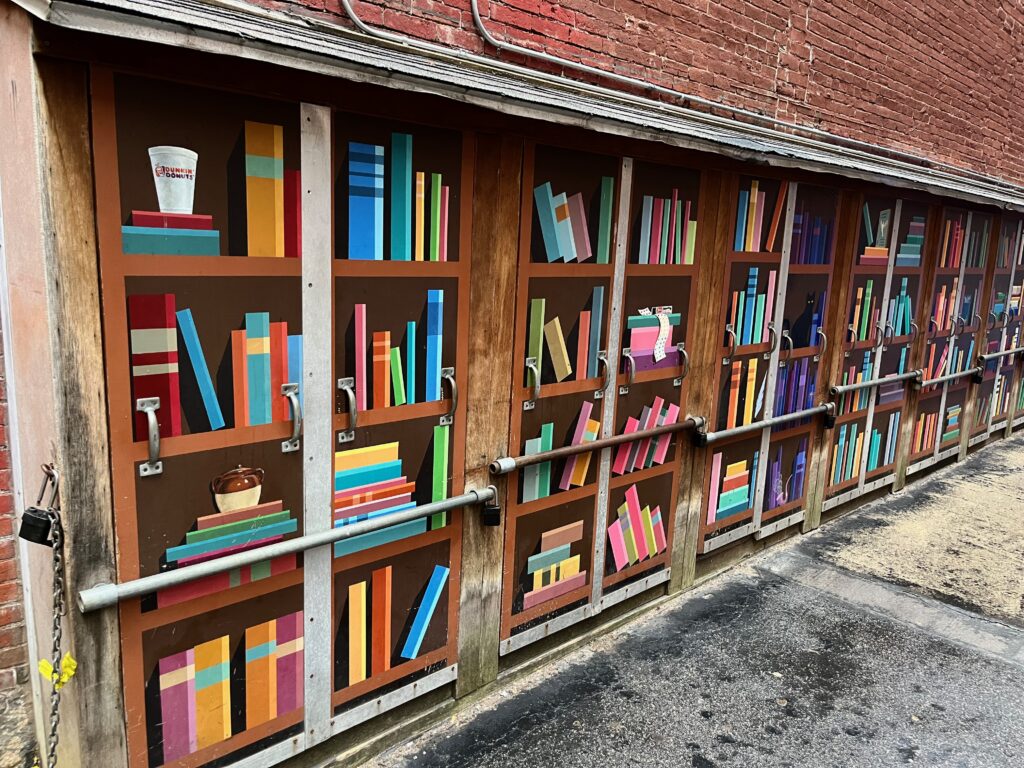 Checking out the front window display before we went in, I loved seeing the holiday display with a nice variety!
I managed to snag Alex and my reflections in the window as well. For some reason, this keeps making me laugh every time I look at it! Alex was quite a trooper wandering the city with me just to go to bookshops when he's not a reader himself. (Thanks Al!)
Inside the shop, there were many more holiday books available to look through during the season:
There were books ALL over the place inside this shop! I was really excited to see the sections that noted that they had signed books!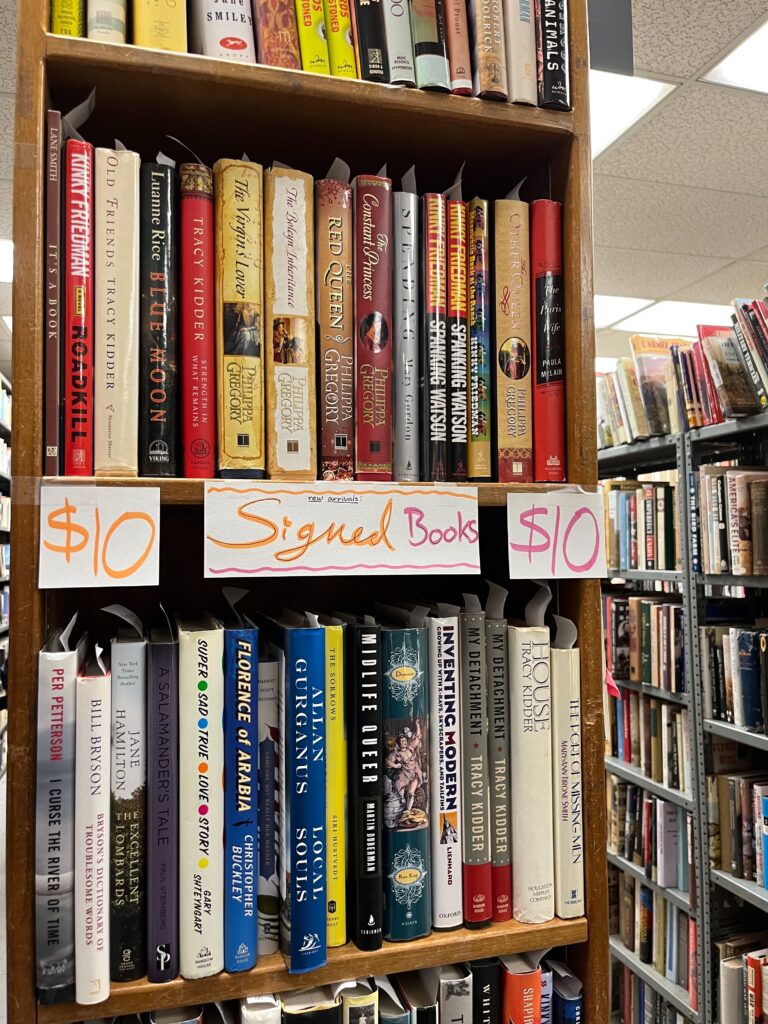 On the second level, there were some fun posters featuring various books they had in shop in the past.
I loved this framed print. How cozy does that fire in the background look?
And just like the first floor, the space was packed with books!
There was a third floor as well that the signage stated held the rare books. We were a bit wet from walking around in the weather, so we didn't venture up there to risk water contamination.
One of the many things that this bookstore does, is to help decorate with books! For example, if a movie set needed help designing a bookshelf, they could help! How neat is that!?
To learn more about this shop, feel free to click the links below:
Thanks for reading!
If you've been to this shop, I would love to hear what you thought! I am so in love with their murals! I would love to see a bookshop near me do this, and to throw in some horror books.
---
Related Reading: