This month was absolutely wild. On the book front, I read nine awesome books, attended a virtual movie screening for an author's birthday, and hosted an interview with an amazing author!
The personal highlights? I went to see one of my favorite bands live, I traveled to Maine to see family, and I got a new job!
Let's dive in!
November 2022 Monthly Musings
Reading:
Watching:
Halloween Ends | 2022 Horror Film | Peacock Streaming –
A solid ending to this series! A few hiccups along the way with the side stories that took up most of the runtime here, but overall, I enjoyed this one a lot! The deaths were brutal, per usual. Jamie Lee Curtis crushes it as always. The one bummer for me was that I can't say I enjoyed the angst that Allyson had going on here. I get the annoyance with the small town living and being looked at differently, but her choices here just didn't seem to line up with her previous storyline and were more distracting than anything. Corey's character was totally unhinged and terrifying.
Vengeance | 2022 Film | Mystery/Thriller | Peacock –
Such a good movie! The writing was clever and the characters were all great! All the humor was wonderful mixed in with the drama! The overall mystery was intense!
The Blob | 1988 Horror Film | Shared Streaming –
My goodness this was a blast! I watched this to celebrate Lor Gislason's birthday. The goopy goodness here is wonderful! I can now see the influence this one had for Lor's book, Inside Out. Many things in the film made me jump! Highly recommend watching this one!
The Walking Dead: The Final Episodes | 2022 Horror Series | AMC+ –
OH MY GOSH. The last episodes were AMAZING! We had cancelled our cable, and I was dying to watch since I missed out on watching these as they aired. Thanks to the deal after Thanksgiving, I snagged two months of AMC+ for $1.99 a month! I'll certainly take that. Watching TWD during a very difficult week when we found out our very last IUI attempt didn't work was so comforting.
Tales from the Walking Dead | 2022 Horror Series | AMC+ –
This was SO much fun! I'm so glad I snagged AMC+ to watch through these. I didn't even know they were a thing!
My Name Is Earl | Comedy Series | Hulu –
We finally did it! We finished this series. I was so excited to rewatch this as Alex experienced it for the first time.
The Guardians of the Galaxy Holiday Special | 2022 Film | Disney+ –
This was cute! I loved that we focused more on Mantis and Drax rather than Star Lord. I love this duo so much! The humor was a blast. Nebula made a few appearances, and she continues to be one of my favorites!
Listening to:
This month, I listened to a TON of I Prevail and Pierce the Veil to gear up for the show! Seeing them live was AMAZING!
In the bookish community:
I was late to listening to episode 92 of The Laydown Podcast, titled "Spooky Books", but during 58:18 – 59:37, Ryan of Gibson's Bookstore starts chatting about meeting Eric LaRocca at the Merrimack Valley Book Fest and gives me a lovely shout out as her horror buddy! What an honor to be in both Eric and Ryan's circles!
Anne Joyce gave my reviews for her two books, Parched and Arid, a shout out on her blog! Click here to check out the post and the rest of Joyce's website.
Merrimack Valley Life published a quick little blurb about the Merrimack Valley Book Fest and featured a photo of myself and V. Castro!
Monthly bookish related haul:
This month, I acquired the following books from local indie bookshops, publishers, authors, and book subscriptions:
StrengthFinder 2.0 from Gallap
The Vessel by Adam L.G. Nevill
Breakable Things by Cassandra Khaw
Desert Creatures by Kay Chronister
The Saga of Dead-Eye Book Two: Werewolves, Swamp Critters & Hellacious Haints by Ronald Kelly
American Cannibal edited by Rebecca Rowland
A Sliver of Darkness by C.J. Tudor
Rain by Joe Hill and David M. Booher
Dying is Easy by Joe Hill and M. Simmonds
Not pictured in the book-stack is my BOTM copy of White Horse by Erika T. Wurth that I also got this month: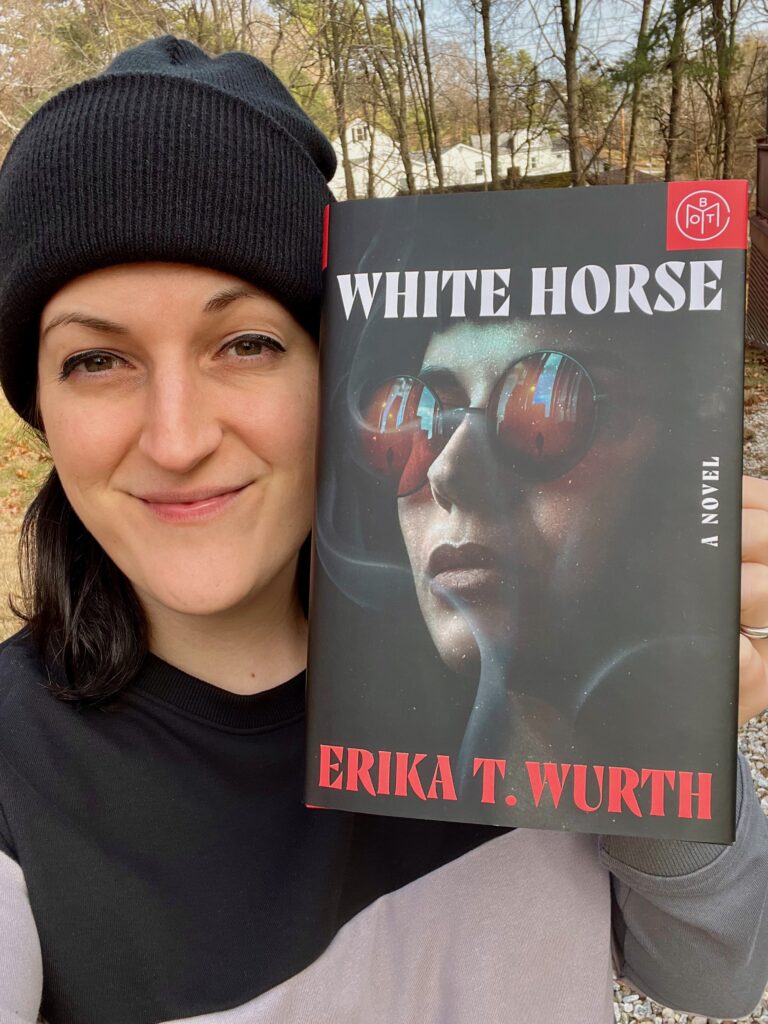 My favorite book photo this month: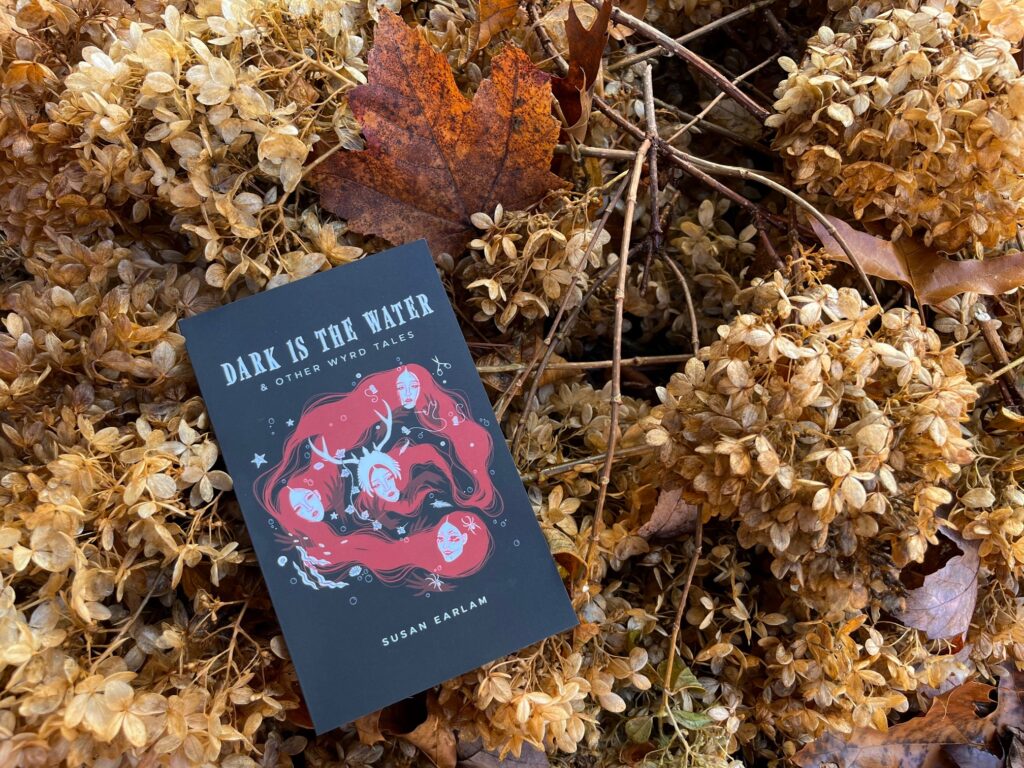 In case you missed it:
Looking forward to:
December is going to be a blast! I'm finishing things up with my current job, and I'm trying to do everything I can to make sure the transition goes smoothly. I end my current job on a Friday and then start my new job the following Monday! That first week, I'll be in Boston to meet the team and attend the holiday party, and I cannot wait! I'm so excited to start this new adventure!
This month I'm also headed to see A Day To Remember on their acoustic tour! This will be my first time seeing them. I'm going with my husband, and one of my coworkers and her husband.
Then of course there are the holidays! This year, we have so much to celebrate!
Thanks for reading!