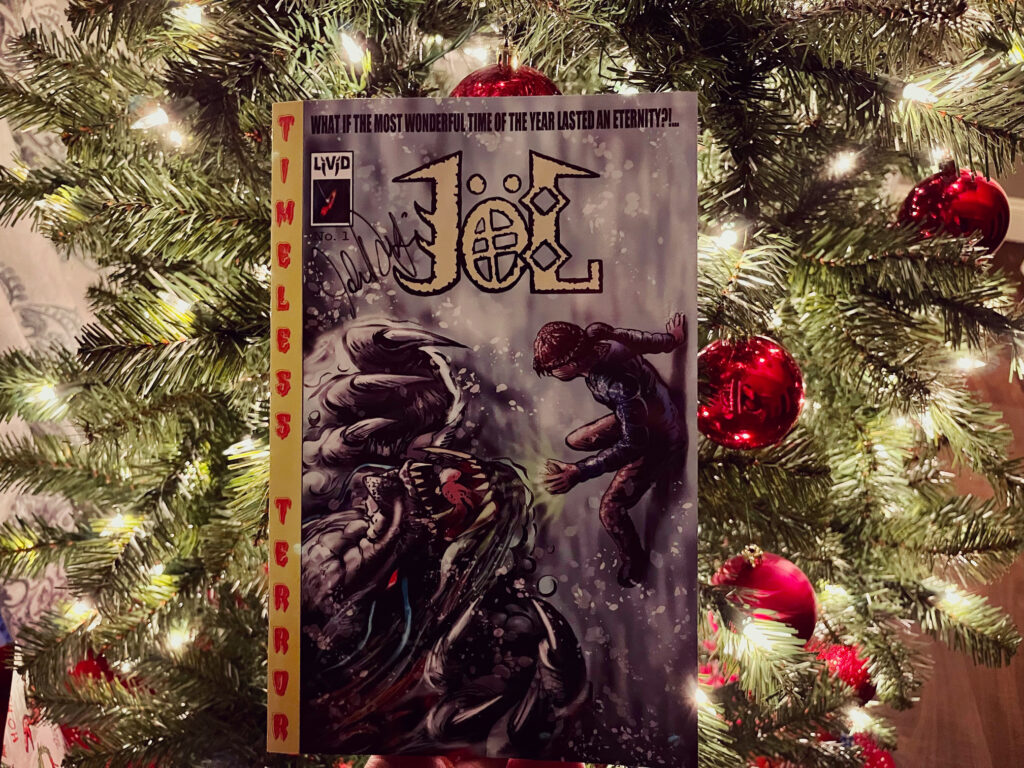 Jöl – Issue 1 created by John Durgin and Joel Vanpatten is a chilling start to a nightmarish series about Christmas wishes, monsters, and a never ending holiday.
Let's dive in!
My Thoughts on Jöl – Issue 1 created by John Durgin and Joel Vanpatten
Franklin High School Student, Will, just wants to celebrate Christmas like all the other kids, but with a rocky home life, he knows he's in for disappointment.
Little does he know, a trinket he got at the antique store is about to really shake things up!
My goodness this is such a fun start to a series! I already want to know more! What is this place Will has found himself in? What are those beasts? Who is their master? Who is that old man? Can Will get back home? Will he even want to go back home?
I cannot wait to see where the story goes next! And the art! I love it. The artist does an amazing job going from the bright and cheery to dark and terrifying.
This spread specifically really makes the situation jump right off the page! How chilling and terrifying is this?! And look at those panel edges!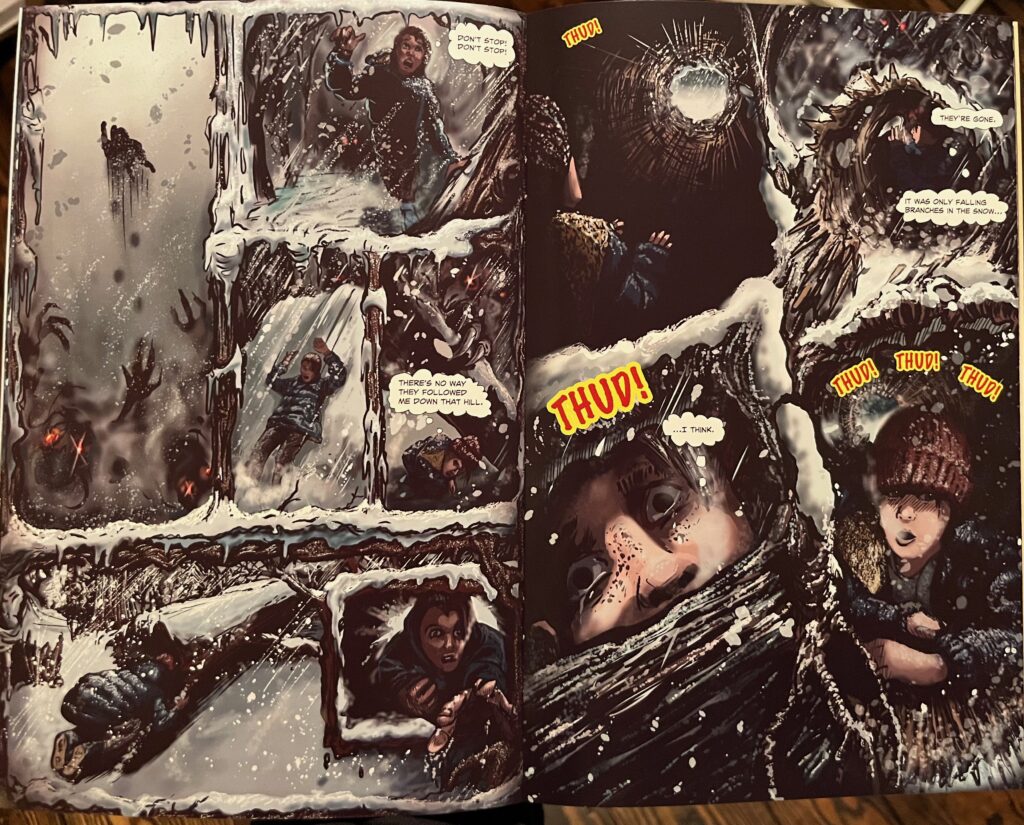 ---
Thanks for reading!
Go pick up your copy today from Livid Comics and stay tuned for future issues!
And shout out to John Durgin for hand selling me a copy while at the Merrimack Valley Book Festival this year!