I have a new favorite Little Free Library!
This LFL on Donald Street in Hooksett, New Hampshire was a bit difficult for me to get to, and it's not super close to where I live, but it was so well worth the visit.
I even saw TWO horror books at this one. This is the first time I've seen anything from the horror genre since I started visiting little free libraries and I was so pumped!
Let's dive in!
Little Free Library Visit – Donald Street, Hooksett, New Hampshire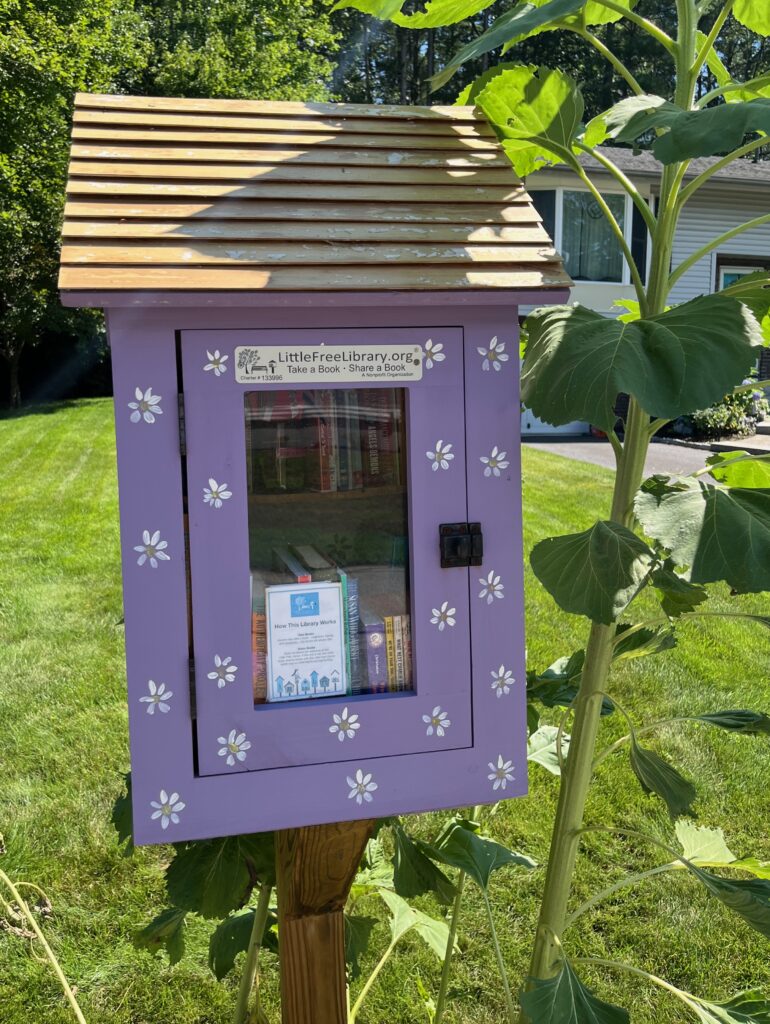 So first of all, I have to comment on their beautiful gardens! They had little sections of their yard filled with blooming flowers. Next to their LFL, as you can see in the photos, were my favorites; SUNFLOWERS.
The LFL was lovely through and through. I loved the fun purple paint color with the little daisies painted on the outside. The latch was easy to use to open and close, and there was great signage put up.
On the inside, I was very excited to see the flower theme continued! This time with purple flowers.
The shelf was perfectly spaced to give this LFL more room for books! I was also happy to see that this one had a section for bookmarks and even had a few DVD's!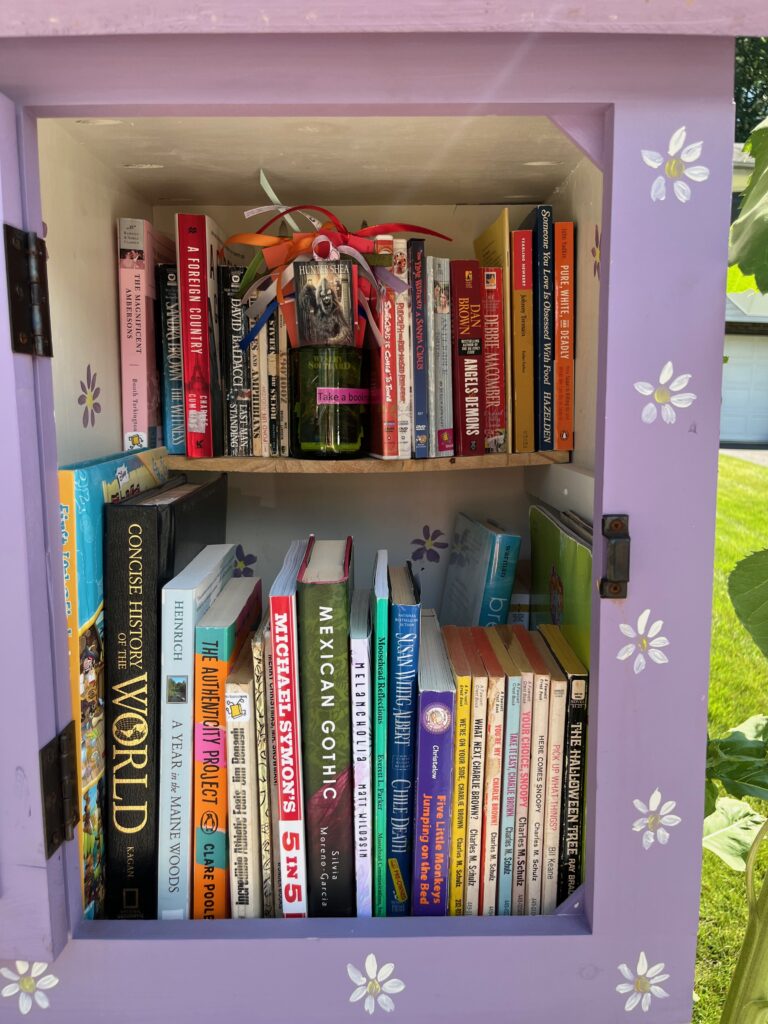 At this stop, I left my Hunter Shea bookmark, which you can see peeking out in the bookmarks with the spooky bigfoot.
I also left behind my extra copy of Melancholia by Matt Wildasin, which I thought was perfect considering the cover of the book, and the painted theme of this LFL.
And then THERE THEY ARE; a copy of Mexican Gothic by Silvia Moreno-Garcia and The Halloween Tree by Ray Bradbury.
I am just kicking myself for not snagging The Halloween Tree. That just proves that I need to slow down and really look over the books instead of being so focused on my drop off. I will say though, when I saw Mexican Gothic, I actually gasped and had a huge smile plastered on my face.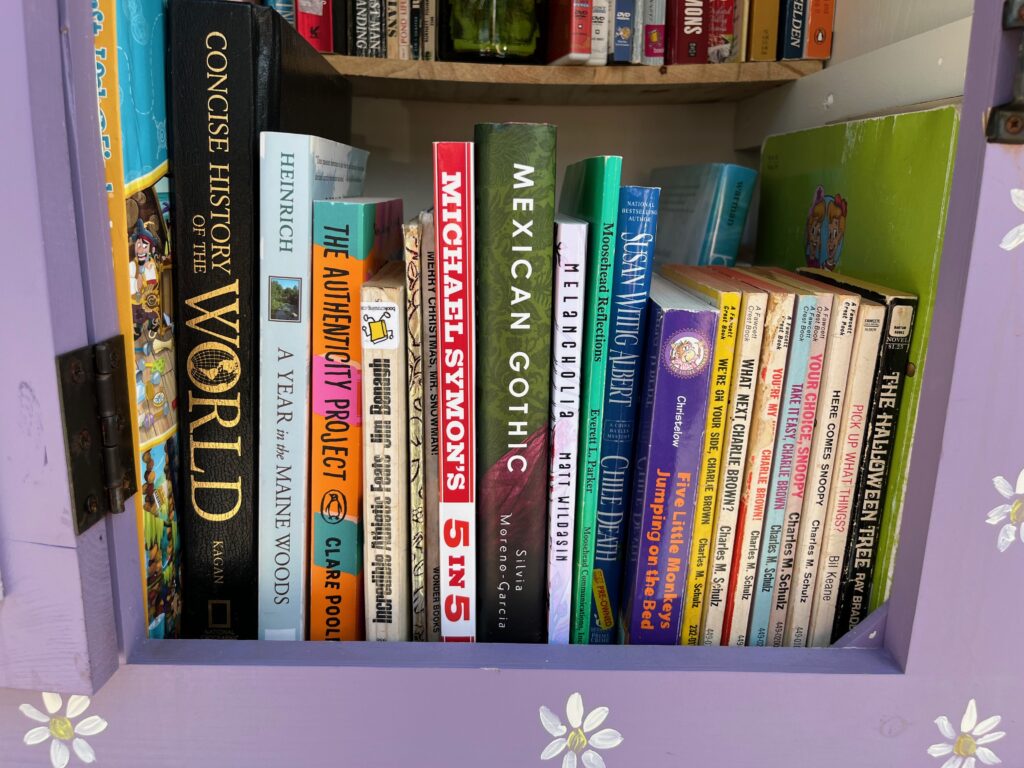 I'd love to meet the owners of this LFL! Maybe one day when I drop by, they'll be out in the yard so I can say hello and compliment them on their beautiful library.
Thanks for reading!
---
Related Reading:
[Feature] Little Free Library Visit #9 – Forgotten Farm, Hooksett, NH