While in Boston for a work trip with my new job, you all know what I had to do… I just had to visit some local bookshops! Commonwealth Books was first up as it was just a couple of blocks from the hotel, located at 9 Spring Lane in Downtown Crossing.
Let's dive in!
Visiting Commonwealth Books & Old Prints
Walking down the street, my phone was not connecting to the GPS very well… I was getting a little flustered, but when I looked up, BAM. A sign was literally right in front of me leading the way!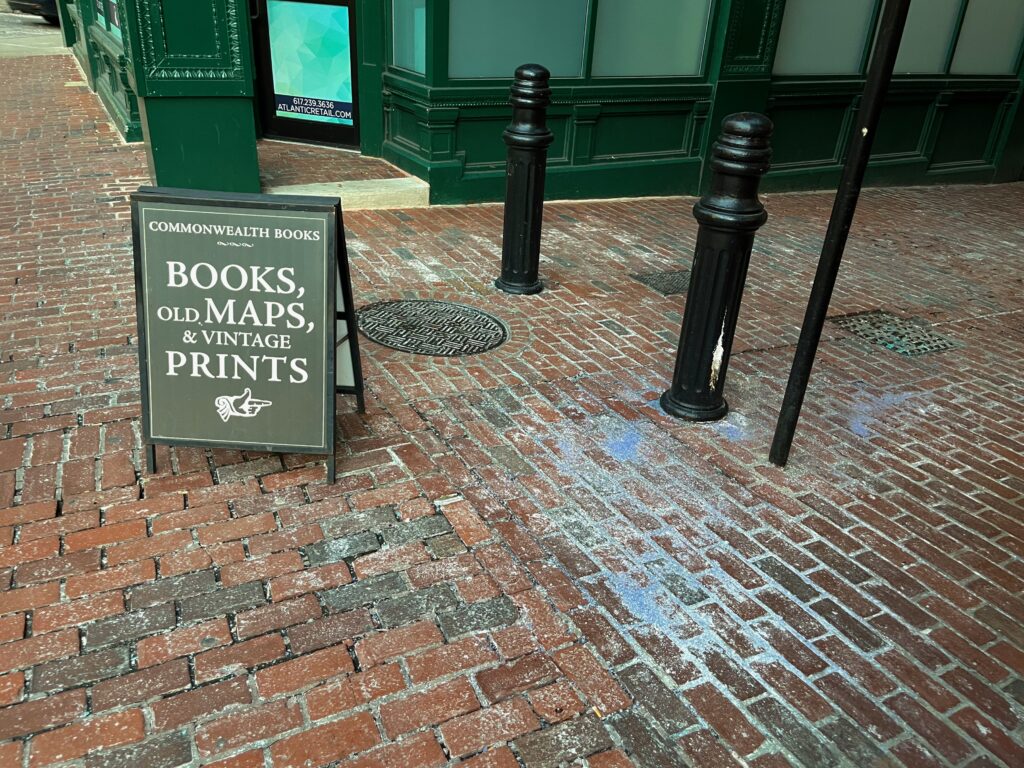 Walking down the alleyway, the shop was well lit with awesome signage and book-carts just waiting for passerby's to pop in. The signage promoted that there were used, new, and scarce books available within, and that browsers were welcomed.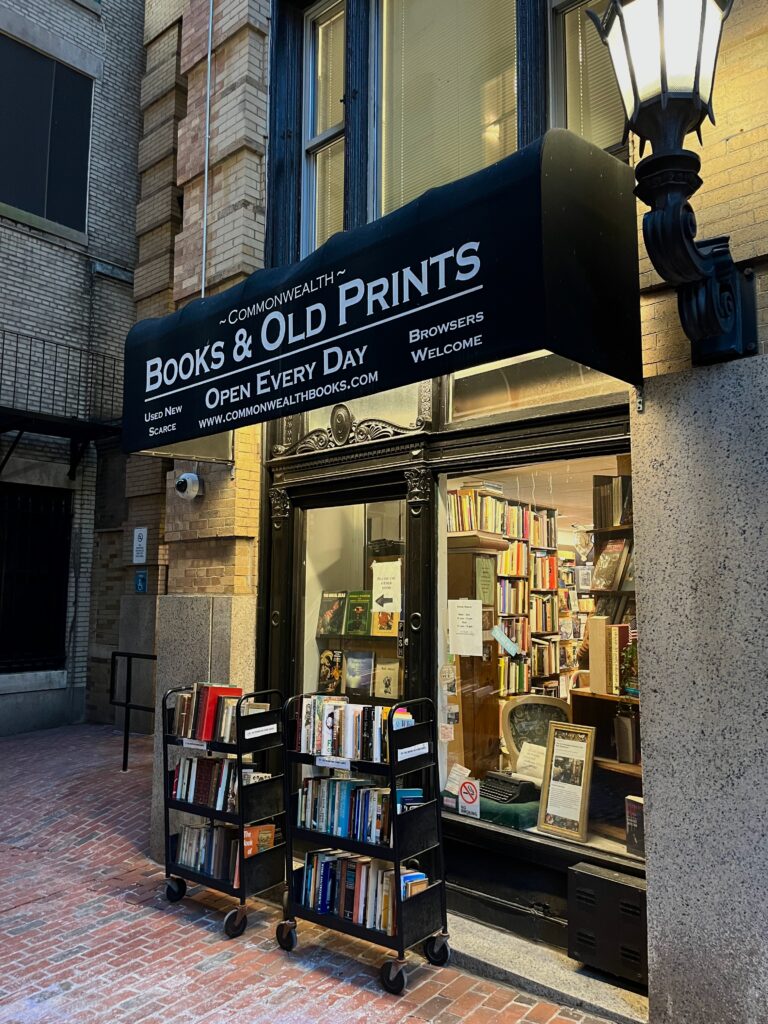 Just like the signage promoted, there were books and prints EVERYWHERE.
I was super impressed by the sections that this shop had; there was fiction, music, history, photography, and so many more. But not only that, they had a ton of books in each category!
You can see in the photo below, the books were stacked literally floor to ceiling.
There were also fun clippings on the edges of the shelves. One that I zeroed in on was this quote from H.W. Beecher:
"A little library, growing larger every year, is an honourable part of a man's history. It is a man's duty to have books. A library is not a luxury but one of the necessaries of life."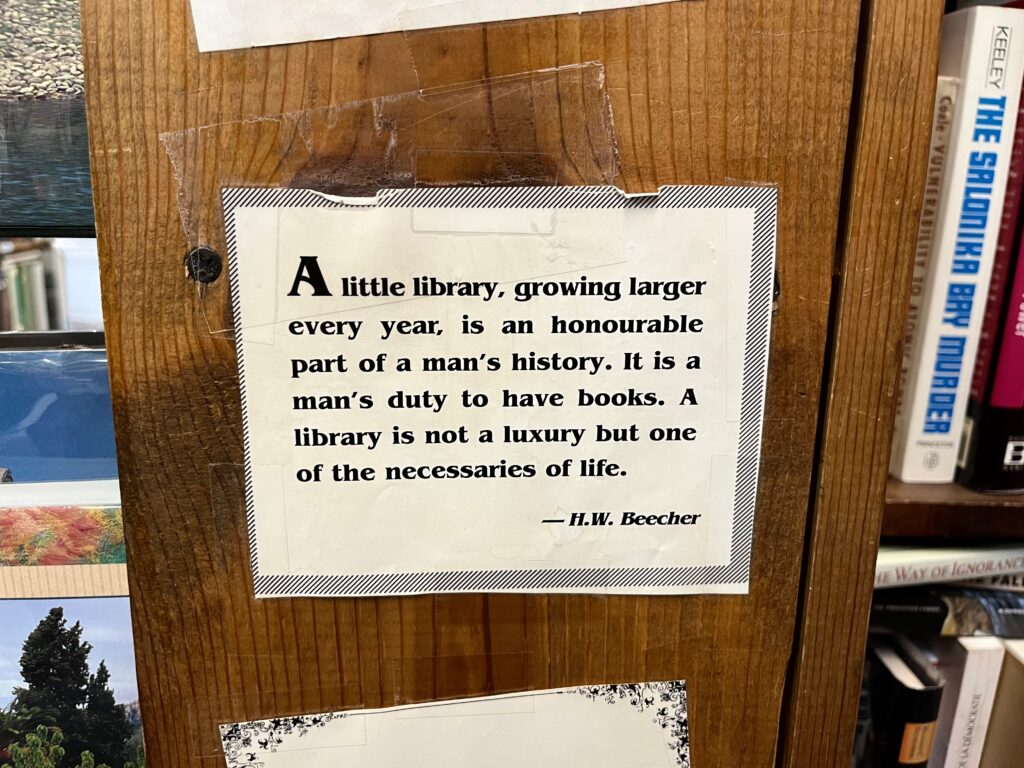 Of course, I somehow managed to walk right to the Stephen King shelf!
After that, I spent some time looking over the mystery shelves.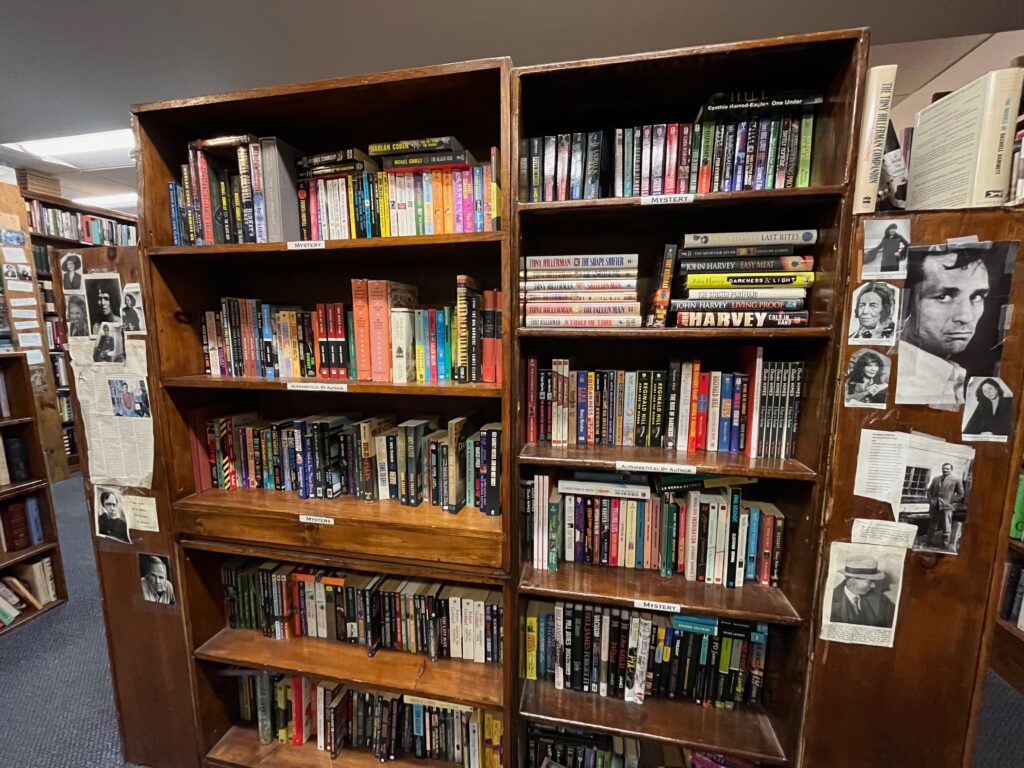 There was also an absolutely amazing rare books section here! Some of the prices for things that were available, and items that had sold, was shocking to me. One trilogy went for 35K!
This is a great shop to visit when you're in the area. If you're looking for something that's a bit hard to find, this shop would also be a great place to look! If you visit, let me just say in advance: happy treasure hunting!
---
Thanks for reading!
To learn more about Commonwealth Books, feel free to click the links below:
---
Stay tuned to check out the other bookshops I visited while in Boston!