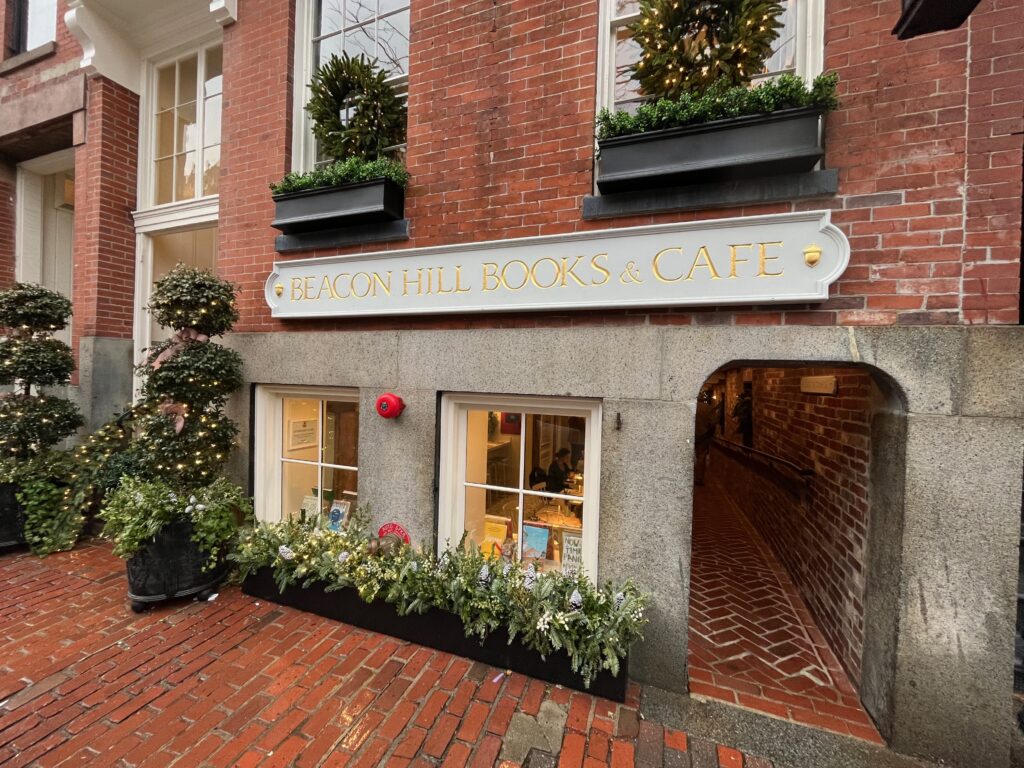 Beacon Hill Books & Cafe is an absolutely STUNNING bookshop and cafe right down the road from the office space at my new job.
One of my coworkers, Chris, recommended that I stop in and I'm so happy that I had time to visit before leaving Boston. This is definitely going to be a spot I visit each time I go into the office.
Just a heads up, this post may take a minute to load as it is very photo heavy, but I just couldn't help myself! The store was too pretty not to!
Let's dive in!
Visiting Beacon Hill Books & Cafe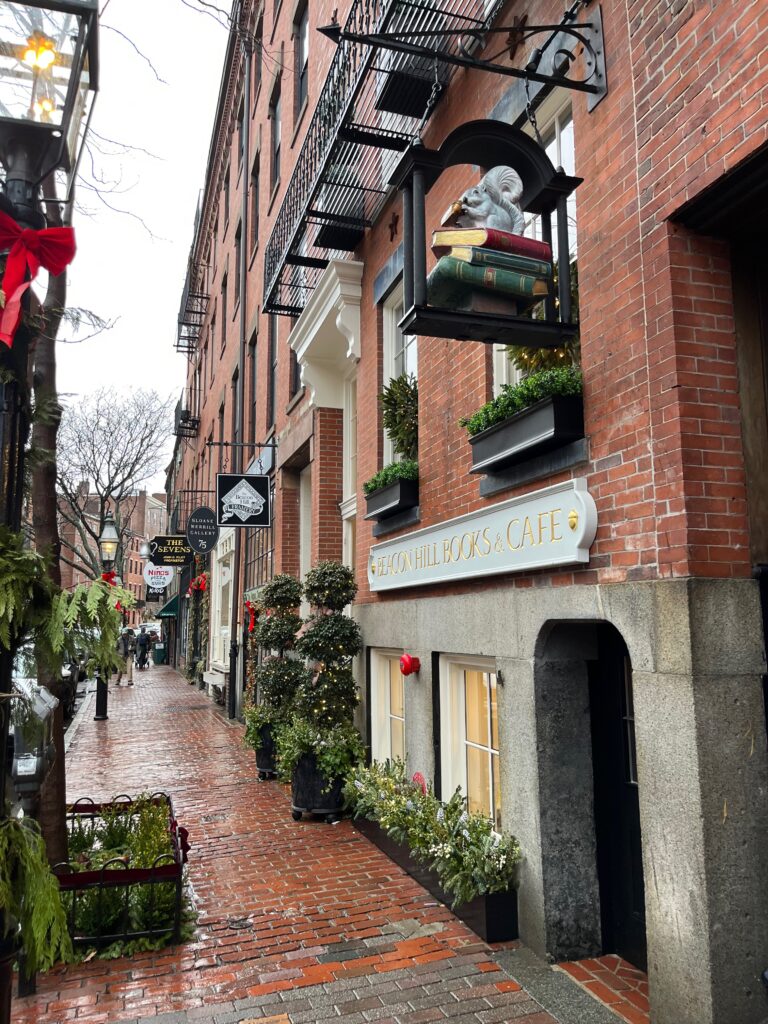 How beautiful is this storefront?! The little squirrel on top of the book stack is too cute, and all of the greenery paired with the brick building and walkways is just stunning.
There were four stories in this bookshop, each with a different selection of items.
On the garden level was the cafe and cookbooks. You got to this space by going through the little archway you can see on the left in the photo above. This is the walkway down to the cafe, with signage that read "We're so happy you are here!"
I popped in just to check it out, but I already cannot wait to have more time to go sit and hang out there. There were two options for seating, outdoor (seen in the photo below) and indoor (not pictured).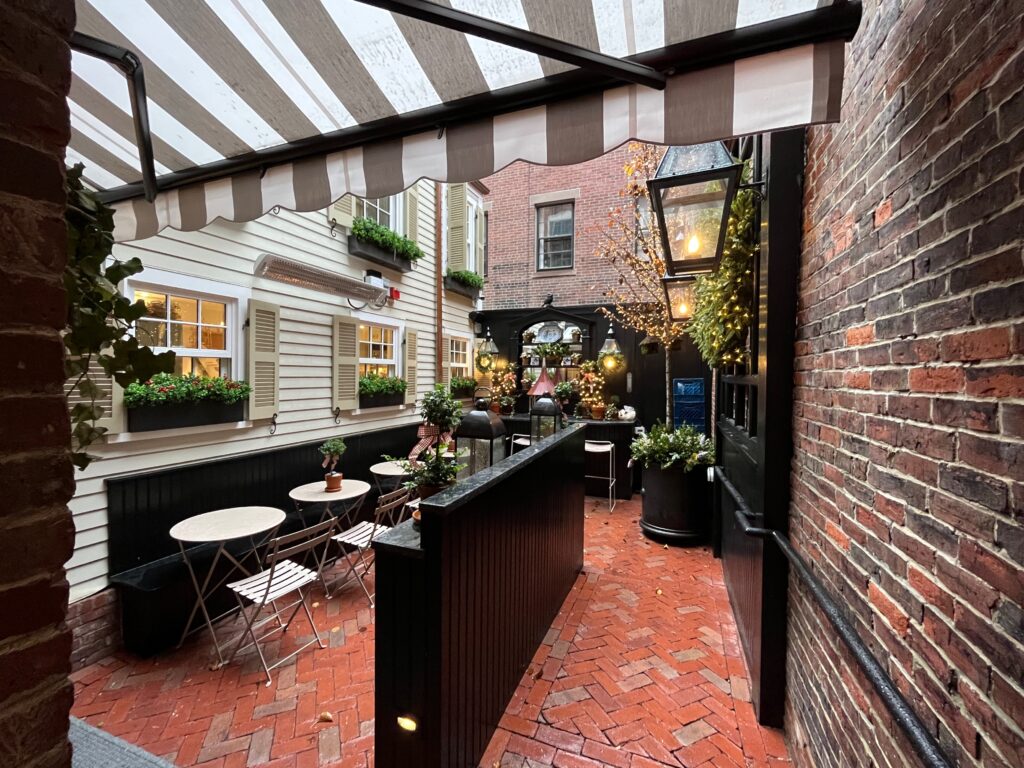 Heading back to the front of the store, there was another stairway that lead directly into the shop. How lovely is this greenery?! I love the painted pinecones in the planters.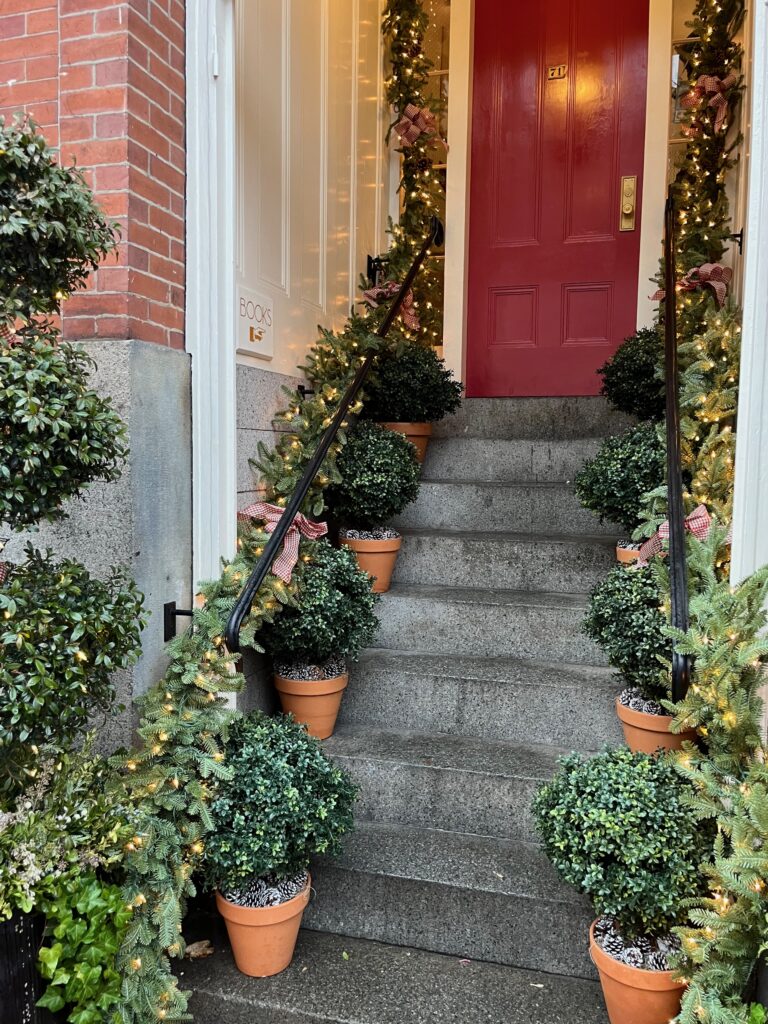 The signage here was lovely as well!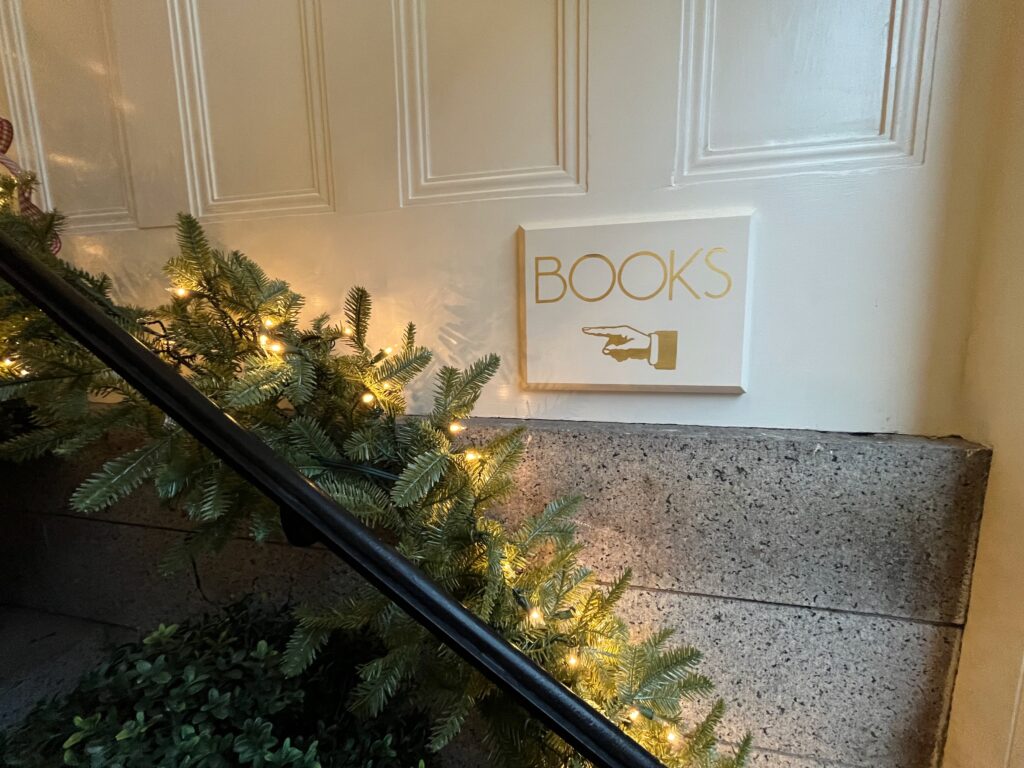 When entering the second level, there were gifts and things just screaming to be purchased for holiday gift giving! There were also various bookshelves built right into the walls that housed general interest books with sections such as non-fiction, biography, business, and more.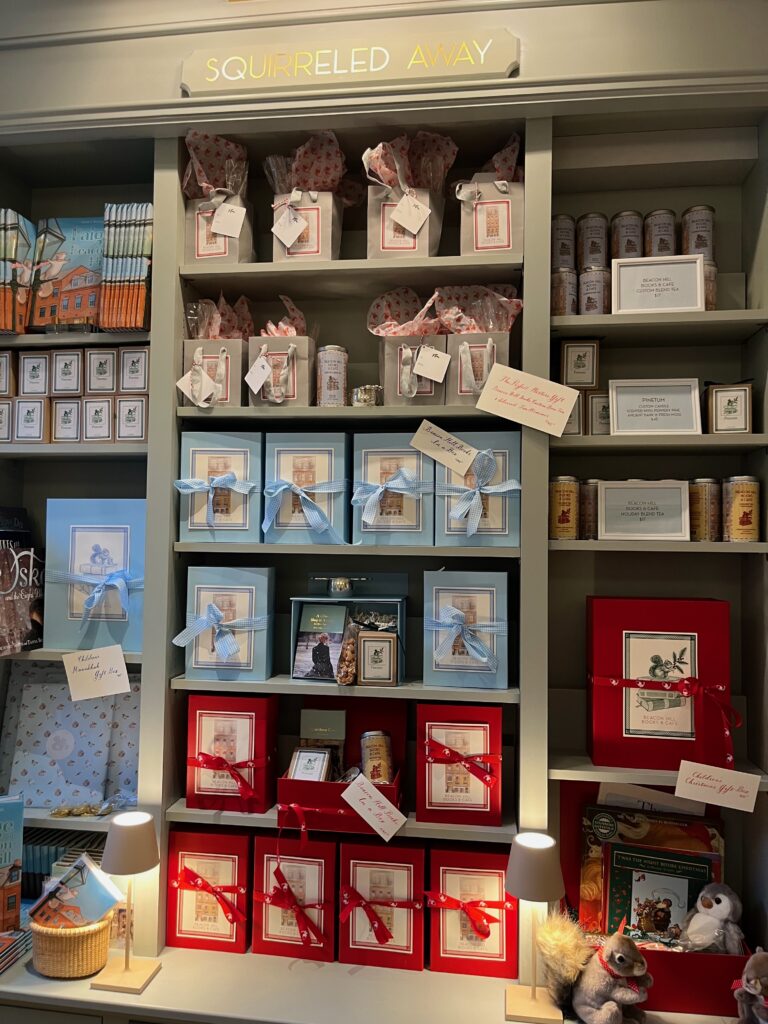 On the third level, there was a beautiful poetry section followed by fiction, mystery, sci-fi, and best sellers.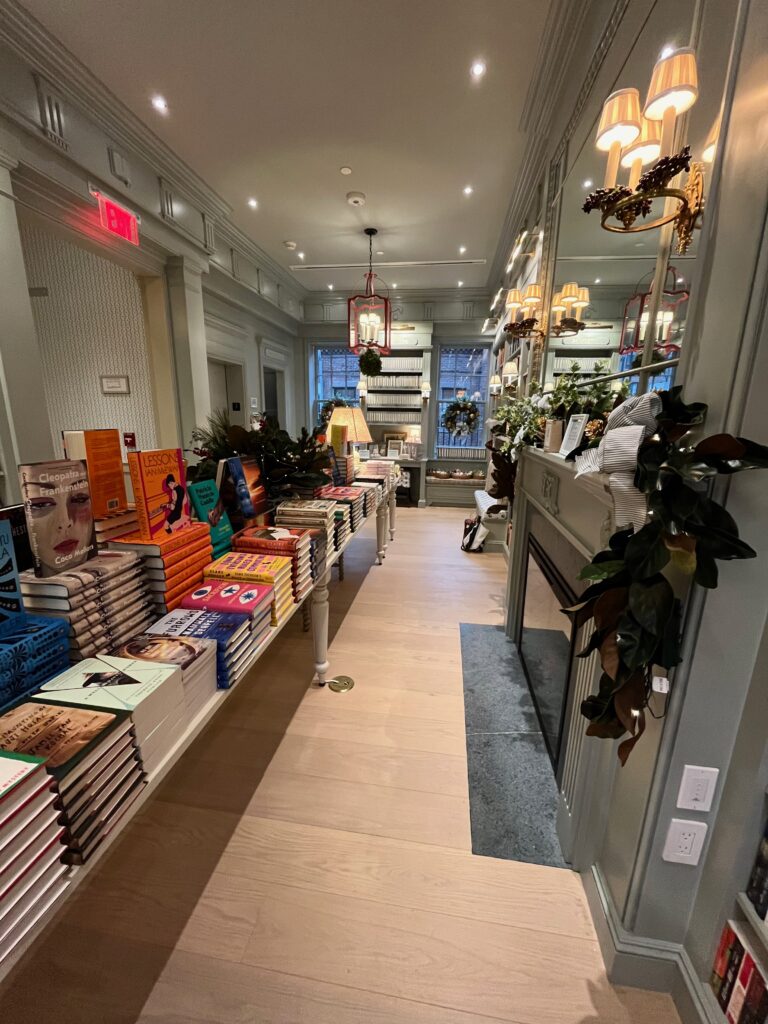 Also on this floor was a tiny room that featured more speciality books for things like interior design and architecture.
Then up on the fourth floor, housed the middle grade, young adult, and children's books. There was a super cute tiny doorway just for kids to get into the children's section. I didn't snag a photo of that as there were kids actively crawling in and out while their mom waited nearby.
While browsing, I was on the lookout for authors I have been lucky to talk to and, of course, just had to snag photos of their books on the shelves.
In this shop, I specifically found Alma Katsu, Erika T. Wurth, Paul Tremblay, Josh Malerman, and V.E. Schwab.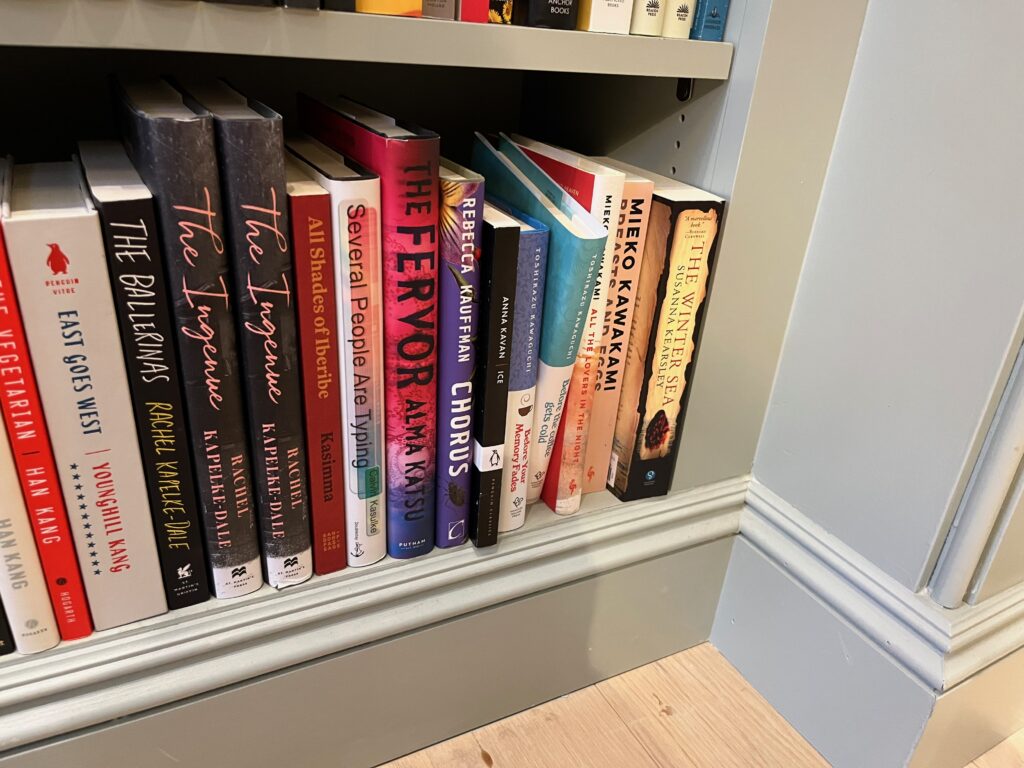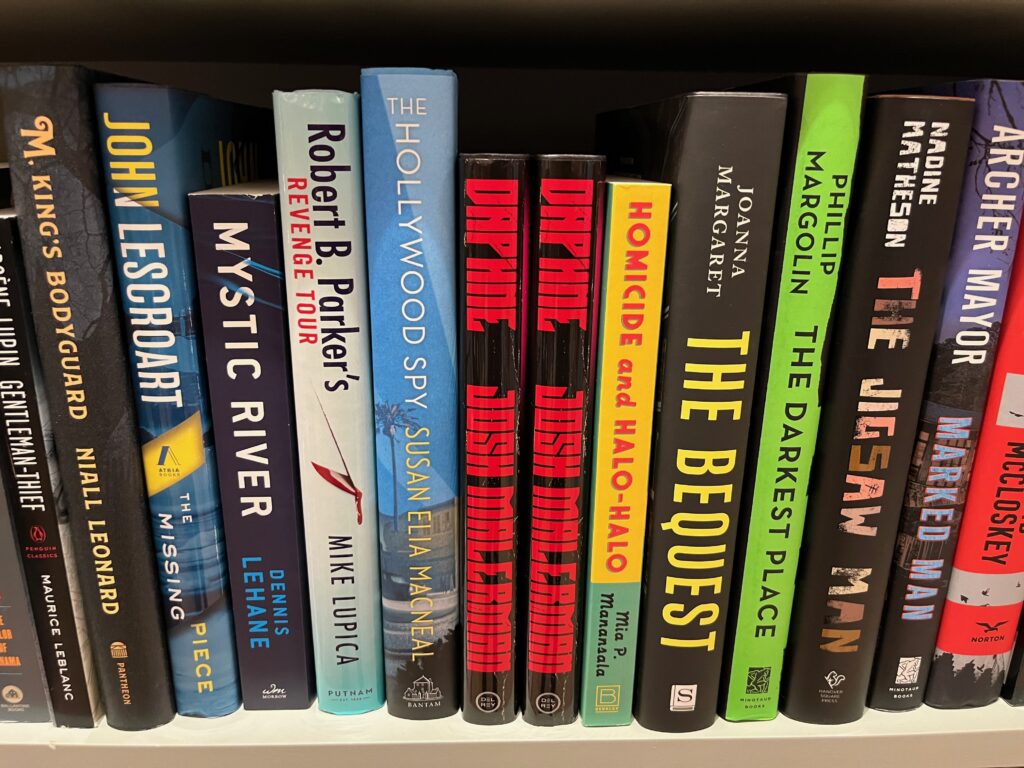 The entire shop was so beautiful and cozy! There was plenty of seating scattered around, little fireplaces, and on each level, tables in the middle of the rooms with various gifts and books displayed on them. And for guests that don't want to use the stairs, there was also an elevator.
To learn more about this shop, feel free to click the links below:
Thanks for reading!
If you're in the area, please make sure this shop is at the top of your list! I want to see your photos as well!
---
Related Reading: