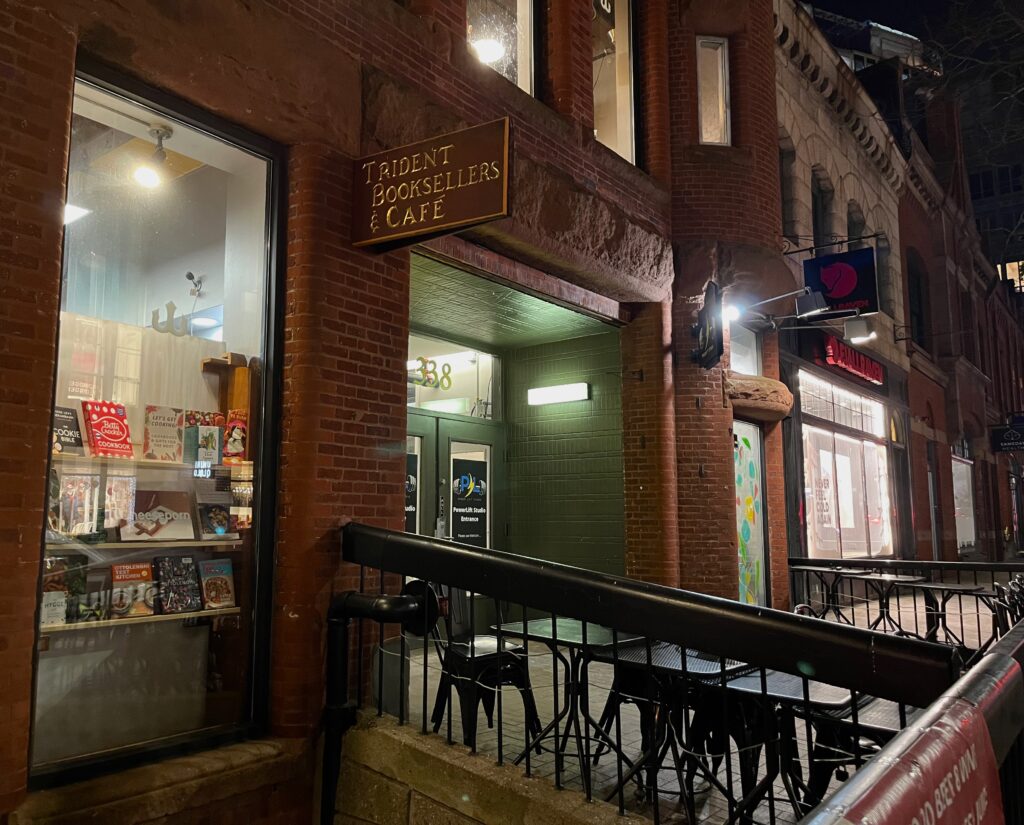 Trident Booksellers & Cafe in Boston, Massachusetts is definitely going to be a must-visit whenever I am in the area! I fell in love with this little shop immediately.
Let's dive in!
Visiting Trident Booksellers & Cafe
When first entering the shop, the shelving begins immediately! I zeroed right in on their staff recommendations and was so excited to see T. Kingfisher's What Moves The Dead and Josh Malerman's Daphne on the shelf!
The shop was small, but they made great use of the space! Though I did have some difficulty navigating, so just a heads up there if you're concerned about ease of going through the aisles.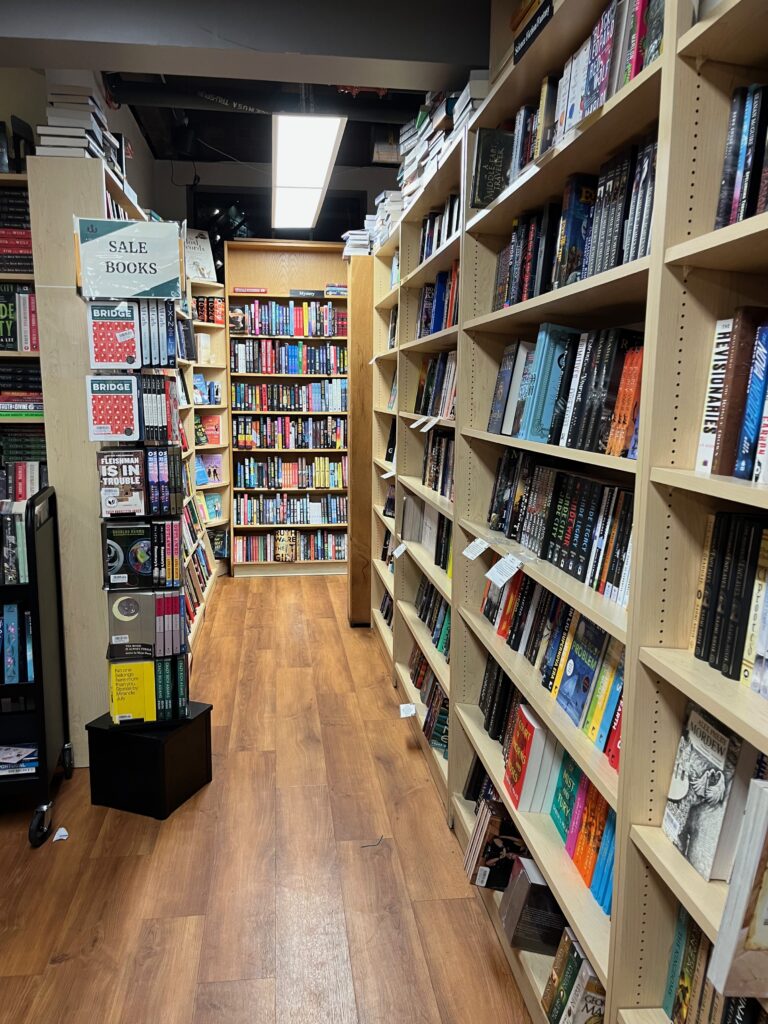 Next up, I wandered through and saw that there was a second floor! I unfortunately forgot to loop back around to go up, but I did snag this photo of their lovely staircase with books as each step.
Of course, I had to see if they had a horror section, and I was excited that they did!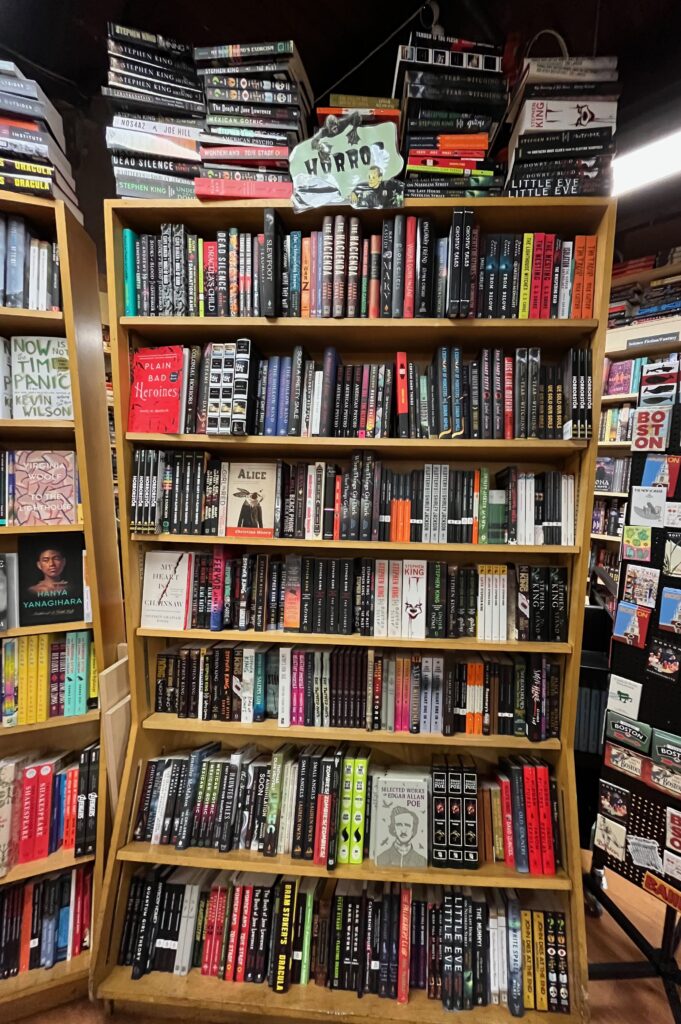 Per usual, I had to look to see which authors I recognized. There were many here, but I snagged just two photos of close ups featuring T. Kingfisher, Stephen Graham Jones, and Alma Katsu!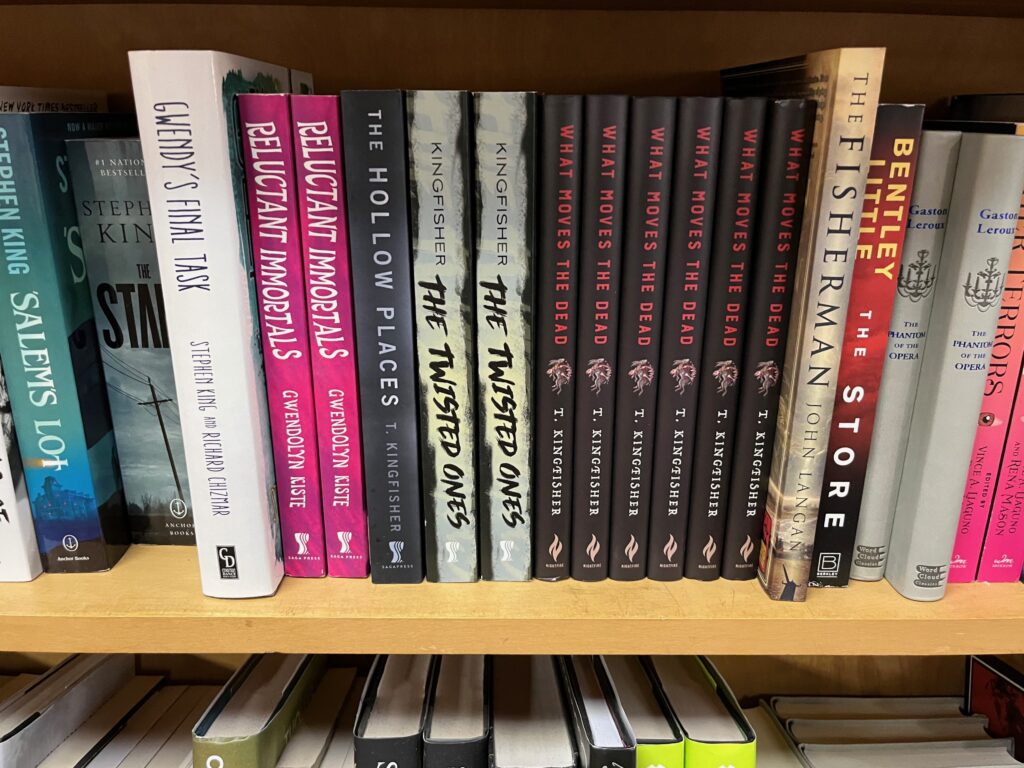 Next up, I checked out their large mystery section! It was nice to see how many things they had stocked here.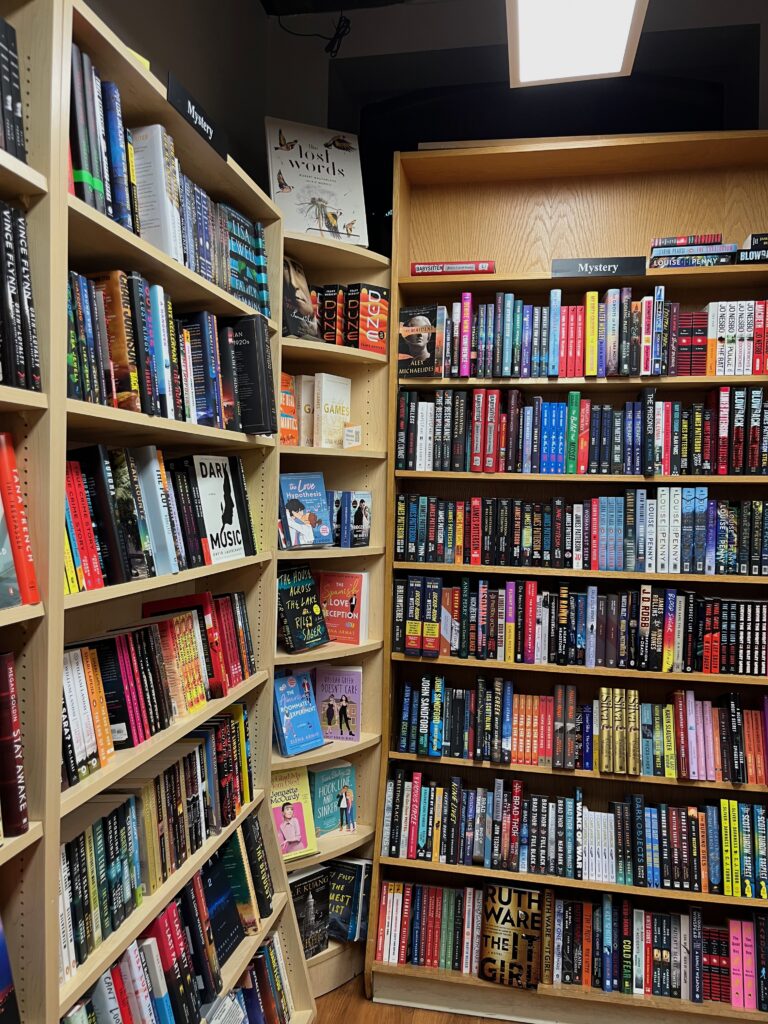 They also had a nice graphic novel section:
They had a small True Crime section as well:
This shop also had loads of little gifts you could snag; cozy things like mittens and candles, decorations, and much more! I had to snap photos of these I Like Spooky Shit socks and Christmas coffee mugs that made me laugh out loud! I was VERY tempted to buy these.
I didn't walk out of the shop empty handed though! I ended up purchasing:
Such Sharp Teeth by Rachel Harrison
A Trident Booksellers t-shirt
A Trident Booksellers sticker
While I was checking out, I had a lovely quick convo with one of the booksellers, and I'm so bummed I didn't catch their name! They were telling me that they were recently in Exeter, New Hampshire and specifically asked if I had been to Book & Bar in Portsmouth! I wish I had more time to chat with them about local bookstores before I had to scoot out of there and stop holding up the line.
---
Thanks for reading!
Trident Booksellers & Cafe is a must visit when you're in town! To learn more about the shop, feel free to click the links below:
---
Related Reading: