I am absolutely ecstatic over the second subscription box from Little Ghosts! This one held a book from one of my favorites that I couldn't wait to get in the mail!
Note: There will be spoilers below.
Let's dive in!
My Thoughts on the Little Ghosts Unboxing – October 2022
There was another little ghost on the packaging! I love that they do this! It's always so exciting to see the little doodle and know exactly what the package is.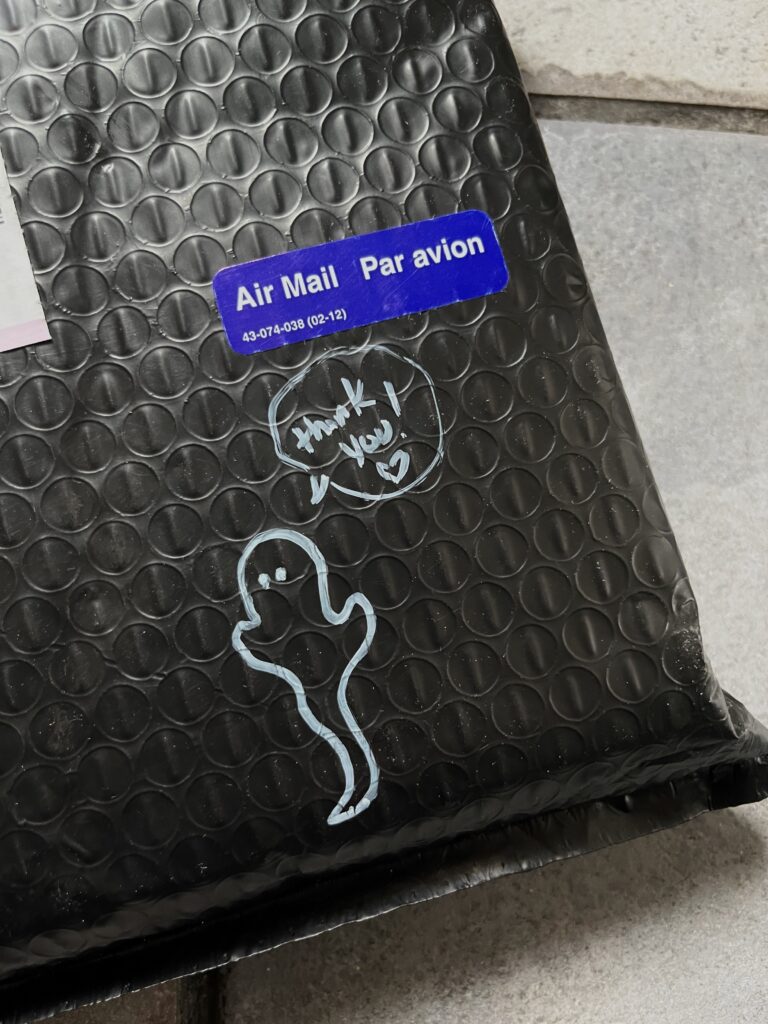 The Books:
The books that were in the package included –
Malice House by Megan Shepherd
I was so pumped to get my copy of Inside Out! I had already read the ebook, and then I ordered a copy from elsewhere. So when I knew this was on its way, I gave my previous copy to Ryan of Gibson's Bookstore. I hope she loves it as much as I do!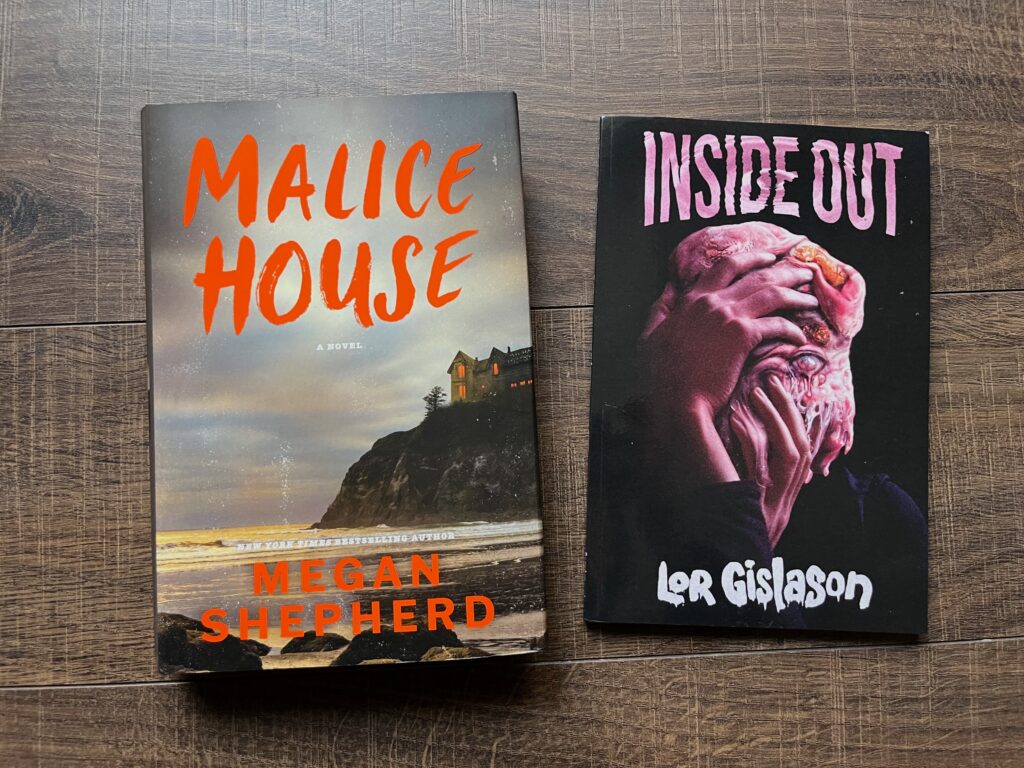 The Goodies:
For the other goodies in the package, there were two bookmarks and another sticker set!
I freaking love RL Spine, but all of these are amazing! The cat ghost I've already cut from the page to give to one of my friends!
The Whole Package: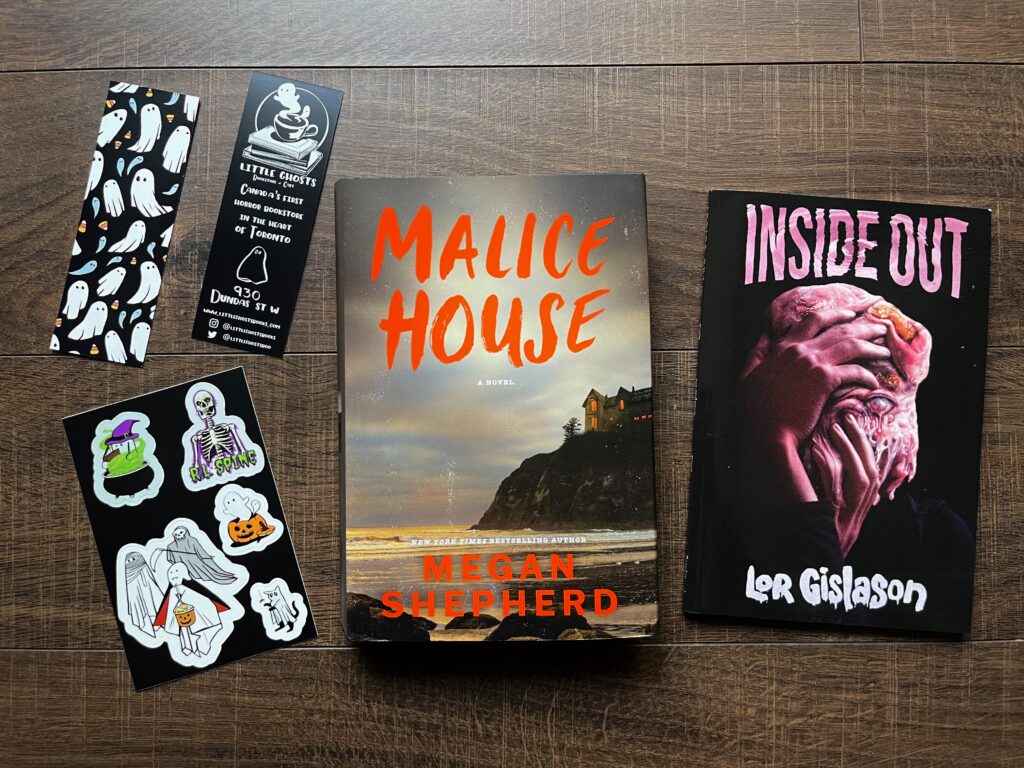 Another amazing package! I am so pumped to have a physical copy of Inside Out on my shelf and I cannot wait to dive into Malice House!
---
Thanks for reading!
Did you subscribe to the monthly subscription yet? As a reminder, not only is the package itself super awesome, but you can contact the store to add on books ahead of the ship date to bundle them all together and save on shipping. Click here to learn more!