To conclude the month of November, I was so excited to get my Little Ghosts package! This one held two books that I hadn't been aware of, my new favorite bookmark, and a sticker that made me laugh way too hard!
Note: There will be spoilers below.
Let's dive in!
My Thoughts on the Little Ghosts Unboxing – November 2022
Another custom little ghost was drawn on the packaging! Boy, when this company gets too big to do this, I'm going to be so sad!
The Books:
The books that were in the package this month included –
Breakable Things by Cassandra Khaw
Desert Creatures by Kay Chronister
How amazing are both of those covers?!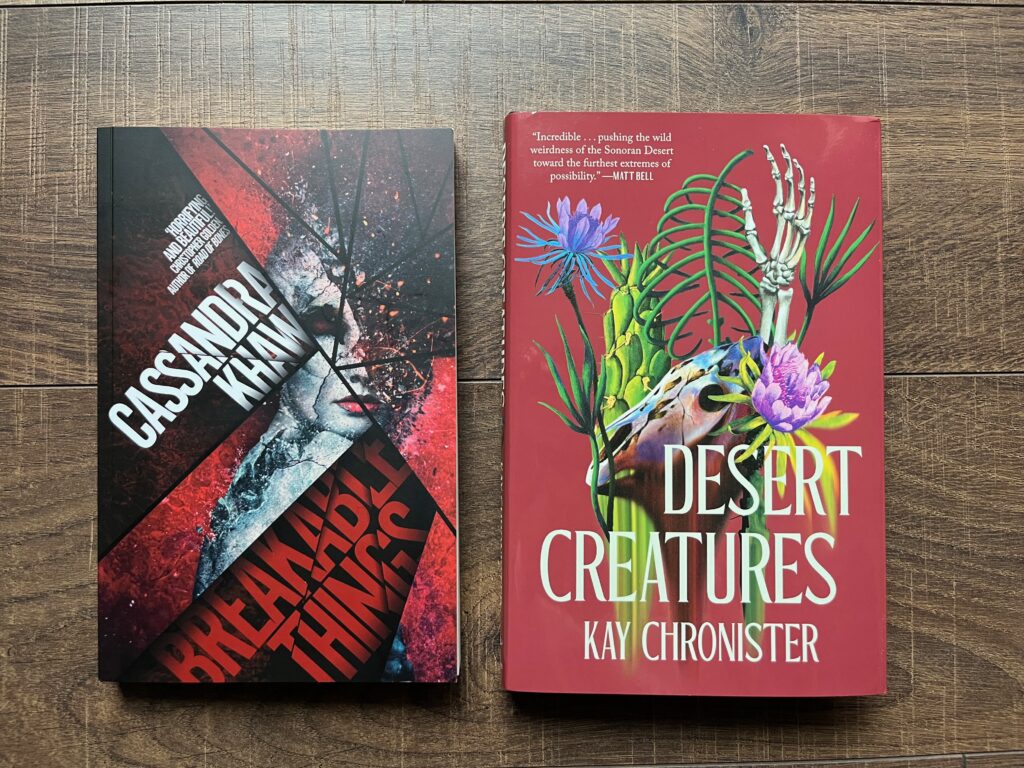 The Goodies:
For the other goodies in the package, there was a bookmark and another sticker set! I'm OBSESSED with this bookmark of R.L. Spine and the 12ft TBR note. Officially my favorite bookmark from Little Ghosts! And the stickers… I laughed so hard at the "Future Ghost" one!
The Whole Package: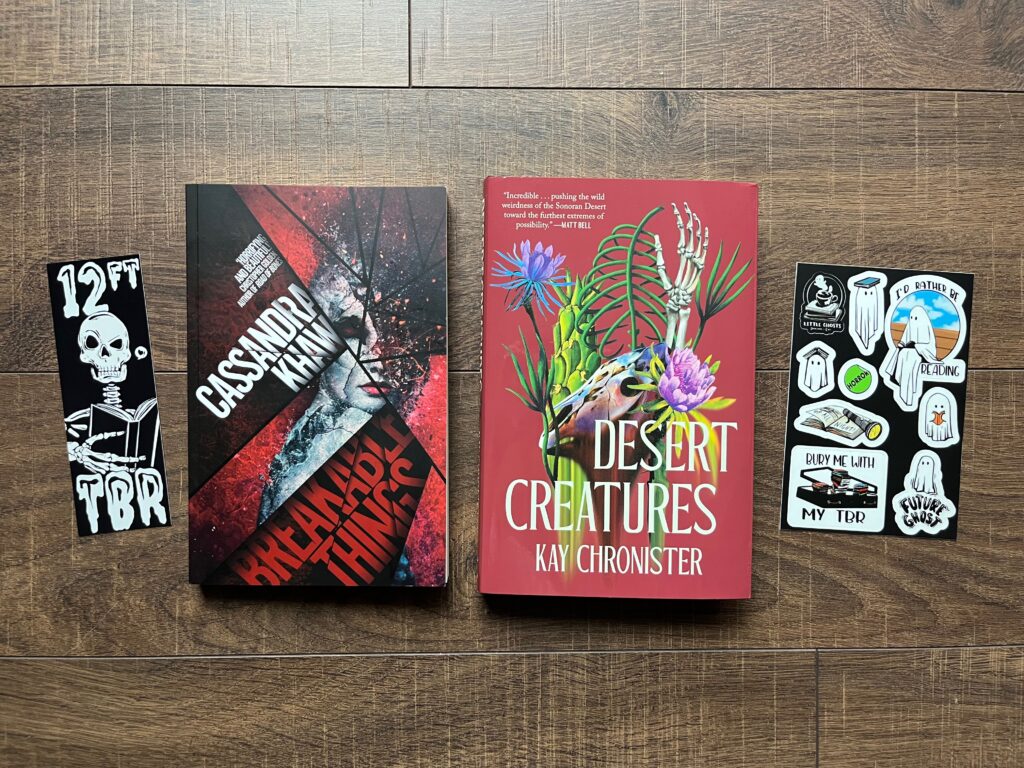 Yet another amazing package! These two books hadn't been on my radar, so I'm extra excited to dive in soon!
---
Thanks for reading!
Did you subscribe to the monthly subscription yet? As a reminder, not only is the package itself super awesome, but you can contact the store to add on books ahead of the ship date to bundle them all together and save on shipping. Click here to learn more before new subscriptions are locked in until March 2023!