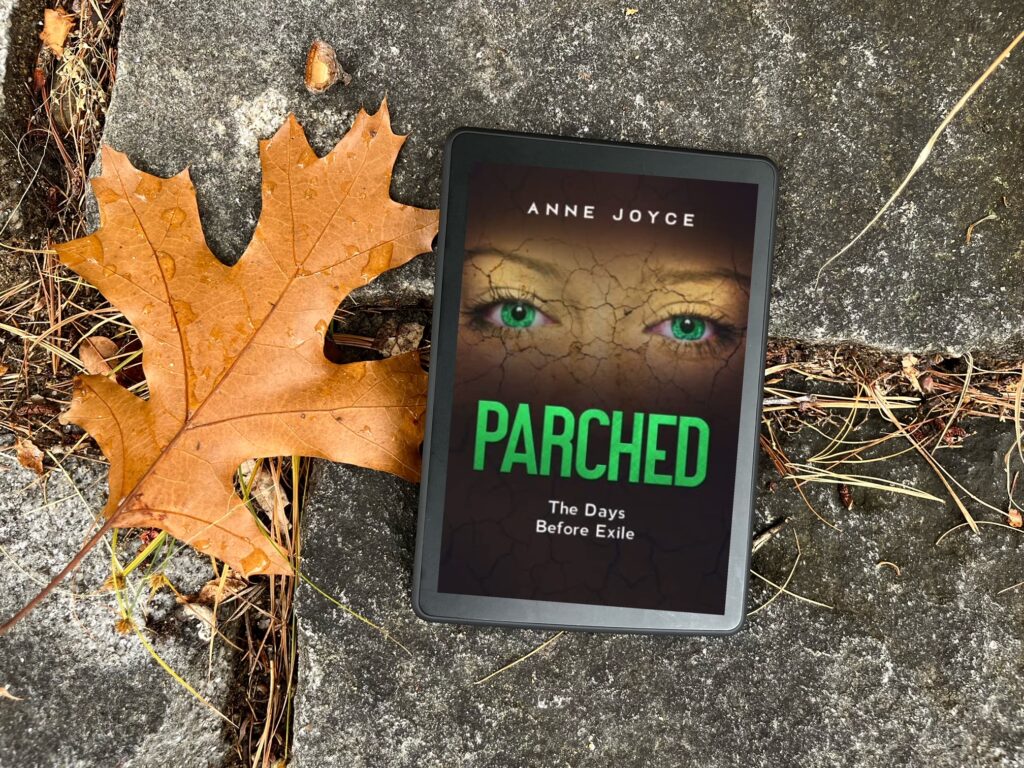 Parched: The Days Before Exile (The Wastelands #1) by Anne Joyce is a story of fear, desperation, and violence caused by the fall out of a war. In this new world, water, as well as trust in humanity, is becoming scarce.
Let's dive in!
My Thoughts on Parched by Anne Joyce
It's been two years since the War of 2040. After the war, multi-million-dollar companies and politicians began purchasing the rights to all bodies of water. As they controlled the supply, they were able to place hefty tariffs on it.
As more and more people struggle to pay the fees, things begin to go downhill quickly. If you can't pay, you're labeled an Indigent and then taken to the wastelands or killed on the spot. The general public is beginning to see what the people in charged, the Purifiers, are doing.
Some rise up to try to overthrow the politicians, taking out entire families. Others flee to try to find safety. But is anywhere really safe?
As I had read the second book (Arid) first, I immediately recognized one name and was very excited to learn more about him. Unfortunately, it was very bitter sweet, as I knew what he was going to face at some point.
The action and terror here is truly something else. It's a quick read, and it packs some serious intensity within the pages.
My Favorite Passage from Parched
Joshua felt like he'd been struck by lightning. It seemed like life was hitting him with as many shocking and overwhelming events as possible just to see how much he could handle.
My Final Thoughts on Parched
When diving into this book, I highly recommend having Arid ready to go. You're going to want to see what happens next immediately! But if you're like me and read them out of order, this one is a lovely step back to see how we got to the situation in the second book.
I highly recommend checking these two books out if you're a fan of dystopian stories!
---
Snag a copy using my Amazon Affiliate link or inquire at your local indie:
---
Related Reading: