One afternoon, my husband and I had a birthday party to attend in another town. Conveniently, I had a book that needed to be donated in my car. So before we headed home, I pulled up the Little Free Library app and found one nearby.
The LFL we stopped at is one of my favorites that I've seen so far!
Let's dive in!
Little Free Library Visit – Dandridge Ave, Salem, New Hampshire
This beauty is clearly very well loved! The overall paint job was spotless and the shelves were well stocked!
There was also a picnic table next to the LFL if someone wanted to take some time to sit and read.
But my favorite element on this stop were the sides of the LFL. How brilliant is this idea to fill it with scrabble tiles that have a grid of reading related words?! This was hard to get in a quick photo, but here's one side with words like BOOK, POE, MYSTERY, ADVENTURE, HORROR, STORY, FANTASY, RELAX, ENJOY, and many more all formatted like a crossword puzzle!
I have to say, I was super pumped to see "horror" made it on there!
And here's the other side that had words like wrote out: LITTLE FREE LIBRARY – TAKE A BOOK – LEAVE A BOOK.
There was such a great selection here that had books for children, middle grade, young adults, and adults!
I dropped my copy of Sundial by Catriona Ward and an extra signed bookmark from Ronald Kelly.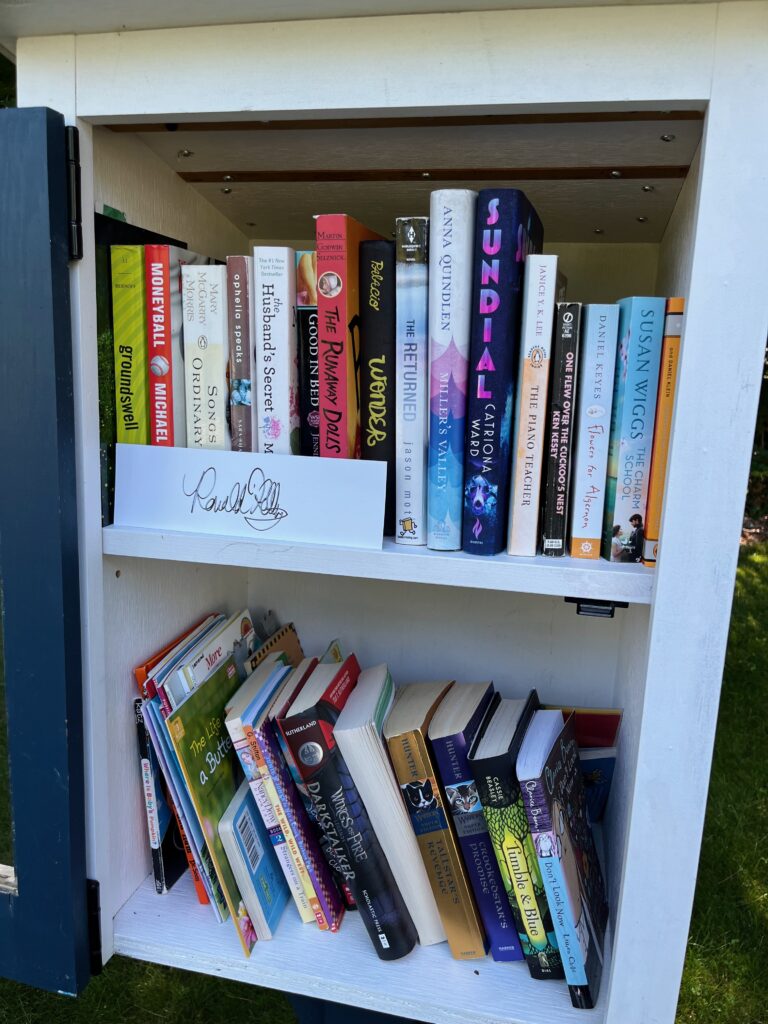 This is definitely a LFL that I will keep in mind anytime I'm in the area! I'm sure I'll be back to visit soon!
Thanks for reading!