Forgotten Farm Little Free Library is an adorable, and large, LFL situated on a farm in Hooksett, New Hampshire. I was so focused on the roads and the scenery that I blew right past this one on my first shot. It was gorgeous out there!
Let's dive in!
Little Free Library Visit – Forgotten Farm, Hooksett, New Hampshire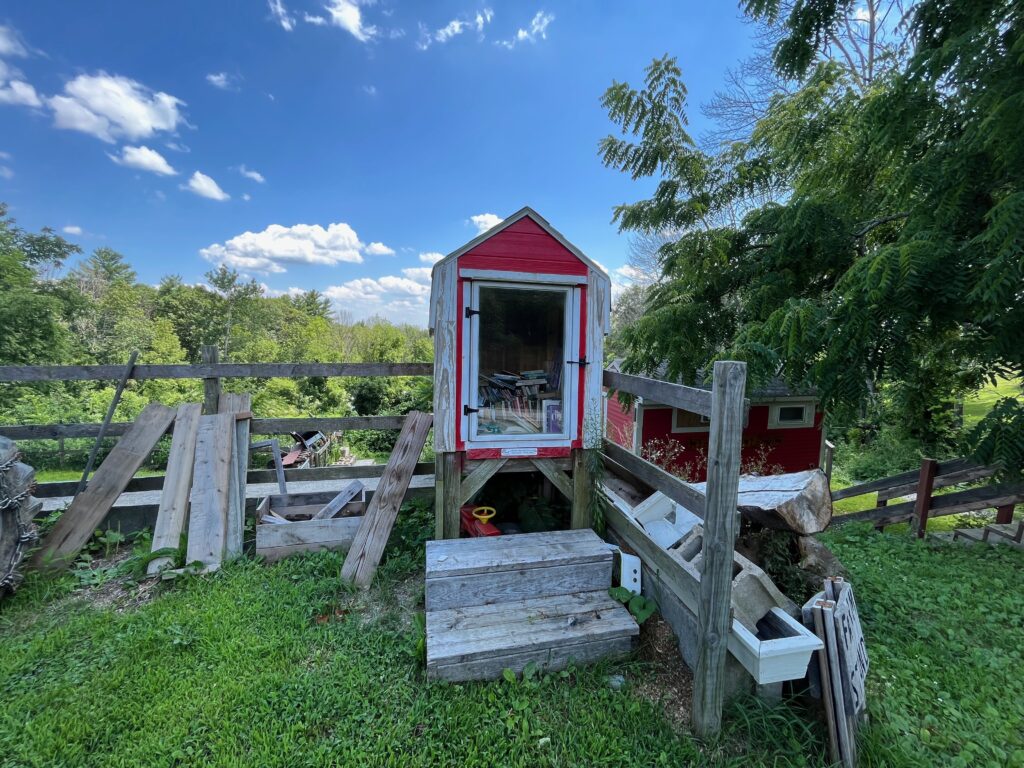 This one was tucked back from the road a little ways, with a nice area to park. There were a few signs here and there, welcoming visitors, directing to the farm stand, and advertising what was available. If readers were looking for eggs or produce, they could visit to snag some things to take home while they were getting a book!
On the LFL app, there was also a note that visitors can also go see the chickens and goats if they would like!
Right away, I noted the awesome red color that matched the farm stand a bit lower down the hill. I love when people create these that match something else in the area! I thought it was super fun that this one looked like a barn.
The huge glass door is awesome! I loved that you could see right in at the massive collection of books.
I also loved that this one had the two steps leading up to it. This one was a bit higher off the ground than others I had seen, and this would be great for kids that were stopping by!
This LFL was packed with books, but still have loads of space for more! I wondered if there had been shelves in there before, as there's a lot of space to organize them.
I didn't take anything, but I dropped off my extra copy of Horrors Untold by Matt Wildasin Vol 1, a signed Ronald Kelly bookmark, and a Hunter's Hellions sticker from Hunter Shea.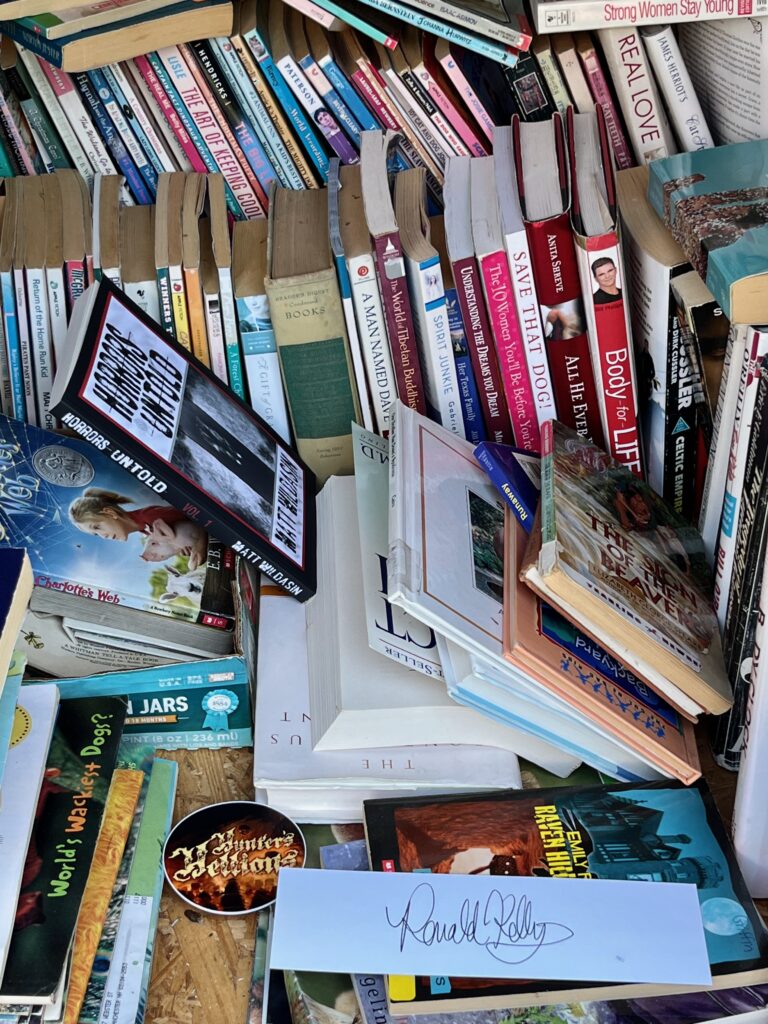 Thanks for reading!