Stranger Things: Worlds Turned Upside Down was not only a fun dive into the creation of the popular TV series, but it was also wonderfully creative and so well put-together!
I absolutely adore this show, and when I first heard that they were creating a behind the scenes companion, I couldn't wait to get my hands on it. Shout-out to my wonderful husband for gifting me a copy of this book for Christmas of 2018!
This is a must-read for all Stranger Things fans! Diving into the process of how the show came about was so interesting. But be warned: Reading this book will make you want to binge the first two seasons all over again!
Let's dive in to my review!
My Thoughts on Stranger Things: Worlds Turned Upside Down: The Official Behind-the-Scenes Companion by Gina McIntyre
The very first thing that I noticed about this book was how worn and damaged it looked and when I realized that was on purpose, I thought it was very clever! There's even a sticker on the cover that says "Melvald's General Store- FAIR" that gives the books "condition" and links it to a shop in the show. There's also a sticker that blends in with the darker background that says "Don't Freak! This book is supposed to look worn and torn."
From there, I just had to explore more of the book construction! This was just filled with interesting bits and pieces! I highly recommend buying this one so you can take the dustjacket off to see what lurks behind it! Even the hardcover of the book and the end papers are printed to look tattered and stained.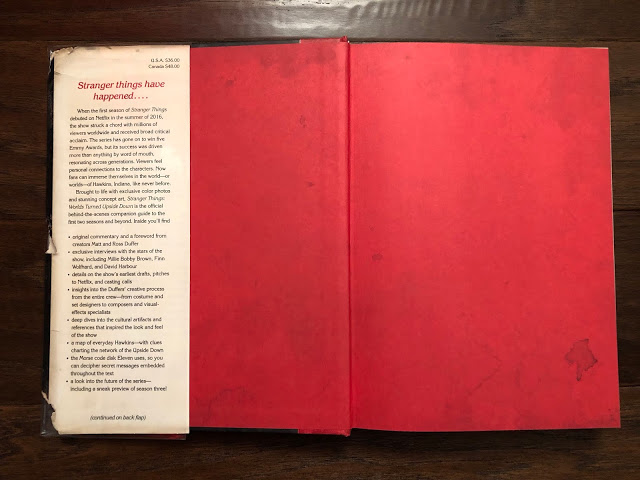 The creativity doesn't stop there! Throughout the book there are so many awesome page designs and features.
But for now, let's discuss the text.
The forward was so wonderfully written and it set the scene wonderfully! I mean, the first line was: "Do you copy? This book is for nerds. Repeat. This book is for nerds."
The forward then moves into a bit of Ross and Matt's history and how the show came about. It mentions their concerns with it being a flop and their excitement when they ventured onto social media after the release. What a great way to kick off the book!
Next up was the prologue that discussed the childhood years of Ross and Matt, growing up and exploring the world of film, and what their path
was like on the way toward getting the show started. I loved the sections that were mixed in that showed which films and books had the most impact on the brothers and the show.
Then we're off and running, learning about how the script was written and the process they went through to get Netflix to buy into the pilot so they could film the first season.
Throughout the book, there were so many wonderful images that were shared.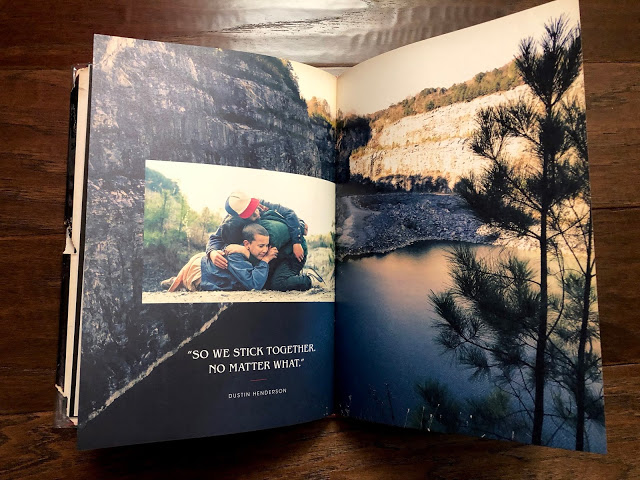 I also really liked that there were various footnotes that helped explain things further.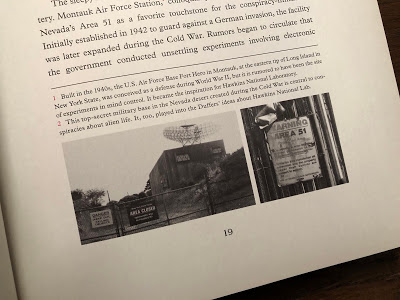 This is definitely a book that you should really check out for yourself! However, I will list out a few things that I found interesting below.
Feel free to skip the next two sections if you don't want too much given away!
Interesting notes:
The original idea for Stranger Things was much darker. I would have loved to see the show darker but I'm also very happy that they lightened it up a bit to better fit a wider audience.
The mind-control experiments for Eleven and her mother were based on real events from a government run study called MKUltra.
Eleven was going to die saving her friends in that classroom scene.
They never planned to actually go into the upside down on the show, they originally planned on only hearing the other dimension over radios and walkie-talkies.
The sound the demogorgon made was created using sounds from baby seals, human breathing, and scraping sheet metal with dry ice.
Fun elements of the book:
The Dungeon & Dragons primer.
The D&D character sheet formats that were about each of the young characters; Mike Wheeler, Dustin Henderson, Lucas Sinclair, and Will Byers.
The photos of their backpacks or bags and what they have inside.
Footnotes to further explain things such as video cameras and the compass.
How they created the scene when El flips the van over head as the crew bikes underneath it.
The yearbook like features that highlighted the older teen characters; Nancy Wheeler, Barb Holland, Johnathan Byers, and Steve Harrington.
The confidential files from Hawkins International Laboratory about Eleven, Joyce Byers, Jim Hopper.
The lifecycle of the demogorgon, with life stage notes, images, and details about the sounds they made.
The mixtape that explains more about the song choices.
Notes on the creation of the posters for each season.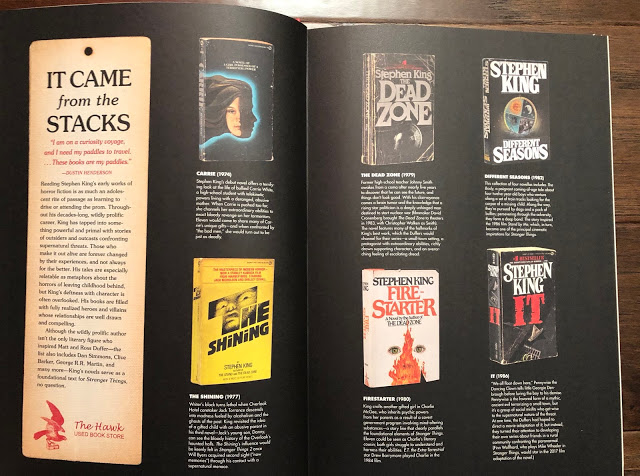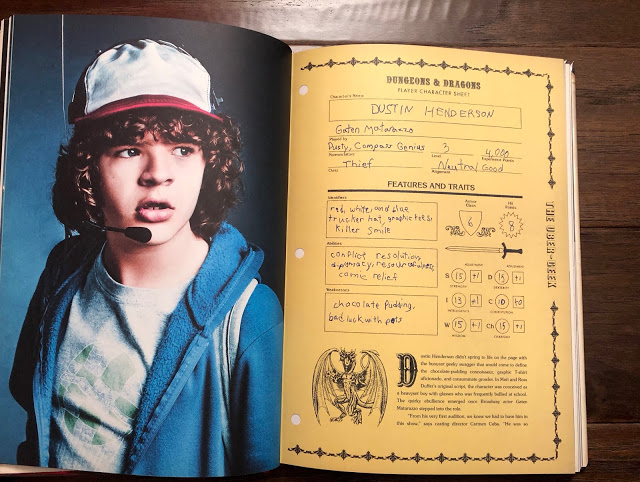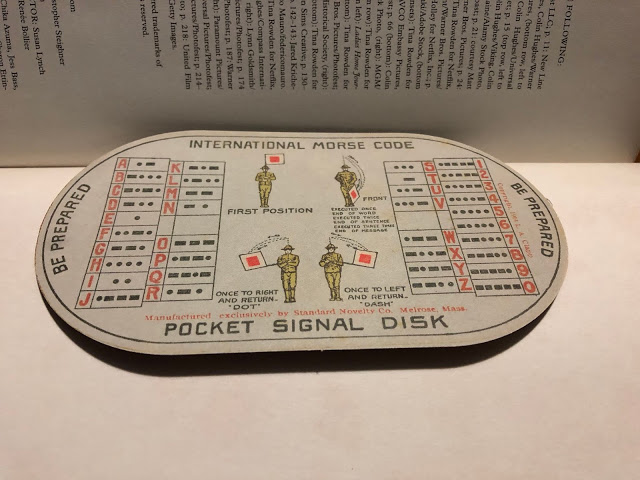 The book begins to wind down with an epilogue that got me even
more anxious for season three and an afterword that concludes things
wonderfully!
My Favorite Passage from Stranger Things: Worlds Turned Upside Down
Because this world needs more storytellers. It needs more dreamers, And
yes, it needs more nerds.
My Final Thoughts on Stranger Things: Worlds Turned Upside Down
I thought that reading this would tide me over a bit until Season Three, but it actually made me more anxious! I just can't wait to see what happens next! This book was SO much fun to read! It was so well done, I cannot recommend this one enough for any fan of the show or for those that enjoy learning how tv shows are made.
---
Snag a copy through Bookshop to help support local indie bookshops:
Thanks for reading!
Have you watched Stranger Things or read the companion? If so, what did you think? Do you have a favorite character?