Sir Simon: Super Scarer by Cale Atkinson is a beautifully illustrated and adorable tale about a friendship between a ghost and a boy, who bond over the chores that they have to complete.
Let's dive in!
My Thoughts on Sir Simon: Super Scarer by Cale Atkinson
Our main character, Sir Simon Spookington has haunted many things ranging from a forest to a potato. But Sir Simon is on to a brand new haunt that he is very excited about. This time, he is haunting a house!
To make things even more exciting, he has heard that two grandparents are moving in, and grandparents are the best to haunt!
However, when Sir Simon goes down from the attic to get a closer look, he's thrown for a bit of a loop; a kid has moved in!
This book was adorable! The artwork was wonderful and so much fun. The story-line was engaging, humorous, and centered around friendship. There were also a few lessons thrown in there, such as treating others how you'd like to be treated, being kind and understanding, and accepting that people aren't good at everything and that's okay.
The whole book was so lovely; from the end pages to the smaller details. Check out some of these photos: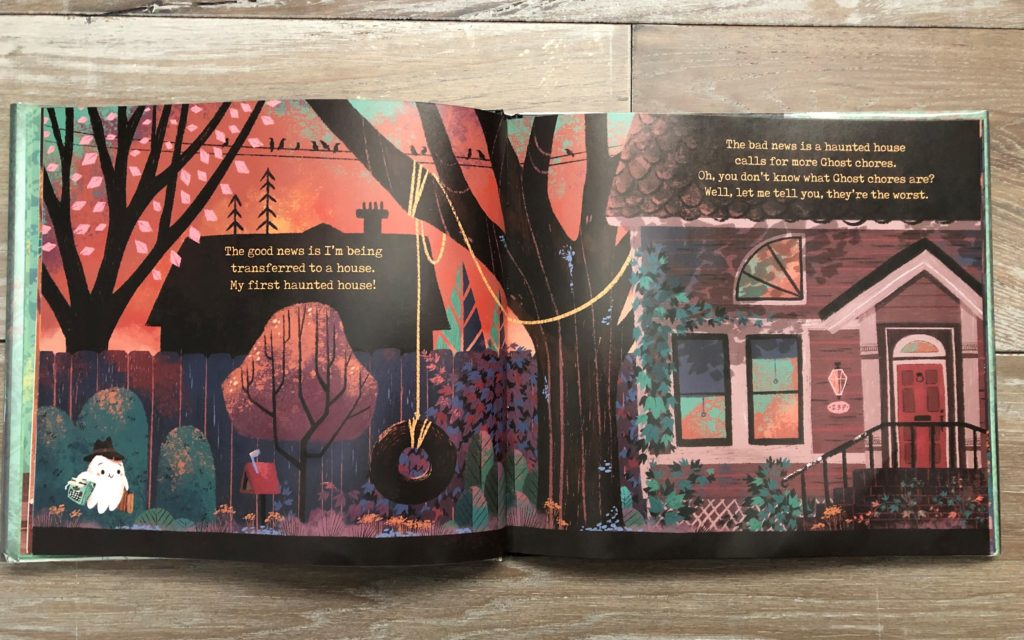 My Final Thoughts on Sir Simon: Super Scarer
I would very highly recommend this one!
It is definitely one I will be adding to my "Children's Library" wish-list, and one I will likely be buying as a gift very soon!
---
Snag a copy through Bookshop to help support local indie bookshops:
Thanks for reading!