A Monster Of All Time: The True Story of Danny Rolling is a true crime novel that discussed the horrible actions of a true monster.
Far too often, I've found that true crime tales focus on just one element of the case, rather than giving the full picture.
That wasn't the case here; this novel was wonderfully written!
Full disclosure: I was given a free copy of this book by the author as a participant of the Partners In Crime Book Tour in exchange for an honest review. This did not affect my rating in any way.
Let's dive in to my review!
A Monster Of All Time: The True Story of Danny Rolling, The Gainesville Ripper by JT Hunter
Synopsis:
Ambitious, attractive, and full of potential, five young college students prepared for the new semester. They dreamed of beginning careers and starting families. They had a lifetime of experiences in front of them. But death came without warning in the dark of the night.
Brutally ending five promising lives, leaving behind three gruesome crime scenes, the Gainesville Ripper terrorized the University of Florida, casting an ominous shadow across a frightened college town.
What evil lurked inside him?
What demons drove him to kill?
What made him A Monster of All Time?
My Thoughts on Of All Time: The True Story of Danny Rolling, The Gainesville Ripper
The tale was set up in a way that was really interesting. In the beginning, it was split between chapters about the murders, and flashbacks to the murderer in prison beginning with his dream of revenge and moving along his path as he got out of jail and began his evil deeds.
These timelines met up toward the middle, where we then focused on the murderer and the court proceedings, as well as the fall out of a man who had been previously accused.
I appreciated the information that this novel included because it really told the full story. We were given background information about the murderers childhood and plenty of information about his actions. We read the horrific details about the murders and saw the autopsy sketches. We got the court action, notes about the media coverage, and the resolution of the case.
But most importantly, we were given an equal amount of information about the victims and their families. We learned what the victims were like, what they did in high school, and what they were going to college for. We learned about their families and how their loved ones dealt with the horror. I especially loved that we were able to read quotes from the family members once the monster was put down.
This novel absolutely broke my heart. The crimes were terrifying and absolutely horrible. But with the elements from the families, and the reaction from the community during and after the events, this tale was also slightly uplifting.
My Final Thoughts on Of All Time: The True Story of Danny Rolling, The Gainesville Ripper
I highly recommend reading this one if you're interested in true crime.
---
About the author, JT Hunter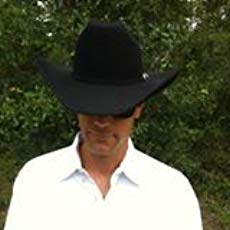 "J.T. Hunter is an attorney with over fourteen years of experience practicing law, including criminal law and appeals, and he has significant training in criminal investigation techniques. He is also a college professor in Florida where his teaching interests focus on the intersection of criminal psychology, law, and literature." via Goodreads
To learn more about J.T. Hunter, check out the links below:
---
Read an Excerpt from the Novel:
Prologue
January 1987
Parchman, Mississippi
The prisoner raged in his lonely cell.
"When they let me out of here," the prisoner swore to himself, "I'll make them all pay."
Years of condemnation and contempt had taken its toll, breaking him down, eroding his spirit, destroying all sense of hope. Now only the anger remained.
Cast into the bowels of Parchman Prison, the notorious Mississippi State Penitentiary, the prisoner had suffered daily torments during his confinement, each day falling deeper and deeper into despair. Raw sewage regularly seeped into his cell through the floor and flowed from a broken drain down the hall, flooding the cramped 8 x 10 feet concrete space with a revolting grey-brown liquid and an unrelenting stench.
Kept in this torturous isolation, his besieged brain had betrayed him, replaying the grievous moments of his life, all of the humiliations and feelings of helplessness, every piercing word, and every raw, painful memory. It was a constant reminder that the world had always been a hurtful place of violence, animosity, and aversion, never one of empathy or understanding.
Desperate to escape the unrelenting torment, he retreated ever deeper into the labyrinth of his own mind, creeping ever closer to madness. It was in that maze of insanity that he found himself. Or rather, something found him.
In the bleak, all-encompassing darkness, something whispered his name.
Faceless and formless, the voice seemed to emanate both from the impenetrable blackness surrounding him and from the shadowy depths of his own consciousness. The voice soothed and seduced him, its language both alien and familiar. It promised the strength to survive whatever nightmares awaited the remainder of his confinement. It offered the tools of revenge for his present condition, for all of the wrongs committed against him in the past, and for the scorn and mistreatment yet to come. Most of all, it promised the power to make others feel the suffering he had so long endured.
Then a name imprinted itself into his brain, uttered from an unseen shape in the darkness, or muttered from the murky depths of memory.
"Gemini," an eerie voice proclaimed. "I am Gemini."
At that moment, an infernal compact was crafted, a devil's contract offering redemption for the damned, a demonic covenant accepted regardless of the terms. Caring nothing for the consequences, the prisoner embraced the assurance of vengeance, pledging revenge for the countless injuries inflicted upon him. Just as a cold, uncaring world had robbed him of his humanity and stolen years of his life, he would take the lives of others in an equal and equitable proportion. A new sense of purpose washed over him, bringing with it a rebirth, a recognition of what he needed to do.
And now he waited, marking the days with hidden malice, the bitter darkness of his cell matched only by the malevolence of his twisted, tainted soul.
---
Snag a copy through Bookshop to help support local indie bookshops:
---
Enter to win an Amazon gift card via Partners In Crime Tours:
a Rafflecopter giveaway
---
Check out the other stops on the tour!
07/01 Interview @ Books Chatter
07/02 Guest post @ The Book Divas Reads
07/03 Showcase @ mystery suspense reviews
07/04 Review @ Archaeolibrarian – I Dig Good Books!
07/05 Interview @ CMash Reads
07/06 Showcase @ Stacking My Book Shelves!
07/09 Guest post @ Books Direct
07/10 Review @ Cheryls Book Nook
07/10 Showcase @ Eclectic Moods
07/10 Showcase @ The Reading Frenzy
07/11 Showcase @ The Bookworm Lodge
07/12 Review @ Books with Bircky
07/15 Review @ The World As I See It
07/16 Review @ Rockspringscrafts
07/17 Review @ FUONLYKNEW
07/18 Showcase @ Book Reviews & More by Kathy
07/19 Review @ Jersey Girl Book Reviews
07/20 Review @ Bound 4 Escape
07/21 showcase @ Mystery Shelf
07/22 Showcase @ Celticladys Reviews
07/24 Review @ COVET TO COVER CAFE
07/25 Review @ Erica Robyn Reads
07/26 Guest post @ Nesies Place
07/26 Review @ From the TBR Pile
07/27 Review @ fundinmental
07/27 Review @ JBronder Book Reviews
07/28 Review @ Book Fidelity
07/29 Review @ Lynchburg Mama
07/30 Review @ Thats What Shes Reading
07/31 Review/Showcase @ ROMANCE UNDER FIRE
07/31 Showcase @ Teatime and Books
---
Thanks for reading!
If you read true crime, I'd love to hear your recommendations!