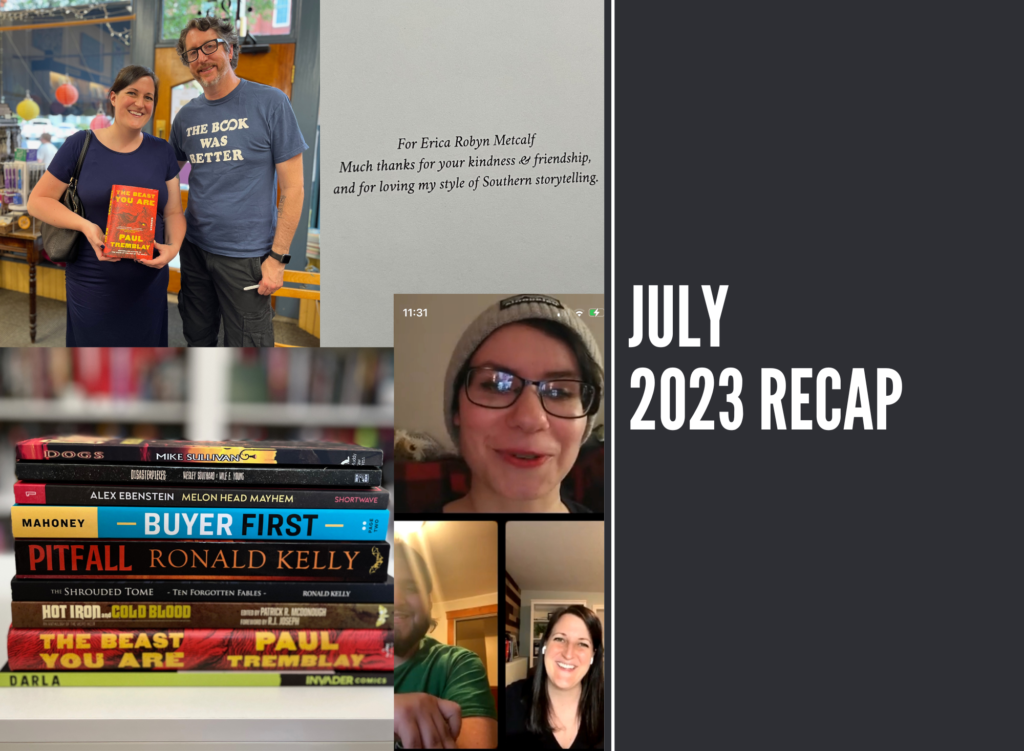 Oh, July! One of my favorite months of the year. This month was another blur, but an absolute blast at the same time!
On a personal level, this month held my birthday! Alex and I went to Concord, NH for a stop at the bookstore and dinner. It was a nice and quiet birthday!
We also had our baby shower this month. Alex and I did an open house shower so people could come to us whenever they were free during the allotted time frame. I cannot believe how well this went and how much everyone spoiled us and our little one. After four years of trying, I still can't believe this is actually happening!
Immediately after the party, I went to a book event at Water Street Bookstore to meet the amazing Paul Tremblay! While there, I got to chat with so many good author friends and meet a couple of new authors; Gregory Bastianelli, John Durgin, Gage Greenwood, Mike Sullivan, and Michael Clark. I'm kicking myself for not getting a group photo or photos with these other authors or the guest interviewer, Joe Hill! But I did snag one with Paul:
This month I also got to participate in my very first Instagram live event to honor the latest book coming out by Katherine Silva! This was an absolute blast! I loved chatting with Kat and Aquino Loayza and also seeing some friends in the chat.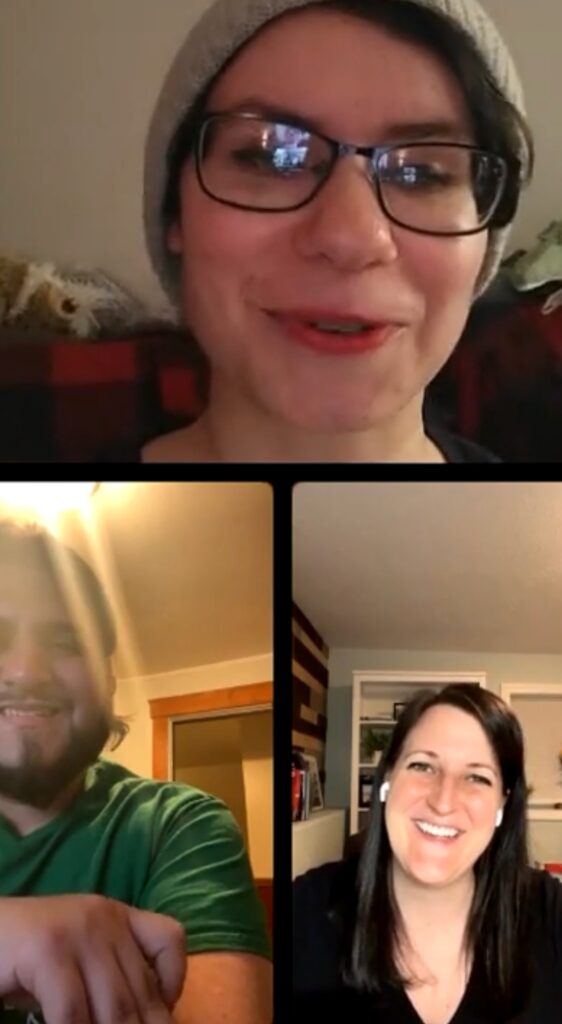 To cap off the month, I got my copy of The Shrouded Tome: Ten Forgotten Fables by Ronald Kelly in the mail and got to see this in print! I still cannot believe Ron dedicated the book to me. I'm so honored!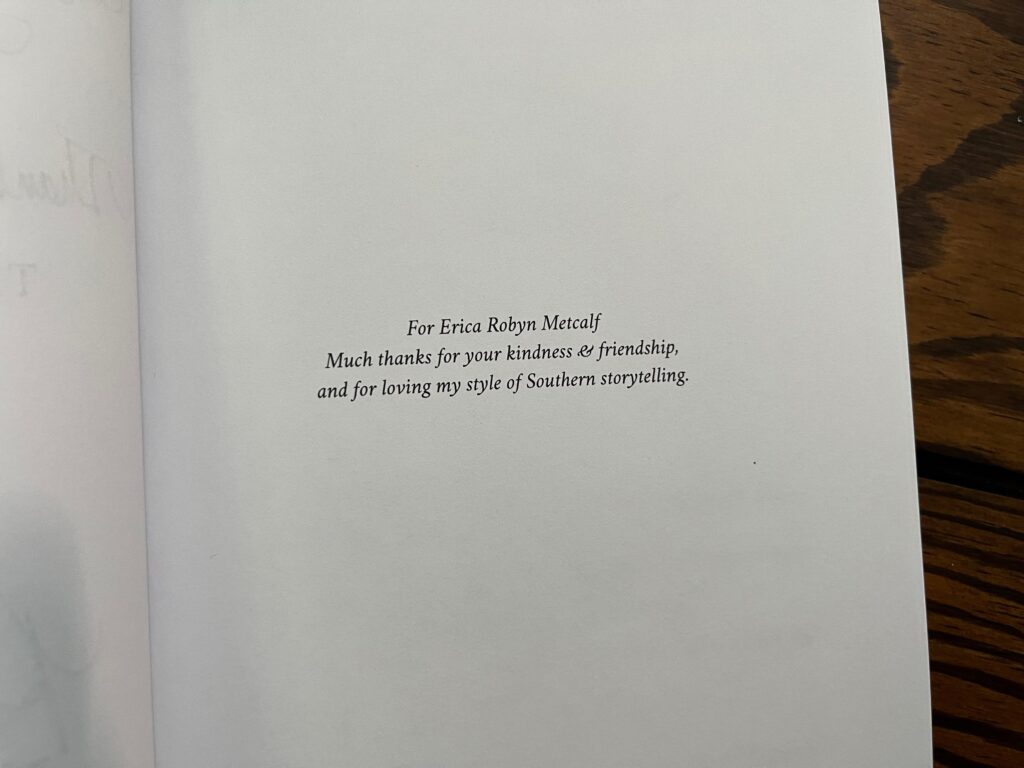 Let's dive in!
My July 2023 Recap
Reading:
Other Posts:
Monthly bookish-haul:
This month I acquired the following books:
Dogs by Mike Sullivan (signed!)
Disasterpieces by Wesley Southard and Wile E. Young (signed!)
Melon Head Mayhem by Alex Ebenstein
Buyer First: Grow Your Business with Collaborative Selling by Carole Mahoney (signed!)
Pitfall by Ronald Kelly (signed!)
The Shrouded Tome: Ten Forgotten Fables by Ronald Kelly (signed!)
Hot Iron and Cold Blood edited by Patrick R. McDonough (ARC)
The Beast You Are by Paul Tremblay (signed!)
Darla from Invader Comics
My favorite book photo this month: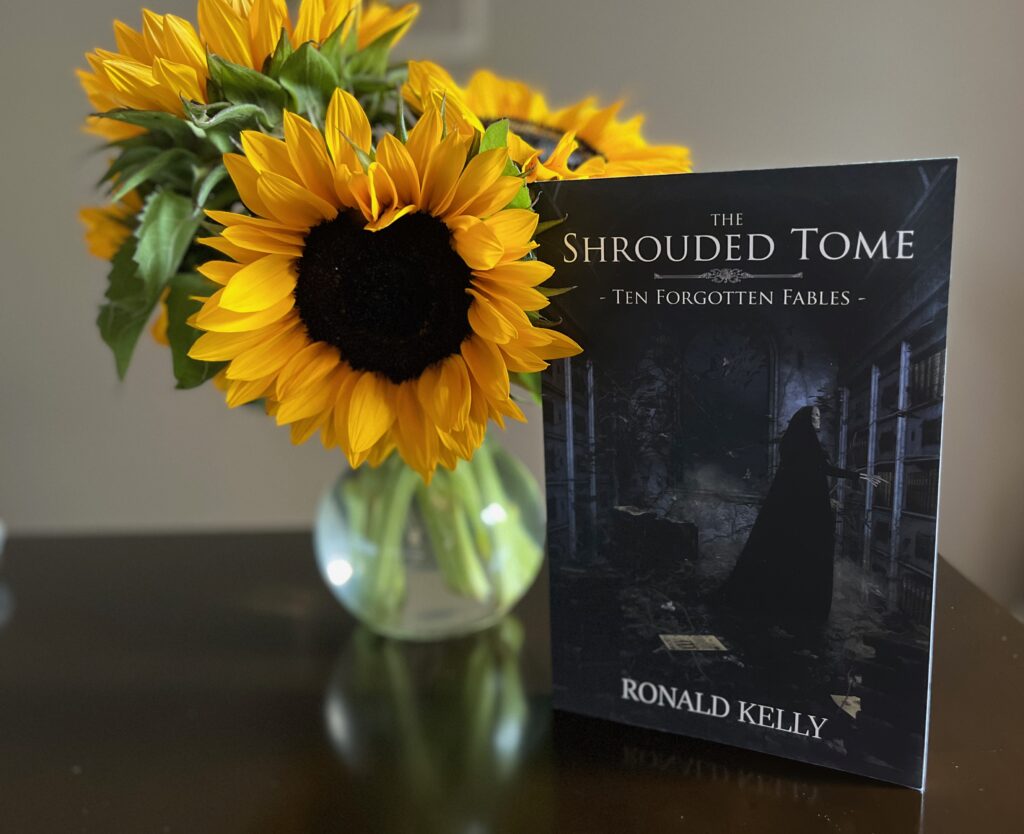 Thanks for reading!