I've seen a lot of very pretty Little Free Libraries since I began this journey, but this LFL has jumped right into first place and has stayed there since I visited almost a full year ago!
Let's dive in!
Little Free Library Visit – Kalmia Way, Bedford, New Hampshire
Driving up, I actually gasped when I saw this Little Free Library. Settled in the side of the homeowner's property, when driving up, the first thing you'll see is the paint job on the side that has a stunning space theme!
The overall color is a dark black with black hinges which really makes the paint on the side pop even more!
Boy was this one packed! I was so excited to see some horror and thriller books here like Devolution by Max Brooks and Before She Disappeared by Lisa Gardner.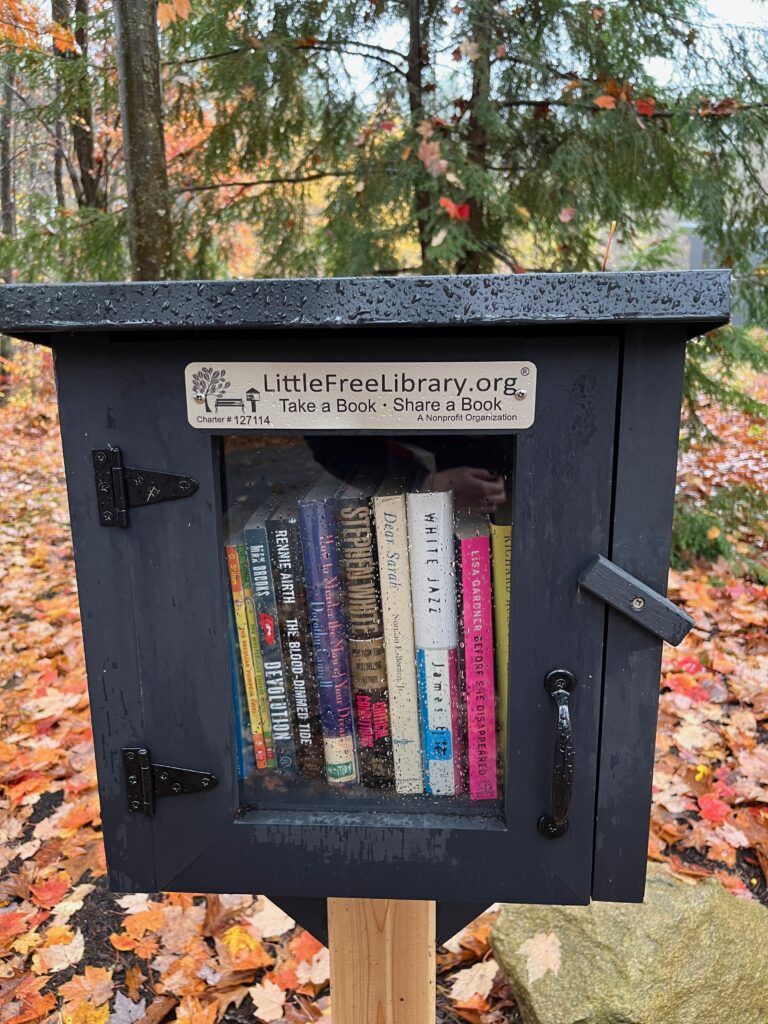 Based on the stunning paint colors on the side, I just had to leave my duplicate copy of Dark Observations by Catherine Cavendish! They pair SO well together!
I still just can't believe how pretty this one was! I cannot wait to stop by again when it's not raining. This is going to the top of my list when I start revisiting rather than going to new ones.
This was also the first LFL that had an open guest book on the app, so of course I had to comment to call out their amazing paint job!
---
Thanks for reading!
If you happened to snag the copy of Dark Observations at this LFL, I'd especially love to hear from you!