My goodness, June was wild! We kicked off the month by having a friend come to stay for a bit, then we went to see Across the Spiderverse, I attended the first farmers market of the year at my favorite spot, had lunch with a friend, read 9 books, watched 7 horror films, and much more. I also got to spend some time in Boston with my work team! It was so nice to see them in person again! While I was in the city I had time to visit one of my favorite bookshops, Beacon Hill Books.
We also had quite a few house-related projects we either tackled or got started this month. The first project was having plumbers come out to remove our very old and very rusted and dangerous garbage disposal that had finally kicked the bucket and started leaking underneath our sink. That resulted in us also needing an electrician to properly take care of the wiring. I was so grateful to find a great electrician that came out very quickly. We also had a repairman come out to replace the ice machine in our refrigerator that suddenly stopped working properly and spewed water all over the floor. Luckily, that happened when we were getting ready for work so we were able to turn it off before it got really bad. Next up, we had the pest company come back out to take a look at the mouse issue, and this time they found where they were getting in. Lastly, we had someone come take a look at our tub that has started cracking to get an estimate for a full shower replacement.
On top of that, we had a slew of doctor's appointments. One of which was the baby's anatomy scan. We were so relieved to see that all was well! We also hit viability week this month, so that has let me relax a bit more. Things are going well overall with the pregnancy, but I'm definitely looking forward to the due date. The further into this process we get, the more convinced I am that we're a "one-and-done" family.
But one of the coolest things to happen this month was that I got to spend an evening with Michael Clark and The Book Monster, George! It was so nice to just be able to hang out and chat while celebrating Mike's latest book release!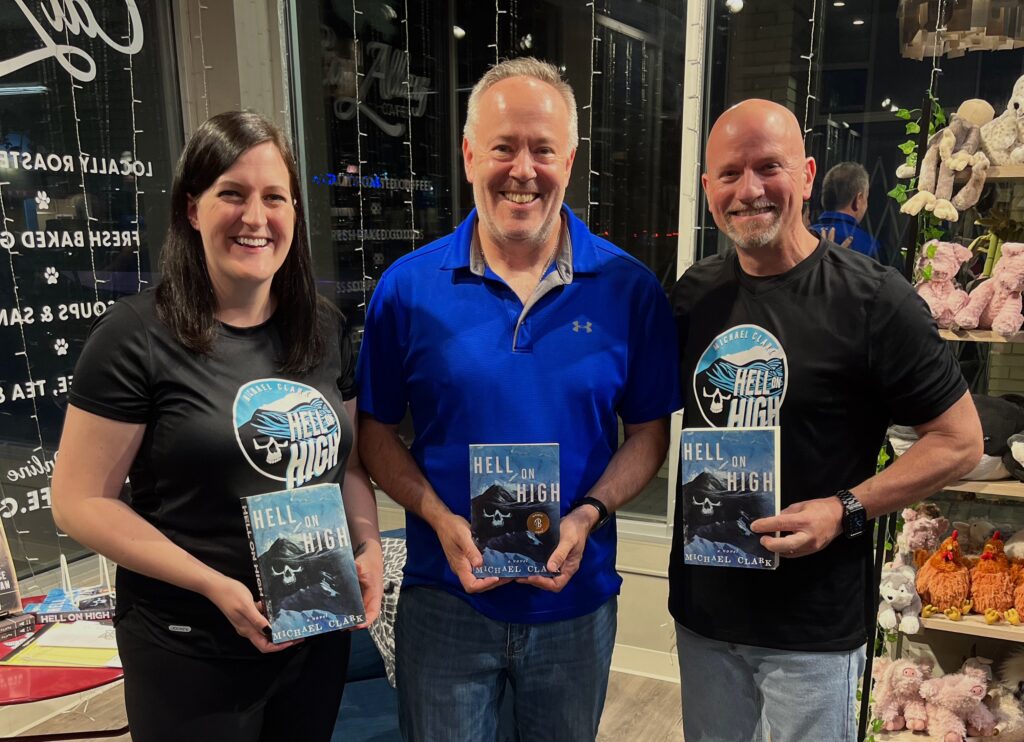 Let's dive in!
My June Recap
Reading:
Other Posts:
Monthly bookish-haul:
This month I acquired the following books:
Bound in Flesh edited by Lor Gislason (a signed copy!)
It Calls From Below edited by David-Jack Fletcher
The Hunger by Alma Katsu
A House With Good Bones by T. Kingfisher
The Shoemaker's Magician by Cynthia Pelayo
Inside Out by Lor Gislason (a signed copy!)
The Briars by Stephanie Parent
The World You Loved by Brennan LaFaro (a signed copy!)
The Wishing Game by Meg Shaffer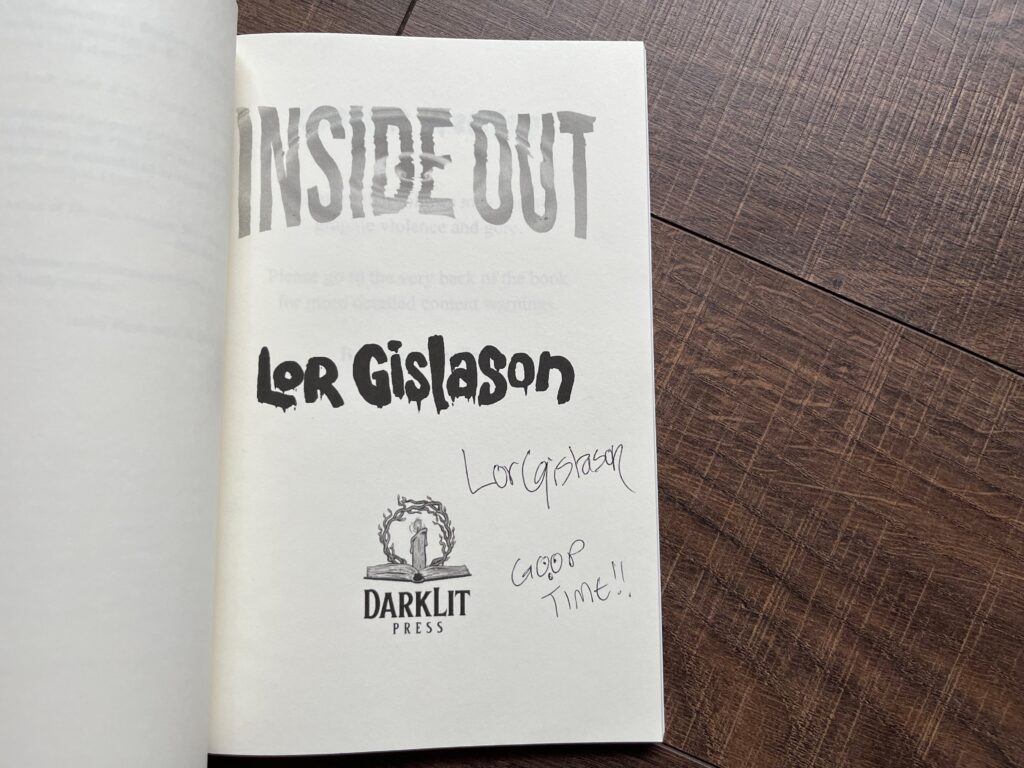 My favorite book photo this month:
Thanks for reading!