July's Little Ghosts subscription package is one of my favorites so far! I can't wait to show you all what this package held.
Let's dive in!
My Thoughts on the Little Ghosts Unboxing – July 2023 –
Per usual, here's this month's little ghost on the packaging!
The Books:
In the July package, we had the following:
I absolutely cannot wait to dive into both of these! I had previously snagged an ebook version of Melon Head Mayhem, but Darla was totally new to me!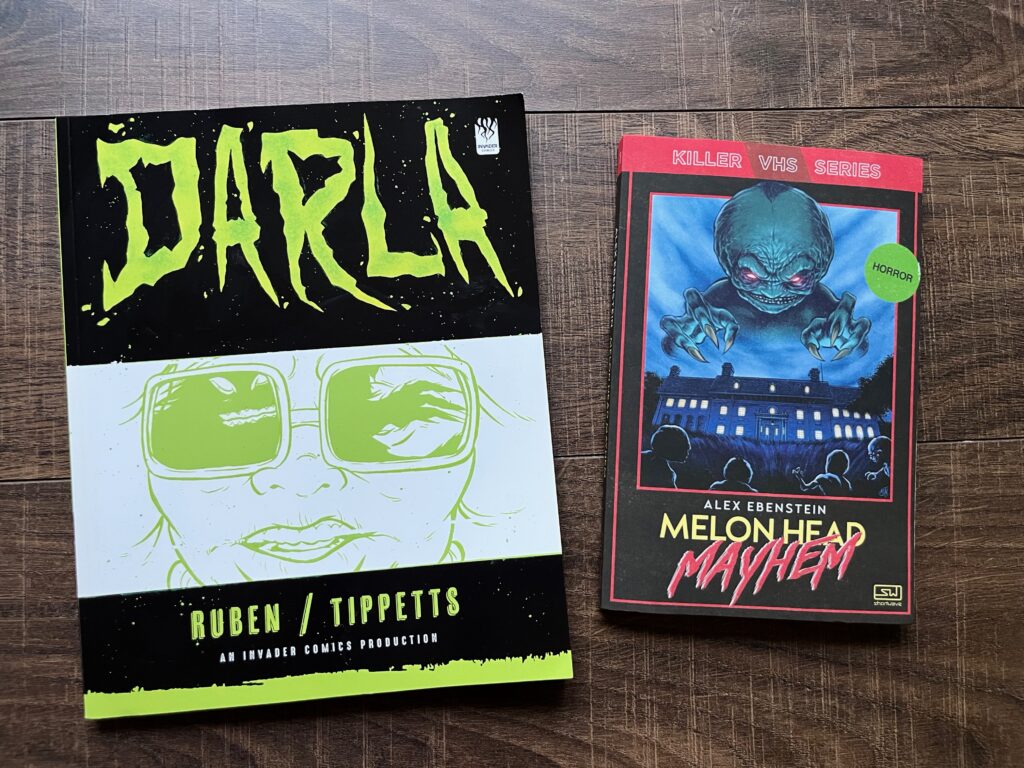 The Goodies:
This month's package came with a fantastic ad for Candy Cain Kills by Brian McAuley and a plastic VHS membership card that looks like a real membership card!
The Whole Package:
Another just absolutely amazing group of items! I'm so pleased with these items yet again!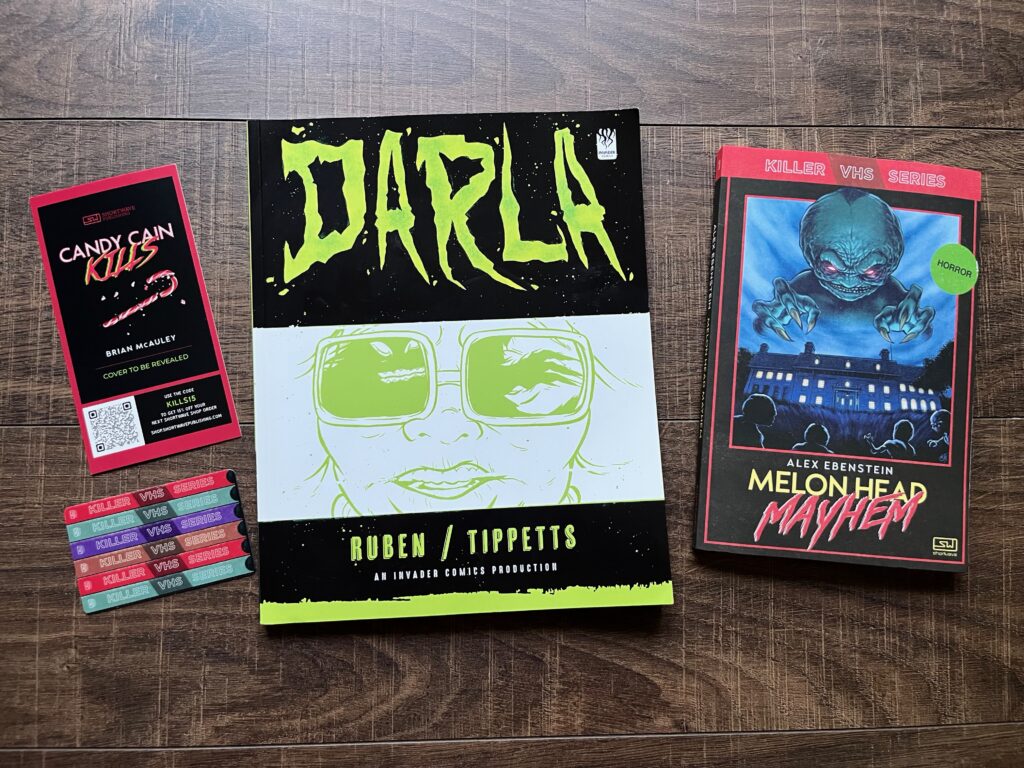 Thanks for reading!