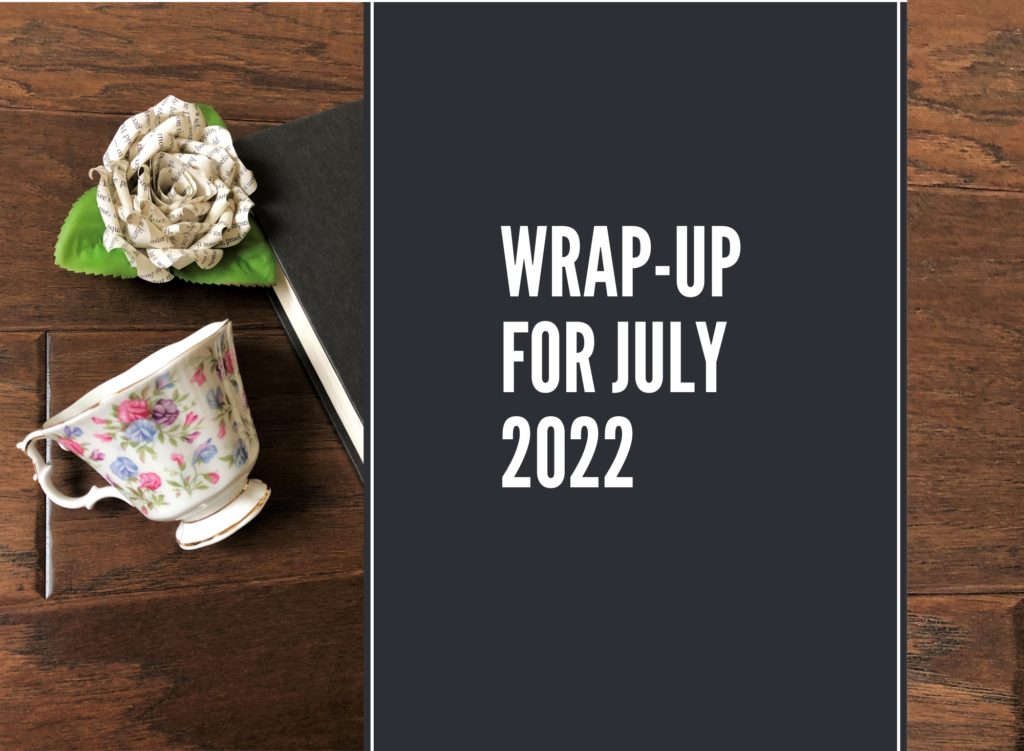 What a month July was!
Health things for me are holding steady for now and I'm really excited about that! Still having some struggles, but overall, it's more bearable than it has been. I actually had enough energy to start walking for at least 30 minutes a day again. I also had loads of reading time and made a good dent in my honest review backlog. Alex and I also picked one main focus to work on together and had awesome success there!
The element that Alex and I chose to really focus in on this month were our finances. Admittedly, this was long overdue! We started by adjusting our monthly expenses spreadsheet to see what had gone up and to pin point what needed to be reviewed. From this list, we immediately picked out cable. After almost three years of being told we can only do a package deal (internet, cable, and phone) through our current provider, I finally got a customer service rep that gave us just the internet packages. So not only did we save big on removing cable and a landline phone we never used, we also learned that we were severely overpaying for our internet access as well! That saved us a decent chunk each month right there, and we will save even more now that I have returned the cable box we were paying $14 a month to rent from them!
While on the call to change our services, we also switched over to their mobile phone service, cutting that bill in half! If you've been thinking about making changes… I now highly recommend Xfinity internet and mobile services if that's available in your area.
Next up, we set allowances for ourselves when it comes to "fun money," ordering takeout or going out to eat together, and our lunches we buy while at work. We were also very specific that this includes my tea mugs! Haha! This process was amazing. It helped me stay on track with our savings plans in a much more realistic way than just winging it like we had been.
Money has historically been a struggle for me to talk about, but I think I'm finally getting to a better spot. I even bought a couple of stocks this month! It's not much, at all, but I'm excited to learn about the process!
From this, there was one day we used one of our takeouts to get bagels after this silly conversation happened:
Alex: Remember that time you woke me up with a sausage, egg, and cheese bagel? That was the greatest day of my life! *laughs* I can't remember why you did that…
Me: Because you had said you wanted one!
Alex: That's all it takes?! Ohhhh baaaabe…!
For random updates, this month, I saw a funny twitter thread from @WalkinDude78. He was offering up to write out how each person died at Jurassic Park if they liked the tweet. My story was glorious:
"@ericarobyn was feeling good! She had just finished her latest blog write up, and was just finished her tea, when a success-hating Triceratops ran her down. Damn. Haters everywhere, even at Jurassic Park."
This month was also time for my plant progress photo updates! I just love seeing these house plants thrive! I don't really have a green thumb, but I'm trying!
Let's dive in to the rest of my recap!
July 2022 Monthly Musings
Reading:
Watching:
I watched some seriously amazing movies this month! I have two new favorites; Bloody Hell and Ready or Not.
Incantation | 2022 Horror Film –
If you're a fan of found footage heavy films, this is a great one! Not for me, but boy was the body horror intense!!
Wanted | 2008 Action Film –
This movie is so much fun! Action packed with a great underlying focus on love and family in the quest to do what's right.
The Sea Beast | 2022 Animated Film –
This was SO cute! My husband and I both loved it. Like many movies, the plot has its high points and its low points. But overall, it's a wonderfully uplifting tale. The cartoon cast was also wonderfully diverse! The pirate crew had people from many ethnicities and cultures! The main character, a feisty little girl, was perfect! I loved that they called out that she was full of vinegar from the start. You just knew she was going to do something great! Zaris-Angel Hator, who voiced Maisey, did a wonderful job! Definitely a much watch whether you have children in your home or not!
The Black Phone | 2021 Horror Film –
Oofh. This was such a good adaptation. I loved this story from Joe Hill, and seeing in on screen was such a treat. The two main kids were amazing. The way they showed their pain made me tear up.
Ready or Not | 2019 Horror Comedy Film –
I rented this one one afternoon after two of my coworkers were talking about it, and oh my gosh. I have a new favorite horror comedy! This was a BLAST. This was a PERFECT blend of horror and comedy, while managing to keep the super tense tone. The cast were all incredible, but Samara Weaving absolutely crushed it! I loved never being able to guess at what would happen next!
Invasion of the Body Snatchers | 1978 Sci-Fi Film –
How had I never seen this one?! This was such a bizarre watch. I loved all the quiet spaces in the film that added to the tension. There were many very unsettling scenes, like the bodies coming out of the pods. Ick! What an awesome cast as well! We had Jeff Goldblum, Brooke Adams, Veronica Cartwright, Donald Sutherland, and Leonard Nimoy to name a few!
Thor: Love and Thunder | 2022 Marvel Film –
Not my favorite of the bunch, but I enjoyed this! The usual level of silliness was present here.
The Gray Man | 2022 Action Film –
This was a blast! I love Ryan Gosling and Chris Evans. They both crushed it. Hated seeing Chris play a bad guy but he did an awesome job! I loved the level of humor mixed into this one and the action was awesome!
Moloch | 2022 Horror Film –
Holy smokes! This was so eerie! A bit slow until the ending. But my goodness that ending was worth the wait! The very last scene broke me.
Bloody Hell | 2020 Horror Comedy –
This was SO MUCH FUN! My goodness. This is definitely going to be one of my go-to horror comedy films. Right from the start, I knew this was going to be a hit for me. The action ruled. The gore was on the lighter side, but brutal when it was used. The overall storyline was entertaining. The humor though… perfectly done.
Listening to:
I'm obsessed with this song, Welcome to the Chaos, from two of my favorite bands, Fame on Fire and Ice Nice Kills:
I Prevail also launched a new song I can't get enough of, Body Bag:
Playing:
I got to play more Unstable Unicorns and Exploding Kittens this month! I had a blast. I just love these game so much!
In the bookish community:
In a wonderful back-linking project, someone from Kindlepreneur reached out to partner up. In adding a little icon for their list on my blog's sidebar, I was added to their article: Ultimate List of the Best Book Review Blogs!
Neil McRobert gave my blog post I did to celebrate his 100th episode a lovely little shoutout on his podcast, Talking Scared! Give it a listen at the tail end of episode #101 – Nat Cassidy and Who Asked for a Body Anyway?:
Monthly bookish related haul:
This month I had another awesome book haul!
The books I picked up from various sellers included:
You're Invited by Amanda Jayatissa
Montague's Carnival of Delights and Terror by Jamie Stewart
You're Mine by Somer Canon
I also picked up the following direct from the authors, which were all signed:
Swamp Monster Massacre by Hunter Shea
Forest of Shadows by Hunter Shea
Island of the Forbidden by Hunter Shea
Mail Order Massacres by Hunter Shea
Horrors Untold Vol 4 by Matt Wildasin
The Demon in the Glass by Matt Wildasin
Melancholia by Matt Wildasin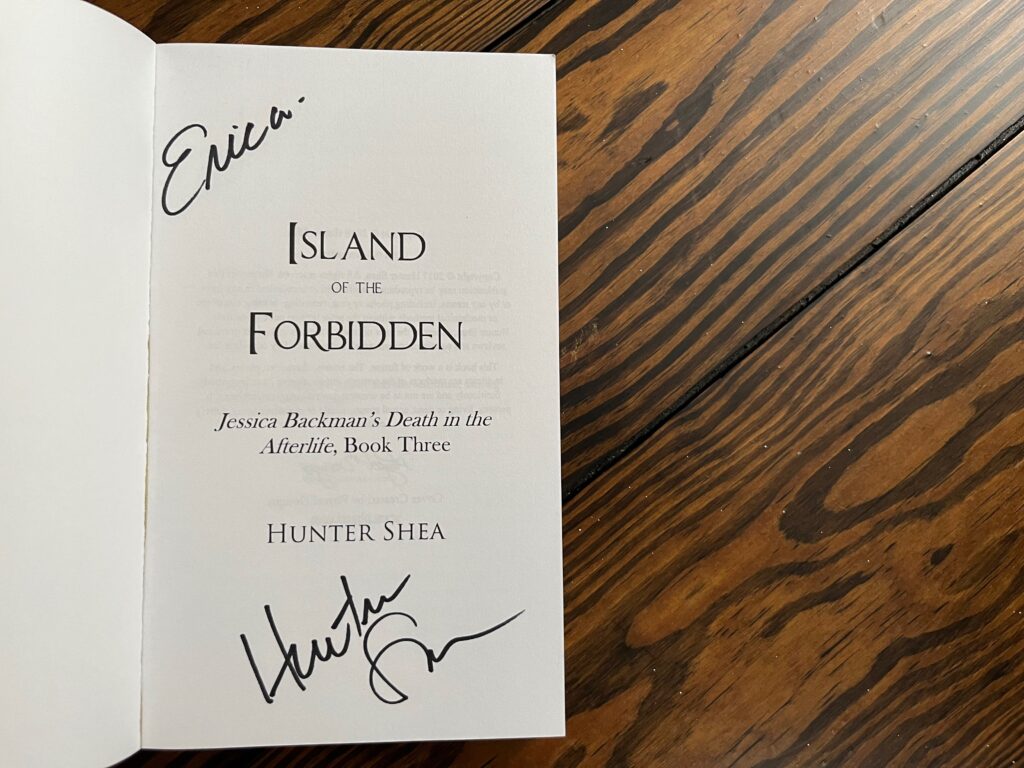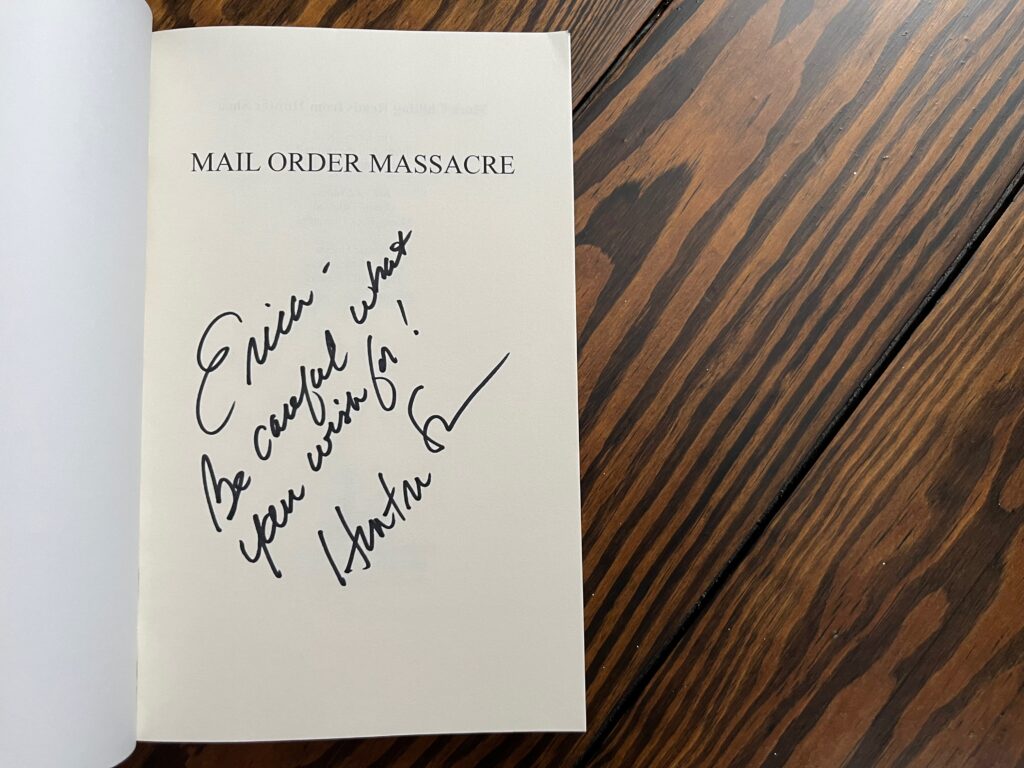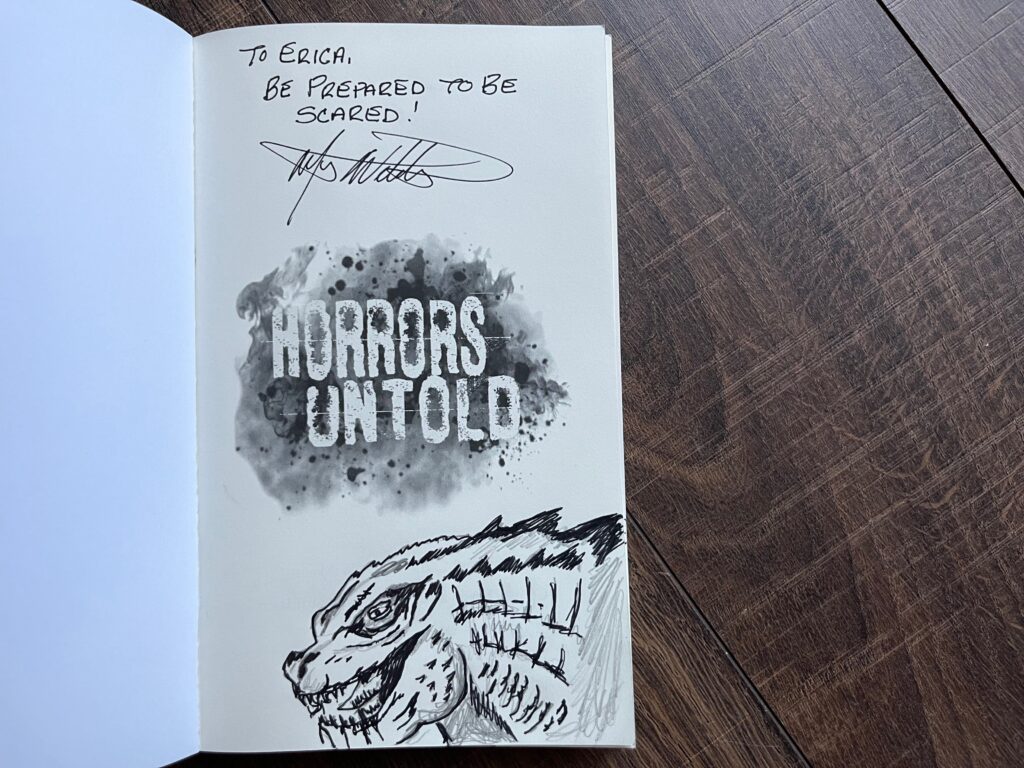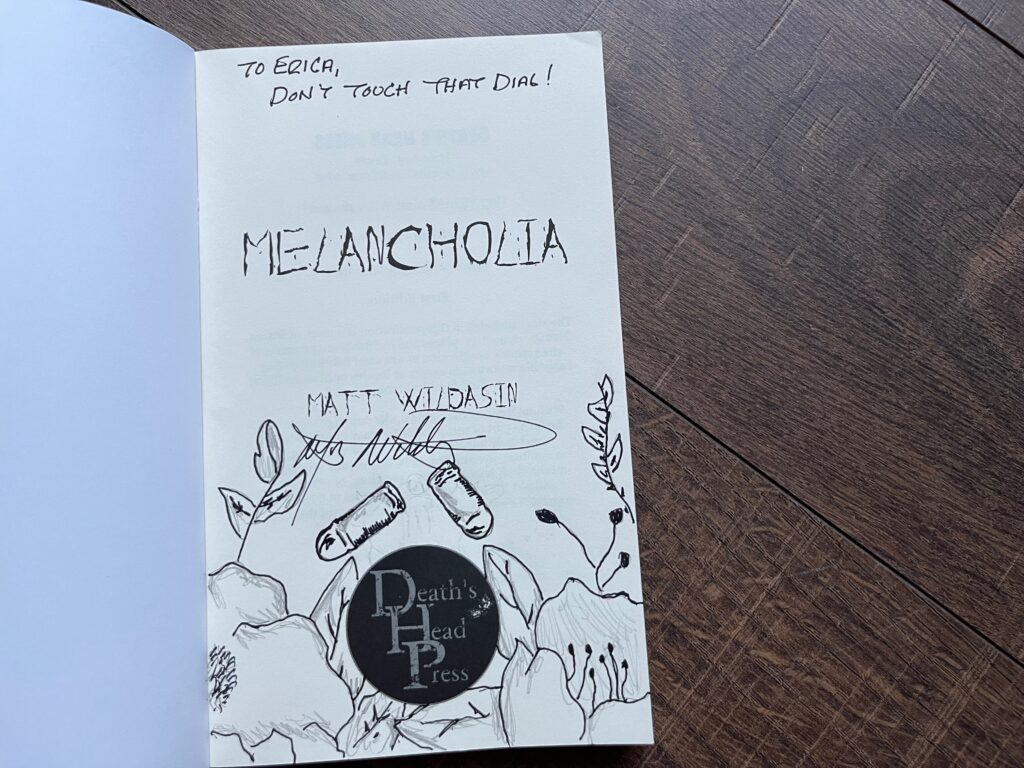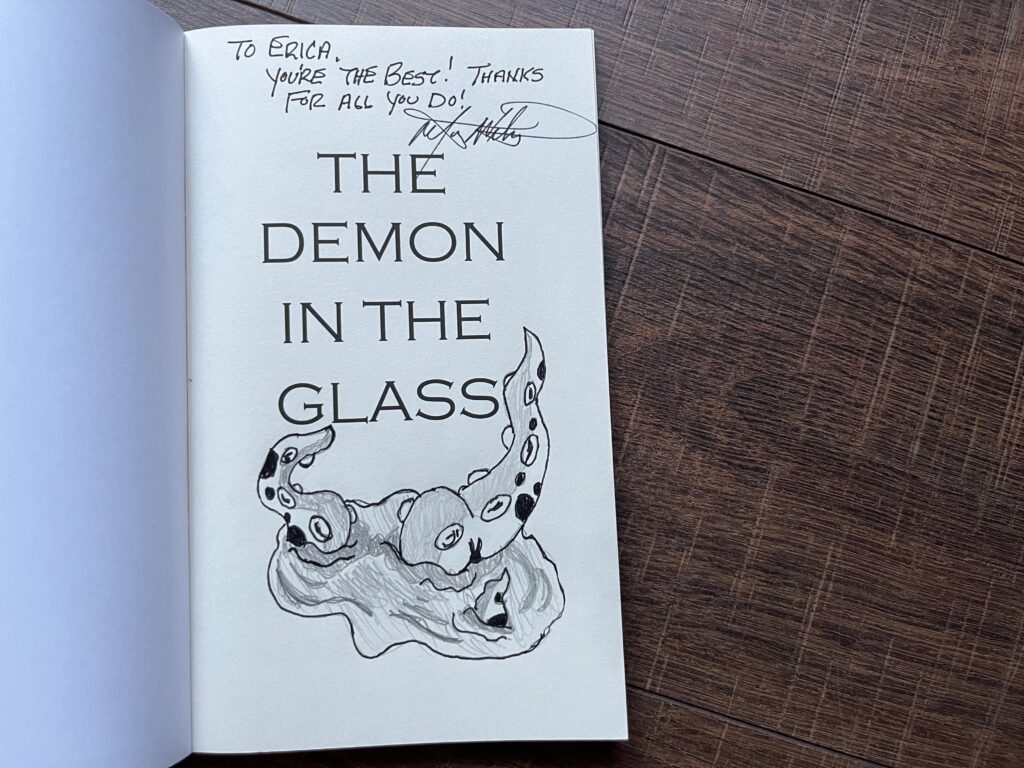 I also got a beautiful box from Tenebrous press for the Lure by Time McGregor preorder!
My favorite bookish photos this month: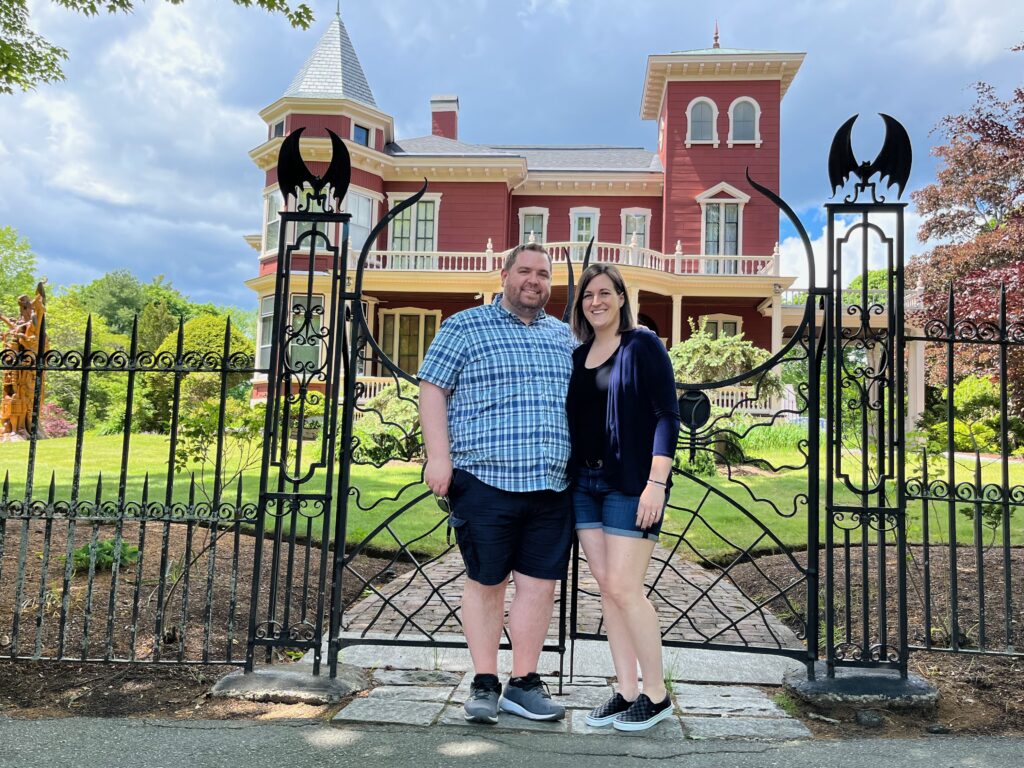 In case you missed it:
Looking forward to:
In August, I have a work trip to Nashville. I've never been, so I'm looking forward to seeing the area once the work part is over. My husband is also coming down to hang out with friends that are also driving or flying out to meet us for the weekend. We haven't seen most of these friends in a few years, so it will be awesome to see them! My anxiety about traveling is already spiked though… so I'm trying to mentally prepare for that. I'm really nervous about the whole trip with the current levels of COVID and Monkey Pox though.
Thanks for reading!