Last Wednesday, I had the chance to participate in a wonderful virtual session hosted by Gibson's Bookstore with the amazing Nina Nesseth! If you're a fan of horror films, you gotta check out this chat!
Let's dive in!
My Thoughts on the Virtual Chat with Nina Nesseth hosted by Gibson's Bookstore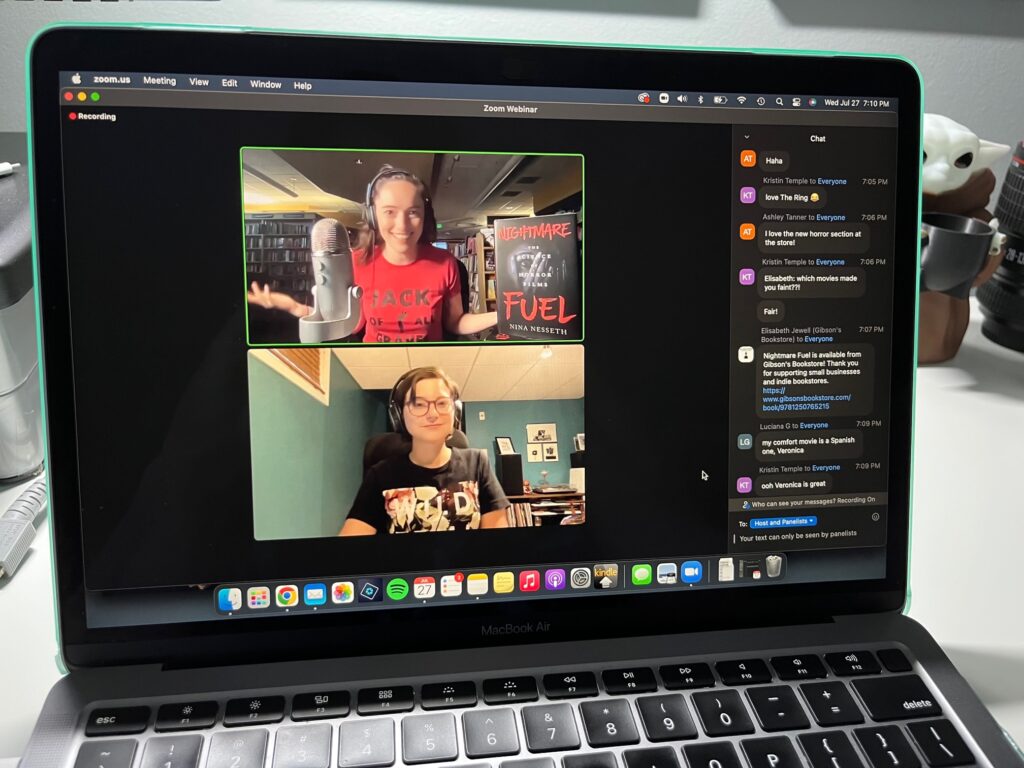 The event kicked off with a welcome from Elisabeth before turning things over to Ryan.
Ryan guided an awesome interview with the guest author! I loved all of the questions that were asked and the stories that Nina and Ryan both told.
I cannot wait to read Nightmare Fuel: The Science of Horror Films! I'm especially looking forward to the section about the soundtracks that make horror movies that much more intense!
If you haven't ordered a copy of Nightmare Fuel yet, click here to preorder from Gibson's. And if you're curious to see the list of movies that Nina talks about in the book, click here to access the Letterbox list!
If you didn't snag your virtual tickets, you can watch a recording of the event below!
Thanks for reading!