I am blown away by the preorder that I just received for Lure by Tim McGregor!
When I originally preordered the book directly from the publisher, Tenebrous Press, I was only expecting to get the book itself. When I first opened the package and saw this beautiful box, I couldn't believe it!
Of course, there will be spoilers below. If you have this preordered and want to experience opening it on your own, stop here!
If you're ready, let's dive in to the rest of the unboxing!
My Thoughts on the Tenebrous Press Lure Unboxing
The box itself is lovely! I'm obsessed with the color green they chose to use. On the front, we have the illustration of the mermaid, on the back is the press logo, and on the piece that you pull to open the box was the name of the press.
As soon as I finished unboxing everything, I put the box right on my bookshelf!
The Goodies –
When opening the box, the first thing I saw were all of these fun items! There were two bookmarks, two stickers and a pin! I love the Tenebrous press logo, and incorporating the Lure book cover design is a fun touch on the blue one! I also love how tiny the pin is!
The Book –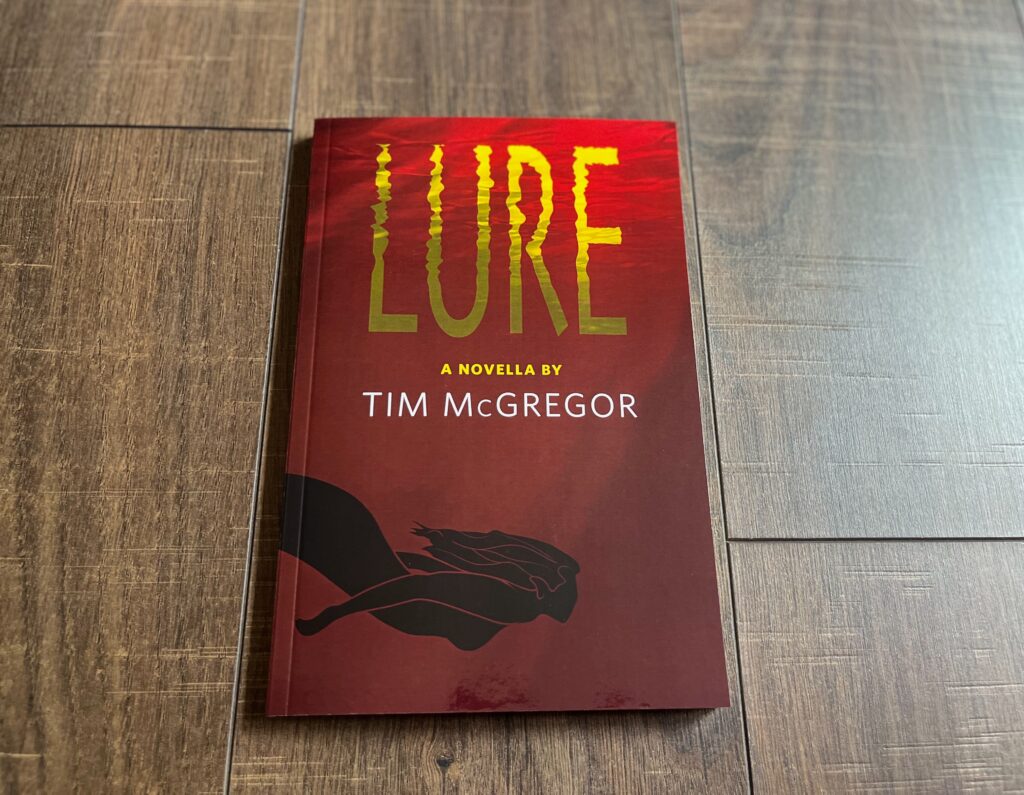 There she is! Lure is one of my most anticipated books coming out in July. I've been anxiously awaiting it's arrival and I'm so excited to dive in! As soon as I finish my current read, I'm starting Lure!
How amazing is that cover?! I love that the mermaid is swimming halfway onto the cover. She looks almost like a stereotypical Disney mermaid. But when we flip the book over, you see the rest of her and it's clear this is going to be a creepy one!
I had previously read Tim's novel, Hearts Strange and Dreadful, and I absolutely loved it! I also had the chance to chat with him on the Dead Headspace podcast as well. Since then, I have been meaning to look at more of his work, so I'm glad I'm finally going to read my second book from him! I also own Old Flames, Burned Hands, and need to read that one soon!
The Full Package –
Overall, I am very pleased with this! The publisher really went above and beyond for the preorder, and I greatly appreciate the surprise! I will definitely have my eye on them for any other upcoming releases.
Thanks for reading!
Go snag your copy today! The link for Tenebrous Press itself is still live here as of 7/17.