PHEW, what a month July was. I knew it was going to be busy at the start, and it only got more and more busy as the month went on.
To kick off the month, I attempted to follow V.E. Schwab's birthday week idea to do a little something for myself every day leading up to my birthday on the 7th (which is also V's birthday!). I failed horribly this year because I was just too darn busy! To make up for that failure, I treated myself to a few birthday purchases which included some books, Magnolia Park merch, and some workout gear from CVG.
Alex got me some beautiful flowers and Airpods that I'm obsessed with!
Alex also took me to an amazing dinner at a fancy restaurant we had never been to and I had the perfect birthday meal. We loved the restaurant so much, we ended up going the following week with friends!
I was still excited to have a birthday brewery hop with close friends later on in the month… but that was cancelled because I found out the day before that I had a "massive ear infection" according to the Urgent Care doc. I still don't know what qualifies as massive, but let me tell you, that wasn't a good time! I haven't had an ear infection since I had tubes put in my ears when I was a kid.
This time, it happened right before we were supposed to fly to Colorado, so I was really glad I just went to urgent care quickly rather than waiting until it was super painful. it started with ringing in my ear that was worse than normal. Then it felt like my ear and side of my head went tingly. Then I struggled to hear and was very sensitive to sounds. When I couldn't listen to music, I went in. It was never painful up to that point, just very uncomfortable. I started taking the antibiotics, and sure enough, the next day I was in a little pain. By the time I had to fly, I was in a better spot but I was still pretty uncomfortable.
From this, my doc wants me to go see an Ear, Nose and Throat specialist, so I have that scheduled for the end of August. I'm glad I jumped on making that appointment, because my ear has started ringing and feeling off again.
Before I knew it, most of the month had flown by and I was in Denver, Colorado! Our first stop was simply checking in and getting our rooms settled. Then we were off to my favorite brewery out there where I got to see my friend from The Cambridge Tradition! It was AMAZING to see her again. I can't wait to make plans again in a year or two to meet up and spend more time together. But even though it was just for a short time, it was still like no time passed at all since we were together in England.
Our team absolutely crushed it at at Convention! It was our first one since COVID hit, and while it was plenty stressful, it was amazing to see our members in person again. Just look at this marketing team! 🙂
After Convention, two of my coworkers and friends stayed a few extra days to go on various tours to explore the area. I may make a blog post about that to share soon 🙂
This is my favorite photo from the trip: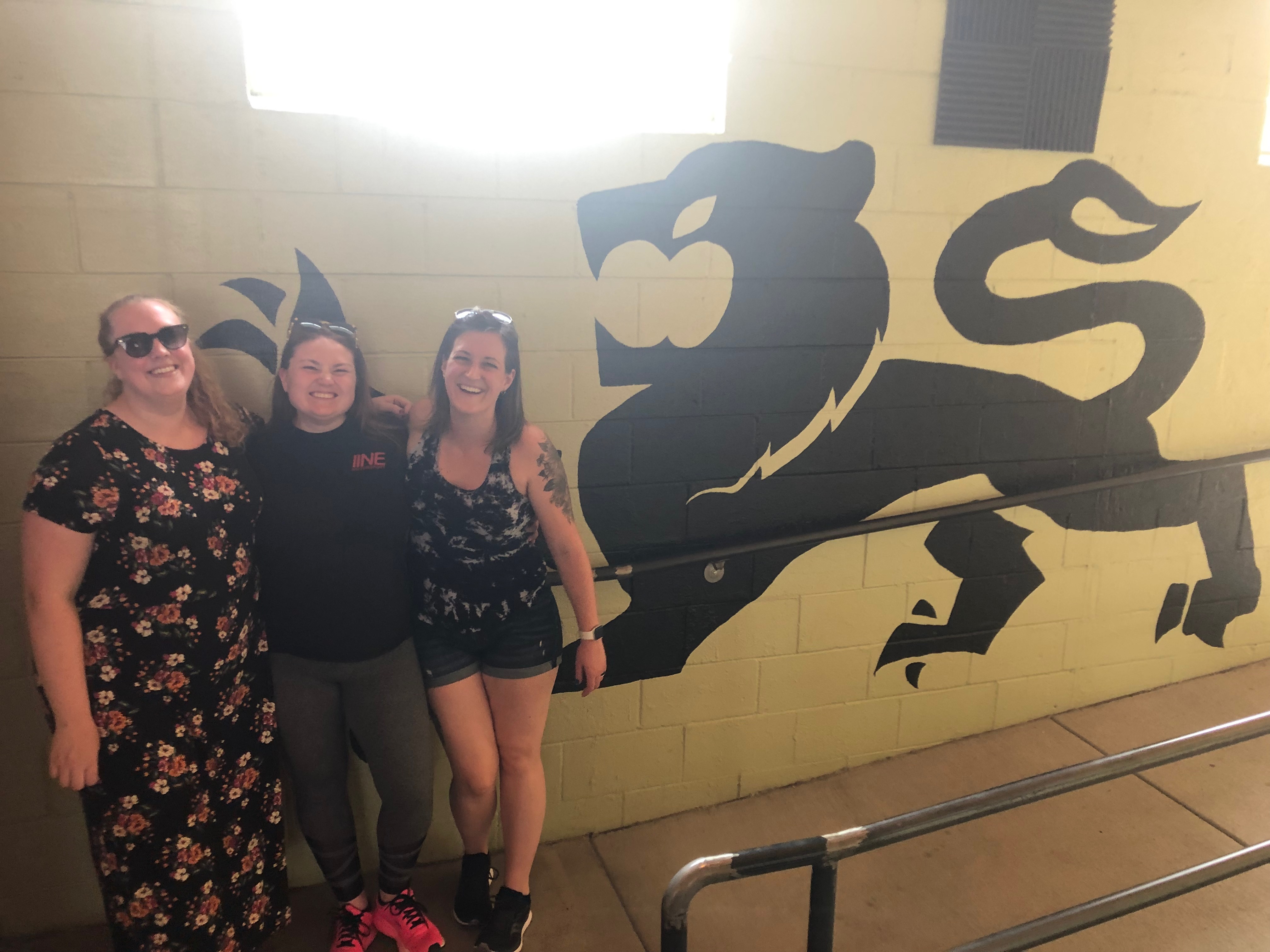 Health Update:
As for a quick health update, other than the ear infection… All of my bloodwork from my Endocrinologist and Rheumatologist came back fine! I still have Hashimotos, but I don't have any of the other diseases they were nervous about. That's great news on the one hand, but on the other, we still have no idea why I'm having weird symptoms. Granted, since getting the vaccine, many of my symptoms have gone away. I'm really antsy to go to ENT to see what they can tell me about the ear ringing and to see if they can solve the dizziness and maybe the weird headaches.
Let's dive in to the rest of my recap!
My Reading Breakdown for July:
5 Stars
4 Stars
3 Stars
2 Stars
1 Star
DNF
Monthly Musings
Watching:
The Avengers | 2012 Film | Disney+ – Five Stars
Another rewatch! I love this one so much!!
Fear Street: 1994 | 2021 3-Film Series | Netflix – Four Stars
For the first film, I thought it was SO fun. The start was the perfect kick off to a slasher. There were a few really silly moments but overall, I loved it! I didn't think the next two were as much fun as the first, and many parts were a bit of a drag, but still very fun over all!
Joe Dirt | 2001 Film | Movie Rental – Four Stars
Oh my goodness…. My husband was so excited to show me this. I laughed a lot! But a lot just made me super uncomfortable. I would watch again solely for the scene in the desert with the fireworks.
Ant-Man | 2015 Film | Disney+ – Five Stars
Another rewatch. I love this one so much. Paul Rudd is too perfect.
Wrath of the Titans | 2012 Film | Hulu – Five Stars
I loved this one! The humor made me crack up, the drama was intense, and the plot had me hooked. That labyrinth made me so nauseous thinking about it… the creatures at the end were also super creepy! Phew, what a movie!
Gunpowder Milkshake | 2021 Action Film | Netflix – Four Stars
This was SO MUCH FUN! I loved the powerful cast so much. The action is insane and the overall tone is so upbeat and fun. There were so many scenes that made me either gasp or laugh out loud. Karen Gillan crushed it!
Star Trek | 2009 Sci-Fi Film | Netflix – Four Stars
I can't believe it took me so long to watch this… This was wonderful! I loved all of these actors.
Thir13en Ghosts | 2001 Horror Film | Shudder – Five Stars
This is one of my top favorite horror movies. Since the first time watching when I was 11, I've been obsessed ever since. My cousin, Cam, and I used to talk about this movie all the time. He even got me a VHS copy for my birthday one year! This movie… I mean, it's got everything I love in horror films; characters you want the best for, while other characters you'd rather see bite it, terrifying ghosts, a suspenseful plot, and plenty of jump scares. The truck that sprays blood as bait at the beginning creeps me out every time! The beginning scene is absolutely brutal and insane. Then we jump to the heartbreak. But soon we're off into the hilarious set up that never fails to make me belly laugh with some of their lines. The first death in the house is SO GOOD. The hammer is INSANE, but the freaking Jackal….I'm obsessed with this cast. It's just so good. I also didn't know that Greg Nicotero worked on the makeup until now!
Vicious Fun | 2020 Horror Comedy Film | Shudder – Five Stars
THIS WAS SO FUN! I loved everything about this. I mean, when a young man finds himself trapped in a self-help group for serial killers, what can go wrong right?! The action was intense, there was loads of gore, and it also had plenty of humor mixed in. The characters were awesome and their actors did killer work! The soundtrack was also amazing.
American Mary | 2012 Body Horror Film | Shudder – Three Stars
PHEW. This was intense and made me so squeamish. Definitely a must watch for fans of body horror. What they did here with the color red was incredible! I loved the main actor, she crushed the role. But I certainly won't be returning to this one again.
Luca | 2021 Film – Five Stars
This was so cute! Go watch this one!
The Little Girl Who Lives Down the Lane | 1976 Horror Film – Two Stars
This was so dramatic we couldn't help but laugh. Yikes.
The Boy Behind the Door | 2021 Horror Film | Shudder – Three Stars
Absolutely gut-wrenching to think about this really happening. These boys were so brave to fight back. But phew… this was a dark one. A bit slow and some of the decisions made were a bit silly. The violence though, phew!
Slaxx | 2020 Horror Comedy Film | Shudder – Three Stars
This was hysterical. The acting wasn't great, but for the storyline, it made sense. The action and gore was fun! Overall, definitely worth a watch at least once.
Playing:
Nothing this month.
Drinking:
CAFFEINE. Anytime Convention rolls around, I survive off of caffeine, and that was certainly the case this time with the early flights, crazy work hours, and time change.
While in Denver, I also had a number of drinks.
At the Convention itself, there were free drinks for some of the events. I mostly stuck to champagne, which was delicious!
After Convention, we went on a Whiskey, History, and Outlaws tour and our tour guide recommended The Hurricane at this stop. My god. This may be my new favorite rum drink!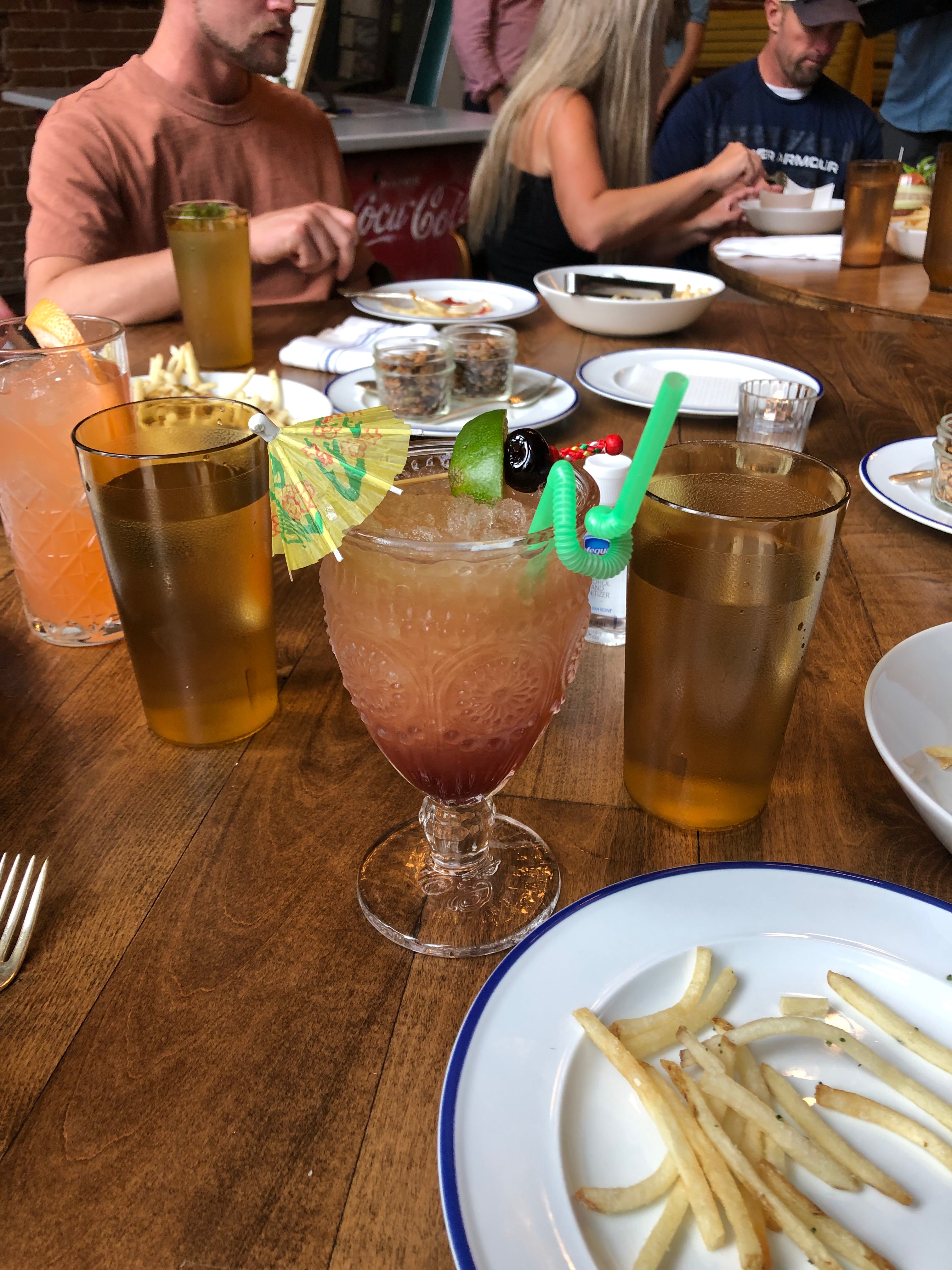 This was a watermelon sour that we drank while getting dinner on a rooftop, and I loved it so much. I need a brewery local to NH to make one of these!
We also did a brewery tour while in Denver. At one stop, I was pumped to try a fruity sour that was pretty good. At this stop, we also had a bunch of tasters for various kinds of beer, but I wasn't a fan of those as they were IPA's, India Pale Ales, and Stouts.
Our next stop on the brewery tour was a cider brewery. These were fun! I really enjoyed one of them specifically, but the rest weren't for me.
Other than the alcohol and fun drinks, I drank a TON of water. The entire time I had the ear infection and then when we were traveling, I was constantly sipping on a water. In Denver, it was mainly to stave off the altitude sickness but also because it was very warm out there.
Listening to:
I've been hooked on Magnolia Park again this month. This song is one I just can't get enough of and the video is so much fun!
In the bookish community:
To kick things off, my friend Cassie did her cover reveal for her upcoming children's book, Rosie Paints with Ghosts! I cannot wait for this book to launch. It's so freaking cute! I cannot wait to buy a copy for myself and for both of my baby nieces!
One of my favorite blogger, Angie of Stranger Sights, has an AWESOME blog page where she tracks all of the upcoming titles with preorder incentives. Click here to check out the page and perhaps snag yourself some preorders!
A few highlights of my month were book related, so I will add those in this section as well.
First, my friend's debut novel came out on July 20th! In honor of Slattery Falls by Brennan LaFaro launching, I hosted an interview with Brennan where we chat about his favorite book and author, if he has experience with something paranormal or unexplained, and much more!
I also got to read an early copy of Slattery Falls, and saw this shout out. I'm so happy I can call Brennan a friend!
Next up, I received a copy of a short story collection that another friend, Patrick R. McDonough, has a story in! I cannot wait to read this one!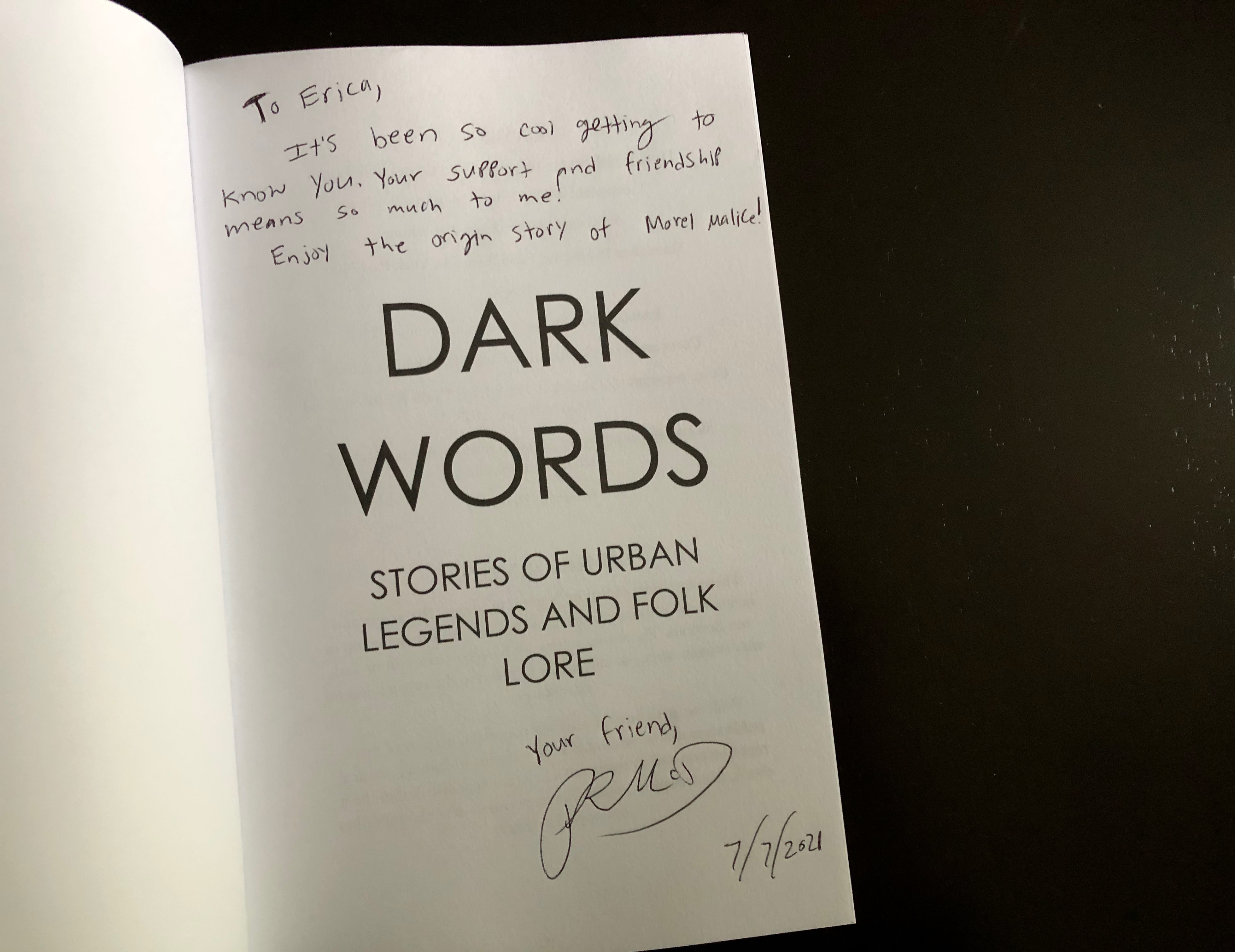 I was also shocked when I emailed the amazing Hunter Shea, and was able to snag a copy of one of his works, We Are Always Watching. Another I cannot wait to dive into! And I mean… Hunter Shea said I rock! Is this real life?! <3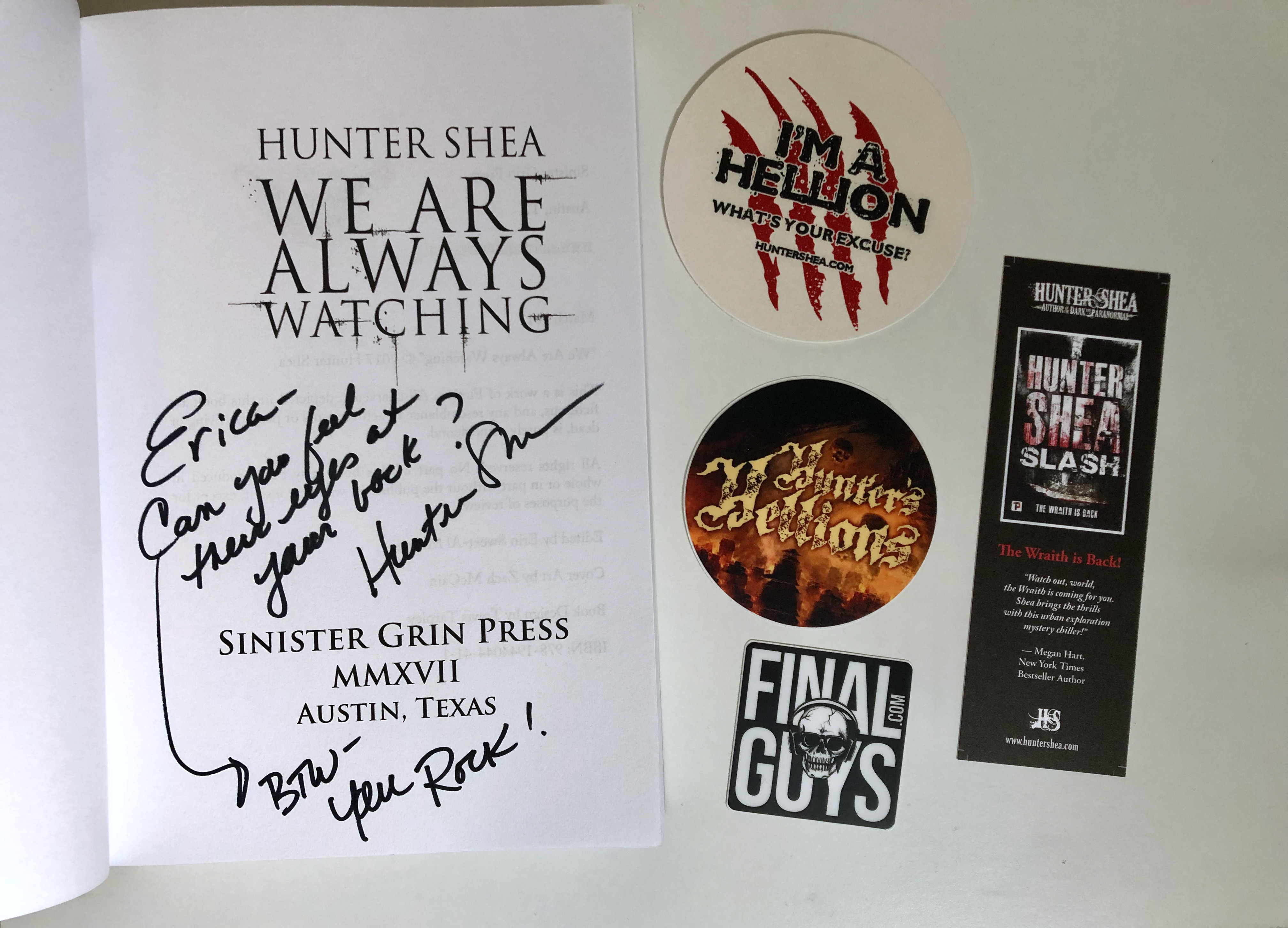 This month, the Dead Headspace episode launched with the amazing V. Castro. It was incredible to be a part of this recording. V. Castro is so talented! Her writing is beautiful and brutal, and she is such a bright light in the horror community. Click the photo to give the episode a listen!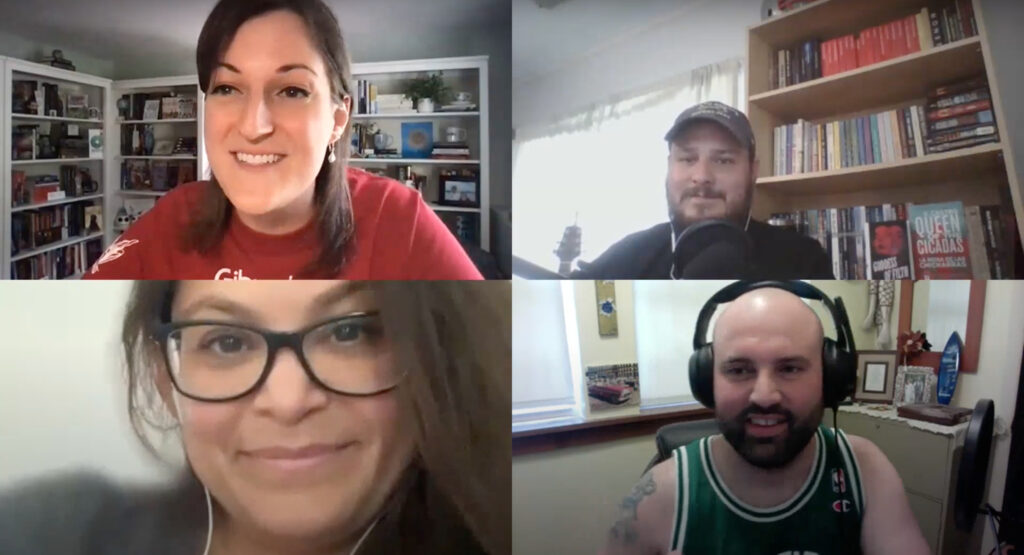 Monthly bookish related haul:
This month's haul consisted of a Nightworms package, the annual Flame Tree Press sale, my purchase from Denver, and purchases direct from friends!
My favorite bookish photos this month: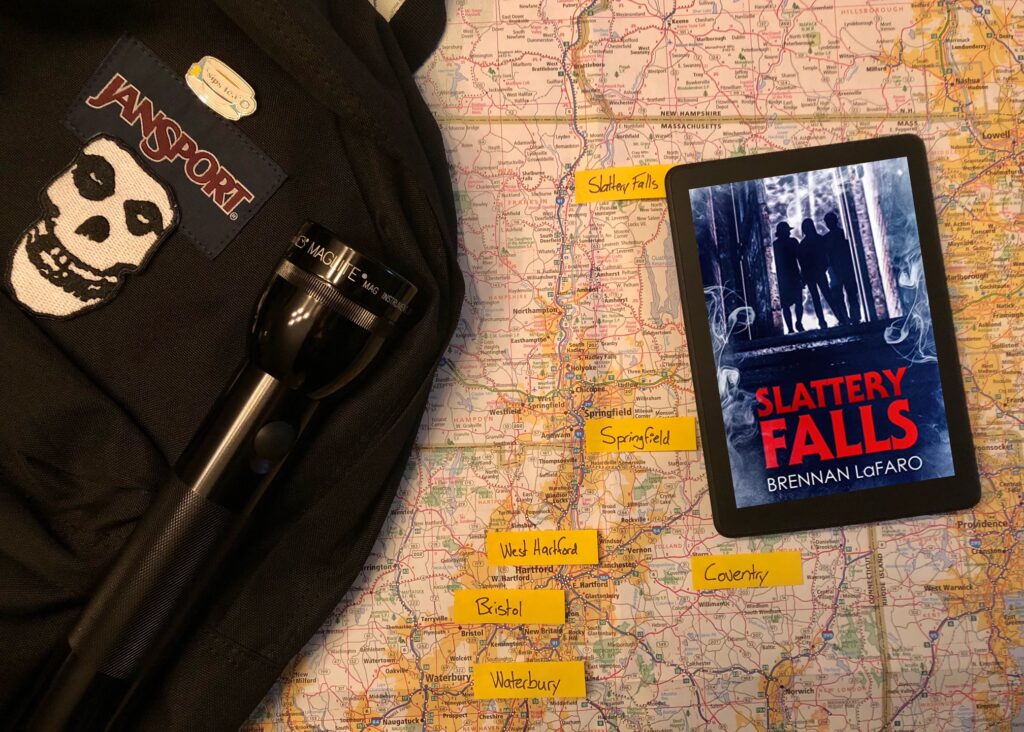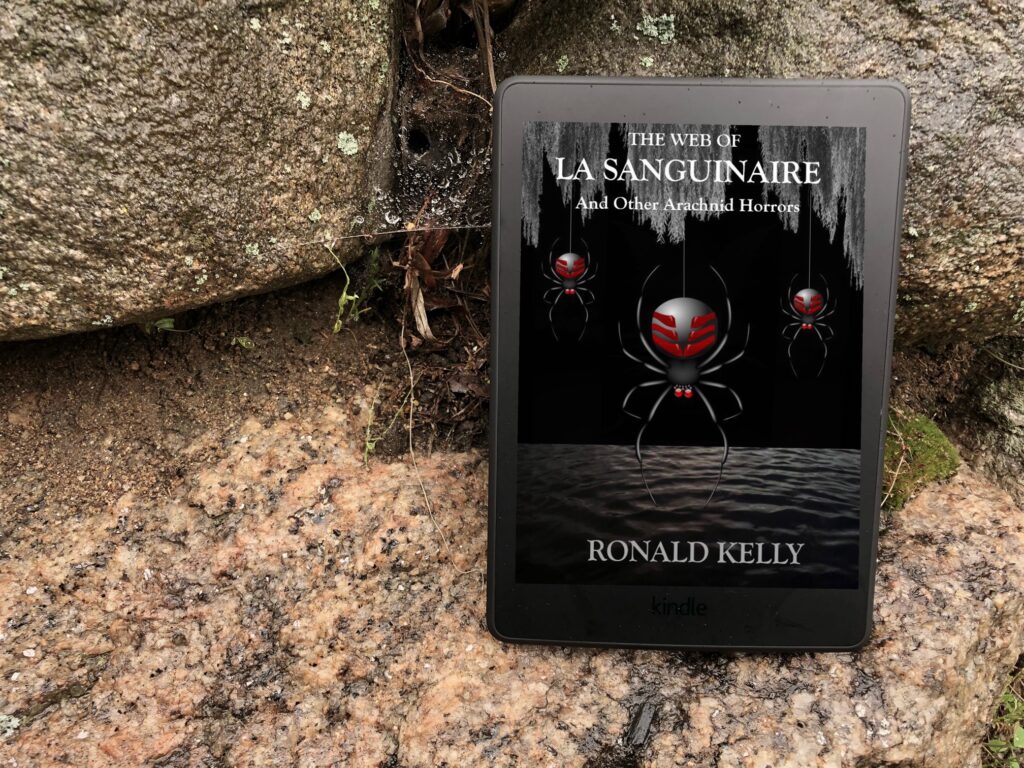 In case you missed it:
Looking forward to:
In August, my brother is getting married!! I absolutely cannot wait for the big day. He's marrying the most perfect person for him, and I'm so happy for them! I cannot wait to officially call Alyssa my sister!
I also cannot wait to see my family for the first time in over a year. I only saw them very briefly last July when my brother got engaged, so it will be awesome to spend the weekend up in Maine as long as the COVID cases don't spike again.
This is also my husband's birthday month. I'm trying to test the waters to see what he wants to do or what he may want for a gift this year. This is the first year where I haven't had something already planned, but I'm sure I'll find something perfect!
Thanks for reading!