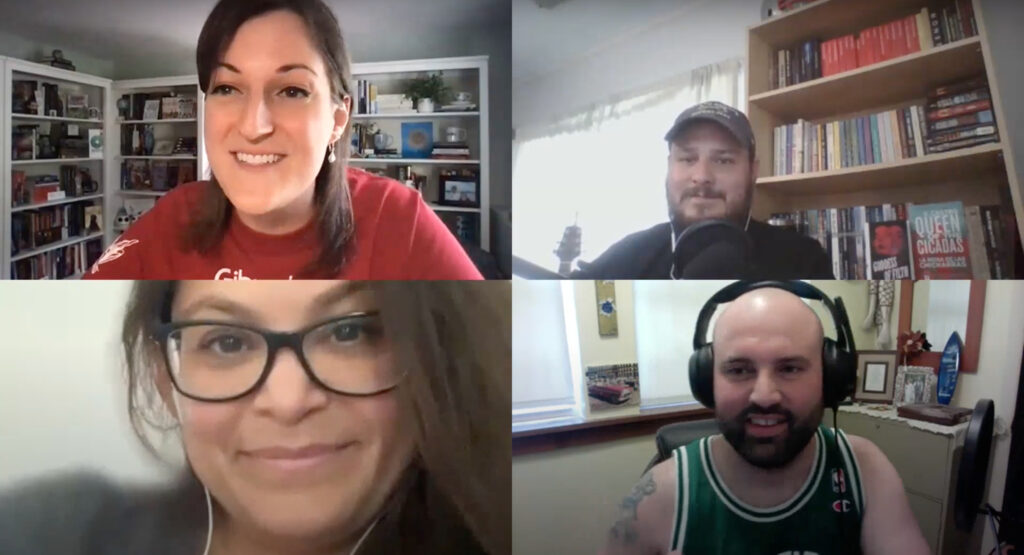 I had previously listened to Violet on Dead Headspace and Talking Scared. I re-listened to each of her appearances before diving into this interview to make sure I wasn't accidentally getting her to repeat herself. I was already pumped about being invited on for the interview, but the more I re-listened, the more excited I got to speak with her!
Per usual on this show, I had an absolute blast and I'm so grateful for the experience!
Let's dive in!
Chatting with V. Castro on Dead Headspace
Violet has been very busy since Patrick and Brennan spoke to her last! To kick off this episode, we got caught up on what she's been up before moving into what she is working on now.
Some of my favorite moments during this session included:
Our discussion about the stories that are real to you. How writing the stories that are difficult is important because life is hard and we try to internalize so many pains for the sake of other people's comfort. Getting these stories out can be therapeutic for the writer and it is wonderful to see as a reader to help us process. 
How there is no place for hate in the real world.
And this quote hit me really hard: "Don't ever think that your kindness-your positivity, your light- is too small to make a difference. You don't know how far it will travel." – Violet
This episode was incredible to be a part of. It was such a fun and deep conversation. V is so talented! Her writing blends the beautiful with the brutal in a poetic way, and she is such a bright light in the horror community. You don't want to miss this one!
Give it a watch or listen here:
Related reading: