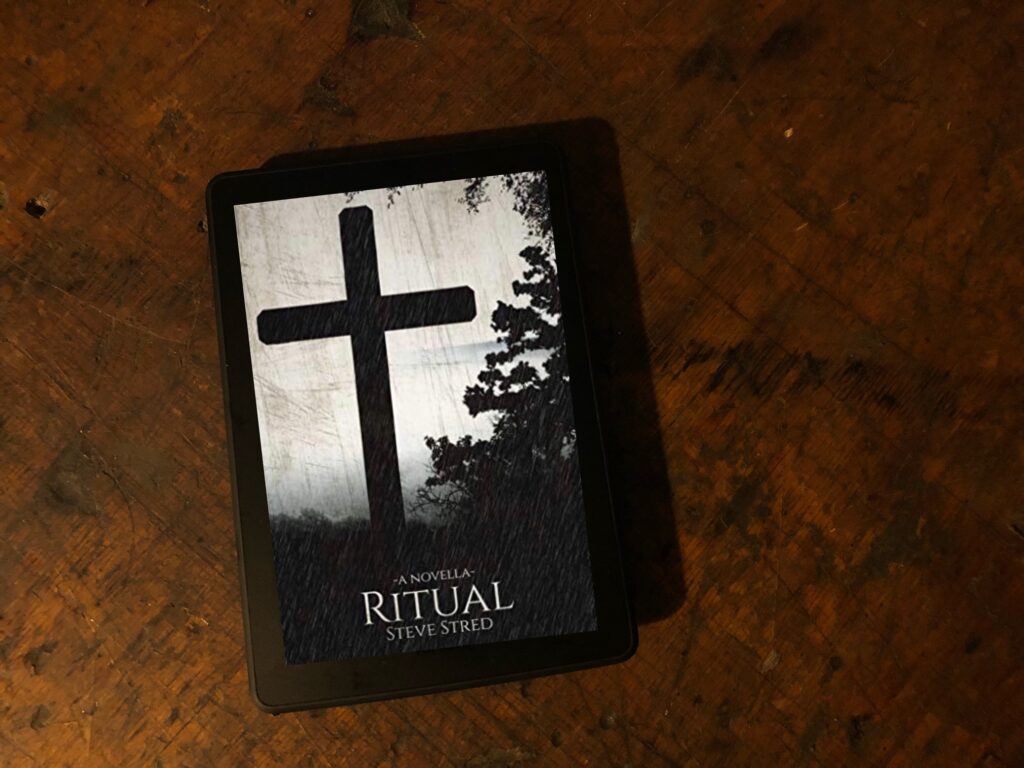 Ritual by Steve Stred is a tale of extreme horror and blind faith, centered around a man being groomed to be the chosen one for his community.
I picked this one up as part of Rick's Read Along, and phew! While I'm glad Rick put this on my radar, I also blame him for my stomach issues I had for the rest of the day 😉 (Totally teasing, in case that wasn't clear with the wink! I'm all for pushing my own personal comfort when it comes to horror! And push this one really pushed me!!)
Content Warnings:
Extreme body horror, graphic sexual violence, cult content, suicide, and more.
Let's dive into my quick review.
My Thoughts on Ritual by Steve Stred
Reading this story is like watching something you know you shouldn't be seeing, but you can't look away either. It's brutal, it's bloody, and it's absolutely terrifying. It does not hold back on the darkness, depravity, and abuse.
The story jumps between the every day grind of man named Brad, who is in a dead-end, cold-selling job, and the brutal "rehearsing" that he goes through every night in preparation for the big day.
I'm pretty sure I had a very disgusted look on my face the entire time while reading this one. From the more extreme scenes, to every scene with Larry… Ugh, we all know a Larry.
Buckle up before diving into this one!
My Favorite Passages from Ritual by Steve Stred
Saturday arrived like a boxer punching him after the bell.
My Final Thoughts on Ritual
This is the most graphic and brutal thing I have ever read from start to finish. While I enjoyed the flow of the story, and I can't wait to see where the tale goes next the next two books in the Father of Lies Trilogy, this is one that I absolutely won't be returning to. Killer work, Steve!
Ritual is must-read for fans of extreme horror!
---
Snag a copy through Bookshop to help support local indie bookshops:
Thanks for reading!
Related reading: