In July, I had to head to Colorado for a work event. As this was our first time out of state since COVID began, two of my friends and coworkers stayed a few extra days in Denver afterward to explore the area. One of my must visits was Tattered Cover Book Store on Colfax Avenue.
Let's dive in!
Visiting The Tattered Cover Book Store
The front of the store itself is just beautiful!
When walking in, you can immediately see the old theater aspects.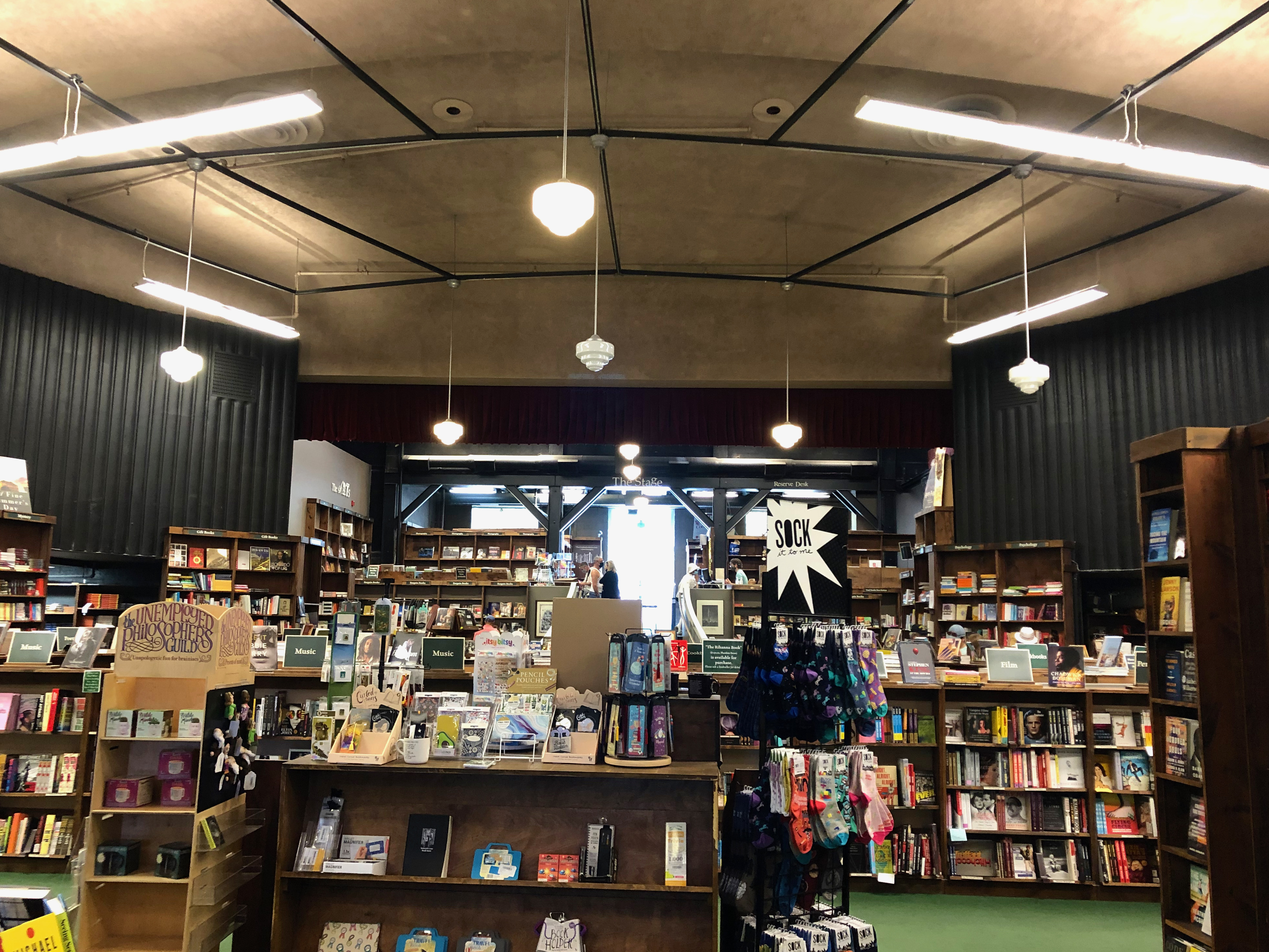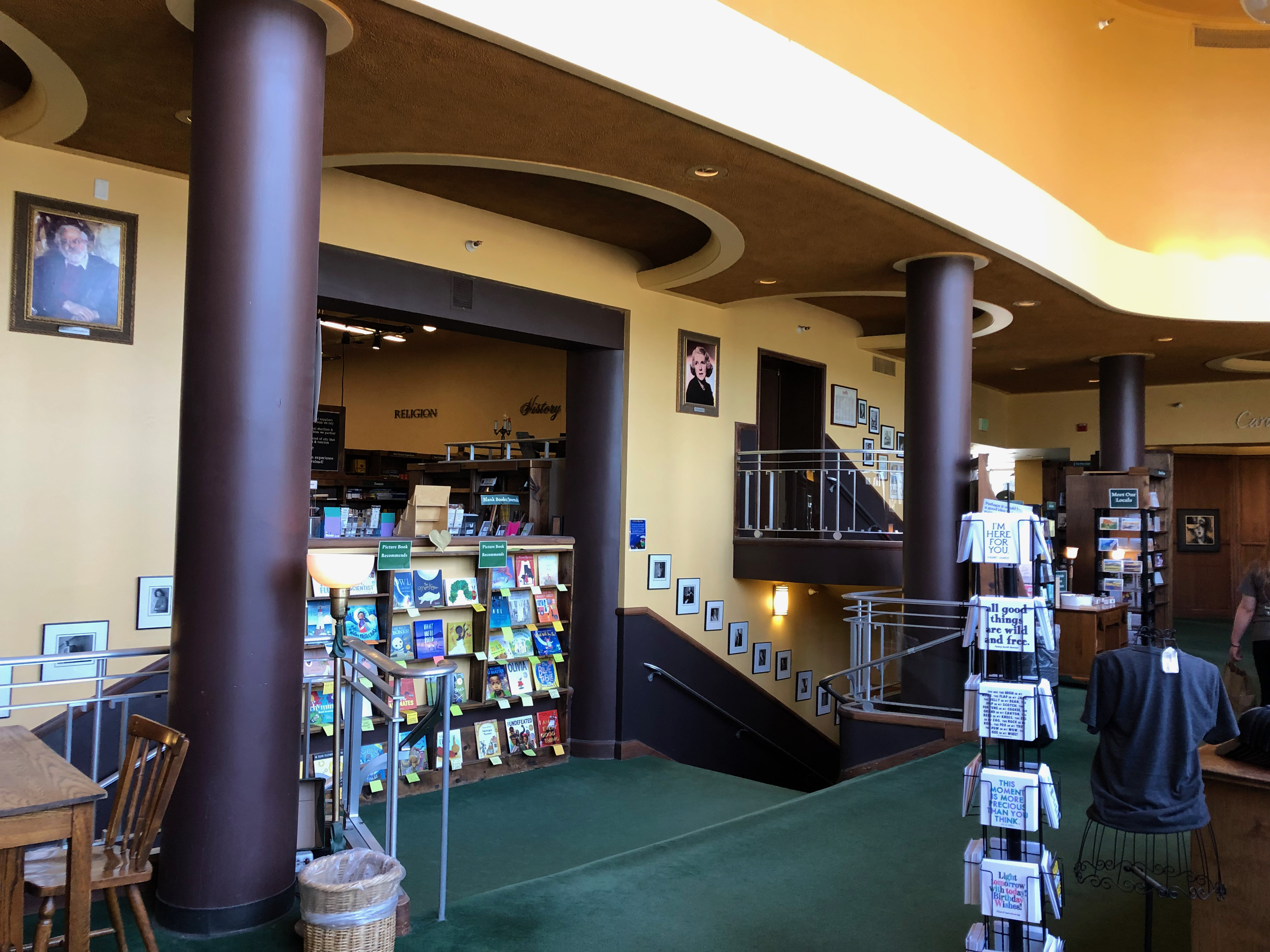 There were so many smaller touches that I absolutely loved! One example was the table for books that you decided not to take home. I hadn't seen a little sign like this before in a bookshop. What a great idea! It's not often that I decide to put books back, but this is easier than trying to navigate my way back to return it to the shelf!
There was a blind date with a book table:
And I just loved this little Denver Skyline painting and display.
And then there was this sign above the registers that I thought was absolutely wonderful! More stores need signage like this to share why buying local is so important.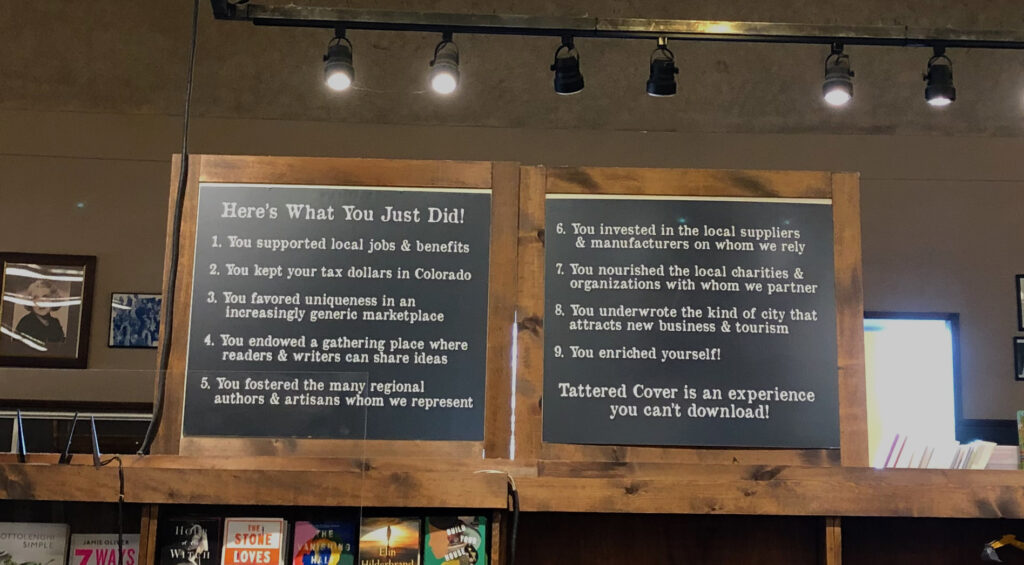 Of course, as soon as I found the horror section, I posted up to take a peek.
I found books from some of my favorite people! If you haven't read Goddess of Filth by V. Castro, The Queen of the Cicadas by V. Castro, In Darkness, Shadows Breathe by Catherine Cavendish, or Not All Monsters Anthology edited by Sara Tantlinger, you gotta check those out!
My goal while stopping in was to find something local from the horror genre. I was so pumped to find exactly what I was looking for! I wish I could have met this staff member, Josh, that recommended it. But shout-out to Josh for making it VERY easy to find what I wanted!
Here's what I left with: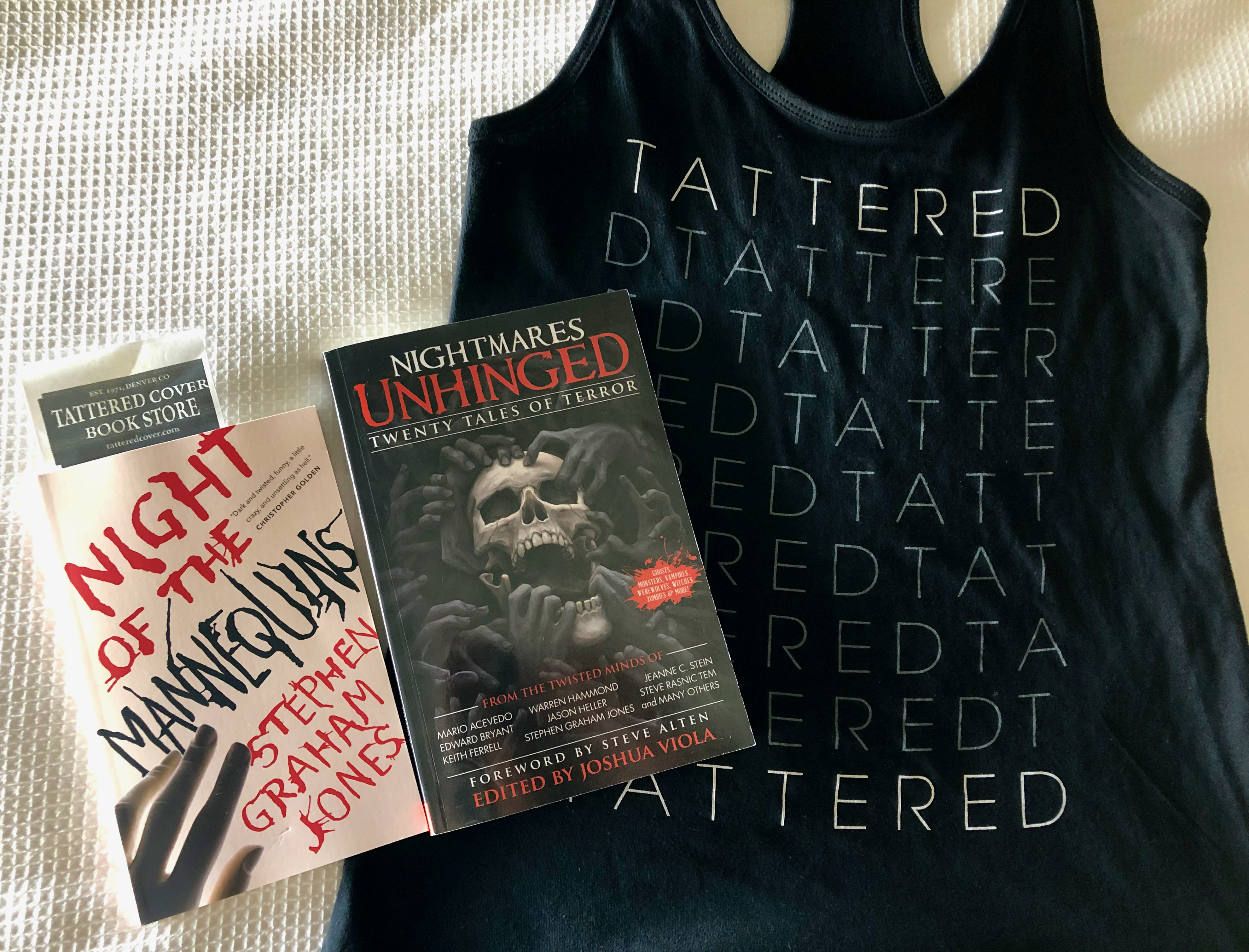 Thanks for reading!
Have you visited this book store? If so, what did you buy?
To learn more about Tattered Cover Book Store, feel free to click the links below: