Goodness gracious. February was a rough month on all fronts.
Work was terrible… I just couldn't seem to get my feet under me and get things done. Instead of sticking to my usual schedule, I was just barely staying afloat with keeping up with my emails. I also had an awful flu which caused me to blow through my sick time at work, and of course that didn't help with me falling behind. This sums things up nicely:
It was the same story with my side job, I just couldn't get caught up. Toward the end of the month I made good progress, but I'm still not there yet. My reading also fell to the back burner because I was just so spent. Needless to say, I'm super excited that March has begun. I needed a reset!
Of course, plenty of good things happened as well! I'll focus on that below!
To kick off the month, my mom, brother and his wonderful girlfriend came to visit! It was their first time seeing our house so that was wicked exciting! All my mom wanted was a group photo of us and we totally failed. We at least got this quick shot in Cat Alley:
This month, a few things that I had ordered for the house came in! Cleaning tools and supplies, curtains, and these lovely soap dispensers from Everthine Designs!
My shoes from TOMS came in! I'm SO pumped about these! Now to get them broken in!!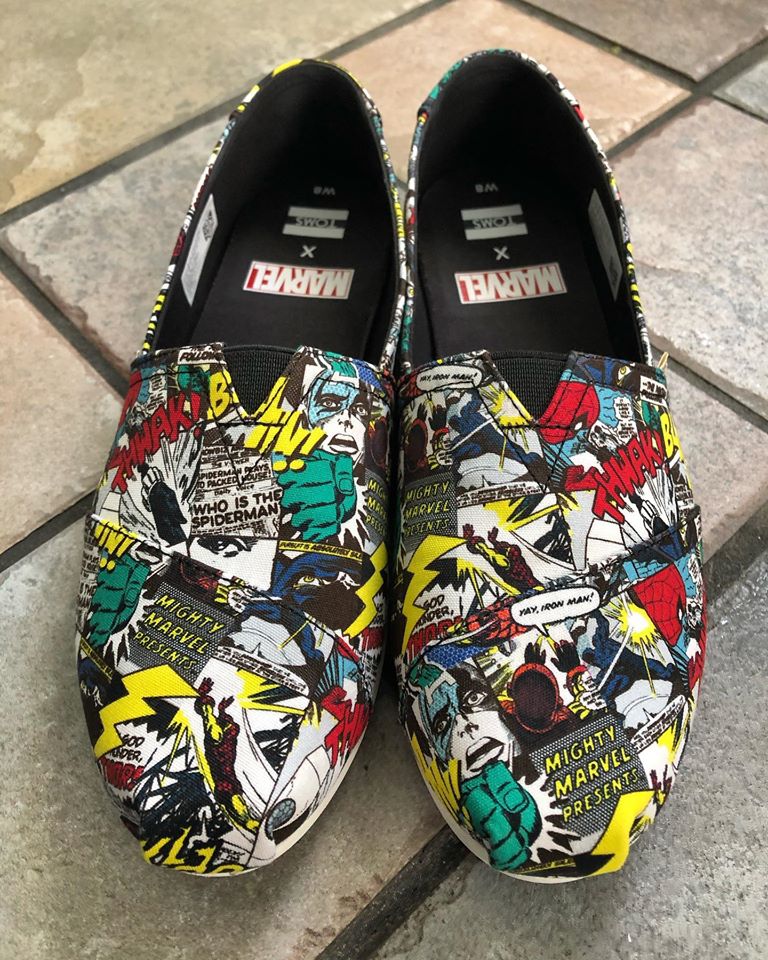 This month, Morgan and I headed to a natural shop in the next town over and snagged a few items. I'm obsessed with the air freshener! I knew I should have snagged a couple of the different options… I'm also very excited for warmer wearer, but already not thrilled to see how buggy our yard is. We'll see! I heard planing certain things can also help, so I'll be looking more into that this Spring.
My husband and I celebrated our 6th dateaversary! Every year we return to the restaurant where we had our first date. We were both exhausted day of, but we went and had a great time anyway! We even brought home desserts to eat later that evening.
Another highlight of the month was meeting Gregory Bastianelli at Water Street Books in Exeter, NH!
At the very end of the month, I headed to a local brewery with two of my favorite people! Check out the "Drinking" section for more info on the beer options I tried out!
Let's dive in to the rest of my wrap-up!
My Reading Breakdown for February:
5 Stars- 3
4 Stars- 1
3 Stars- 3
2 Stars
1 Star
DNF
Monthly Musings
Watching:
The Office
We're still working our way through! We just dove into the season where Michael is gone. Though people have told me the show sucks after that point, I'm still loving it!! And check out the shirt Alex got me for Valentines Day 😀
Locke & Key (Netflix Series, Season 1, 2020) – 5 Stars
I AM OBSESSED. I had been waiting so long for this to finally come out. They did such a great job with this adaptation. I do wish it was a tad darker, but I understand why they kept it more family-friendly to get to a broader audience. I cannot wait to see season two!
The Pharmacist (Netflix Limited Series, 2020) – 4 Stars
This series is heartbreaking, frustrating, and terrifying. It covers the death of a young man that occurred during a drug deal, and the father of that young man as he started to realize there was a larger story here… It covers addiction of oxy cotton in the area, the related market where it was sold illegally on the street, and just how far the corruption went.
Dracula (Limited Series, 2020) – 4 Stars
My goodness, this show was dark! The set was incredible and most everything looked great! The special effects weren't the best, but they certainly had a eerie look to them! I loved the nun, she was quite the spitfire. They did a wonderful job making this whole thing really spooky! Watching the characters slowly change was really creepy and neat. AND THE VAMPIRE BABY!
This line made me laugh so hard:
"You're a monster!"
"You're a lawyer. Nobody's perfect."
Grace and Frankie – 4 Stars
When I was sick, I had plenty of time to catch up on this show! I love it so much.
Altered Carbon, Season 2 – 4 Stars
So far I'm enjoying this season! There's already a character that I don't care about in the slightest, but I just love Poe!
The Walking Dead, Season 10 Part 2 – 5 Stars
GOOD LORD. The first episode back from the mid-year break was incredibly stressful to watch. I was legitimately afraid and had my husband come upstairs to finish the show with me. I felt SO claustrophobic watching!!
Playing:
Trivia! We had an awesome team attend trivia one night at Backyard Brewery and we won first place!!
I joined the crew again a second time this month and the questions were super difficult. We weren't anywhere near the top three, but we had a blast!
Drinking:
Lots of tea! I came down with a nasty cold/flu. Luckily my cousin Connor had gifted me this beautiful tea collection. The organic peppermint and organic chamomile helped so much, and I found a new favorite: Green Tea with Jasmine. My brother also gifted me the Yeti and I LOVE using it!
My co-worker Kate also let me try this wonderful Sencha tea from Trader Joes. I need to make a trip to get some more!!
At trivia, I snagged a sour beer, of course! 🙂 This one was Rainbow Sherbet and my god. It tasted like sour patch kids. It was AMAZING.
On the 29th, we headed to Pipe Dream Brewing for the first time. Alex and I shared a flight and I LOVED the two sours! My favorite of the two was Juice Maze. We ended up snagging a four pack from them before we left!
Listening to:
Karaoke! I FINALLY had a Friday where I could join my friend Morgan at her karaoke night. Everyone was amazing!! I really enjoyed tagging along and listening to everyone sing!
My bad date was read on the Books in the Freezer podcast! And I WON a giftcard after the hosts voted on the worst date. 😂😂 Check out time stamp 37:52 to listen for yourself. And shout-out again to Stephanie for sending the gift card my way!
I've also been totally hooked on this song:
Morgan and I also snagged tickets to New Found Glory and Simple Plan so I've been listening to them a lot! I very happily stumbled across this song one day:
In the bookish community:
The Literary Apothecary discusses remaining flexible as a book blogger. If you struggle with feeling like you're stuck in a rut, or you stress out about your reading/blogging schedule, you gotta check this one out!
A bookish community member made a post about having a difficult time. We all know that asking for help is SO difficult. I'm so proud of Cassie for speaking up. I put an order through for a couple of things from her wonderful shop to help ease her troubles! If you have a minute, please take a peek and support if you're able: LetsGetGalacticArt.
Monthly bookish related haul: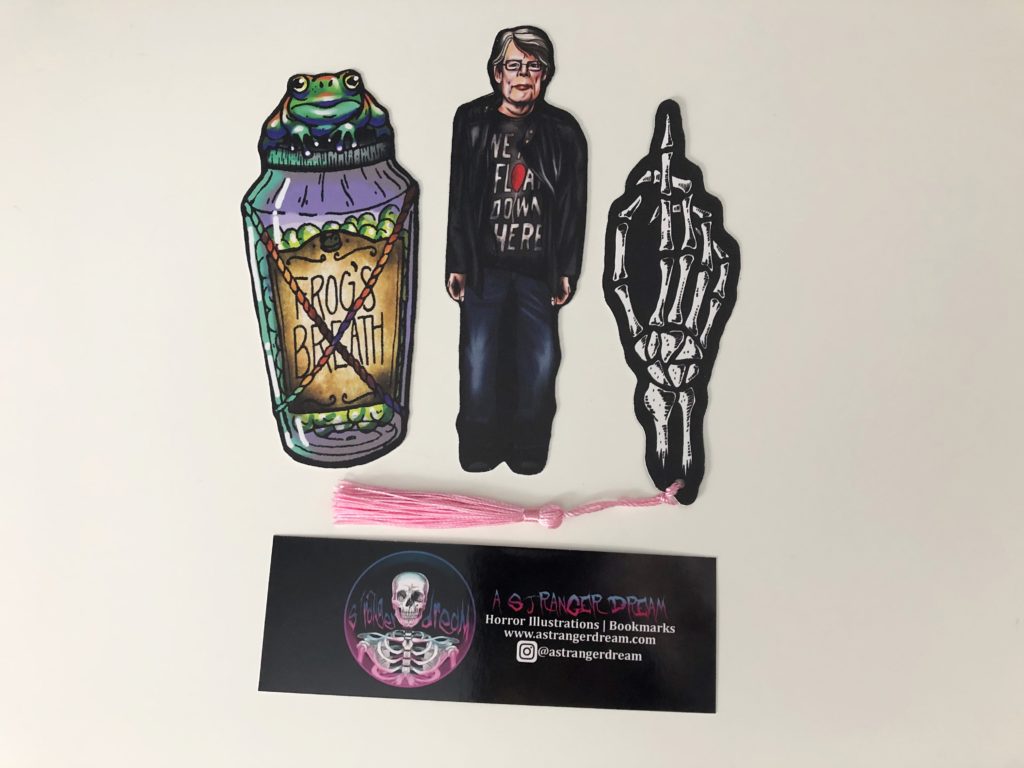 My favorite bookish photos this month: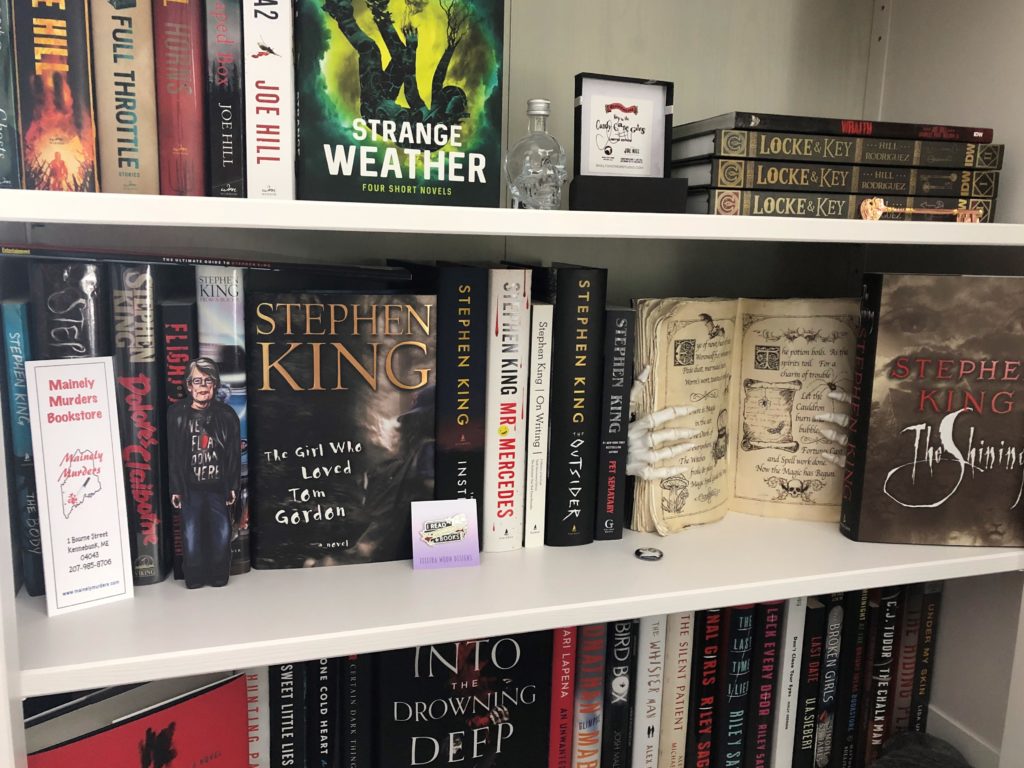 In case you missed it:
Looking forward to:
Hitting reset for March! The weather's getting warmer, so I'm already in higher spirits than February.
This month I also have a massage booked, and I'm really looking forward to that!
One of my goals of the month is to have two tree cutting companies come out and give us an estimate for the work we need done in our yard. We have quite a few trees that need to go, but two are top priority. I cannot wait until they are gone!
Thanks for reading!
What are you looking forward to this month?