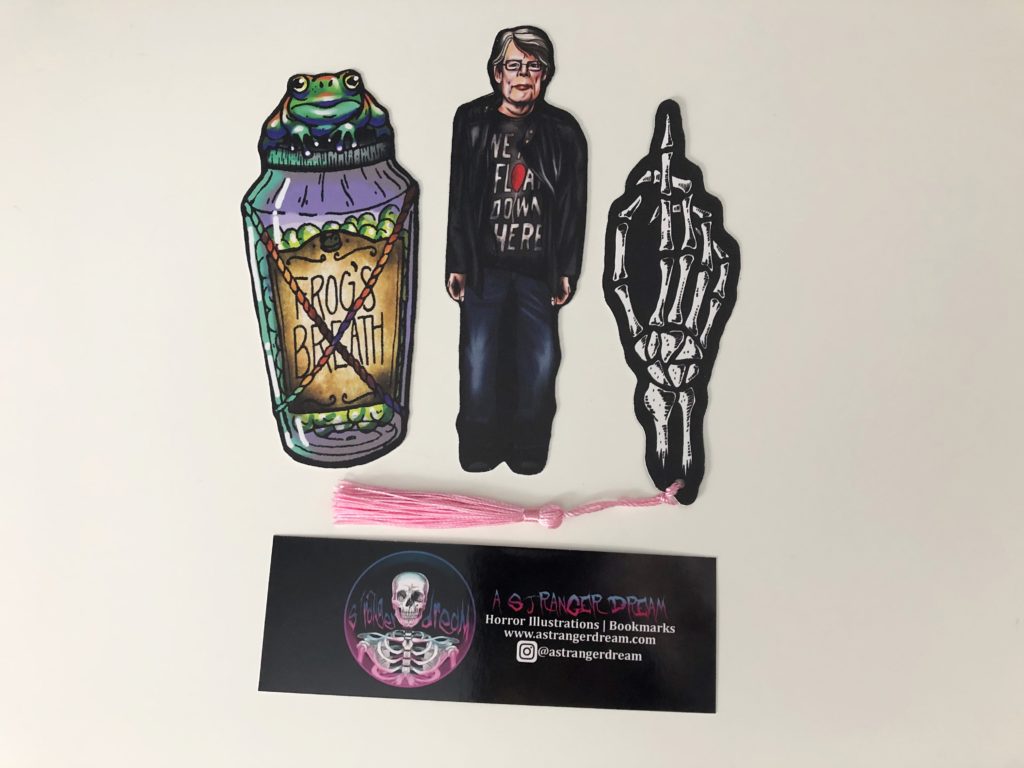 When it comes to bookmarks, I tend to use just whatever I have handy; post-it notes, receipts, and so on. Every now and then, I'll use an actual bookmark.
When I saw someone I follow on Bookstagram tag Karlee from A Stranger Dream in a post showing off their new bookmarks, I immediately clicked over to check out more of Karlee's work.
Oh my goodness. I WAS OBSESSED IMMEDIATELY. I added three to my cart right away!
Let's dive in!
My Bookmarks from A Stranger Dream
The first one I added to my cart was the Frogs Breath bookmark. Nightmare Before Christmas is one of my all time favorite films!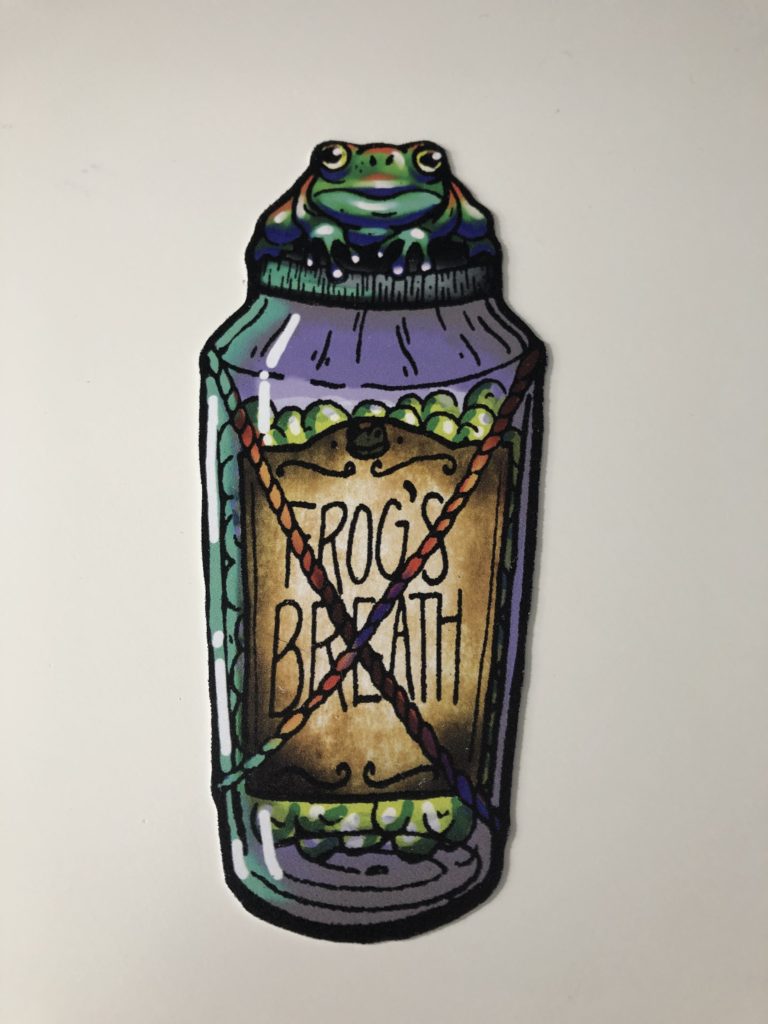 The next bookmark I added was this little pointing skeleton hand:
And of course, I just had to get the Stephen King bookmark: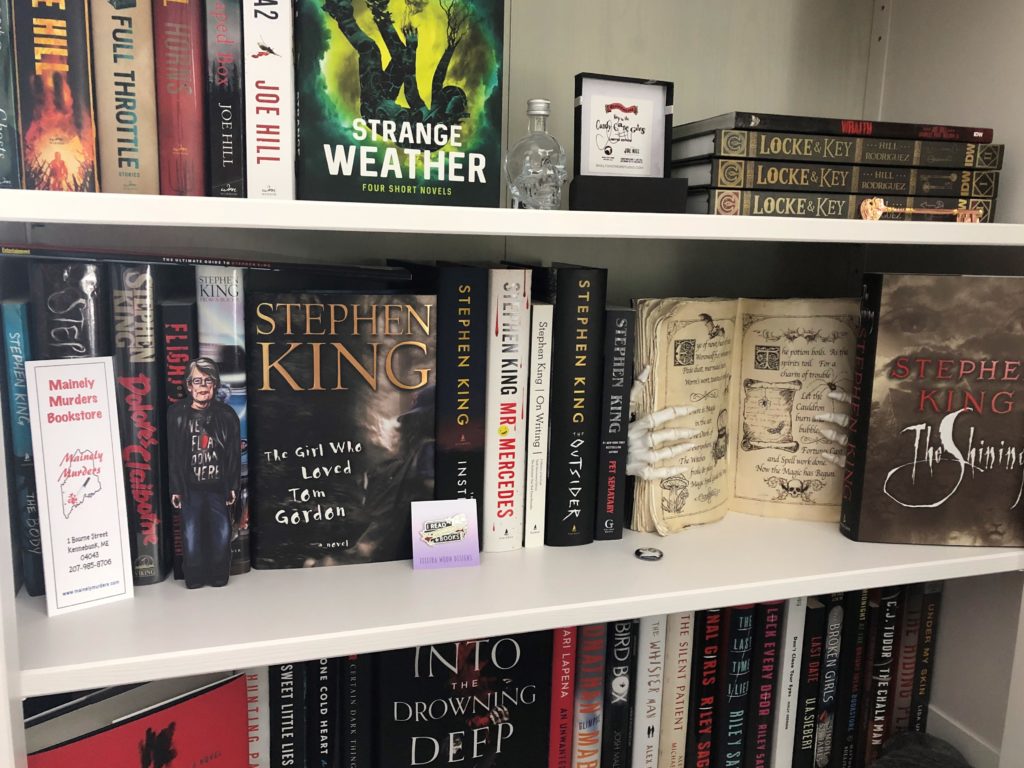 I mean, HOW AMAZING ARE THESE BOOKMARKS?! I cannot wait to order more.
To follow on social, or check out the website so snag some bookmarks of your own, feel free to click the links below: