Print: A Bookstore is a bookshop that opened after I had moved away from Portland… I was so bummed! This definitely would have been one that I would have visited a lot as it was super close to where I used to live!
Of course, I'm wicked grateful that I was finally able to visit! This is a shop I will likely be stopping in every time I head back to the city.
Let's dive in!
Visiting Print: A Bookstore in Portland
Print is a shop that I follow on social media so I can keep an eye on all of the amazing events they have! I haven't been able to make it up for an event just yet, but I hope to soon!
This shop is located a bit outside of the "center" of the Old Port, in a beautiful brick building!
The windows were filled with a great variety of books on little wooden holders.
Immediately after walking in, I was drawn to the right. I wanted that tote bag and the mug so bad! I ended up leaving with the mug… I just couldn't pass it up! I may have to get the tote during another trip. I just love that design!
The whole shop was so clean and wonderfully organized and designed! The atmosphere was so warm and welcoming.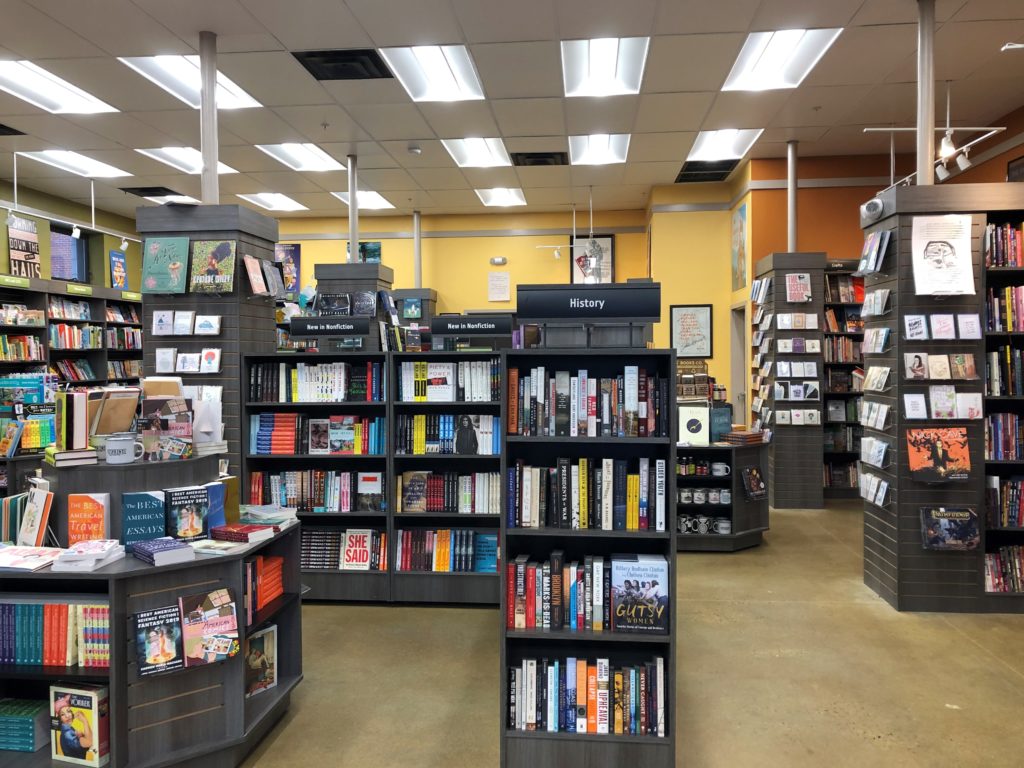 I loved all of the special touches like the light fixtures and the ladder:
There were plenty of sections that really grabbed my attention, like the Staff Picks!
The section on Maine writers was AMAZING! What a selection!
Check out this amazing Graphic Novel section! This is one of the best GN sections I have seen in a bookstore recently.
The shop also had plenty of amazing gifts! This is such a great place to shop if you're looking for wonderful gifts for someone!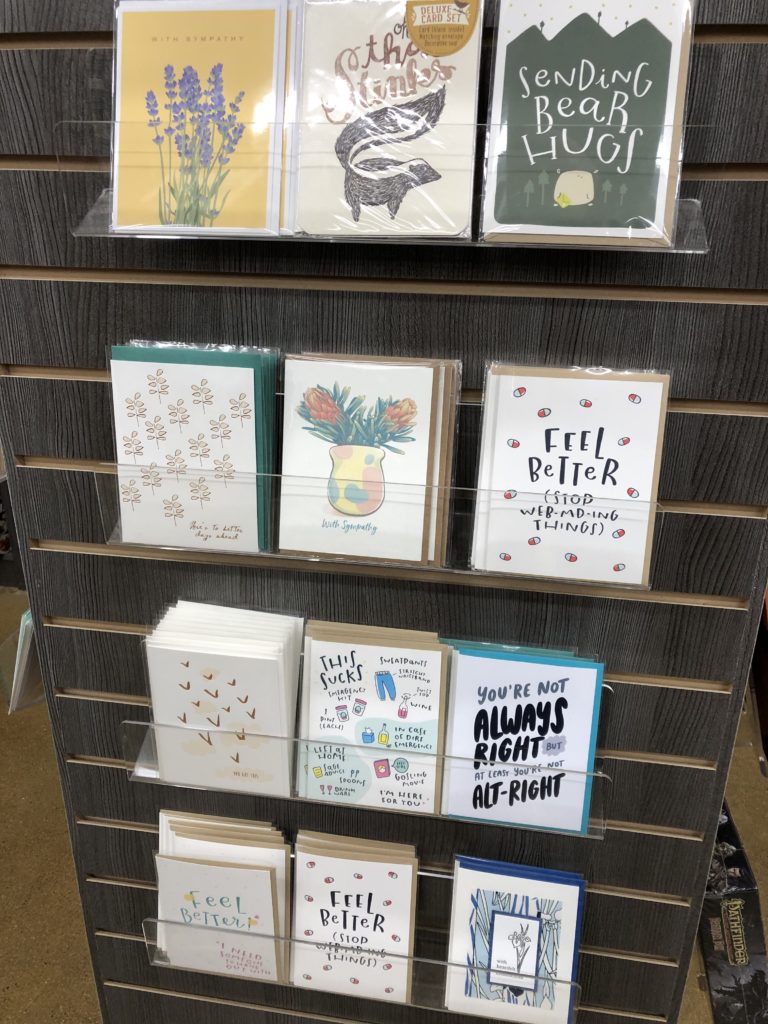 I wanted so many of these items picture below!!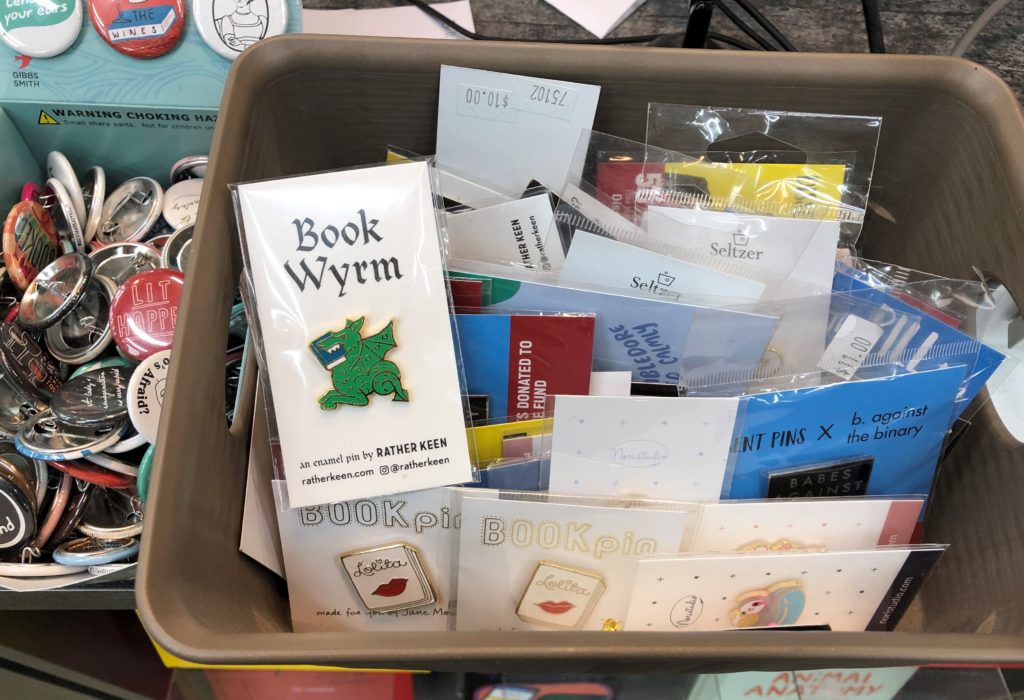 There was also a large kids section with a wonderful selection!
I am OBSESSED with Print: A Bookstore!!
When I got home after visiting this shop, I told my husband all about it! I cannot wait to stop back in the next time I travel back to my hometown and drive through Portland!
---
Thanks for reading!
Learn more about Print Bookstore by visiting their website or the Facebook page.