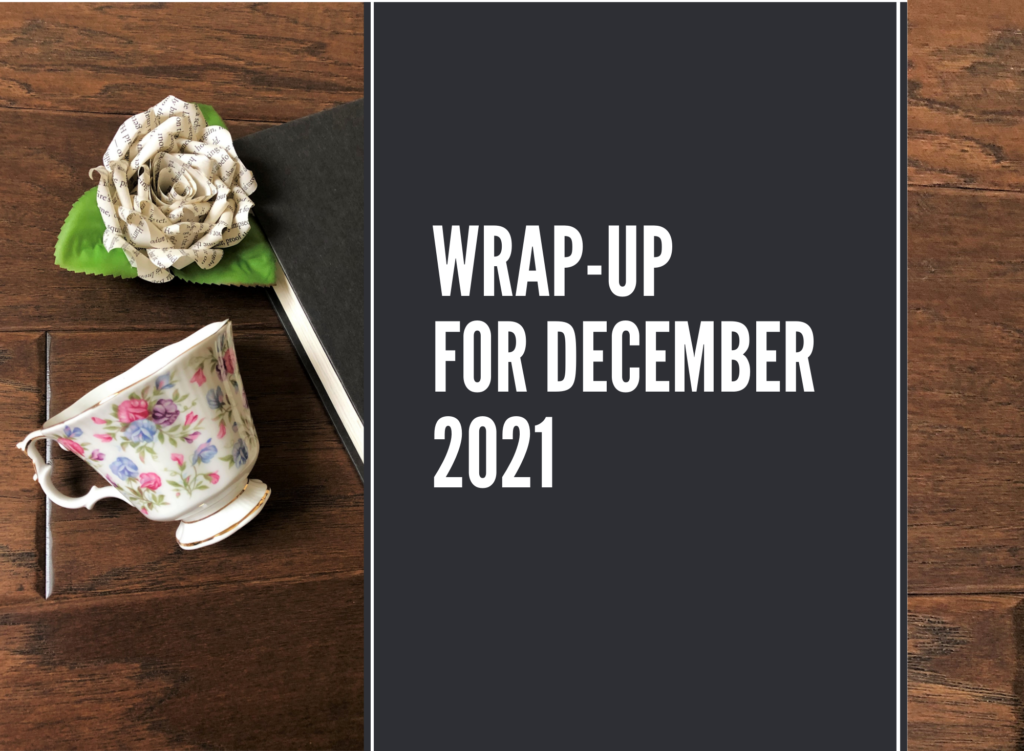 December 2021 was another absolute blur of a month!
I unfortunately spent the entire month still in pain with my back. But thanks to physical therapy twice a week and my amazing chiropractor, we're seeing some slight improvement. Fingers crossed it continues to go well. I still can't sit down for more than 10-15 minutes at a time. Sometimes even 5 minutes pushes it. I had been holding off on seeing my chiro while I did PT, but I made an appointment to deal with my upper back and neck for my migraines. That did the trick for those! But he ended up adjusting my hip and I walked out of there for the first time in over a month NOT limping.
But some good news from the health front, I'm back on my thyroid meds and they're doing well. I just had my first blood test check in, and my levels are good. My husband and I also had our infertility intake appointment, so we have the next steps lined up. My first appointment is in the first week of January. So fingers crossed there!
December is my blogiversary month as well, so I focused on some blog work. My first step was getting a new logo! I worked with Daisy of Daisy Custom Shop on Etsy! Below is the logo that she designed for me and it is SO on brand it's not even funny! Daisy was amazing to work with and I highly recommend her if you're looking for a new logo.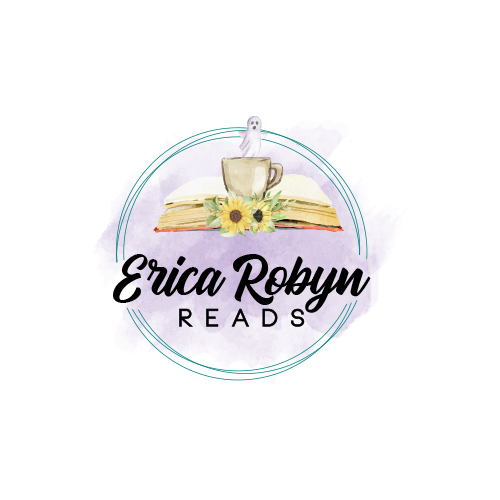 Next up, was my blog redesign. It's not exactly where I wanted it to be, but it works! I just cant figure out for the life of me how to get rid of the pink color… I checked all the backend code, and don't see it. But in any case, I am loving the new fresh feel. I especially love the three item module at the top of the page to highlight my most recent posts.

Lastly, this month I finally made the call that I will be moving away from putting star ratings on my blog. While my general stance on the ratings are listed on my Honest Review page, each platform is just so different, so you may see ratings vary across the board when I cross-post reviews.
From this, I decided to kick off a review of all of my blog posts to remove the ratings. There were still so many posts that had carried over from Blogger that were formatted really poorly, so I adjusted those while I was at it. I deleted a bunch of old things that were not longer relevant. This took a long time, but I was determined to finish the clean up. I'd still like to give them a look one more time, but we'll see how long that takes me to accomplish!
Let's dive in to the rest of my recap!
Monthly Musings
Reading:
Watching:
Love Hard | 2021 | Netflix
Bit of a slow start, but once I was hooked into this one, I was obsessed! This was so freaking cute! What a heartwarming tale of honesty and its importance. LOVED the ending!
Black Panther | 2018 | Disney+
Always a powerful rewatch! The colors and design of this one just blows me away every time. I love the storyline and the humor! And all of the actors crush it!
Doctor Strange | 2016 | Disney+
While I have a really hard time watching this one with my motion sickness, seeing this again with my in-laws who are watching through these in order with my husband and I was fun!
Holidate | 2020 | Netflix
Not one for me, but my husband really got a kick out of this one! I had a fair amount of laughs, but overall it was just way too cringy for me.
Single All the Way | 2021 | Netflix
THIS WAS SO CUTE! I would happily rewatch this one year after year. The entire cast absolutely crushed it. They were all so wonderful and kind. I really enjoyed just how supportive everyone was of one another! Far too often in these types of films, you'll get at least one horrible and selfish person, but that wasn't the case here. My husband and I both cheered toward the end. Highly recommended! Go watch it now!
A California Christmas | 2020 | Netflix
Rough typical douchy beginning, but this one quickly takes a heartwarming turn. I yelled at the tv a number of times for the honesty to finally kick in. Overall, super sad from the brutality of the real world, but also heartwarming and cute.
A California Christmas: City Lights | 2021 | Netflix
A wonderful follow-up to the first movie! I hated the jealousy trope and wish that had been left out, but overall this was fun. Manny continues to be my favorite character!
Midnight at the Magnolia | 2020 | Netflix
A bubbly and bumpy tale about two life long friends that realize they were meant for one another. The ending of this one definitely made the frustrating mishaps along the way worth it! Super cute!
The Advent Calendar | 2021 | Shudder
When this woman is gifted an advent calendar, it seems pretty grim but she's been though a lot and she can't help but dive in, unafraid. As the days go on, she starts putting together the puzzle pieces. But before she realizes there is dangers, she's already in way too deep. The main actor in this KILLS the role! The way she slowly gets more and more twitchy and obsessed was so unsettling! This one covers some brutal stuff. Specific CW's for sexual assault and dog death.
Thor: Ragnarok | 2017 | Disney+
Another rewatch with my in-laws! They LOVED this one. It was so much fun seeing my MIL react to the actors that popped on screen here.
Hosts | 2020 | Shudder
To be fair, I really only half watched this one because it wasn't keeping my attention. Overall, this one was just too slow for me. However, the soundtrack RULED and the gore was very well done! The emotions that these actors had to show was INTENSE. The scene at the kitchen tables was absolutely insane! Definitely recommend giving this a watch!
Father Christmas Is Back 2021 | Netflix
This was pretty cute! A wonderful tale about forgiveness and family. The characters were all such a mess, but seeing them come together at the end was so heartwarming. April Bowlby crushed it, per usual!
The Babysitter | 2017 | Shudder
This was a blast! I loved the cast. It starts out very fun and upbeat, but once it takes a turn, it turns fast. The pacing was fast, the deaths were brutal, and there was so much blood! I loved that even during all of the brutality and terror, there was also humor.
The Babysitter: Killer Queen | 2020 | Shudder
I jumped into this one immediately after the first one and oh my GOSH. I loved this follow up. Seeing everyone back again was amazing. I love how supportive Max is still even on round two of trying to kill Cole. The deaths were just as brutal!
Let Me In | 2010 | Netflix
I loved that this film starts with an intense scene, but then backs up to show us how we got there. While it started with a bang, the entire thing was so eerie. From the muted colors, to the weird looks that characters were throwing around, this one will certainly make people watching anxious.
Christmas Catch | 2018 | Netflix
A super cheesy, but wonderfully perfect christmas romance about a meet cute that draws these two together. The next day, she finds out that man is her next assignment… Forced to go on dates, she can't help but fall for him. Phew, what a situation this was! The ending was so lovely.
Operation Christmas Drop | 2020 | Netflix
THIS WAS SO GOOD. Oh my gosh. What a heartwarming tale. And it's based on a real operation that has been happening for years! This is a must watch during the holiday season.
Mixtape | 2021 | Netflix
UM HELLO. I have a new favorite film. This was adorable. I loved the characters and the journey they went on to support this young girl on her quest to learn about her parents. What a gem Anti was as well! Please go watch this ASAP!
Spider-Man: No Way Home | 2021 | Theater
LOVED this one!! The emotional rollercoaster this one took us on… phew. This was the first film I had seen in theaters since COVID kicked off. It was nice but so weird to be there with masks on.
Hawkeye | 2021 | Disney+
Love love loved this!! I can't wait to see more!
The Witcher | 2021 | Netflix
I loved this season so much! I think I enjoyed it more than the first season! I can't wait to see where it goes next.
Anna and the Apocalypse | 2017 | Acorn TV
I think I went into this one with my expectations too high after seeing people raving about it. I loved that it was a horror comedy musical mashup about zombies! I also loved that it didn't shy away from not taking the perfect, happily ever after, approach that they foreshadowed at the beginning. And some of the killings were INSANE. But unfortunately I kept losing interest. 🙁
The Matrix Resurrections | 2021 | HBO
This was so fun! My husband convinced me to watch through the original three to prep for watching this and I'm so glad we did! I loved all the nods back to the originals.
Don't Look Up | 2021 | Netflix
A must watch! But be careful, this one will make your blood boil. It's so timely, and while there is a strong push toward humor, it's also wicked upsetting.
Identity | 2003 | Netflix
PHEW. This is such an intense and brutal film where the visitors that wind up at a motel slowly get killed off one by one. There were so many twists and turns, I never knew what to expect next! AND THAT ENDING!!
Elves | 2021 Series | Netflix
This was SO good. I didn't love the voiceover dubbing, but I got used to it. This poor girl just wanted to help, and she got the town into quite the situation. I would love to see another season of this!
Encanto | 2021 | Disney+
This was lovely! Such powerful messages in each character storyline!
Slasher | Season 1 | Netflix
I had given this a shot before but I was so confused and stopped. Turns out, I had somehow managed to start in the middle of season 3. I restarted this and I was hooked immediately. This show is so brutal and intense. A must watch for fans of brutal horror. There are elements of slashers, of course, but also deep dark bits like kidnapping, assault, and so much more. Major content warnings for this one for sure!
Drinking:
As we closed out the month with colds, my husband and I both drank quite a bit of hot lemon water with honey.
Listening to:
This month, I was having trouble staying focused on things as my anxiety kicked into overdrive. Luckily, I discovered some really awesome podcast series that I binge listened to.
Bridgewater | Podcast Series
This was so unsettling! The fact that this is based on a real area in Massachusetts was what got me interested. The cast is AMAZING! While I really enjoyed the listen and the storyline, a lot of the lines were delivered in such a bland way that it kept taking me out of the mystery.
13 Days of Halloween – Season One | Podcast Series
This season I actually listened to after the second season, and I had trouble staying engaged with this one. I felt like it was much more choppy than the second season. I loved hearing Keegan-Michael Key narrate his part thought!
13 Days of Halloween – Season Two | Podcast Series
This one was SO creepy. I loved meeting all of the different townspeople and getting little glimpses into what could be going on here… The ending was INTENSE.
In the bookish community:
I'm so pumped to announce that I am now part of the FanFiAddict community! As such, I will begin sharing some reviews on their platform. I'm so grateful for the opportunity and I'm so excited to be taking part!
Check out my blurb below or click here to view the full list of reviewers.
Laurie at Bark at the Ghouls write up a post that felt very therapeutic for me to read through. With all of the toxicity that has happened over the last year or so, I've certainly rethought how I approach book blogging and how I interact on social media. The mute and block buttons on Twitter specifically are my favorites. Please give this post a read, and everyone, do better. Just be kind. And shout out to the people that I have been able to work with who are just all around wonderful humans. Keep being you!
Monthly bookish related haul: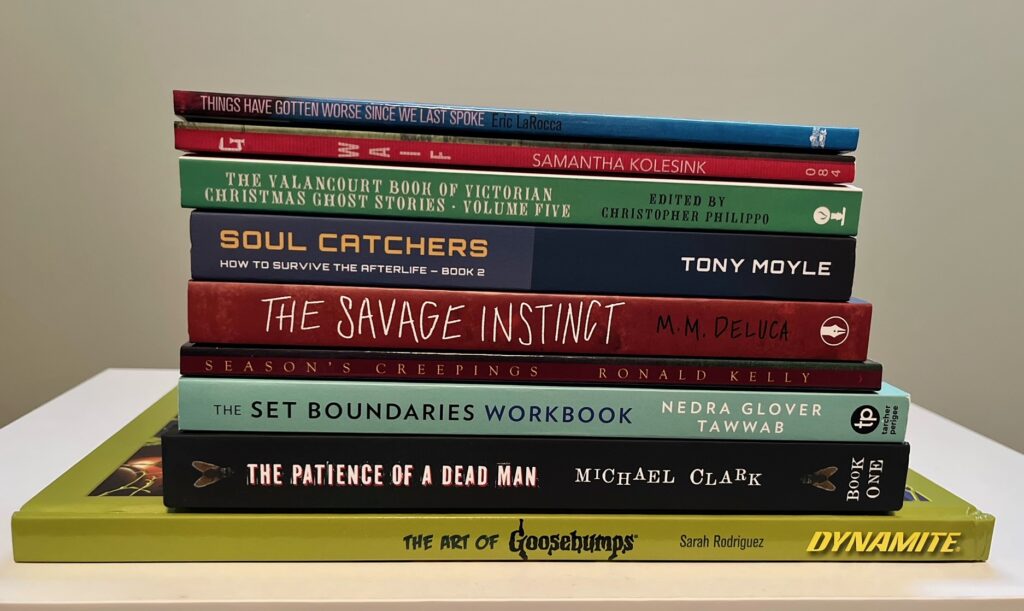 My favorite bookish photo this month:
In case you missed it:
Looking forward to:
January is alreadly looking quite busy, so I'm looking forward to keeping things as stress free as possible as I navigate all of my doctors appointments. I have one each day of the first week of the month… Phew!
One of my main goals is to make time for myself. Real time. Not the, kick back and read but feel guilty for not doing other things, type of time.
Thanks for reading!