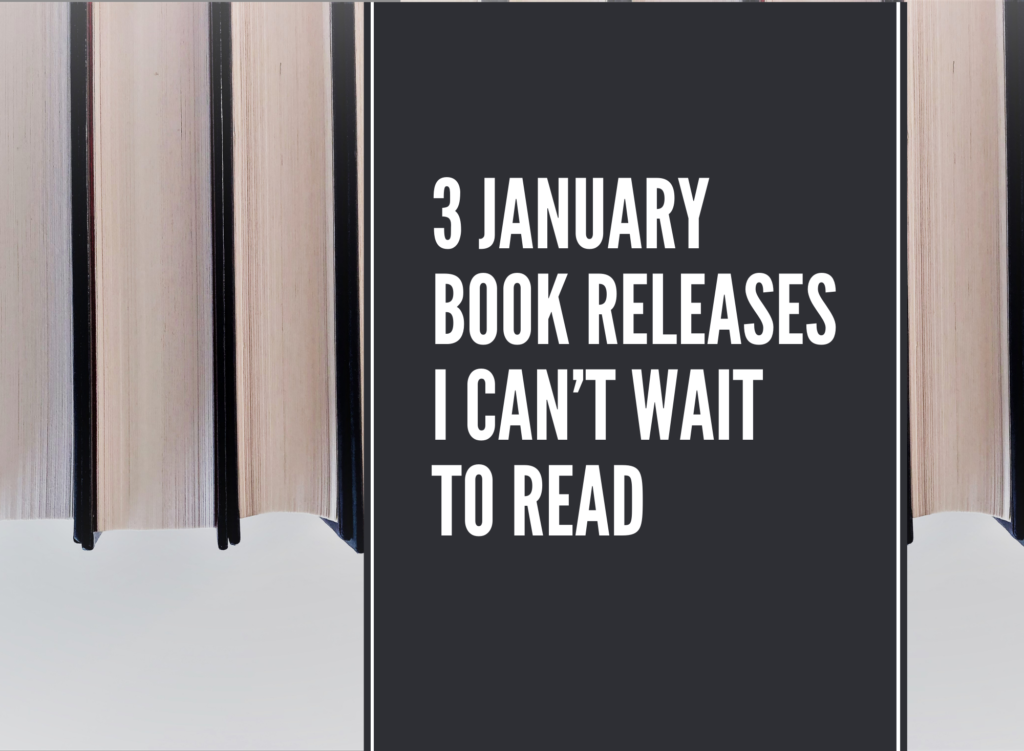 2022 is already looking to be a killer year for new book releases! I can't wait to show you the three books I can't wait to get my hands on in January!
Please note: This post contains affiliate links for Amazon and bookshop.org. By clicking the links and ordering the books from bookshop.org, you can help support a local indie bookshop! By using these links, I will get a small commission.
Let's dive in!
January 2022 Book Releases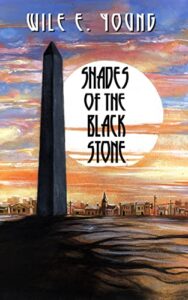 Shades of the Black Stone by Wile E. Young
Expected Publication Date: January 1st, 2022
Publisher: Stygian Sky Media LLC
Genre: Horror
Synopsis:
The town of Pecan Gap has all the picturesque qualities of small-town life: horse-drawn carriages, tours of haunted hotels, and a monument seemingly built overnight.
Carved from stone that's darker than night and etched with strange names, it seems to loom over the minds and lives of those living in its shadow, haunting their waking days and dreaming nights with the shades of the dead.
Slowly but surely, the stone weaves its intent, drawing everyone who dares to resist its pull into a final confrontation, a battle to be remembered, a cause of death. And all causes need a general.
As the town fights for survival, their citizens the only line of defense, the people of Pecan Gap realize their defenders may not be up to the task.
After all, how do you win a battle that never happened?
---
Mestiza Blood by V. Castro
Expected Publication Date: January 18th, 2022
Publisher: Flame Tree Press
Genre: Horror
Synopsis:
A short story collection of nightmares, dreams, desire and visions centered around the Chicana experience. The stunning, star-reviewed V. Castro weaves urban legend, folklore, life experience and heartache in this intimate anthology of modern horrors.
From the lauded author of The Queen of the Cicadas (which picked up starred reviews from PW, Kirkus and Booklist who called her a dynamic and innovative voice) comes a short story collection of nightmares, dreams, desire and visions focused on the Chicana experience. V.Castro weaves urban legend, folklore, life experience and heartache in this personal journey beginning in south Texas: a bar where a devil dances the night away; a street fight in a neighborhood that may not have been a fight after all; a vengeful chola at the beginning of the apocalypse; mind swapping in the not so far future; satan who falls and finds herself in a brothel in Amsterdam; the keys to Mictlan given to a woman after she dies during a pandemic. The collection finishes with two longer tales: The Final Porn Star is a twist on the final girl trope and slasher, with a creature from Mexican folklore; and Truck Stop is an erotic horror romance with two hearts: a video store and a truck stop.
---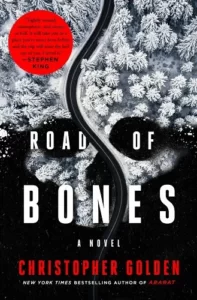 Road of Bones by Christopher Golden
Expected Publication Date: January 25th, 2022
Publisher: St. Martin's Press
Genre: Thriller
Synopsis:
Surrounded by barren trees in a snow-covered wilderness with a dim, dusky sky forever overhead, Siberia's Kolyma Highway is 1200 miles of gravel packed permafrost within driving distance of the Arctic Circle. A narrow path where drivers face such challenging conditions as icy surfaces, limited visibility, and an average temperature of sixty degrees below zero, fatal car accidents are common.
But motorists are not the only victims of the highway. Known as the Road of Bones, it is a massive graveyard for the former Soviet Union's gulag prisoners. Hundreds of thousands of people worked to death and left where their bodies fell, consumed by the frozen elements and plowed beneath the permafrost road.
Fascinated by the history, documentary producer Felix "Teig" Teigland is in Russia to drive the highway, envisioning a new series capturing Life and Death on the Road of Bones with a ride to the town of Akhust, "the coldest place on Earth", collecting ghost stories and local legends along the way. Only, when Teig and his team reach their destination, they find an abandoned town, save one catatonic nine-year-old girl–and a pack of predatory wolves, faster and smarter than any wild animals should be.
Pursued by the otherworldly beasts, Teig's companions confront even more uncanny and inexplicable phenomena along the Road of Bones, as if the ghosts of Stalin's victims were haunting them. It is a harrowing journey that will push Teig beyond endurance and force him to confront the sins of his past.
---
Thanks for reading!
What books are you looking forward to in January of 2022?