I just couldn't pass up the October Night Worms package. First of all, it's spooky month, so I definitely wanted to treat myself. Second, the theme was Home Sweet Home, so I knew we were in for a treat!
NOTE: THERE WILL BE SPOILERS BELOW!
Let's dive in!
My Thoughts on the October 2021 Night Worms Package
The Goodies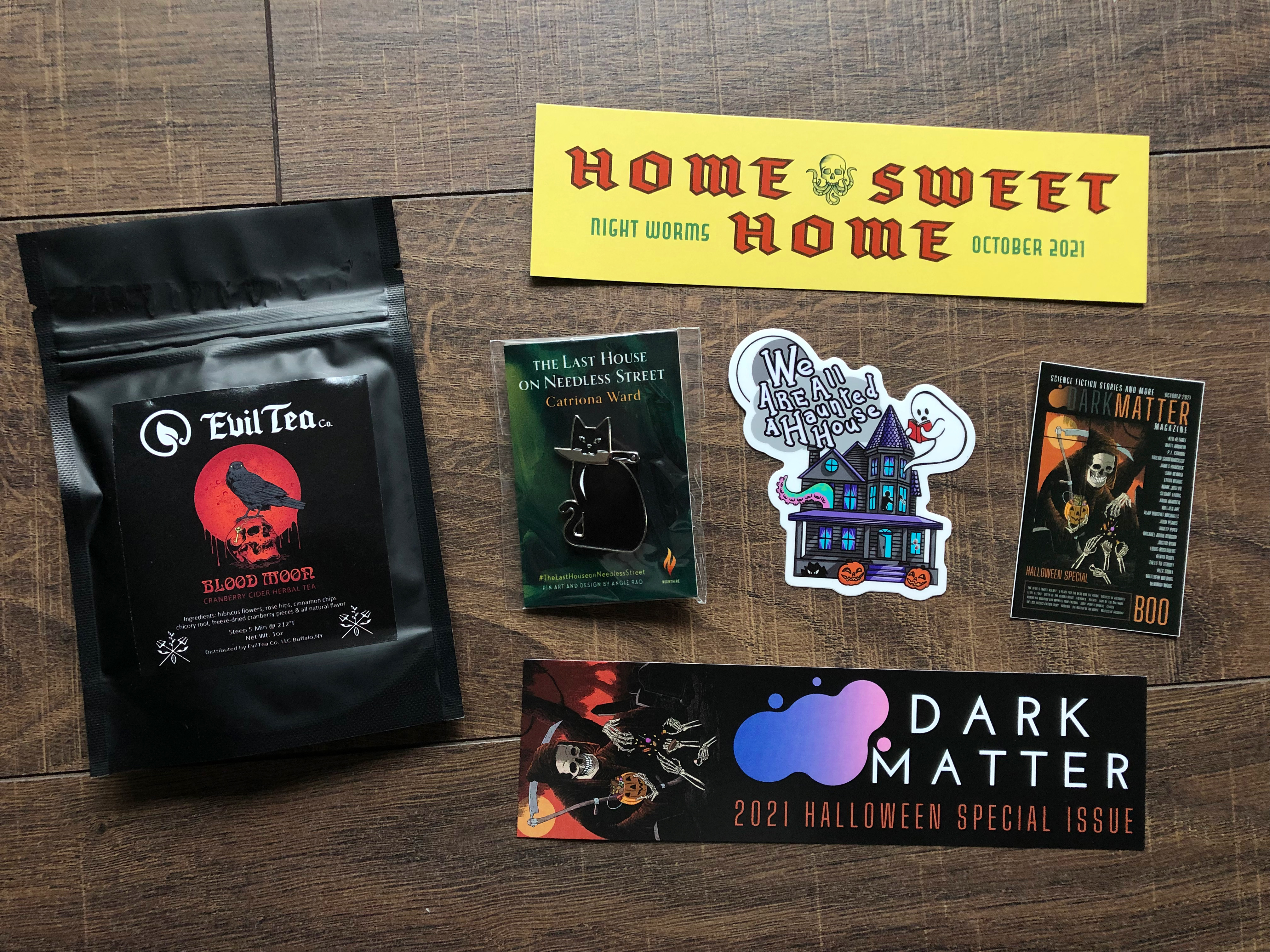 I'm obsessed with the "We are all a haunted house" sticker! I was so excited to see a tea option in this package as well. It sounds delicious.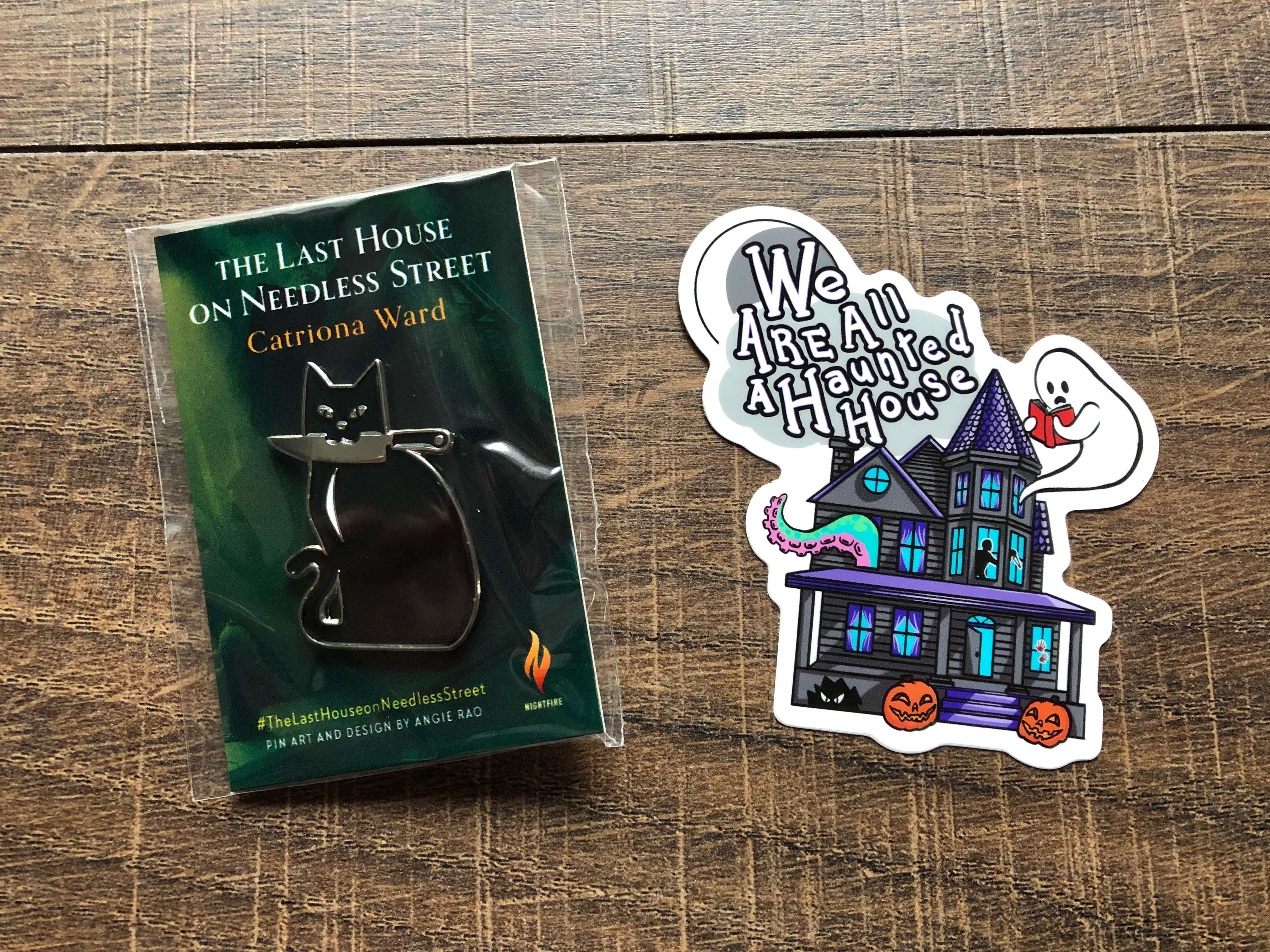 The Books
I already had a copy of The Last House on Needless Street, and it came with the cat pin as well, so those two goodies will be going to my sister-in-law. I can't wait to dive into the Darkmatter novel!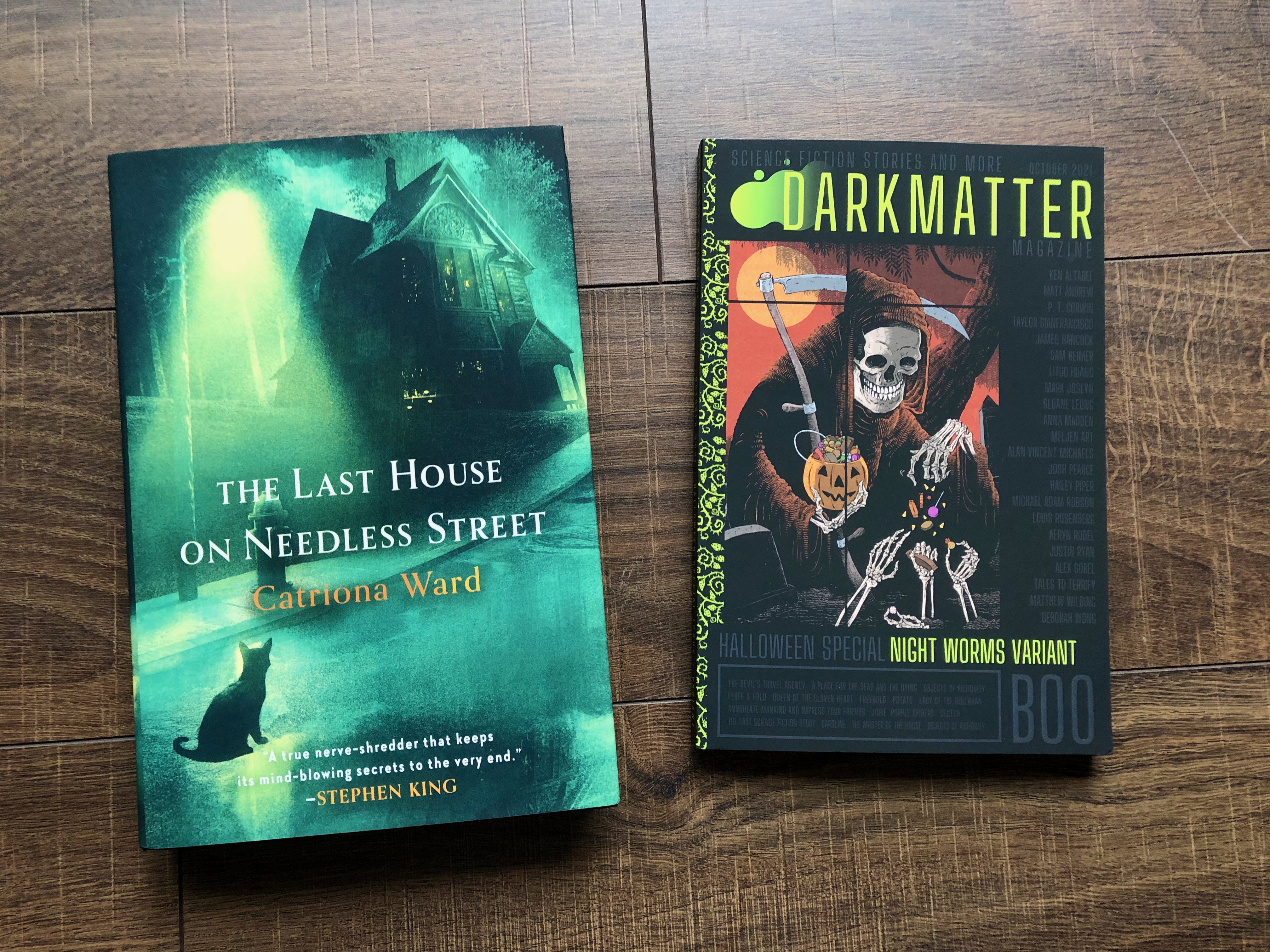 The Whole Package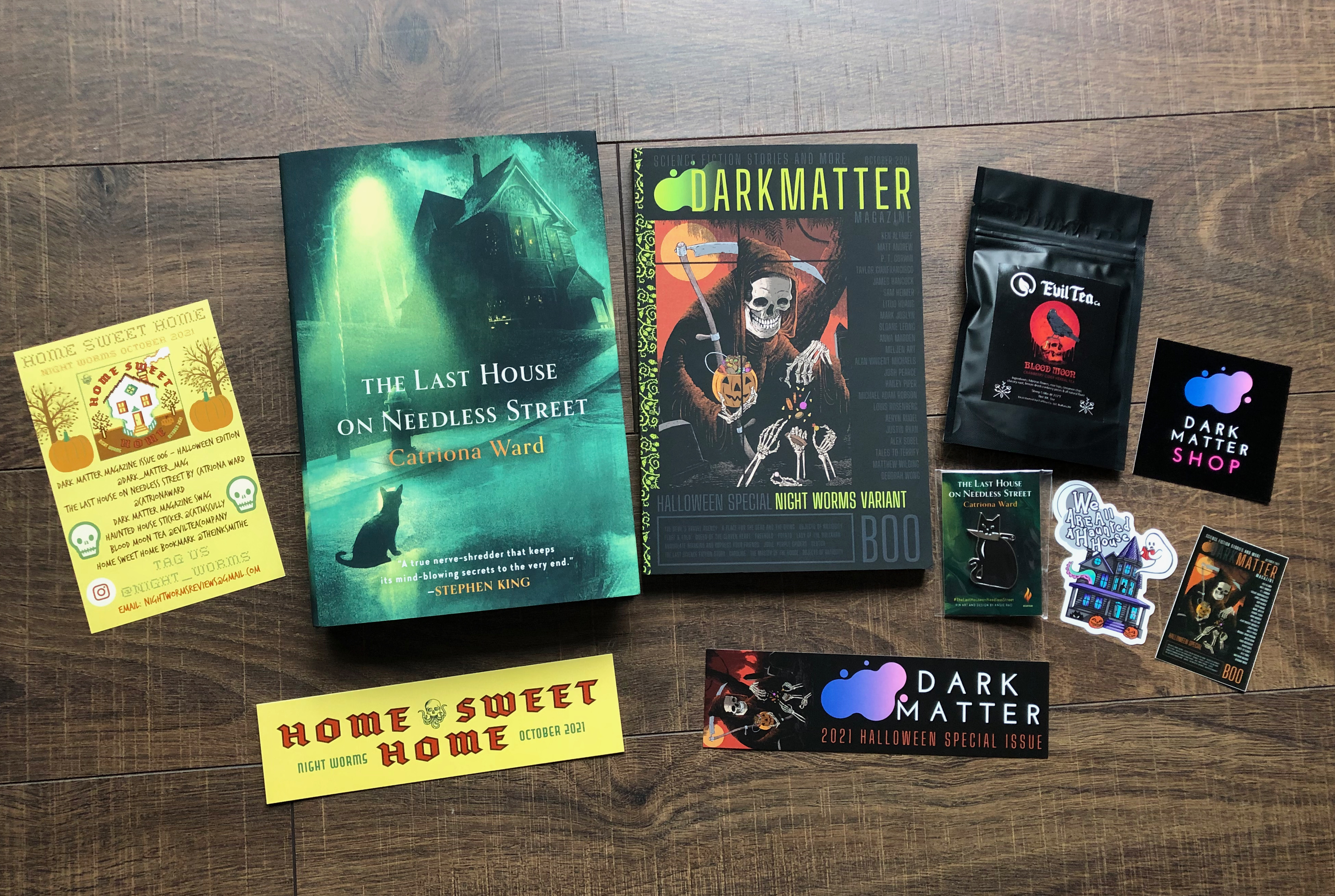 Another fun package! Even though I already owned one of the books and one of the bookish goodies, I'm still so pumped about this one! The Halloween Special variant cover of Dark Matter is so cool.
Thanks for reading!
Related Reading: