Happy February! This month's Night Worms theme was Love Games, and I couldn't wait to see what this package would hold.
NOTE: THERE WILL BE SPOILERS BELOW!
Let's dive in!
My Thoughts on the February 2021 Night Worms Package
The Goodies
I love the little sticker included in this month's package from @spooki_kooki! This package also came with a book plate for a book I already owned, so I put the sticker in it immediately! There was also a hot chocolate packet, but it had cinnamon in it so I won't be trying it as I'm allergic.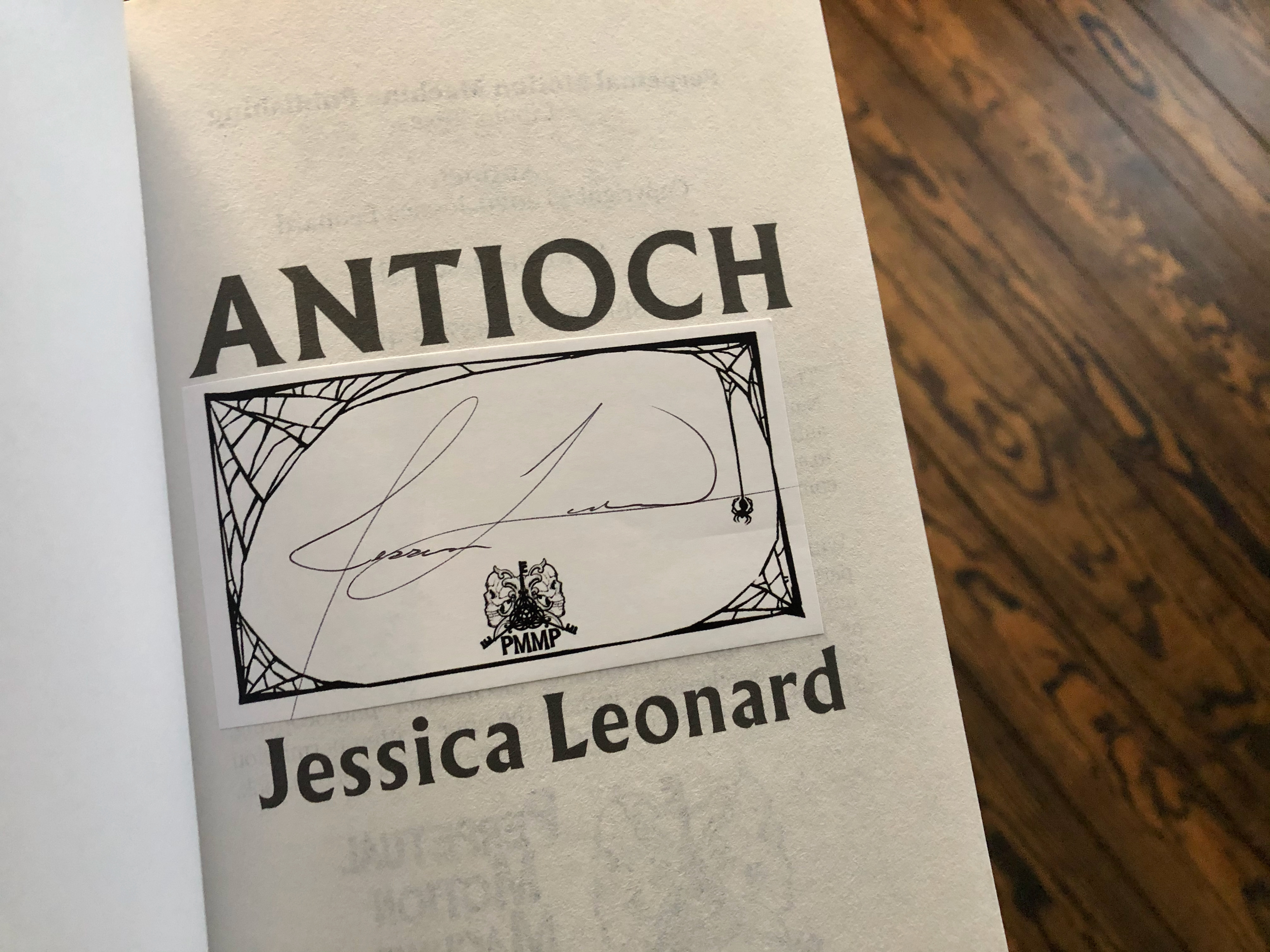 The Books
I already own Antioch by Jessica Leonard and absolutely LOVED it. So this duplicate copy will be headed to a friend. I hadn't heard about the others; Wisteria Cottage by Robert M. Coates and Tiny Nightmares: Very Short Stories of Horror edited by Lincoln Michel and Nadxieli Nieto.
The Whole Package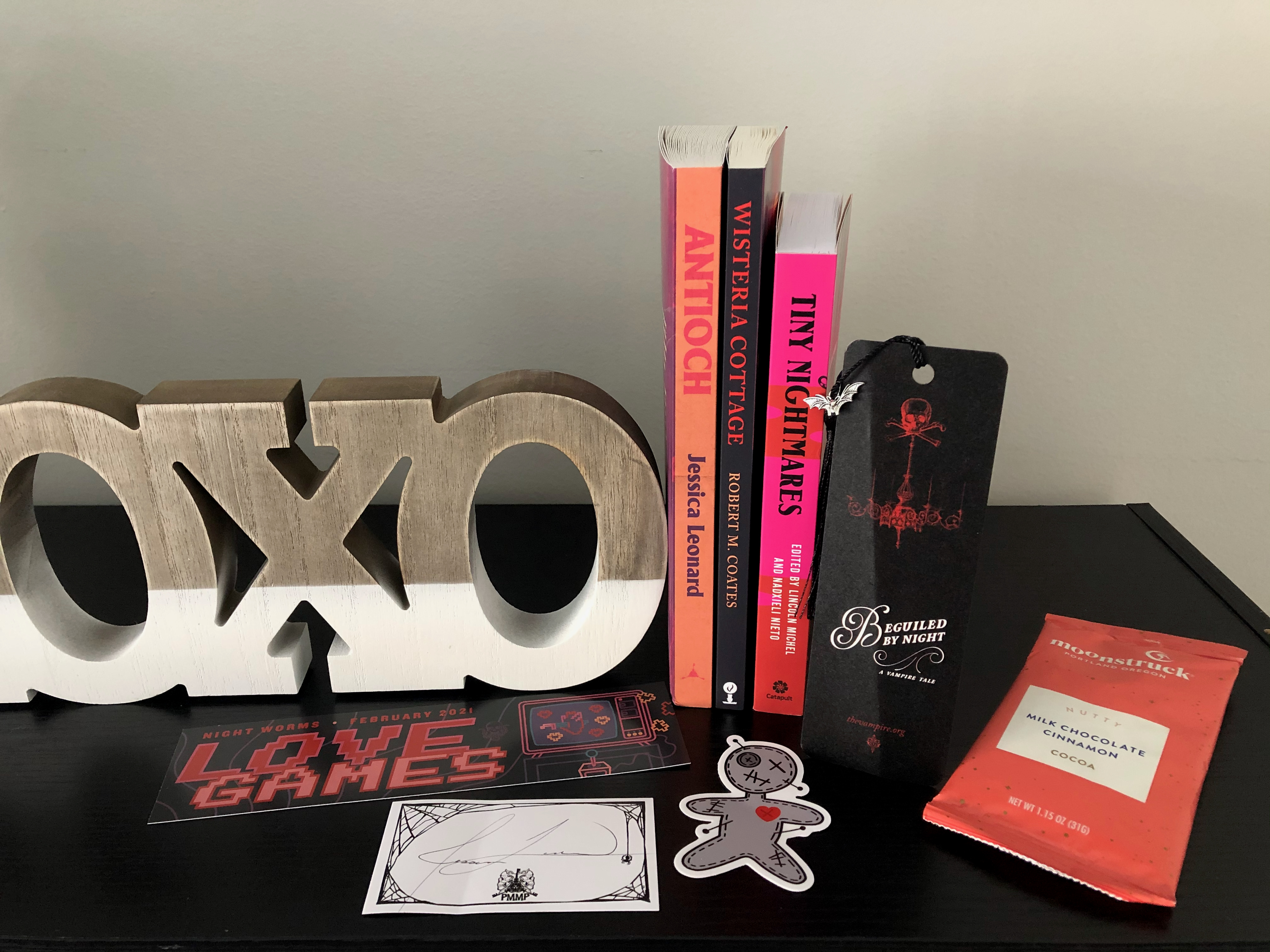 There's the full package! I went into this one only knowing the theme, so I am a bit bummed I already owned one of the books, BUT I'm pumped for the bookplate! I'm also excited for the two other books, as I hadn't heard of them before so I can't wait to see how they go.
Related Reading: