Everything the Darkness Eats by Eric LaRocca is a dark and brutal supernatural thriller set in a town where small-minded hatred runs rampant.
Content Warnings: Homophobia, Violence, Rape, and Child Death.
Let's dive in!
My Thoughts on Everything the Darkness Eats by Eric LaRocca
In the quiet town of Henley's Edge, vulnerable people are going missing. The police are aware but don't seem to have any leads. One officer is determined to solve the case but soon finds himself a victim of hate crimes that steadily get more violent.
Can both cases be solved before it's too late for everyone involved?
Set up to focus on various perspectives, readers will get sucked into each storyline! Following the characters into their individual circles of darkness, orbiting around one another until they all meet in a dark basement.
I absolutely couldn't wait to see where this twisted and dark tale was headed.
With Eric's writing, you know he isn't going to shy away from the darkness. As I highlighted some content warnings above, please be prepared for various scenes that will make you flinch and want to rage over the horror of it all.
My Favorite Passages from Everything the Darkness Eats
She mindlessly began to covet the lines around his mouth and eyes until they resembled the scratches at the bottom of a teacup. She thought of a silver spoon, circling the bottom of a cup–going over the dark thin lines like the immeasurable loop of time, the nauseating ache of infinity.
Ghost felt unclean, as if he could sense Mr. Crowley crawling around inside him, rummaging through his thoughts and overturning stacks of memories until he came upon the one thing that mattered most to Ghost-his sweet Hailey. He knew he should leave, but a curious part of him begged to know the answer to a question that needed to be asked.
My Final Thoughts on Everything the Darkness Eats
Horror fans, you need to have this book on your radar!
I was so excited for this debut novel from Eric that I accidentally purchased two of them! If you'd like my spare copy, please comment below! First person to comment will receive the book. 🙂
---
Purchase your copy of Everything the Darkness Eats
Shout out again to Eric for signing my ARC copy!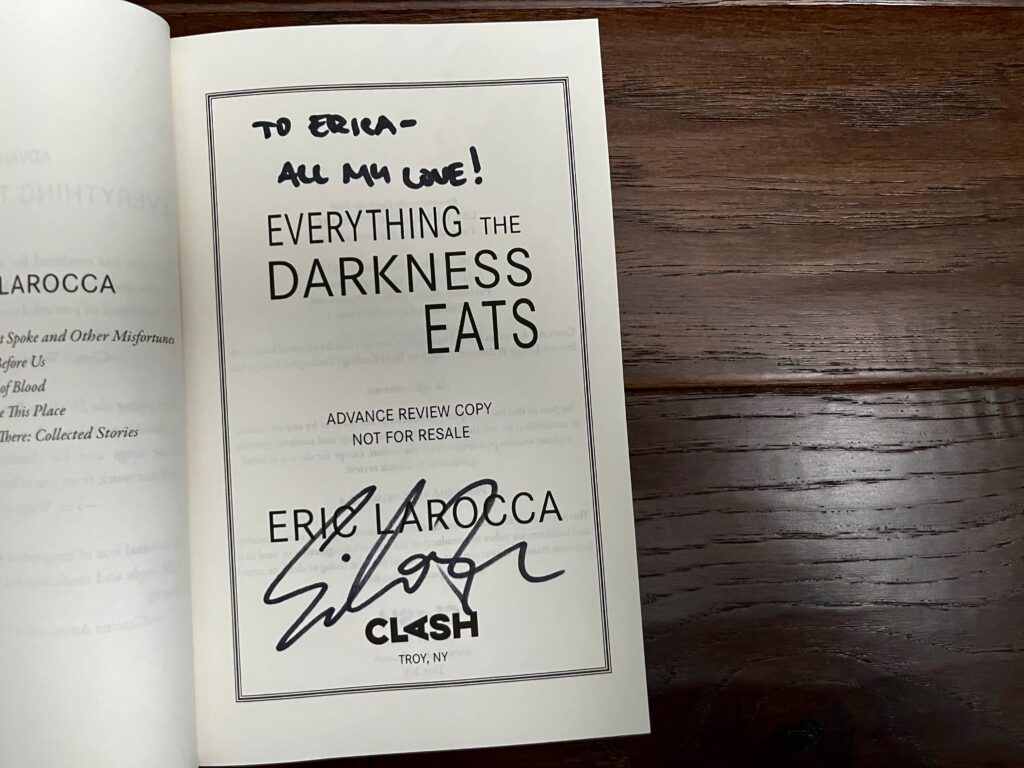 Related Reading:
Starving Ghosts In Every Thread is a stunning debut horror novella by Eric LaRocca. Filled with a deep sense of guilt and various secrets, sprinkled with violence and heartbreak, this tale will keep you on the edge of your seat!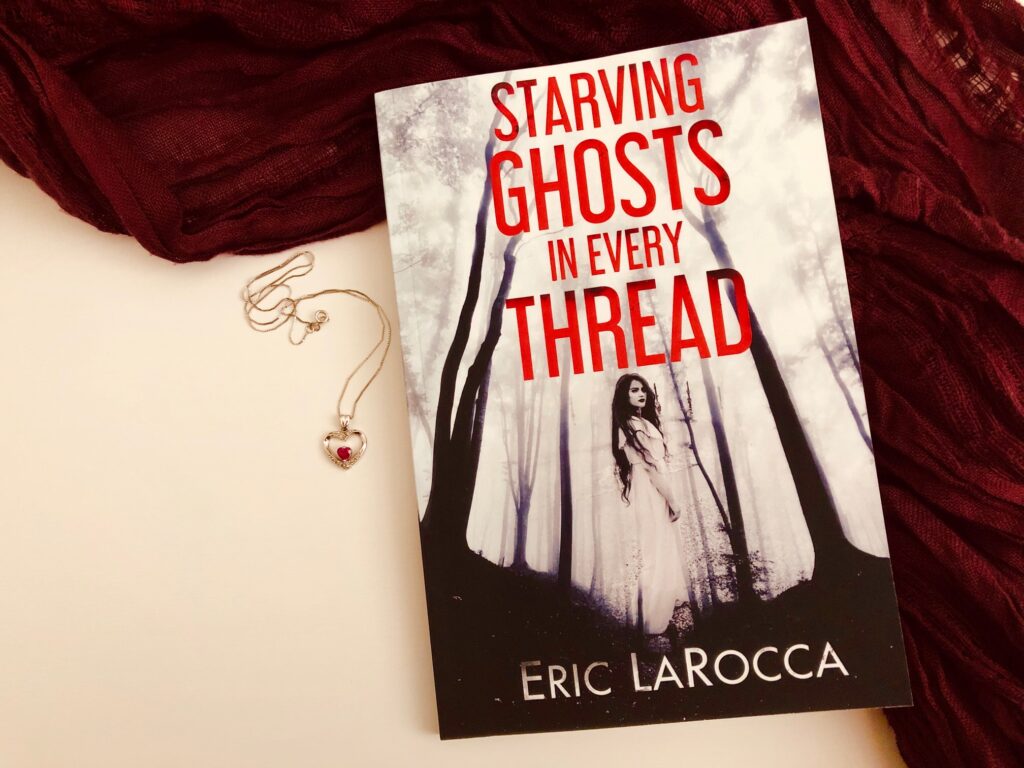 Thanks for reading!