In an absolutely stunning area of Bedford, New Hampshire, this packed Little Free Library was tucked on the side of a quiet street.
Let's dive in!
Little Free Library Visit – Hawk Drive, Bedford, New Hampshire
This Little Free Library was so cute! I loved the dark blue cover and how it was attached to a rock pillar.
This one was PACKED when I visited! I could see from where I parked that I was going to have trouble adding a book here. There were so many books!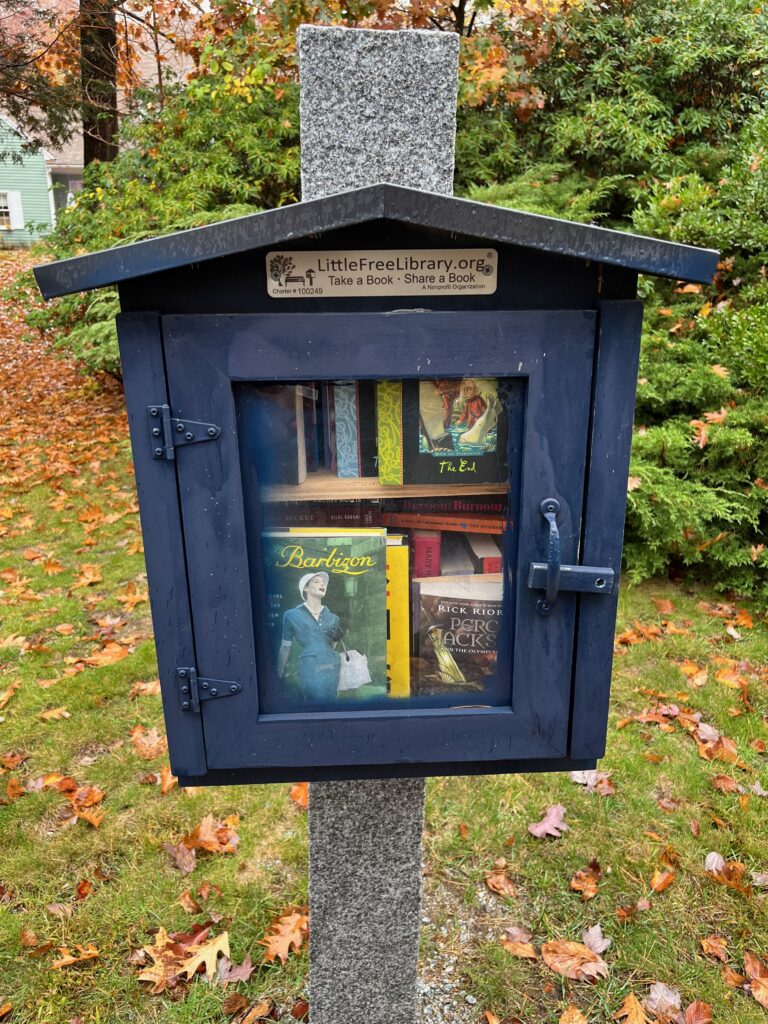 There were loads of middle-grade books that included a few Lemony Snicket books! Tucked in the bottom were a few self-help books including one I have been meaning to read; Burnout: The Secret to Unlocking the Stress Cycle by Amelia Nagoski.
I didn't dig around too much as I was hoping to outrun the rain that was about to fall, but I'm sure there were loads of good books here!
I left a copy of Wisteria Cottage by Robert M. Coates and a fun bookmark here among the wide selection! I hope that stunning cover captures a reader's eye soon!
---
Thanks for reading!
If you happened to snag the copy of Wisteria Cottage at this LFL, I'd especially love to hear from you!